2020 SUMMER PROGRAMS GUIDE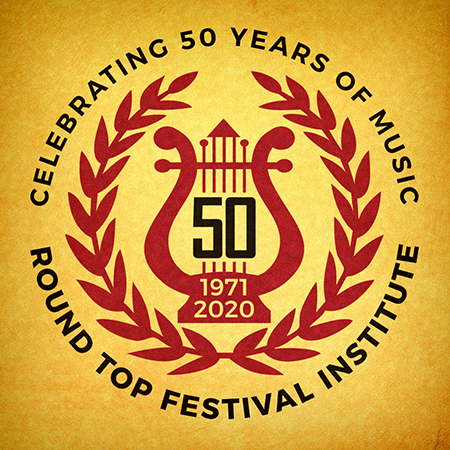 Round Top Music Festival
The James Dick Foundation for the Performing Arts
PROGRAM HIGHLIGHTS
Celebrations of the 50th Anniversary of Round Top Music Festival and Beethoven's 250th birth year—Symphonies #5 and #9, Triple Concerto, Violin Concerto, Piano Concertos #3, #4 and #5, and various chamber music works.
WHAT DISTINGUISHES THIS PROGRAM
Round Top Music Festival owns its campus (over 200 acres), its venues (a 1,000-seat concert hall and a 160-seat chapel), its practice rooms, its accommodations, its food service and other amenities such as swimming pool and jogging trails.
LOCATION
Round Top, Texas
MUSICAL FOCUS
Classical • Contemporary Classical
ARTISTIC/MUSIC DIRECTOR
James Dick
AGE & LEVEL
18-30
DATES
May 31-July 12, 2020
Cost details
Application $80; registration (after acceptance) $250; housing (after acceptance) $750
Featured Teachers
James Dick, piano; Carl St Clair, Gregory Vajda, Andres Franco, Michelle Merrill, Heiichiro Ohyama, Charles Olivieri-Munroe, conductors; Stefan Milenkovich, Regis Pasquier, Tomas Cotik, violins; Susan Dubois, viola; Jesus Castro-Balbi, cello; Carol Wincenc, flute; Eric Reed, horn.
CONTACT INFORMATION
PO Box 89
Round Top, TX 78954
UNITED STATES
979-250-3815
SOCIAL LINKS

RENT A PHOTO
Search Musical America's archive of photos from 1900-1992.