2020 SUMMER PROGRAMS GUIDE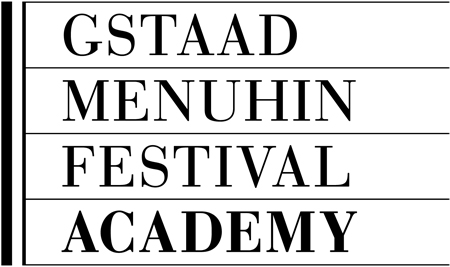 Gstaad Academy
Gstaad Menuhin Festival & Academy
PROGRAM HIGHLIGHTS
Exceptional master classes with outstanding professors in the beautiful setting of the Swiss Alps. Gstaad Academy offers a wide range of master classes addressed to young professionals, as well as courses which are aimed at amateur players of all ages.
You can choose from a selection of customised master classes with opportunities of high-profile performance, while enjoying the platform of a leading international music festival: the
Gstaad Menuhin Festival
GSTAAD CONDUCTING ACADEMY>
The Conducting Academy offers young and promising conductors a unique opportunity of working for three weeks with a professional orchestra - the Gstaad Festival Orchestra - under the tutelage of world-famous expert conductors such as Jaap van Zweden and Johannes Schlaefli.
GSTAAD STRING ACADEMY (violin, viola, cello & chamber music)
Excellent teachers like Rainer Schmidt, Ettore Causa or Ivan Monighetti share their knowledge and longstanding experience in one-to-one lessons. Of particular value for the students is furthermore the opportunity to perform alongside their professors in a final chamber music concert.
GSTAAD VOCAL ACADEMY
At the Vocal Academy, Silvana Bazzoni Bartoli, opera singer and eminent pedagogue - as well as Cecilia Bartoli's mother and sole vocal coach - teaches a thoroughgoing technique based on traditional Italian schools.
GSTAAD BAROQUE ACADEMY
Maurice Steger, professor for early music and recorder, offers support which is truly comprehensive, whether with suggestions with regard to technique, sharing his profound knowledge of music history, as well as promoting the social structure of groups. Guided by a team of professors headed by Maurice Steger, the Baroque Academy is for many young musicians the peak of their year.
PLAY@ GSTAAD MENUHIN FESTIVAL
The Gstaad Menuhin Festival, with its amateur and its youth orchestra week, offers amateur players of all ages the experience of playing in a large symphonic orchestra.
WHAT DISTINGUISHES THIS PROGRAM
The experiences at Gstaad Academy are unique in being colored by the magical environment of Switzerland's Saanenland countryside, one of the most beautiful Alpine foothill regions to be found anywhere in the world-a great inspiration, already highly valued by the festival's founder, Lord Yehudi Menuhin.
LOCATION
Gstaad, Switzerland
MUSICAL FOCUS
Classical • Contemporary Classical • Opera/Voice
ARTISTIC/MUSIC DIRECTOR
Christoph Müller, Artistic Director
AGE & LEVEL
Students, professionals and amateurs of all ages
DATES
July 17-September 6, 2020
Date details:
-July 25-August 11: Conducting Academy
-August 1-7: Piano Academy
-July 27-August 5: String Academy
-August 23-29: Vocal Academy
-August 30-September 5: Baroque Academy
-July 27-August 2: Amateur orchestra week
-August 3-9: Youth orchestra week
Featured Teachers
Sir András Schiff & Robert Holl (Piano Academy)
Jaap van Zweden & Johannes Schlaefli (Conducting Academy)
Rainer Schmidt, Ettore Causa & Ivan Monighetti (String Academy)
Silvana Bazzoni Bartoli (Vocal Academy)
Maurice Steger & team (Baroque Academy)
CONTACT INFORMATION
Christoph Müller, Artistic Director
Dorfstrasse 60, Postfach
SWITZERLAND
+41 (0)33 748 83 37
SOCIAL LINKS

RENT A PHOTO
Search Musical America's archive of photos from 1900-1992.