2020 SUMMER PROGRAMS GUIDE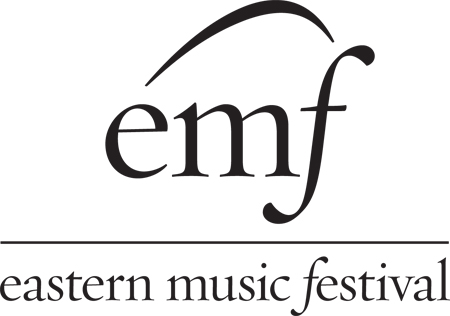 Eastern Music Festival
PROGRAM HIGHLIGHTS
Orchestra, Piano, Chamber Music, Conducting, Classical Guitar Summit, Euphonium Tuba Institute, Orchestral Fellowships, Master Classes & Studio Classes, Private Lessons, Concerto Competition.
WHAT DISTINGUISHES THIS PROGRAM
Celebrating our 59th anniversary in 2020 and located in Greensboro, NC, EMF is a nationally acclaimed summer classical music festival and educational institution dedicated to focused pre-professional instrumental training, educational enrichment, and astounding public performance. EMF is distinguished by its accomplished faculty, exhilarating repertoire, and world-renowned visiting artists.
LOCATION
Greensboro, NC
MUSICAL FOCUS
Classical
ARTISTIC/MUSIC DIRECTOR
Gerard Schwarz
AGE & LEVEL
14-23
DATES
June 27-August 1, 2020
Date details:
Five-weeks (June 27-August 1) of focused classical music study and performance for Orchestra, Piano, and Conducting. Additional two-week institutes for euphonium & tuba (June 27-July 12) and classical guitar (July 18-August 1).
Cost details
-Five-week Orchestral, Piano, and Conducting program enrollment ($5786) includes room and board and all fees.
-Two-week Euphonium Tuba Institute and Classical Guitar Summit enrollment ($1,961) includes room and board and all fees.
-Merit and need-based scholarship assistance available.
Featured Teachers
EMF faculty artists and visiting guest artists include Gerard Schwarz, Jose-Luis Novo, Grant Cooper, Jason Vieaux, Awadagin Pratt, Jeffrey Multer, Jenny Gregoire, Diane Phoenix-Neal, Les Roettges, George Sakakeeny, Ann Choomack, Aaron Tindall, Demondae Thurman, Victoria Chiang, William Wolfram, Marika Bournaki
CONTACT INFORMATION
P.O. Box 22026
200 North Davie Street, Suite 303
Greensboro, NC 27420
UNITED STATES
336-333-7450
SOCIAL LINKS

RENT A PHOTO
Search Musical America's archive of photos from 1900-1992.