2020 SUMMER PROGRAMS GUIDE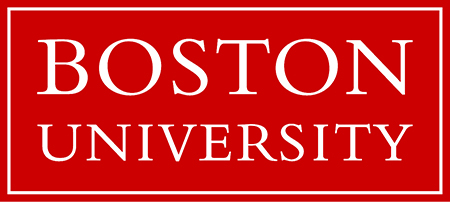 Boston University Tanglewood Institute (BUTI)
Boston University College of Fine Arts
PROGRAM HIGHLIGHTS
53 years and more than 10,000 alumni strong, BUTI is a leader in the field. We're a program of Boston University College of Fine Arts and affiliated with the Boston Symphony Orchestra and Tanglewood Music Center. With those resources at our fingertips, you can expect an unforgettable experience, but it goes even deeper than that. For many, we're a summer of exploration and discovery. And for some, we're the pivotal moment when a student dares to pursue a life in the arts.
As a BUTI student, you become a part of the Tanglewood continuum-a rich community of artists like no other. From your peer musicians in training, to teachers who inspire, to the rock stars in the field, the collective learning and aspirations of every musician are fueled by the synergy of a world-class university and major symphony orchestra. That's what makes BUTI extraordinary.
WHAT DISTINGUISHES THIS PROGRAM
Boston University Tanglewood Institute (BUTI) is recognized as a premier summer training program for musicians ages 10-20. Guided by distinguished professionals, and in the presence of the Boston Symphony Orchestra, students are immersed in extraordinary music making fueled by high artistic standards, rigorous programming, and a rich legacy.
LOCATION
BUTI Lenox Campus, Lenox, MA
MUSICAL FOCUS
Classical • Contemporary Classical • Opera/Voice
ARTISTIC/MUSIC DIRECTOR
Hilary Respass, Executive Director
AGE & LEVEL
10-20, admitted by application and audition
DATES
June 21-August 15, 2020
Date details:
Starting June 21, 2020: Junior Strings Intensive (Ages 10-13) and Two-Week Workshops (Ages 14-20)
Starting July 5, 2020: Young Artists Programs (Ages 14-19)
Cost details
Total cost of attending is based on the total number of weeks in attendance, between $3,375 and $8,700; merit-based and need-based scholarships are available
Featured Teachers
Teachers are drawn from the Boston Symphony Orchestra, BU College of Fine Arts and from other prestigious teaching and performance organizations throughout the United States.
CONTACT INFORMATION
Hilary Respass, Executive Director
855 Commonwealth Avenue
Boston, MA 02215
UNITED STATES
617-353-3386
SOCIAL LINKS

RENT A PHOTO
Search Musical America's archive of photos from 1900-1992.