2019 SUMMER PROGRAMS GUIDE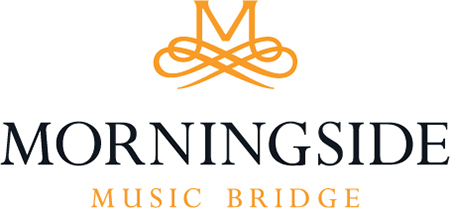 Morningside Music Bridge
Calgary Philharmonic Society
PROGRAM HIGHLIGHTS
Morningside Music Bridge (MMB) is part of the Calgary Philharmonic Orchestra's suite of educational programs in partnership with the Morningside Music Bridge Foundation.
Tuition-free
Cultural exchange and the experience of living, working and performing with students from different countries
Emphasis on frequent public student performances to raise student confidence
A strong sense of camaraderie
Cross-cultural student collaboration for chamber performances during which participants realize language presents no barrier to learning
Opportunities to see masters in performance through the various faculty and alumni concerts
Building a personal and professional international network.
WHAT DISTINGUISHES THIS PROGRAM
MMB nurtures exceptional classical musicians of violin, viola, cello & piano aged 12 to 18 on an international stage. MMB offers private lessons, masterclasses, orchestra, chamber music and numerous recitals.
LOCATION
New England Conservatory, Boston, Massachusetts
MUSICAL FOCUS
Classical
AGE & LEVEL
12-18, intermediate to advanced
DATES
July 8-Aug 3, 2019
Cost details
No tuition - Morningside Music Bridge is a scholarship program
CONTACT INFORMATION
205 8th Avenue SE
Calgary, AB T2G 0K9
CANADA
403-463-7374
SOCIAL LINKS

RENT A PHOTO
Search Musical America's archive of photos from 1900-1992.