2019 SUMMER PROGRAMS GUIDE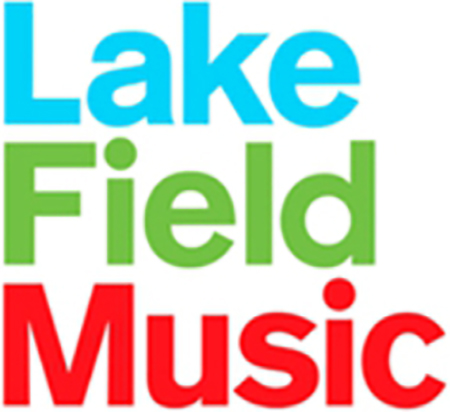 Lake Field Music Camp
Lake Field Music Inc.
PROGRAM HIGHLIGHTS
Established in 1977, this retreat for adults brings together amateur musicians and an exceptional faculty of 20+ professional musicians for one week of instruction and creativity in a friendly and supportive environment. Singers and instrumentalists build their program from 50+ workshops and large and small ensembles in classical, jazz, world and folk music. Instrumental ensembles range from orchestra and concert band to chamber groups and jazz combos as well as New Orleans, Brazilian and klezmer music. Vocal options range from the 100 voice 'choir for all' and musical theatre to duets and master classes as well as opera, jazz and fado music. Workshops designed for everyone include African drumming, handbells, ukulele, vocal basics, rhythm and sight-reading. Concerts by participants and faculty in the evenings offer opportunities to perform or relax and be entertained. Located on a lakeside campus 150 kilometres from Toronto, Canada with full accommodations available.
WHAT DISTINGUISHES THIS PROGRAM
Supportive music camp for adults of all ages with intermediate to advanced ability. Twenty professional musicians with a diverse range of teaching/performing talents coach more than 50 small and large ensembles, workshops, and master classes for instrumentalists and vocalists. Participants and faculty perform in the evening. Full accommodations available.
LOCATION
Lakefield College School, Ontario, Canada
MUSICAL FOCUS
Classical • Contemporary Classical • Jazz & Blues • Opera/Voice • Pop/Folk • World Music • Ensembles & workshops - coaching in classical, jazz, musical theater, choral, & world music
AGE & LEVEL
Adults; intermediate to advanced vocalists & instrumentalists
DATES
Aug 11-18, 2019
Date details:
One-week camp, once a year
COST
CAD 899 to 1499, depending on accommodations
Cost details
CAD $899 to $1499 all inclusive, depending on type of accommodations
CONTACT INFORMATION
PO Box 73046
Toronto, ON M4Y 2W5
CANADA
647-692-3463
SOCIAL LINKS

RENT A PHOTO
Search Musical America's archive of photos from 1900-1992.