2019 SUMMER PROGRAMS GUIDE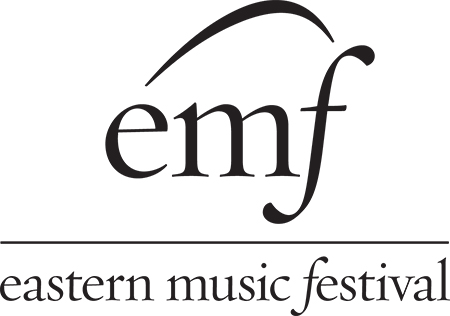 Eastern Music Festival
PROGRAM HIGHLIGHTS
Orchestra, piano, chamber music, classical guitar, conducting
New: Two-week Euphonium/Tuba Institute
WHAT DISTINGUISHES THIS PROGRAM
Celebrating our 58th anniversary in 2019 and located in Greensboro, NC, EMF is an acclaimed summer institution dedicated to focused pre-professional instrumental training, educational enrichment and astounding public performance.
LOCATION
Guilford College, Greensboro, North Carolina
MUSICAL FOCUS
Classical: Orchestral, piano, classical guitar, conducting
AGE & LEVEL
14-23; audition required
DATES
June 22-July 27, 2019
Cost details
Five-week Orchestral, Piano and Conducting program enrollment ($5696) includes room and board and all fees.
Two-week Classical Guitar and Euphonium/Tuba enrollment ($1896).
Merit and need-based scholarship assistance available.
CONTACT INFORMATION
Admissions:
Melissa Edwards, Director of Education & Admissions
PO Box 22026
Greensboro, NC 27421
UNITED STATES
336-333-7450
SOCIAL LINKS

RENT A PHOTO
Search Musical America's archive of photos from 1900-1992.