2018 GUIDE TO SUMMER PROGRAMS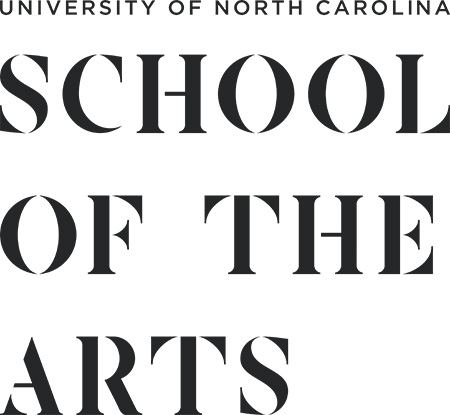 SummerMusic @ UNCSA
University of North Carolina School of the Arts
PROGRAM HIGHLIGHTS
Experience a summer rich with creativity within a vibrant artistic community!
At SummerStrings, you'll find yourself rehearsing Beethoven in the morning and jamming on a twelve-bar blues in the afternoon led by acclaimed violinist Ida Bieler and renowned jazz musician and pedagogue, Christian Howes.
SummerComposition/Music Technology will develop your creative potential composing music for film, dance, and the concert stage using the latest digital technology as well as working with live performers.
Immerse yourself in "all things harp" with SummerHarp and learn to play "in" to your instrument, using it as your voice!
SummerGuitar: Nothing but Nylon exalts in the glories of the nylon-stringed instrument. This fast-paced intensive has something for everyone who loves the guitar!
Focus on the fundamentals, develop your technique, and expand your creativity as you begin the journey to becoming a complete singing-actor in SummerVoice.
SummerOrgan combines insights into practice techniques, repertoire building, hymn playing, improv, and excursions to world-class instruments, inspiring your passion for the organ.
Develop your piano technique, musicianship, and performance strategies using our collection of Steinway pianos in a supportive and encouraging environment in SummerPiano.
WHAT DISTINGUISHES THIS PROGRAM?
Immerse yourself in life as a performing artist within a conservatory environment that allows you to pursue your passion. Committed to the idea that music combines craft, imagination, dedication, and intellect, UNCSA's School of Music artist-faculty, guest artists, and alumni combine to lead our one-of-a-kind SummerMusic experience.
LOCATION
Winston-Salem, North Carolina
MUSICAL FOCUS
Genres:
Classical • Contemporary Classical • Jazz & Blues • Opera
AGE & LEVEL
Most music workshops are for age 12 and up, with some exceptions as stated in the program curriculum.
DATES
June 17 to July 21, 2018
Date details:
SummerMusic @ UNCSA Intensives vary in length between 1 and 3 weeks. Dates above are the period during which the programs are held, not the dates for all. Check website for details.
Cost details
SummerMusic @ UNCSA Intensives vary in cost depending on the length of the program and whether housing is needed. The cost above is for a 3-week residential program; the cost for others is less. Check website for details.
Featured Teachers
Violinist, Ida Bieler • Jazz Violinist, Christian Howes • Cellist, Brooks Whitehouse • Composer, Michael S. Rothkopf • Pianists, Paul Gillies & Allison Gagnon • Sopranos, Amanda Moody-Schumpert & Elizabeth Pacheco Rose • Guitarist, Joseph Pecoraro • Harpist, Jacquelyn Bartlett • Organist, Timothy Olsen
CONTACT INFORMATION
1533 South Main Street
Winston-Salem, NC 27127
UNITED STATES
336-770-3255
SOCIAL LINKS



NETWORK
FIND:
Updates to artist manager rosters
»MORE

RENT A PHOTO
Search Musical America's archive of photos from 1900-1992.