2018 GUIDE TO SUMMER PROGRAMS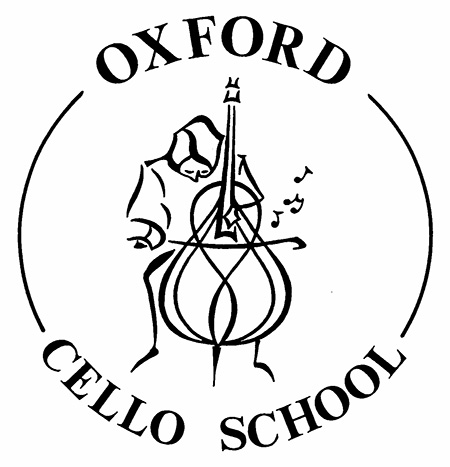 Oxford Cello School
PROGRAM HIGHLIGHTS
Information for Adult Course Students: For residential students the price includes accommodation in single rooms and full board with a complimentary glass of wine in the adults' social area after evening meals. Tea and coffee are provided throughout the day in the Silk Hall Foyer.
Information for the Junior Course: Extra pastoral staff are employed to see to the needs of the young students in their recreation time and to help them to travel between lessons. Afternoon sports activities will be co-ordinated by our specialist support staff which is headed by a professional school sports teacher. Pool sessions are allocated each day, always under the supervision of Radley College's professional lifeguards.
Accommodation and Food: The UK Oxford Cello School courses take place at Radley College. Set in extensive grounds, the school boasts comfortable accommodation and an extensive range of facilities. Sleeping accommodation is available in cubicled dormitories or single rooms. Junior accommodation is set away from senior accommodation. Students are supervised by a team of experienced house staff to ensure that each student has a happy and comfortable stay. All meals are provided for residential students; lunch and afternoon tea are provided for non-residential students.
WHAT DISTINGUISHES THIS PROGRAM
OCS is an international cello summer school founded in 1980 to provide a unique opportunity for students to focus on the cello and receive fantastic tuition in an intensive environment. Our orchestras take advantage of the instrument's unrivaled versatility and have performed a vast repertoire from all musical eras.
LOCATION
Radley College, Oxfordshire, United Kingdom
MUSICAL FOCUS
Cello, courses in technique, scales, improvisation, orchestras, ensembles, master & performance classes, choir, individual lessons, aural training, theory, video.
Genres:
Classical • Contemporary Classical • Jazz & Blues • Pop/Folk
AGE & LEVEL
All ages, all levels
DATES
July 22 to August 4, 2018
Cost details
$1100 is an average cost. We have many different programs for different ages and abilities varying between $300 and $1900.
Featured Teachers
Pierre Doumenge, Catherine Ardagh-Walter
CONTACT INFORMATION
31 The Hyde
Abingdon OX14 5JG
UNITED KINGDOM
+44 (0) 791 221 7374
SOCIAL LINKS

NETWORK
FIND:
Updates to artist manager rosters
»MORE

RENT A PHOTO
Search Musical America's archive of photos from 1900-1992.