2018 GUIDE TO SUMMER PROGRAMS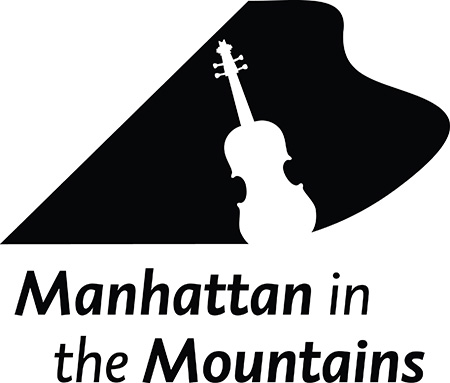 Manhattan in the Mountains Summer Music Festival
Manhattan in the Mountains
PROGRAM HIGHLIGHTS
Manhattan in the Mountains Summer 2018 will welcome new faculty pianist Andre-Michel Schub, cellist Jessica Chen, violinist Yang Liu and clarinetist Hana Kim. We are thrilled to welcome back Aleksey IGUDESMAN and Hyung-ki JOO as guest artists, for summer 2018, as guest faculty as well. Manhattan in the Mountains (MinM, as it is fondly called) has a private chef who serves us three meals a day, takes place in the Catskill Mountains in the scenic town of Hunter, New York, and features student recitals almost every night of the week. We also hike, and watch movies, and hear music history lectures, all while our students receive two private lessons per week, two chamber music lessons per week, and chamber music rehearsals daily. As well, MinM has full access to the Piano Performance Museum in Hunter, New York, which houses almost 30 historical pianos dating back to 1790. The students are invited not only to play these instruments, but to perform on them as well.
WHAT DISTINGUISHES THIS PROGRAM
Manhattan in the Mountains Summer Music Festival, offers highly personalized, rigorous musical training in solo and chamber music for violinists, violists, cellists, clarinetists and pianists, ages 13 and up, working under the guidance of an internationally renowned faculty, in an atmosphere of support and comraderie.
LOCATION
Hunter, New York
MUSICAL FOCUS
AGE & LEVEL
13 to 30 years old
DATES
July 29 to August 19, 2018
Cost details
Scholarships areavailable upon request and awarded on a need and merit basis.
Featured Teachers
Piano: Joanne Polk, Tatiana Goncharova, Andre-Michel Schub, Inesa Sinkevych; Cello: Marion Feldman, Julian Langford, Jessica Chen; Violin: Jaram Kim, Xiao Wang, Yang Liu; Clarinet: Hana Kim; Music History: Jeffrey Langford; Guest Artists and Faculty: Igudesman and Joo
CONTACT INFORMATION
306 West 100th Street, Apt. 1
New York, NY 10025-5300
UNITED STATES
917-538-3395
SOCIAL LINKS


NETWORK
FIND:
Updates to artist manager rosters
»MORE

RENT A PHOTO
Search Musical America's archive of photos from 1900-1992.