2018 GUIDE TO SUMMER PROGRAMS

International Keyboard Institute & Festival
PROGRAM HIGHLIGHTS
IKIF offers two weeks of lessons to participants who will receive at least 3 lessons per week. Participants can choose their teachers for each lesson after the first assigned lesson. There are lectures and featured events on the middle weekend as well as the IKIF Scholarship Awards Competition on the last weekend. A total of $10,000 is awarded to four Finalists with a $5,000 award to the First Prize winner along with an appearance at IKIF 2019.
Students have the opportunity to hear their teachers and other featured guest artists in concert in The Kaye Playhouse at Hunter College each evening during the Festival.
Tuition Scholarships are available based on merit and need. Space at Hunter College Dormitories is available.
WHAT DISTINGUISHES THIS PROGRAM
The International Keyboard Institute & Festival presents two weeks of concerts, lectures and masterclasses. Open to lovers of the piano through post-conservatory students and teachers, participants in the two week program can choose their teachers and are eligible to compete in the $10,000 IKIF Artist Recognition Scholarship Awards.
LOCATION
Hunter College, New York
MUSICAL FOCUS
Piano master classes, lectures, concerts
AGE & LEVEL
All ages, 12 to 85
DATES
July 15 to July 29, 2018
Date details:
Application deadline: April 15, 2018; tuition due: May 15, 2018
Cost details
• Application Fee: $50
• Tuition for Complete Festival: $950
• Session I or II Tuition: $590
• Full Audit Tuition: $300
• Session I or II Audit Tuition: $150
• Daily Audit Fee: $40
Featured Teachers
Jean-Efflam Bavouzet, Jeffrey Swann, Jerome Rose, Geoffrey Burleson, Alexander Kobrin, Jie Chen, Magdalena Baczewska, Steven Mayer, Eduard Zilberkant
CONTACT INFORMATION
Jerome Rose, Founder & Director
Admissions:
Julie Kedersha, Festival Director
229 West 97 Street, Suite 1B
New York, NY 10025
UNITED STATES
212-665-2446
SOCIAL LINKS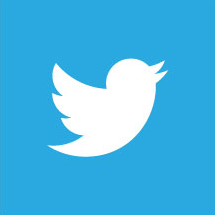 NETWORK
FIND:
Updates to artist manager rosters
»MORE

RENT A PHOTO
Search Musical America's archive of photos from 1900-1992.