2018 GUIDE TO SUMMER PROGRAMS
Eastern Music Festival & School
PROGRAM HIGHLIGHTS
EMF's creative environment inspires and enriches growth and excitement in every student.
ORCHESTRA: Two Young Artists Orchestras present weekly concerts and perform with faculty soloists, visiting artists and winners of EMF's Concerto Competition. PIANO: An intensive study with the Festival's resident faculty and visiting artists. Students perform on a weekly recital.
CONDUCTING: EMF's Institute offers professional development in a technically challenging and positive environment. Scholars work with master conductors and the Festival's student and faculty ensembles. GUITAR: Under the guidance of Jason Vieaux, Julian Gray and Kami Rowan, participants delve into new territories of chamber music, pedagogy, technique, and performance.
All participants receive private lessons. Many participate in chamber ensembles. The Festival's master classes, seminars and concerts are open to all enrolled young artists.
WHAT DISTINGUISHES THIS PROGRAM
EMF is an outstanding educational experience designed to meet the needs of talented, dedicated young artists. Our faculty are teaching artists of the highest order, and our annual student population is extraordinary. Attend EMF and study at one of the world's finest orchestral, piano, conducting and classical guitar programs.
LOCATION
Greensboro, North Carolina
MUSICAL FOCUS
Orchestra & Piano: ages 14-23; Conducting: ages 18+; Classical Guitar: ages 14+
Genres:
Classical • Contemporary Classical • Chamber Music • Concerto Competition • Guitar Competition • Master Classes • Professional Development Seminars
AGE & LEVEL
14-23
AUDITION REQUIRED?
Required
DATES
June 23-July 28, 2018
Date details:
Orchestra, Piano and Conducting: June 23-July 28; Classical Guitar Summit: July 14-28
Cost details
Classical Guitar: $1850; Orchestra, Piano and Conducting: $5650. Cost includes tuition, room, board, fees.
Featured Teachers
Jeffrey Multer, violin; Daniel Reinker, viola; Neal Cary, cello; Leonid Finkelshteyn, double bass, Jason Vieaux, guitar; Awadagin Pratt, piano; William Wolfram, piano; Les Roettges, flute; Randall Ellis, oboe, Shannon Scott, clarinet; George Sakakeeny, bassoon; Kevin Reid, horn; Chris Gekker, trumpet; Tom McCaslin, tuba; Anna Kate Mackle, harp; John Shaw, percussion
CONTACT INFORMATION
Admissions:
Melissa Edwards, Director of Education & Admissions
PO Box 22026 / 200 North Davie Street, Suite 303
Greensboro, NC 27420
UNITED STATES
336-333-7450 x227
SOCIAL LINKS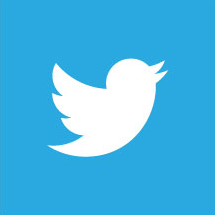 NETWORK
FIND:
Updates to artist manager rosters
»MORE

RENT A PHOTO
Search Musical America's archive of photos from 1900-1992.