2018 GUIDE TO SUMMER PROGRAMS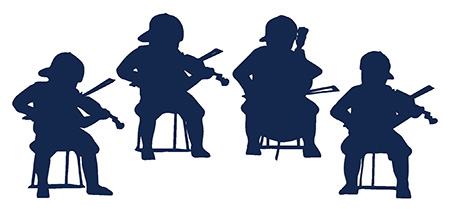 Chamber Music Workshop
The Perlman Music Program
PROGRAM HIGHLIGHTS
Led by esteemed cellist and teacher Merry Peckham, PMP's Chamber Music Workshop (CMW) continues to grow into one of the country's most prestigious summer chamber music programs. The workshop invites young artists ages 18 and up to devote three weeks to studying masterworks of the chamber repertoire. Intensive rehearsals and coachings, absorbing master classes, late night sight-reading sessions and a marathon final concert weekend are all much-loved hallmarks of the workshop. In just a decade, the Chamber Music Workshop has truly become a cherished part of the New York East End's cultural life.
WHAT DISTINGUISHES THIS PROGRAM
An unparalleled opportunity for focused study and performance of chamber music masterpieces.
LOCATION
Shelter Island, New York
MUSICAL FOCUS
Strings; intensive three-week workshop focused only on the study & performance of the chamber music literature.
Genres:
Classical • Opera • Chamber Music
AGE & LEVEL
18 and up
AUDITION REQUIRED?
Full details here.
Applicants complete a short questionnaire about their personal and musical history, and submit up to 5 video samples of their playing (audio not acceptable).
DATES
May 27-June 17, 2018
Date details:
An additional program (Summer Music School) runs June 24-August 13, 2018 for 40 gifted young string players ages 12-18.
COST
$500 for room & board
Featured Teachers
Itzhak Perlman, Merry Peckham, Joseph Kalichstein, Peter Salaff, Joel Smirnoff, Kirsten Docter, Joel Krosnick, Roger Tapping, Vivian Hornik-Weilerstein, Donald Weilerstein, Patrick Romano
CONTACT INFORMATION
19 West 69 Street, Suite 1101
New York, NY 10023
UNITED STATES
212-877-5045
SOCIAL LINKS



NETWORK
FIND:
Updates to artist manager rosters
»MORE

RENT A PHOTO
Search Musical America's archive of photos from 1900-1992.