---
New Artist of the Month: Male Soprano Elijah McCormack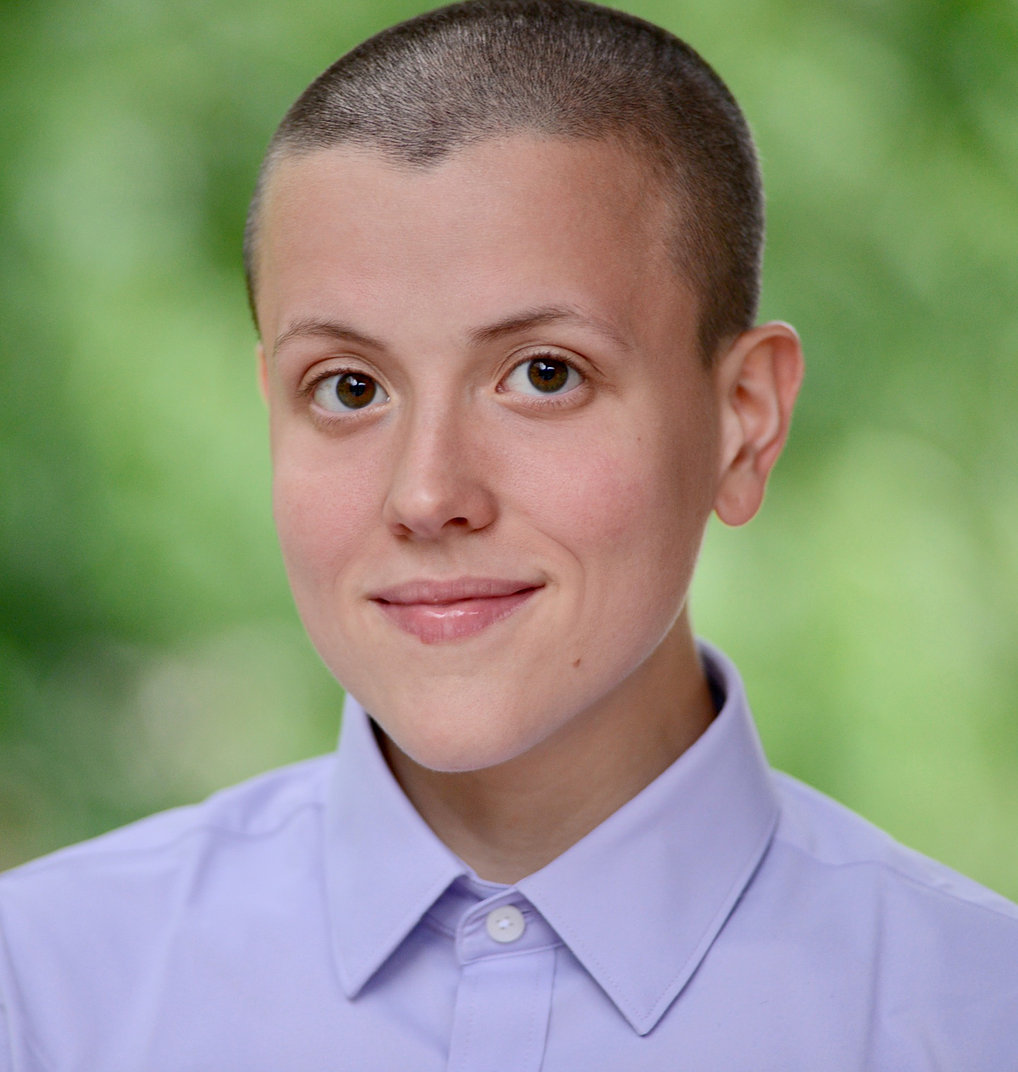 Though he often sings countertenor roles, Elijah McCormack isn't a countertenor. As a transgender man whose mature singing voice never deepened, he prefers to call himself a male soprano.
"I considered taking testosterone, and I chose not to. I've made peace with the fact that I'm not necessarily going to pass as male all or even most of the time," McCormack said in a recent interview. "It's the same thing with vocal production: I just made my peace with validating myself."
That unique voice is turning heads across the country. A young artist alum of the Boston Early Music Festival and the American Bach Soloists Academy, McCormack has performed with Seraphic Fire, The Crossing, Ensemble Altera, and the Dallas Bach Society, among others. In April, he won second place at the Lyndon Woodside Oratorio-Solo Competition, singing "Rejoice greatly" from Handel's Messiah and "Zerfließe, mein Herze" from Bach's St. John Passion—"very thoroughly in my repertoire at this point," McCormack says. He's slated for another St. John Passion in October with the Washington Bach Consort, with which he's performed in recent seasons to breathless acclaim. "Floating above their music was a voice with the kind of luminosity one longs for in Bach, that of the marvelous young soprano Elijah McCormack," wrote the Washington Post of a 2019 Christmas Oratorio program.
English boychoir tradition
Raised in a "very musical" family, McCormack sang in the treble choir at St. Paul's Episcopal Church in Fairfield, CT, from second through twelfth grades. (He still sings with the choir on visits home between bookings.) Embracing a fresh social slate, McCormack began his gender transition during his freshman year at Skidmore College. Though he continued to sing and had long known about pants roles—"I had an outstanding interest in Cherubino from a fairly young age," he says, with a knowing smirk—he assumed he "wasn't going to be able to be taken seriously as both a man and a soprano" and opted to study studio art instead. He planned to begin testosterone therapy before leaving college; uninterested in singing any voice type except soprano, he expected he would "basically give up singing."
McCormack performed in a college production of Handel's Serse his senior year, intending his performance, as Arsamene, to be his soprano swan song. Instead, he was taken aback by how snugly Handel's musical idiom fit his gender identity and voice: light, bright, and straight-toned, thanks to his years of English-style choral training. "Castrato opera repertoire opened my eyes to a whole body of work I could really resonate with," he recalls.
McCormack applied to a master's program at the prestigious Historical Performance Institute, at Indiana University's Jacobs School of Music, and was accepted. There, he not only honed his early-music chops but leaped headlong into mainstage opera productions, from playing the Dewman in the lushly Romantic Hansel und Gretel to testing his mezzo mettle as Tolomeo in Giulio Cesare. Since then, McCormack has taken on not just soprano but mid-range castrato roles. "I kind of sing whatever people need at any given time," he says, shrugging.
Though McCormack has more than found his niche as a musician, he admits that an unwanted Peter Pan syndrome haunts his career opportunities: Though pushing 30, he's still usually cast as a young boy. So, when asked about a dream role, he's not picky.
"I would really love to play an adult in Baroque opera sometimes—that'd be sick," McCormack says, chuckling. "Someone told me a few years ago that if I want to sing Nero or something, I should get buff. Maybe someday I'll be masc enough to play Serse or Ariodante."
The prejudice of right wingers
In recent months, however, McCormack is preoccupied with ensuring he can sing safely at all. He's joined the soprano roster of Seraphic Fire, based in Miami, and before that, he briefly lived in Conway, Arkansas, where he performed with Arkansas Baroque Music. Both Florida and Arkansas are among the states advancing legislation to restrict the rights of transgender people, including so-called "bathroom bills" punishing those who use public restrooms not associated with their assigned-at-birth gender.
"If those engagements take place in a museum or on a campus, that potentially jeopardizes my ability to do work there," McCormack says. "Unfortunately, I know some people who have decided not to be so proactive about reaching out to organizations to perform, because they don't know what the climate is going to be like in the next few years."
As an out trans performer, McCormack acknowledges he has a potential target on his back. But he's quick to point out that his voice has also been a lifeline—to himself, yes, but most of all to others.
"I consider myself fairly small potatoes in the performance world, but occasionally I hear from other trans people who say, 'Hey, I didn't know that it was possible to have a career like this,'" McCormack says. "That means a lot to me, and it's a big part of the reason why I've continued to talk about being trans as a classical singer."For me, the cat's already out of the bag. So, I'm leaning on being a little bit louder about it."

WHO'S BLOGGING


RENT A PHOTO
Search Musical America's archive of photos from 1900-1992.