---
Pappano Unearths Italian Rarities with the LSO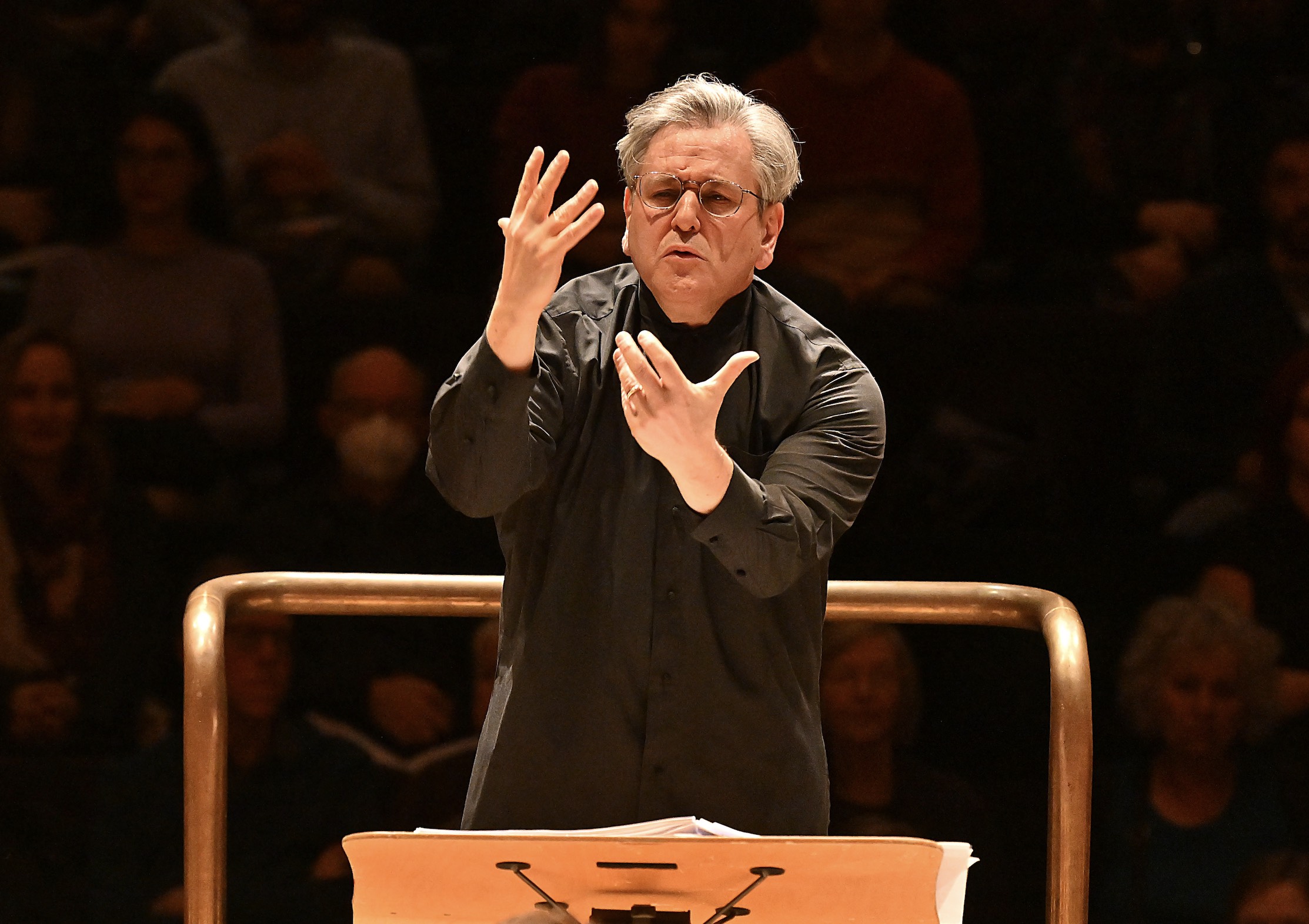 LONDON--Anyone wondering how Sir Antonio Pappano's tenure as chief conductor of the London Symphony Orchestra—beginning September 2024—might differ from that of current incumbent Sir Simon Rattle should consider this dazzling and dramatic June 5 concert at London's Barbican Centre. Where Rattle's 20th-century musical enthusiasms display a distinctly Germanic slant, Pappano's program was a celebration of his heritage via the byways of the Italian repertoire. Both works were musical rarities, but while a handful of pieces by Ottorino Respighi (1879-1936) get regular outings, the work of Luigi Dallapiccola (1904-1975) is hardly ever heard here in the U.K.
The evening's first half was a chance to venture beyond the usual Pines and Fountains of Rome and experience Church Windows, another of Respighi's colorful orchestral suites. Composed around 1925 and premiered by the Boston Symphony Orchestra, the four-movement work derives from an earlier set of piano preludes inspired by Gregorian plainsong. Curiously, the evocative titles were only applied to each movement after the music had been written.
In a biblical blockbuster vein
Pappano's approach was suitably big-boned and often flamboyant, yet sensitively scaled back to relish the music's more meditative interludes. Take the second movement, "Saint Michael the Archangel," with its violent wheeling string and woodwind figures set against stalking brass to suggest the famous war in heaven between the armies of good and evil. There's plenty here in cinematic vein—think Cecil B. DeMille biblical blockbuster—with bold musical gestures and lashings of color. Pappano balanced his forces decorously, especially in the more thunderous sections, and the LSO strings performed heroically, making themselves heard against brass fanfares and a battery of percussion. But he was equally eloquent in the opening "The Flight into Egypt," a reflective nocturne with gently tolling gong and warbling night birds. The sinuous woodwind themes, at times reminiscent of Respighi's one-time mentor Rimsky-Korsakov, were deliciously done, the mood calm and contemplative.
He was just as sensitive to the wistful, Impressionist mood of the third movement, "The Matins of St. Clare," with serene flute figures spun over ethereal violins and an insistent single note on celesta suggestive of a distant convent bell. The finale, dubbed "St. Gregory the Great," capped things off with a peroration fit for a papal coronation. Opening with gongs and sonorous chords on piano, the music's air of mystery and reverence grew little by little to erupt in a panorama of epic proportions. Pappano manipulated it all with loving care and much attention to detail, and it was good to hear live some fine music rarely heard outside of recordings.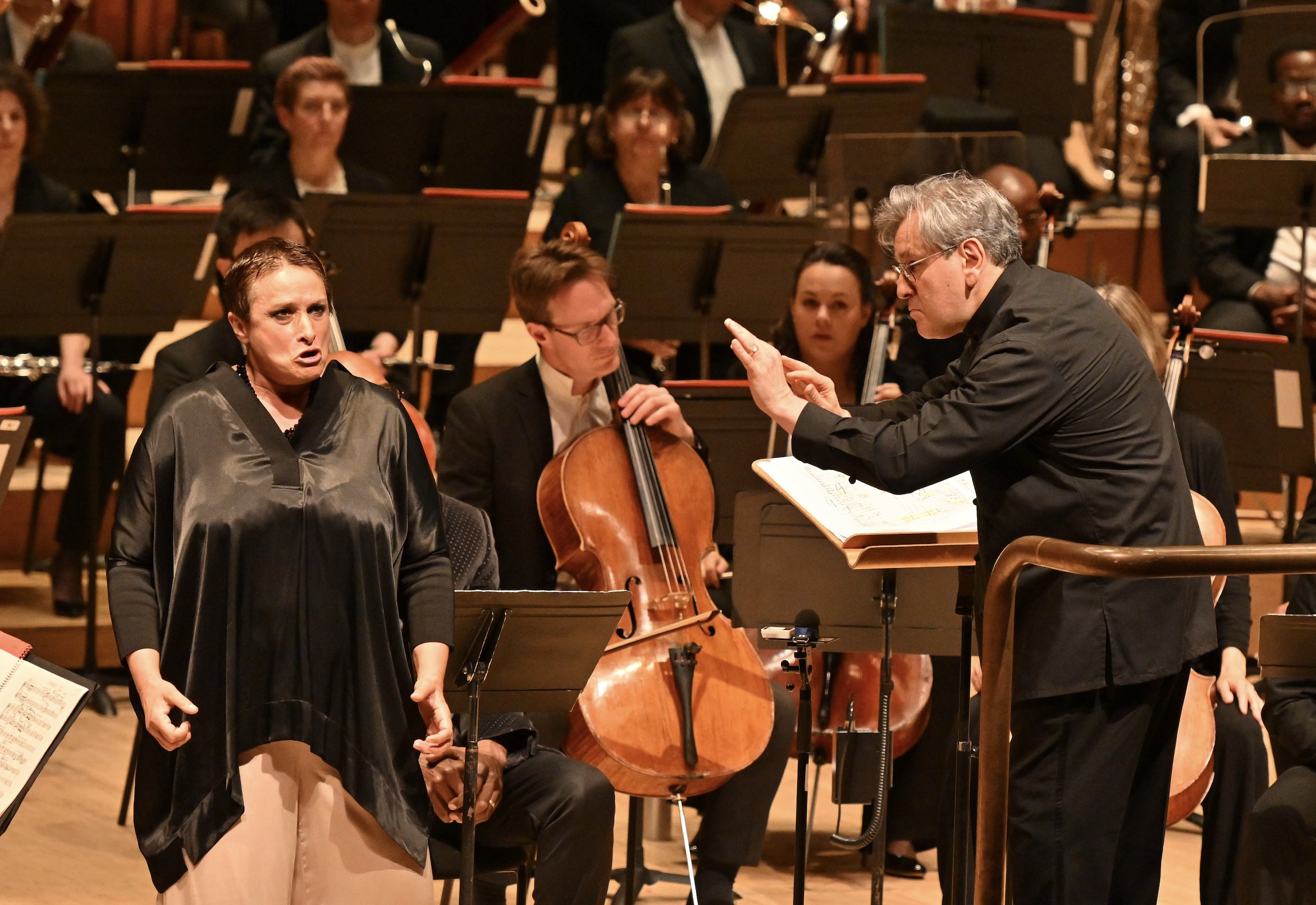 Ángeles Blancas Gulín sings the role of the mother in Dallapiccola's Il Prigioniero, with Pappano and the LSO

If anything, the second half was even finer. Dallapiccola's one-act opera Il Prigioniero ("The Prisoner") has had a few outings on disc, most recently a fine Chandos CD under Gianandrea Noseda, but Pappano's edge-of-the-seat reading was the most visceral and thrilling account I've heard. Written in the 1950s, its story of a Flemish political prisoner incarcerated by the 16th-century Spanish Inquisition clearly had much to say about fascism versus freedom in 20th-century Italy. In the opera, a jailor encourages a condemned inmate to put his faith in a reprieve. When his cell door is left unlocked, the prisoner makes his way slowly to the open air where he embraces what he thinks is a tree, only to find it is the jailor, now revealed to be the Grand Inquisitor himself. "Hope," as the prisoner discovers, turns out to be "the ultimate torture."
Dallapiccola's score uses harsh-edged serial techniques but with a certain lyricism, even a sensuality at times, faintly reminiscent of Berg's Lulu. The opera's 50-minute span is punctuated by Psalm texts in the form of offstage choral interjections. The composer is at pains to stress the brutality of incarceration and political oppression and his visceral score features a battery of percussion with prominent use of drums, xylophone, organ, and gongs. More reflective moments are dappled with soothing vibraphone and harp. The LSO played with consummate brilliance throughout, while Pappano's conducting exhibited both fervor and finesse.
A killer role
Although the central role is the prisoner, the opera opens with his mother recalling a disturbing dream while awaiting news of her son. It's a killer role, wide-ranging and with demanding top notes. Spanish soprano Ángeles Blancas Gulín gave an incandescent performance, hurling herself at the music, her rich yet steely voice deployed to brilliant effect. This was an interpretation from the gut that exuded desperation and theatrical intensity. Every gesture spoke volumes; words crackled with dramatic instinct.
Although his performance came across at a lower wattage, American baritone Eric Greene also sang from the heart with a warm, velvety voice that sounded suitably world-weary. His top notes were a little too covered, but the half-whispered cries of "fratello" (brother) as he was drawn in by the duplicitous jailor were heart wrenching. Italian tenor Stefano Secco had just the right smoothness of tone to suggest the oily Inquisitor beneath the jailor's disguise.
Singers were placed toward the front of the platform, only occasionally struggling to make themselves heard. Nevertheless, Pappano paced the work perfectly. Driving the music hard when called for, he throttled back for moments of chamber-like intensity and opened up marvelously for breathtaking effects like the electrifying entrance of the London Symphony Chorus and Guildhall School Singers, singing from high up and behind the audience.
This was a gripping reading that revealed Il Prigioniero to be a thoroughly viable stage work calling out to be included as part of an operatic double bill.

WHO'S BLOGGING


RENT A PHOTO
Search Musical America's archive of photos from 1900-1992.