---
Xian Zhang Leads Tuneful Program at SFS Symphony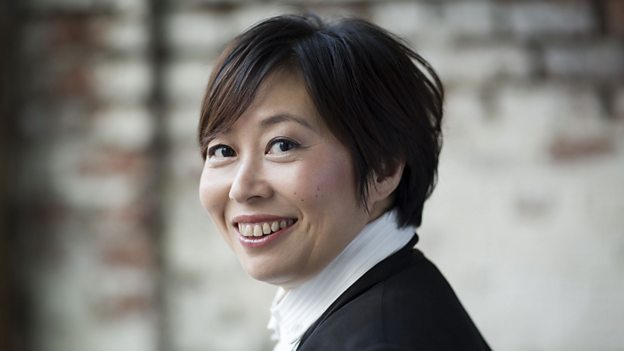 SAN FRANCISCO--Melody was in full bloom at Davies Symphony Hall on May 5, in the first of three San Francisco Symphony concerts led by guest conductor Xian Zhang. Dvorák's Symphony No. 9 (From the New World) alone would have been enough to guarantee it. But when paired with a lush new tonal work by Nokuthula Ngwenyama and Florence Price's ebulliently tuneful Piano Concerto in One Movement, the evening was awash in appealing tunes. Women were well represented, with Zhang, music director of the New Jersey Symphony, on the podium, and two works by female composers in their SFS premieres.
Ngwenyama, a California native of Zimbabwean and Japanese heritage, was on hand to make some brief remarks about her Primal Message (2020), a 10-minute piece for strings and percussion commissioned and premiered by the Detroit Symphony Orchestra. "Imagine you're in 1974," she began, recalling a radio-wave message beamed 25,000 light years into space to see what "E.T." or other sentient beings might be out there. Ngwenyama picked up on the prime numbers that were part of the transmission and devised what she called a "fantasia" on musical intervals and rhythms. Not fitting quite so technical a description as that, it opens with a broad, Coplandesque subject in the cellos, whose Messages travel voluptuously across the ensemble, even as the work divides its melodic material into smaller cells and pans and overlays them across the string sections. Shimmering violins and pointillist touches from finger cymbals, celesta, and chimes create a dreamy, vaguely wistful atmosphere. Lyrically performed as it was, the piece came off as mono-dimensional, even facile, often sounding like a film score without enough at stake.
Florence Price in the spotlight
Price (1887-1953), the Black American composer receiving long-delayed wide attention, laid out a winning, characterful work in her 1930 Concerto. Its three sections move from 19th-century Romantic passagework to an Adagio inflected by spirituals to an infectious Juba, an African-American dance form with a percolating, ragtime beat. The concerto is full of inventive surprises. It opens with a tender trumpet solo, breaks into several piano cadenzas early on then transitions to tutti via clarinet. Pianist Aaron Diehl made an appealing case for the work, with ringing octaves giving way to a sauntering slow section that emphasized some entrancing harmonies with the orchestra. Exchanges between the soloist and the English horn and with the cellos were especially sensitive. Zhang let the orchestra overbear at times, but the piano and band struck a festive spry accord in a brass-brightened sprint to the finish.
Dvorák's New World got an emphatic reading under Zhang's vivid and demonstrative lead. Punching out chords and scooping through space with her arms, she went for big effects. The musicians responded in kind, with gleaming brass, burnished horns, burbling woodwinds, and surging strings. Timpanist Edward Stephan gave it all a taut rhythmic spine. If some of the folk charm and nostalgic character of the work was muted, the drama played out in arresting high fashion. The Beethoven Ninth Symphony allusion in the Scherzo had a clipped, biting asperity that drove on through the movement. The final Allegro opened with a grave brass chorus, paving the way for the movement's chiaroscuro blend of blazing exclamations and delicacy. The strings were especially lithe and limber here.
A lingering Largo
Stirring as the concussive climaxes were, Zhang gave the symphony's numerous backward glances to earlier material an urgent clarity and narrative sense of purpose. Best of all was the gorgeous Largo. It opened with a hymn-like solemnity that seemed to inform everything that followed. The strings cast a suffused haze. The woodwinds sang to each other with an easy, natural eloquence. Dynamic and rhythmic shifts were both fresh and persuasive. Even as Zhang and the orchestra rode through the Allegro's exciting final measures, the effects of the Largo lingered. It felt right, for this symphony filled with the composer's own memories of American tunes, to recall what had come across in such a quietly ravishing way.
Classical music coverage on Musical America is supported in part by a grant from the Rubin Institute for Music Criticism, the San Francisco Conservatory of Music, and the Ann and Gordon Getty Foundation. Musical America makes all editorial decisions.

WHO'S BLOGGING


RENT A PHOTO
Search Musical America's archive of photos from 1900-1992.