---
A Refreshing, Notable Debut at the New York Philharmonic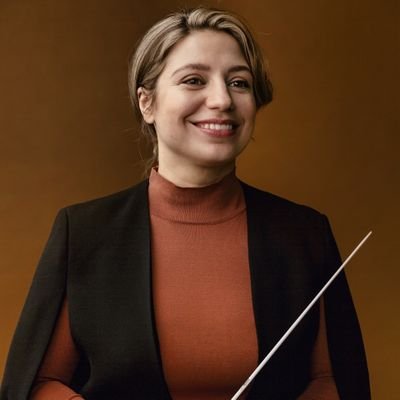 For those who prefer their orchestral repertoire more on the recent side of the 20th century than the past, the New York Philharmonic's program last week was just too enticing to pass up. Add a conductor in her Phil debut and a clarinet soloist whose sensitivity and beauty of tone is without equal, and expectations were high indeed.
And, happily, fulfilled.
There was a strong relevance factor, too, anchored by composer Anthony Davis's You Have the Right to Remain Silent, a piece inspired by his personal experience of being pulled over in a traffic stop. At the time, Davis, recently out of school, was on his way to play a jazz gig. His wife, also Black, was with him in the car. It was she who turned around when they were stopped and noticed that the (white) policeman was approaching the car with his gun out. The title of the piece, written many years later from a frightening memory that wouldn't dissipate, are the opening words of the Miranda Rights statement. The incident turned out to be a case of mistaken identity, but Davis's piece serves as a painful yet musically eloquent reminder of the racial inequity that continues to plague our lopsided world.
The piece is written for clarinet and orchestra, with the former as the protagonist and the latter as the often-unyielding foil. Anthony McGill, the Philharmonic's principal clarinet, dominated the conversation masterfully, launching into the first movement, "Interrogation," with boldly declarative phrases, some doubled on pitched percussion. These either get reimagined and further developed by the orchestra or tossed back at the protagonist; pretty soon the conversation turns heated, abruptly punctuated by rhythmic chants of the phrase, "You have the right…" from the orchestra.
By the second movement, "Loss," Davis has introduced the contra-alto clarinet, calling for an arsenal of extended techniques from harmonics to slap-tonguing and wide-ranging improvisations. Add to the mix some live digital sampling from the onstage synthesizer (played by Earl Howard), and pretty soon the orchestra implodes, "totally frying itself," as Davis explains in the program note. Further down the road, the clarinet's imposing, floor-standing contra-alto uncle utters deep, lyrical moans, moving into the "Incarceration" movement, backed by creamy, bluesy horn choirs from the orchestra.
Miranda as muse
Rhythmic and melodic motifs derived from the seven-syllable phrase, "You have the right to remain" – and other segments of the Miranda warning--recur throughout the piece. McGill and his clarinet(s) continuously soar above it all, nattering, crying, singing, screaming, often over repeated phrases in the orchestra. By the final movement, "Dance of the Other," the conversation is in full jazz/swing mode, as 25 minutes of musical conflict and resolution reach momentary balance. But it is an uneasy one, as Davis, winner the Pulitzer Prize for Music for his 2019 opera The Central Park Five, is crystal clear about whose voices his works defend.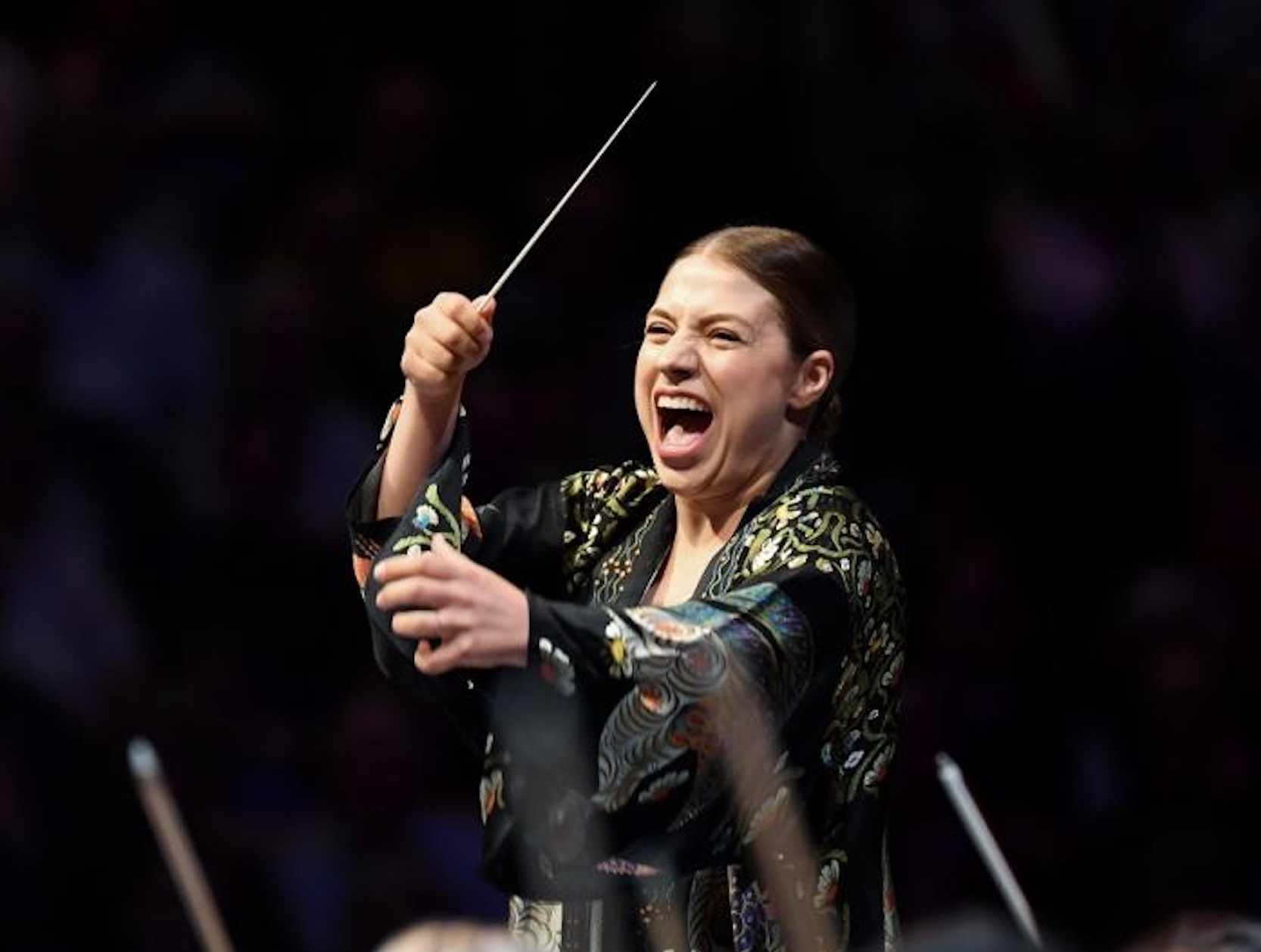 These first New York Phil performances of "You Have the Right…," heard in the third of four performances (October 20-23) at Alice Tully Hall, were delivered with just the right balance of gravitas, angst, and rhythmic verve. Credit is due McGill, of course, but also conductor Dalia Stasevska, newly appointed chief conductor of the Lahti Symphony Orchestra (among other key positions) and a rising star out of the Sibelius Academy-Jorma Panula school of training.
She was overseeing two other pieces unfamiliar to the orchestra: the curtain-raiser, Missy Mazzoli's 12-minute, swirling Sinfonia (for Orbiting Spheres) in its Philharmonic premiere, and John Adams's punishingly difficult Chamber Symphony, last played over 20 years ago. Stasveska, a spirited but no-nonsense podium presence, had these works firmly within her grasp—body and soul.
Sinfonia delivers on its descriptive title, calling to mind celestial bodies spinning in space, some rapidly, some in great slow sweeps of orchestral color. Strings dominate, with punctuation from winds and percussion and lots of downward slides from low brass, sometimes landing in bulbous triadic chords. It's a pleasant, richly colored essay from Mazzoli (Musical America's 2022 Composer of the Year).
The Philharmonic brass is sounding pretty spectacular these days; the horn-trumpet-trombone trio in Adams's Chamber Symphony spoke as one finely tuned voice throughout, in this minimally orchestrated, highly exposed piece, calling for 15 instruments (most of them principals in this case—including McGill again), with no more than one on a part and all the woodwinds doubling.
A perfect explosion
Adams has said that he composed this three-movement exercise in 1992 while studying Schoenberg's Chamber Symphony and simultaneously listening to his son's cartoon-show soundtrack in the next room. His Chamber Symphony is their riotous fusion, with a sense of play, humor, and, especially in the first movement ("Mongrel Airs"), chaos, kept in tow by a steady rim-shot beat from percussion. The bass picks up that rhythmic responsibility in Movement 2, "Aria with Walking Bass," constantly bowing, then plucking, up and down the mostly diatonic scale. Adams has perfectly described the frenetic activity and skittery agita of the finale by titling it "Roadrunner." Watching these masterful musicians attack their wares with breakneck speed yet pinpoint precision was as entertaining to witness as it was to hear, particularly as managed so impeccably by Stasevska, with percussionist Christopher Lamb acting as infallible human metronome.
As witnessed here, Stasevska is an important talent. Throughout the program, her time-keeping was rock solid, her cues impeccable, her musical understanding and commitment to these pieces unwavering. Casual conversations with a few players afterwards yielded positive feedback. As one of them commented, "We'll have to see how she does with more traditional repertoire." Yes, let's. And soon.
Bottom photo of Stasveska by Chris Christodoulou

WHO'S BLOGGING


RENT A PHOTO
Search Musical America's archive of photos from 1900-1992.