---
MA's Free Guide to (Mostly) Free Streams, Feb. 1-8
We will be updating this list weekly. Please note that all times are given in U.S. Eastern Time (ET). To calculate in other time zones or counties, British Summer Time (BST) is currently five hours ahead of ET and Central European Time (CET) is currently six hours ahead. U.S. Central Daylight Time (CDT) is one hour behind ET. Mountain Time (MT) is two hours behind ET, while Pacific Time (PT) is three hours behind. Contact editor@musicalamerica.com.
Classical music coverage on Musical America is supported in part by a grant from the Rubin Institute for Music Criticism, the San Francisco Conservatory of Music, and the Ann and Gordon Getty Foundation. Musical America makes all editorial decisions.
---
** Highly recommended
Monday, February 1
8:30 am ET: Wiener Staatsoper presents Strauss's Der Rosenkavalier. Conductor: Philippe Jordan, director: Otto Schenk. With Martina Serafin, Daniela Sindram, Günther Groissböck, Erin Morley, Jochen Schmeckenbecher, and Piotr Beczala. Production from December 2020. Register for free and view here.
1 pm ET: Royal Stockholm Philharmonic presents Monday at Last. String trio ZPR give the first performance of a Kalevi Aho's new piece for accordion and string trio, with Finnish accordionist Janne Rättyä followed by two works by French composers Philippe Hersant and Henri Dutilleux. The concert opens with music by Stravinsky and Kaija Saariaho. View here.
2 pm ET: Medici.tv presents Szeps-Snaider & Schiff. The Orchestre National de Lyon's new music director Nikolaj Szeps-Znaider accompanies Sir András Schiff for Brahms's Piano Concerto No. 1. Schumann's brooding and passionate Symphony No. 4 completes the program. View here. LIVE
2:15 pm ET: Bayerischen Staatsoper presents Monday Concert. The Bavarian Junior Ballet presents three works: Unsterbliche Geliebte with music by Beethoven and choreography by Jörg Mannes, Stimmenstrahl Trio with choreography by Maged Mohamed and music by Rachmaninov and Salvatori, and UnHeaven with choreography by Martina La Ragione and music by Carl Orff. Tickets Euro 4.90. View here.
2:30 pm ET: Wigmore Hall presents Cedric Tiberghien. The French pianists plays Schumann's Etudes in Variation Form on a Theme by Beethoven WoO. 31, Beethoven's Variations on the Quartet 'Kind, willst du ruhig schlafen' WoO. 75, Variations on the Aria 'Quant' è più bello' from Paisiello's La molinara WoO. 69, Webern's Variations Op. 27, Beethoven's Variations on the Duet 'Nel cor più non mi sento' from La molinara WoO. 70, Variations on the Trio 'Tändeln und Scherzen' WoO. 76, and Schumann's Geistervariationen WoO. 24. Register, view here and on demand for 30 days.
7:30 pm ET: 92nd St Y presents New York Philharmonic String Quartet & Emanuel Ax. Pianist Emanuel Ax joins friends and longtime collaborators the New York Philharmonic String Quartet for a concert of Beethoven's F-Minor String Quartet, Serioso and Dvorák's songful Second Piano Quintet. Tickets $20. View here.
7:30 pm ET: Met Opera Streams presents The Gershwins' Porgy & Bess. Starring Angel Blue, Golda Schultz, Latonia Moore, Denyce Graves, Frederick Ballentine, Eric Owens, Alfred Walker, and Donovan Singletary, conducted by David Robertson. Production by James Robinson. From February 1, 2020. View here and for 24 hours
7:30 pm ET: Chamber Music Society of Lincoln Center presents The Art of Interpretation: Debussy Images. CMS musicians showcase how artists interpret specific musical passages and prepare to perform a piece of music. Streamed live from the Rose Studio, these events combine lecture and performance elements. Here, Gilles Vonsattel explores Debussy's Images for Piano. View here and on demand for a week.
Tuesday, February 2
1 pm ET: Wiener Staatsoper presents Grieg's Peer Gynt. Conductor: Simon Hewett, choreography: Edward Clug. With Jakob Feyferlik, Alice Firenze, Eno Peci, Zsolt Török, and Solists and Corps de ballet of the Wiener Staatsballetts. Production from December 2018. Register for free and view here.
** 1:30 pm ET: Bergen Philharmonic presents Wintermezzo: Chamber Music with Vikingur Ólafsson & Friends. The Icelandic pianist leads a concert that includes Bach's Violin Sonata No. 5 in F minor, Brahms's Cello Sonata No. 1 in E minor, Mozart's Larghetto and Allegro in E flat for two pianos, Bach/Kurtag's Chorales for two pianos, and Bartók's Violin Sonata No. 1. With Leif Ove Andsnes piano. Melina Mandozzi and Alexander Kagan violins, and Frida Fredrikke Waaler Wærvågen cello. View here.
2:30 pm ET: Wigmore Hall presents Steven Isserlis & Mishka Rushdie Momen. The cellist and pianist perform Kabalevsky's Cello Sonata in B flat Op. 71, Janácek's Pohádka, and Shostakovich's Cello Sonata in D minor Op. 40. Register, view here and on demand for 30 days.
7 pm ET: Orchestre Symphonique de Montréal presents Payare conducts Dvorák & Shostakovich. Rafael Payare, the OSM's Music Director Designate, conducts the OSM in Dvorák's Symphony No. 7, Mediodía en el Llano by Venezuelan composer Antonio Estévez, and Shostakovich's Cello Concerto No. 2 with soloist Alisa Weilerstein. Tickets $20. View here.
7 pm ET: International Contemporary Ensemble presents Creating an Album. Jacob Greenberg, Wendy Richman, and audio engineer Ryan Streber of Oktaven Audio, discuss creating Richman's debut album vox/viola, and Nate Wooley and Ash Fure's thinking behind their newest release, Something to Hunt. Greenberg also talks about the Ensemble's in-house TUNDRA label. The stream concludes with a mini documentary about Oktaven Audio, a haven for recording new music. After the stream, there will be a Zoom conversation about releasing on a label versus independently. Register and view here.
** 7:30 pm ET: Nightly Met Opera Streams presents Verdi's La Forza del Destino. Starring Leontyne Price, Isola Jones, Giuseppe Giacomini, Leo Nucci, and Bonaldo Giaiotti, conducted by James Levine. Production by John Dexter. From March 24, 1984. View here and for 24 hours.
Wednesday, February 3
12 pm ET: Catapult Opera presents The Glitch. Nico Muhly and Greg Pierce's one act opera lasts about 19 minutes and depicts a conversation between Joyce Mitchell and her husband Lyle following a traumatic moment in their lives. It is raw and personal and about the capacity to endure through pain. Neal Goren conducts Marcus Shields's production with Krysty Swann, Lester Lynch, and Adam Tendler on piano. View here.
1 pm ET: Wiener Staatsoper presents Mozart's Idomeneo. Conductor: Christoph Eschenbach, director: Kasper Holten. With Michael Schade, Margarita Gritskova, Maria Bengtsson, and Chen Reiss. Production from October 2014. Register for free and view here.
1:30 pm ET: Bergen Philharmonic presents Wintermezzo: Sibelius & Vasks with Gardner and Klava. Edward Gardner conducts the BPO and violist Ilze Klava in Sibelius's Andante Festivo, Valse Triste, Symphony No. 3, and Vasks's Viola Concerto (Norwegian Premiere). View here.
1:30 pm ET: Musikkollegium Winterthur presents Zehetmair conducts Britten & Tchaikovsky. Violinist Thomas Zehetmair leads Musikkollegium Winterthur and violist Ruth Killius in Britten's Double Concerto for Violin & Viola and Tchaikovsky's Symphony No. 5. View here.
2 pm ET: IDAGIO presents Classical (R)evolution with Rachel. Join soprano Rachel Fenlon as she explores what breaking the rules, embracing uncertainty, and thinking "outside the box" does for classical music-making. In this episode: harpsichordist Mahan Esfahani. View here. LIVE
** 2 pm ET: Medici.tv presents Argerich & Capuçon play Beethoven & Franck. The 21st edition of the Sommets Musicaux de Gstaad opens with Martha Argerich and Renaud Capuçon playing Beethoven's Kreutzer Sonata and the Sonata for Violin and Piano by César Franck. The concert is performed against the picturesque backdrop of the Saanen Church, with its carved-wood roof and walls adorned with medieval scenes and arabesques. View here. LIVE
2 pm ET: La Monnaie presents Christoph & Julian Prégardien. Christoph Prégardien, his son Julian, and pianist Michael Gees continue their collaboration in Romantic Lieder. Alternating solos and duets, this recital explores, through the tenor voice, the Lied's range of expression, from the melancholy of Mozart's Abendempfindung an Laura to the chilling atmosphere of Schubert's Der Zwerg. View here.
** 7:30 pm ET: Nightly Met Opera Streams presents Poulenc's Dialogues des Carmélites. Starring Maria Ewing, Jessye Norman, Betsy Norden, Régine Crespin, and Florence Quivar, conducted by Manuel Rosenthal. Production by John Dexter. From April 4, 1987. View here and for 24 hours.
** 7:30 pm ET: 92nd St Y presents Brentano String Quartet & Hsin-Yun Huang. Mozart's six string quintets are not often performed, but they are among the finest examples of his chamber music. The ensemble performs three of the works, finishing with a masterpiece of the genre, the G Minor Quintet, which culminates in a finale infused with joy. Tickets $20. View here.
Thursday, February 4
12 pm ET: Frankfurt Radio Symphony Orchestra presents Eschenbach conducts Haydn & Bruch. Christoph Eschenbach conducts the FRS in Haydn's Cello Concerto No. 1 in C with soloist Santiago Cañón Valencia and Bruch's Violin Concerto No. 1 with soloist Mairéad Hickey. View here.
1 pm ET: Wiener Staatsoper presents Puccini's Tosca. Conductor: Marco Armiliato, director: Margarethe Wallmann. With Evgenia Muraveva, Joseph Calleja, Bryn Terfel, Ryan Speedo Green, and Alexandru Moisiuc. Production from December 2019. Register for free and view here.
1 pm ET: IDAGIO presents Thursdays with Thomas. Join Thomas Hampson in conversation with colleagues, friends, and other major personalities of the classical music world. In this episode: countertenor Philippe Jaroussky. View here. LIVE
1 pm ET: Royal Stockholm Philharmonic presents Stenhammar Serenade. Elfrida Andrée, conductor, composer, and organist—and in 1867 the first woman in Europe to become a cathedral organist—was influenced by the music of Beethoven, Mendelssohn, and Schubert. Ulf Norberg, organist of Konserthuset Stockholm, is the soloist in her Organ Symphony No. 2, written for organ and brass. Stenhammar's Serenade completes the program. The RSPO is led by Tobias Ringborgsom. View here.
1:30 pm ET: Bergen Philharmonic presents Wintermezzo: Tine Thing Helseth plays Hummel. Jan-Willem de Vriend conducts the BPO with trumpeter Tine Thing Helseth in Mozart's Symphony No. 31 in G, Paris, Hummel's Trumpet Concerto, and Mendelssohn's Symphony No. 1. View here.
2 pm ET: Czech Philharmonic Orchestra presents Bychkov conducts Dessner & Mendelssohn. The concert features Bryce Dessner's Concerto for Two Pianos performed by Katia and Marielle Labèque for whom it was written and Mendelssohn's Symphony No. 3, Scottish. Conducted by Chief Conductor and Music Director Semyon Bychkov. View here and for one week.
2 pm ET: Frankfurt Radio Symphony Orchestra presents Eschenbach conducts Bruch, Bartók & Beethoven. Christoph Eschenbach conducts the FRS in Bruch's Kol Nidrei with cellist Ivan Karizna, Bartók's Rhapsodie No. 2 with violinist Stephen Waarts, and Beethoven's Symphony No. 1 in C. View here.
3 pm ET: San Francisco Symphony presents SoundBox: Nostalgia. Nostalgia is a longing to return home, but what if that home isn't there anymore? In SoundBox: Nostalgia, three composers look to a past that may or may not exist, while opening new portals to the future. SF Symphony Music Director Esa-Pekka Salonen curates and conducts Freya Waley-Cohen's Conjure, Missy Mazzoli's Vespers for Violin, and Caroline Shaw's Entr'acte. Tickets $15. View here and on demand.
6 pm ET: Philadelphia Chamber Music Society presents Daedalus Quartet. One of Beethoven's earliest works for strings, the String Trio in G, Op. 9, No. 1 (long viewed as a testing ground for his Op. 18 string quartets), will be followed by a performance of Dvorák's Second Piano Quartet with pianist Charles Abramovic. View here.
7:30 pm ET: Nightly Met Opera Streams presents Rossini's La Cenerentola. Starring Elina Garanca, Lawrence Brownlee, Simone Alberghini, Alessandro Corbelli, and John Relyea, conducted by Maurizio Benini. Production by Cesare Lievi. From May 9, 2009. View here and for 24 hours.
7:30 pm ET: Chamber Music Society of Lincoln Center presents New Milestones II: Space (Liminality in Line). Newly recorded performances and archival recordings, interview clips, and supporting material to help introduce the composers. The CMS Website offers additional insights through extensive historical and biographical information along with program notes. Program: Dai Fujikura's Turtle Totem for Clarinet, Alvin Singleton's Jasper Drag for Clarinet, Violin, and Piano, Eleanor Alberga's Duo from Dancing with the Shadow for Clarinet and Piano, and Messiaen's Louange à l'immortalité de Jésus from Quatuor pour la fin du temps. View here and on demand for one week.
7:30 pm ET: Bang on a Can and BOMB Magazine present Laraaji & L'Rain. Marking the seventh year of the Jewish Museum and Bang on a Can's partnership, the concert showcases a pair of artists, both long champions of NYC's DIY music scene, who represent two distinct voices in the evolution of ambient music. Laraaji performs from his home studio in New York City, and L'Rain and Laraaji will also appear in conversation. View here.
7:30 pm ET: Detroit Symphony Orchestra presents Schubert's First. Finnish conductor Hannu Lintu leads the DSO in a performance of Schubert's Symphony No. 1, composed when he was just 16 years old while still in school, studying the works of Mozart and Haydn. Tickets $12. View here.
7:30 pm ET: Celebrity Series of Boston presents Castle Of Our Skins. In Remember King, Castle of our Skins—a collective of artists dedicated to advancing Black artistry through music—remembers Dr. King's legacy and his complicated life. The program includes Daniel Bernard Roumain's String Quartet No. 2, King, a meditation on the recordings of phone calls between King and his mistresses and the women's roles in shaping the Civil Rights Movement, and George Walker's Lyric for Strings, dedicated to Walker's memories of his grandmother, who had been enslaved. View here.
8 pm ET: The Philadelphia Orchestra presents Lunar New Year Celebration. Yannick Nézet-Séguin conducts Tan Dun's Nu Shu: The Secret Songs of Women, which explores the secret Nu Shu language that has been passed on for centuries from mothers to daughters and sisters in the rural Hunan province of China. David Robertson leads The Butterfly Lovers, concerto for violin and orchestra by He Zhanhao and Chen Gang. Gil Shaham is the soloist. Tickets $17. View here and on demand until February 11. LIVE
** 8 pm ET: Tippet Rise presents Ingrid Fliter. Argentinian pianist Ingrid Fliter performs Chopin's complete Nocturnes in a concert pre-recorded on August 10, 2018. View here.
8 pm ET: River Oaks Chamber Orchestra presents Celebration of Margaret Bonds. The Houston-based chamber orchestra celebrates Margaret Bonds, one of the most prolific Black composers in the 1900s. The concert, co-curated by bass-baritone Timothy Jones and pianist Howard Watkins, will be streamed from Rienzi, the Museum of Fine Arts, Houston's historic house museum for European decorative arts, where a previously unknown late 60s recording of Margaret Bonds in performance was discovered. View here. LIVE
10:30 pm ET: Seattle Symphony presents Hope & Harmony. Seattle Symphony Conducting Fellow Lina González-Granados leads a concert with concertmaster Noah Geller as soloist. Breaking from tradition, this mystery program will not be announced in advance and audiences will discover each piece as it performed over the course of the live broadcast. The program of old and new repertoire aims to inspire hope and healing. View here. LIVE
Friday, February 5
1 pm ET: Wiener Staatsoper presents Mozart's Idomeneo. Conductor: Christoph Eschenbach, director: Kasper Holten. With Michael Schade, Margarita Gritskova, Maria Bengtsson, and Chen Reiss. Production from October 2014. Register for free and view here.
1 pm ET: Krannert Center presents Reflection and Renewal: Jupiter Quartet. A series exploring diverse composers and themes with each concert moving from a quartet masterpiece in a minor key to a more hopeful, major-key contemporary work. This week: Beethoven's String Quartet No. 11 in F Minor, Op. 95, Serioso and Kati Agócs's Imprimatur. View here.
** 1:30 pm ET: Bergen Philharmonic presents Wintermezzo: Vikingur Ólafsson plays Grieg. Edward Gardner conducts the BPO and pianist Víkingur Ólafsson in Bartók's 3 Hungarian Folksongs from Csík and Divertimento, Ligeti's Melodien, Stravinsky's Four Norwegian moods, and Grieg's Piano concerto in A minor. View here.
2 pm ET: NDR Elbphilharmonie Orchester presents Gilbert conducts Prokofiev. Daniil Trifonov joins Hamburg's NDR Elbphilharmonie Orchestra for Prokofiev's First Piano Concerto under the leadership of Chief Conductor Alan Gilbert who also leads the orchestra in an account of the composer's Classical Symphony. View here.
2 pm ET: The Royal Opera House presents Puccini's Il Trittico. Il Tabarro, set aboard a barge on the Seine, stars Lucio Gallo as Michele, Eva-Maria Westbroek as Giorgetta, and Aleksandrs Antonenko as Luigi. Suor Angelica has Ermonela Jaho in the title role of the nun whose familial sacrifice is at the heart of the opera. Gianni Schicchi centres around a family dispute over a missing will, with Lucio Gallo as Gianni Schicchi, Francesco Demuro as Rinuccio, and Ekaterina Siurina as Lauretta. In this recording from 2011, the Orchestra of the Royal Opera House is conducted by Antonio Pappano. Tickets £3. View here.
** 2 pm ET: Medici.tv presents Argerich & Goerner play Debussy & Rachmaninov. As part of the Sommets Musicaux de Gstaad 2021, Martha Argerich and fellow Argentine Nelson Goerner team up for En blanc et noir by Debussy and Rachmaninov's Symphonic Dances. The concert is performed against the picturesque backdrop of the Saanen Church, with its carved-wood roof and walls adorned with medieval scenes and arabesques. View here. LIVE
2 pm ET: Concertgebouworkest presents Mozart's Gran Partita. Trevor Pinnock conducts 14 Concertgebouworkest musicians in Mozart's Serenade in B-flat, or the Gran Partita, in the Main Hall of the Concertgebouw. View here.
3 pm ET: Dallas Symphony Orchestra presents Saint-Saëns & Bizet. Fabio Luisi conducts the DSO with pianist Alessandro in a program that features Saint-Saëns's Piano Concerto No. 2 in G minor and Bizet's youthful Symphony in C. Tickets $10. View here.
7:30 pm ET: Nightly Met Opera Streams presents Mozart's Le Nozze di Figaro. Starring Carol Vaness, Kathleen Battle, Frederica von Stade, Thomas Allen, and Ruggero Raimondi, conducted by James Levine. Production by Jean-Pierre Ponnelle. From December 14, 1985. View here and for 24 hours.
7:30 pm ET: Detroit Symphony Orchestra presents Struggles of Love & Faith. Translated as "Ceremony," "Resonance," and "Prayer," the three movements of Sebastian Fagerlund's Partita for Percussion and Strings each signify a different aspect of spiritual struggle; the need for everyone to find his or her own "prayer." Hannu Lintu conducts. Tickets $12. View here.
8 pm ET: UChicago presents Haydn Discovery. The St. Lawrence String Quartet turns the spotlight on the composer's genius and wit as they reveal the inner workings of Haydn's Op. 20, No. 3, one of the works that would define the string quartet genre for generations. A Q&A will follow the performance. View here until February 7. LIVE
8 pm ET: Houston Grand Opera presents Concert of Arias. The final round of the Eleanor McCollum Competition for Young Singers held each year to identify candidates for HGO's Studio program, which nurtures promising young artists from all over the world. Soprano Tamara Wilson is the host, and the judging panel will be led by Patrick Summers and Ana María Martínez. Finalists include: Sopranos: Alaysha Fox, Brittany Logan, Mezzo-sopranos: Hannah Shea, Emily Treigle, Countertenor: Key'mon W. Murrah, Tenors: Aaron Crouch, Eric Taylor, Ángel Vargas, and Baritone: Luke Sutliff. Register and view here.
Saturday, February 6
8 am ET: Wigmore Hall presents Michael Butten. In his New Elizabethan Award showcase recital, the guitarist plays music by Dowland, McLeod, Arnorl, and Britten. Register, view here and on demand for 30 days.
12 pm ET: Academy of Vocal Arts presents A Celebration of American Composers. Featuring pieces by Copland, Menotti, Barber, Ives, Bowles, and Scheer. Music Director and Pianist: Luke Housner. Performers include Resident Artists Aubry Ballarò (soprano), Kara Mulder (soprano), Chelsea Laggan (mezzo soprano), Titus Muzi (baritone), and Eric Delagrange (bass). View here.
1 pm ET: San Francisco Opera presents Wagner's Lohengrin. David Slater's vision of Wagner's opera stars tenor Brandon Jovanovich making his role debut as the titular knight and, in her first appearance with the company, soprano Camilla Nylund is his bride, Elsa von Brabant. The cast also features Kristinn Sigmundsson as King Heinrich, Gerd Grochowski as Telramund, and Petra Lang as the sorceress Ortrud. Former music director Nicola Luisotti makes his first company assignment conducting a Wagner opera. View here until midnight the following day.
1 pm ET: OperaVision presents Rossini's Il Barbiere di Siviglia. Norwegian Opera's production was recorded on December 16, 2020. Director Jetske Mijnssen's production is conducted by Tobias Ringborg with Hubert Zapiór as Figaro, Angela Brower as Rosina, Jack Swanson as Almaviva, David Stout as Dr Bartolo and Clive Bayley as Don Basilio. View here for six months.
1 pm ET: The Metropolitan Opera presents Anna Netrebko. In a concert from the historic Spanish Riding School in Vienna, the soprano's program features Russian songs by Rachmaninov, Rimsky-Korsakov, and Tchaikovsky as well as selections by Debussy, Dvorák, Fauré, and Strauss. Accompanied by Pavel Nebolsin on piano, Netrebko will also be joined by mezzo-soprano Elena Maximova for duets from Offenbach's Les Contes d'Hoffmann and Tchaikovsky's The Queen of Spades. Shot with multiple cameras, the concert will be linked by satellite to New York City and hosted by soprano Christine Goerke. Pay-per-view tickets are $20 and available here. The concert can be viewed for 14 days. LIVE
1 pm ET: Wiener Staatsoper presents Debussy's Pelléas et Mélisande. Conductor: Alain Altinoglu, director: Marco Arturo Marelli. With Adrian Eröd, Olga Bezsmertna, Simon Keenlyside, Maria Nazarova, Franz-Josef Selig, and Bernarda Fink. Production from June 2017. Register for free and view here.
2 pm ET: OperaStreaming presents Verdi's Don Carlo. From Teatro Comunale, Modena, Verdi's Don Carlo is given in a concert performance of the 1884 version in four acts. With Michele Pertusi as Filippo II, King of Spain, Andrea Carè as Don Carlo, Infante of Spain, Luca Salsi as Rodrigo, Marquis of Posa, Ramaz Chikviladze as The Grand Inquisitor, Anna Pirozzi as Elisabeth de Valois, and Judit Kutasi as Princess Eboli. Jordi Bernàcer conducts the Orchestra dell'Emilia-Romagna Arturo Toscanini and the Coro Lirico di Modena. View here.
3 pm ET: Park Avenue Chamber Symphony presents InsideOut Digital. PACS returns to the DiMenna Center for Classical Music in New York for the second in its series of streamed events. Part concert, part explainer, two audience 'avatars' sit in amongst the orchestra, fielding questions from viewers at home, as Music Director David Bernard discusses as well as conducts. A deep-dive, multi-camera attempt to reinvent the concert format for streamed media, the first event in December drew an audience from as far afield as Russia. This sequel offers Beethoven's Symphony No. 7 as well as Haydn Wood's Mannin Veen and Holst's Suite No. 1 in E flat. Tickets $20. Register and view here.
5 pm ET: Paracademia presents The Atterbury House Sessions: Tessa Lark and Michael Thurber. Violinist Lara St. John curates the latest in a series of 11 chamber music concerts celebrating the 150th anniversary of New York's iconic Atterbury House. This week, violinist Tessa Lark and bass player Michael Thurber. View here.
7:30 pm ET: Rochester Philharmonic Orchestra presents Mozart, Brahms & Saint-Georges. Violinist Juliana Athayde leads a program of St. Georges's Overture to L'Amant Anonyme, Mozart's Violin Concerto No. 4 in D, K. 218, and Brahms's Serenade No. 2 in A, Op. 16. Tickets $25. View here until March 23.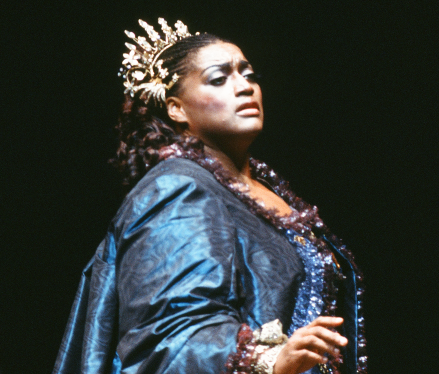 ** 7:30 pm ET: Nightly Met Opera Streams presents Strauss's Ariadne auf Naxos. Starring Jessye Norman, Kathleen Battle, Tatiana Troyanos, and James King, conducted by James Levine. Production by Bodo Igesz. From March 12, 1988. View here and for 24 hours.
8 pm ET: Duke Performances presents Quatuor Arod. The French quartet performs Beethoven's String Quartet Op. 59, No. 1 and Schubert's String Quartet in D Minor, D. 810, Death and the Maiden, Second movement. Tickets $10. View here until February 8.
8 pm ET: Boston Early Music Festival presents Quicksilver. The American instrumental ensemble, directors Robert Mealy & Julie Andrijeski, lead a musical tour spanning the 17th century. From the birth of the virtuoso violin in northern Italy through its rich development in the courts of Germany, the program features sonatas by Castello, Rosenmüller, Legrenzi, and Fontana. View here until February 20.
** 9 pm ET: Houston Symphony presents Fabien Gabel conducts French Masterworks. An all-French program led by French conductor Fabien Gabel. Premiered in September 2020, Camille Pépin's Avant les clartés de l'aurore evokes the moments before dawn. Tomasi's theatrical Fanfares liturgiques spotlights the Symphony's brass section, and the concert closes with the light-hearted charm of Poulenc's Sinfonietta. Tickets $20. View here. LIVE
Sunday, February 7
8 am ET: Medici.tv presents Kim & Gasparian play Beethoven, Brahms & Szymanowski. For the third concert of this year's Sommets Musicaux de Gstaad, French pianist Jean-Paul Gasparian and Korean violinist Bomsori Kim perform Beethoven's Violin Sonata No. 5, Brahms's Violin Sonata No. 3, and Szymanowski's Nocturne and Tarantella. View here. LIVE
10 am ET: Medici.tv presents Michel Dalberto plays Schubert. For the fourth concert of this year's Sommets Musicaux de Gstaad, Michel Dalberto takes on two of Schubert's final piano sonatas, Nos. 19 and 21, both among his most profound and moving works. View here. LIVE
12 pm ET: Medici.tv presents Capuçon, Kantorow & Julien-Laferrière play Tchaikovsky. The grand finale of the 2021 Sommets Musicaux de Gstaad, features Renaud Capuçon, Alexandre Kantorow, and Victor Julien-Laferrière in Tchaikovsky's Piano Trio. Subtitled "In memory of a great artist," this complex work, composed between December 1881 and January 1882, was dedicated to the composer's friend and mentor Nikolai Rubinstein. View here. LIVE
2 pm ET: La Monnaie presents Mozart Akademie. Conductor Raphaël Pichon recreates the atmosphere of Vienna's legendary Akademie concert of March 23, 1783 in which Mozart presented movements from his brand-new Symphony No. 35, a concerto, some improvisations, and a number of his most celebrated arias. On the program: the Haffner Symphony along with the dances Mozart wrote for carnival in Vienna and a selection of his concert and opera arias, sung by soprano Sabine Devieilhe. View here.
2 pm ET: A Far Cry presents By Heart. Program: Arvo Pärt's Silouan's Song, Chevalier de Saint-Georges's Sinfonia Concertante in E-flat, Op. 13 No. 1, and the ensemble's signature work, Tchaikovsky's Serenade for Strings in C, Op. 48, played by heart. View here.
2 pm ET: The Orchestra NOW presents Schoenberg & Bach. Leon Botstein conducts a program of Bach's Brandenburg Concerto No. 3, Lutoslawski's Funeral Music, Teresa Carreño's Serenade for Strings, and Schoenberg's Verklärte Nacht (Transfigured Night). View here.
3 pm ET: Spivey Hall presents David Finckel & Wu Han. The duo performs Saint-Saëns's Sonata for Cello and Piano No. 1 in C minor, Op. 32 and Franck's Sonata for Cello and Piano in A. Tickets $15. View here.
4 pm ET: Our Concerts Live presents Concertos from the Inside: Week 4: Beethoven. In a 24-part series, Rachel Barton Pine performs the entire solo violin part of the greatest violin concertos unaccompanied and shares her perspective on each, explaining how she prepares and how her performance connects to the work's historical and musical context. The series is geared towards career violinists, advanced students, violin teachers, and violin aficionados. Tickets $20. Register and view here.
4 pm ET: The Gilmore presents Isaiah J. Thompson Quartet. From the Wellspring Theater in Kalamazoo, jazz pianist Isaiah J. Thompson, winner of the 2018 Lincoln Center Emerging Artist Award, leads his quartet in a performance that features homages to jazz greats throughout. He is joined by Julian Lee on saxophone, Philip Norris on bass, and TJ Reddick on drums. Suggested donation $25. View here for 30 days. LIVE
7 pm ET: Pioneer Valley Symphony presents Three Generations of Asian American Music. Nancy Rao and Eric Hung explore Asian American composers of symphonic music since the 1950s and put their lives and careers in the context of Asian American history and the history of U.S. immigration. Tickets $15. View here.
** 7:30 pm ET: Met Opera Streams presents Puccini's Tosca. Starring Shirley Verrett, Luciano Pavarotti, and Cornell MacNeil, conducted by James Conlon. Directed by Tito Gobbi. From December 19, 1978. View here and for 24 hours.
8 pm ET: Hershey Felder presents Before Fiddler. Live from Florence, Hersher Felder plays Sholem Aleichem with music by Klezmerata Fiorentina. Decades before Fiddler on the Roof there was Aleichem and his beloved character of Tevye the Milkman. When he was only 24, Aleichem published his first story, Tsvey Shteyner (Two Stones), and by 1890, he had become a central figure in Yiddish literature. Tickets $55. View here until February 14. LIVE
Monday, February 8
12 pm ET: Mark Morris Dance Group presents Dido and Aeneas. A screening of the 1995 film directed by Barbara Willis Sweete. Sweete recreated the Dido and Aeneas set on a sound stage in Toronto and filmed the work without the constraints of a proscenium stage. The film captured Morris in his critically acclaimed role. The screening will be followed by a live Q&A with Morris and Sweete and launches a week of activities including talks with dancers and artistic collaborators, Dance with MMDG classes for all levels to learn excerpts of the work, and Dance for PD classes appropriate for anyone with mobility concerns. View here and on demand for one week.
1 pm ET: Trinity Wall Street presents Comfort at One. Julian Wachner conduc the Choir of Trinity Wall Street and Trinity Baroque Orchestra with Avi Stein on continuo and vocal soloists Melissa Attebury, Dashon Burton, Melanie Russell and Owen McIntosh in three Bach cantatas: Es ist euch gut, daß ich hingehe, BWV 108; Der Herr ist mein getreuer Hirt, BWV 112; and Du Friedefürst, Herr Jesu Christ, BWV 116. Recorded April 2015. View here.
2 pm ET: DG Stage presents John Williams in Vienna. John Williams and the Wiener Philharmoniker perform music from the composer's classic film scores in the Golden Hall of Vienna's Musikverein. He is joined by Anne-Sophie Mutter who performs a series of virtuosic adaptations Williams has written specially for her. Tickets Euro 4.90. View here.
2:15 pm ET: Bayerischen Staatsoper presents Monday Concert. Tenor Pavol Breslik and pianist Robert Pechanec perform Janácek's song cycle The Diary of One Who Disappeared with mezzosoprana Daria Proszek and Sarah Gilford, Mirjam Mesak, and Yajie Zhang. Tickets Euro 4.90. View here.
2:30 pm ET: Wigmore Hall presents The Nash Ensemble. By the time Dvorák composed his Piano Quartet in E flat he was an international celebrity. Wigmore Hall's Chamber Ensemble in Residence also performs one of the classics of the chamber music repertory, Schubert's Trout Quintet. Register, view here and on demand for 30 days.
7:30 pm ET: Met Opera Streams presents Wagner's Das Rheingold. Starring Wendy Bryn Harmer, Stephanie Blythe, Patricia Bardon, Richard Croft, Gerhard Siegel, Dwayne Croft, Bryn Terfel, Eric Owens, Franz-Josef Selig, and Hans-Peter König, conducted by James Levine. Production by Robert Lepage. From October 9, 2010. View here and for 24 hours.
Artists and Organizations Offering Free Content
The following are all accessible during the coronavirus pandemic:
Academy of Ancient Music
The most listened-to period instrument ensemble, directed by Richard Egarr, has made a number of streams available on its website. Guest artists include Louise Alder, soprano, Nicola Benedetti, violin, Mary Bevan, soprano, David Blackadder, trumpet, Iestyn Davies, countertenor, Tim Mead, countertenor, Christopher Purvis, bass, and Tenebrae, directed by Nigel Short. Explore here.
American Opera Project
First Glimpse is a video album of 20 songs created during the first year of AOP's 2019-21 fellowship program, Composers & the Voice. Originally intended as a live concert, the videos will be released every Friday beginning October 23 and for the following six weeks. The composers are Alaina Ferris, Matt Frey, Michael Lanci, Mary Prescott, Jessica Rudman and Tony Solitro, with librettists Amanda Hollander and Jonathan Douglass Turner. Videos will be free for one week following their release, after which they will be available to rent or purchase, individually or as a full set through AOP's Website. Explore here.
American Symphony Orchestra
American Symphony Orchestra releases weekly recordings from its archives with content alternating between live video recordings of SummerScape operas and audio recordings from previous ASO concerts. Ethel Smyth's The Wreckers, Richard Strauss's Die Liebe aus Danae, and Korngold's Das Wunder der Heliane, all conducted by Leon Botstein, are all highly recommended and available now.
Apollo's Fire: Music for the Soul
The Cleveland-based baroque orchestra founded by Artistic Director Jeannette Sorrell is offering a series of video streams entitled "Music for the Soul." New episodes are posted here.
NEW: Atlanta Opera
Atlanta Opera has released three Love Letters to Atlanta, the first in a new video series featuring the company's ensemble singing their favorite songs in places woven into the fabric of Atlanta's musical history. The first videos feature Atlanta Opera Company Players members Jamie Barton, Kevin Burdette, and Morris Robinson. Barton, a Georgia native, chose Hoagy Carmichael's Georgia On My Mind because it reminded her of the importance of home. Burdette makes a connection with the city's past by performing Jerome Kern's If Ever I Would Leave You at the Atlanta Civic Center Auditorium. Robinson, a lifelong Atlanta-area resident, chose The Impossible Dream because it was the song he sang in his chorus audition at North Atlanta High School. Each video runs between 11 minutes to 15 minutes, including a short interview and the performance. are offered free now Explore here through February 14.
Baltimore Symphony Orchestra
BSO Sessions continues to bring the stories of BSO musicians, conductors, and collaborators to life through a documentary-style narrative. In addition to the first three episodes currently available upcoming episodes celebrate a responsible return of winds and brass to the stage, as well as the series debut of Music Director Marin Alsop and Principal Pops Conductor Jack Everly. Assistant Conductor Jonathan Rush interviews film composer Michael Abels and Artistic Partner Wordsmith joins in a special holiday episode with a new rendition of "'Twas the Night Before Christmas." Explore here.
Bard SummerScape & Fisher Center
Archival works highlight Bard's wealth and breadth of programming, including performances from its SummerScape Opera and BMF archives. Recent include Bard SummerScape's 2011 production of Strauss's rarely performed Die Liebe der Danae and last year's Daniel Fish directed staging of Michael Gordon's Acquanetta. More details here.
Bergen Philharmonic
Bergen's outstanding orchestra enjoys national status in Norway with a history dating back to 1765. Its free streaming service was established as part of 250-year anniversary in 2015 and offers a fine selection of works from its concert series in Grieghallen, Bergen. Conductors include Edward Gardner, James Gaffigan, Thierry Fischer, David Zinman, Neeme Järvi, Jukka Pekka Saraste, Nathalie Stutzmann, and Christian Zacharias with soloists including Leif Ove Andsnes, Lise Davidsen, Truls Mørk, Mari Eriksmoen, and Freddy Kempf. Well worth exploring here.
Carnegie Hall
More than 200 teen musicians hailing from 41 states across the US came together in July 2020 as an online virtual community to form three musical ensembles: the National Youth Orchestra of the United States of America (NYO-USA), NYO2, and NYO Jazz. All three ensembles recorded exuberant virtual performance videos during the residency, directed by Emmy Award-winner Habib Azar. The first four videos—Valerie Coleman's Umoja by the musicians of NYO-USA; a unique adaptation of Grieg's Morning Mood by NYO2; and Thad Jones's Cherry Juice and Wycliffe Gordon's We're Still Here by NYO Jazz—are now available for viewing. Explore here.
The Cleveland Orchestra
Concert videos filmed at restaurants, shops, Cleveland Clinic, and iconic locations throughout Greater Cleveland will be released weekly on social media starting November 23. Cleveland Orchestra assistant concertmaster Jessica Lee and her colleagues created these videos to share the power of music with healthcare workers, patients, and the community affected by the COVID-19 pandemic. This series of 7-10 videos will be released weekly as part of the Music Medicine Initiative: The Power of Music for Health and Well-Being, a community collaboration between The Cleveland Orchestra and Cleveland Clinic's Art + Design Institute. Explore here.
Cliburn Kids
The Cliburn launches its expanded, robust online music education program for elementary-school students. Created as a resource for school districts, teachers, and parents, the initiative includes 27 lesson plans to date, each with a seven- to ten-minute video, and corresponding individual and class activities that meet objectives of the Texas Essential Knowledge and Skills (TEKS). New episodes and lesson plans are released every Tuesday of the 2020–2021 school year for a total of more than 50 by May 2021. Explore here.
Daniel Hope: Hope@Home, Next Generation
With the return of restrictions throughout Europe, violinist Daniel Hope is once again playing live from his Berlin living room every evening. As he explains: "I think it is important now for established artists to use their influence to help the next generation, so that they have a chance in the future. That is why I have decided to restart Hope@Home, as well as to reconnect to people in lockdown around the world. Selected mentors will present young, freelance artists. All artists will receive a fee for their performances, and we will adhere to all COVID-19 regulations." Mentors—performing either virtually or live—include Christoph Eschenbach, Anne-Sophie Mutter, Renaud Capuçon, Sol Gabetta, and Sarah Willis. View here with episodes archived here.
Detroit Symphony Orchestra
The Detroit Symphony Orchestra has made its webcast archive available for free. The collection features 200+ works going back three years, and highlights include Leonard Slatkin conducting John Luther Adams's climate change-inspired Become Ocean from 2019, several world premieres, and a host of bite-sized encores. Explore here.
Deutsche Grammophon Yellow Lounge
The German classical music giant is streaming Yellow Lounge broadcasts from its archives. Recent additions include clarinetist Andreas Ottensamer, pianists Alice Sara Ott and Chihiro Yamanaka, and cellist Mischa Maisky. Performances are broadcast in rotation, one video at a time, adding a new performance every few days. DG communicates the start of each new performance by newsletter at the start of each week. To keep updated sign up here.
NEW: English Symphony Orchestra
The English Symphony Orchestra's ESO Digital is an expanding digital archive of music, performed by English Symphony Orchestra and its partners, that you are unlikely to hear anywhere else. Access is free with a monthly donation; however Musical America readers can get a free trial of one week when setting up a new donation by using the coupon code MusicalAmerica2021. Register here.
Finnish National Opera
Finnish National Opera presents Stage24, a series of streamed archived performances on its website, which are then available for the next six months. Recent content includes a staged version of Sibelius's Kullervo, Stravinsky's The Rake's Progress, Caspar Holten's staging of Wagner's Der Fliegende Holländer with Camilla Nylund, and Christoff Loy's Tosca. An excellent company and some interesting and original work worth investigating. Explore here.
Handel and Haydn Society
Boston's Handel and Haydn Society has created the H+H Listening Room where you can hear and watch H+H performances including Mozart's Requiem, Handel's Messiah, and Purcell's Dido and Aeneas filmed at New York's Met Museum. There are also more than a dozen videos of musicians performing from their homes, a special video of principal flutist Emi Ferguson teaching people how to make their own baroque flute, and a new podcast called "Tuning In". In the first episode Principal Cellist Guy Fishman interviews Artistic Director Harry Christophers about Bach's St. Matthew Passion. Explore here.
Kennedy Center: Arts Across America: Winter Traditions
As millions across the United States will be altering traditions to keep friends, loved ones, and neighbors safe, the Kennedy Center will be sharing performances from across the country and numerous communities and cultures to celebrate traditions held dear. Highlights include performances from Renée Fleming, Amythyst Kiah, Broadway's Austin Colby, Caroline Bowman, and Nicholas Ward, Los Texmaniacs celebrating their own Texas miracle following a battle with COVID-19, and D.C. favorites DuPont Brass, Aaron Myers, and Chuck Redd. Explore Winer Traditions here and other Kennedy Center regular online releases via their digital stage here.
La Scala/RAI
Italy's RAI presents five productions from La Scala Milan including the world premiere of Kurtág's Fin de Partie, Daniel Barenboim conducting Götterdämmerung, Lisette Oropesa in Verdi's I Masnadieri, Montedervi's Orfeo conducted by Rinaldo Alessandrini, and Les Vêpres Siciliennes conducted by Daniele Gatti. A wide range of concerts are also available. Explore and register here.
Leipzig Gewandhaus
Instead of the traditional New Year's Eve Concert with the Gewandhausorchester playing Beethoven's Ninth Symphony, Piano Duo Shalamov played Liszt's version for two pianos, here expanded with Beethoven's original timpani part played by Gewandhaus timpanist Tom Greenleaves. The performance is available here.
Les Arts Florissants
Les Arts Florissants's annual Festival in Thiré, France included a series of 10- to 15-minute "Meditation" concerts recorded earlier this summer. Now available to enjoy online, the Meditations include performances by students of Juilliard's Historical Performance program in the spirit of their annual participation in the Festival. View here.
Lincoln Center Lincoln Center Passport to the Arts
A variety of virtual classes, performances, and bonus content designed for children, teens and adults with disabilities and their families. Offerings include programs with Chamber Music Society of Lincoln Center, Jazz at Lincoln Center, the Metropolitan Opera Guild, New York City Ballet, the New York Philharmonic, and The New York Public Library for the Performing Arts. Families can attend dance, music or drama classes, watch exclusive performances, check out behind-the-scenes content, and even meet performers—all from their homes. Families will receive pre-visit materials, including social narratives, photos, and links before each program. All programs take place via Zoom. Register here.
Los Angeles Chamber Orchestra
LACO AT HOME offers streaming and on demand performances, including a full showing of the orchestra's critically acclaimed West Coast premiere of Dark with Excessive Bright for double bass and strings by LACO Artist-in-Residence Missy Mazzoli. View streaming here and on demand here.
Los Angeles Master Chorale
Videos recorded as part of the "Offstage with the Los Angeles Master Chorale" series from April 24 to June 19 included interviews conducted by Artistic Director Grant Gershon and Associate Conductor Jenny Wong with notable performers—including special guests Reena Esmail, Morten Lauridsen, Anna Schubert, Peter Sellars, Derrick Spiva—as well as Master Chorale singers. Available on demand here.
Metropolitan Opera Live In Schools
The Metropolitan Opera's HD Live in Schools program has launched a new series for the 2020–21 school year, creating cross-disciplinary educational opportunities across the country. For the 2020–21 school year, students and teachers will receive free subscriptions to the Met Opera on Demand service, with a catalogue of more than 700 Live in HD presentations, classic telecasts, and radio broadcasts. Ten operas have been selected for the HD Live in Schools program, and will be presented in five educational units, with two thematically paired operas per unit. The series opens with Beethoven's Fidelio and Donizetti's La Fille du Régiment (September 28–October 16), both of which explore the intersection of music and politics. The Met will continue to offer teachers HD Live in Schools Educator Guides and access to Google Classroom materials that can be adapted for virtual learning lesson plans. In addition, the Met's National Educators Conference will be hosted on a virtual platform this year and take place on five Saturdays throughout the 2020–21 school year. Two conferences, scheduled for October 10, 2020, and October 17, 2020, will also feature live conversations with Met artists. More information here.
Minnesota Orchestra
Minnesota Orchestra at Home shares video, audio, and educational materials through the categories of Watch, Listen and Learn, including videos from the orchestra's archives and newly created "mini-concerts" directly from the homes of Orchestra musicians. Explore and view here.
National Sawdust Digital Discovery Festival, Volume One
With more than 65 events,featuring over 100 artists premiering in a four-month span, National Sawdust Digital Discovery Festival: Volume One was a bright spot in NYC's post-COVID live music world. Featuring post-COVID performances from Robert Wilson, Julian Lage, Tyondai Braxton, Emel Mathlouthi, Matthew Whitaker, Dan Tepfer, Ashley Bathgate, Emily Wells, Brooklyn Rider, Joel Ross, Conrad Tao, Andrew Yee, and Lucy Dhegrae, and recently recorded Masterclasses with Tania León, Ted Hearne, Vijay Iyer, Jamie Barton, Lawrence Brownlee, Trimpin, and Lara St. John. Archival performances include David Byrne, Lara Downes and Rhiannon Giddens, and Ryuichi Sakamoto. Explore here.
New World Symphony
The New World Symphony presents a web-based series called NWS Archive+. Michael Tilson Thomas moderates discussions with NWS Fellows, alumni, guest artists, and visiting faculty about archived recordings. Performances will be available here. NWS Fellows also play live, informal chamber music concerts from their homes in Miami Beach and broadcast via Facebook Live. In addition, the NWS online archive contains master classes, tutorials and town halls, which can be found here. Finally, for the past 10 years, the Fellows have performed one-hour concerts for local school children. These concerts and preparatory material will be available free to students and parents. NWS Educational concerts can be found here.
Opera Australia
OA | TV: Opera Australia on Demand is the Sydney-based company's new digital space. Alongside the world's largest collection of Dame Joan Sutherland on video, OA will offer exclusive content from the OA back catalogue, productions from Handa Opera on Sydney Harbour, and a new series of chat show-style interviews conducted by AD Lyddon Terracini. The first posted full show is Sutherland in The Merry Widow, and the fileted aria's in the section labelled "The Best of Dame Joan Sutherland" are even better. View here.
Opéra National de Paris
The Palais Garnier and Bastille Opera have made their digital stage, "The 3e Scène," free. The platform is a pure place of artistic adventure and exploration, giving free rein to photographers, filmmakers, writers, illustrators, visual artists, composers, and choreographers to create original works. Visit here. Some of Opéra National de Paris's productions are accessible on the company's Facebook Page. In addition, Octave, the Paris Opera's online magazine, is posting articles, videos, and interviews here.
Opera North
One of Britain's most respected smaller opera companies, Opera North has put its acclaimed semi-staged concerts of Wagner's epic Ring Cycle online. "Beg, borrow, or be like Wotan and steal a ticket for this show," said the UK's Times of Das Rheingold. "You'd be lucky to hear as good at Bayreuth," said The Telegraph of Die Walküre. Richard Farnes proves a seriously impressive Wagner conductor. Watch here.
OperaVision
OperaVision offers livestreams of operas available for free and online for up to six months. Previous offerings include Barrie Kosky's visually spectacular Moses und Aron, David McVicar's superb Die Entführung aus dem Serail from Glyndebourne, and Deborah Warner's thoughtful Death in Venice for English National Opera. View upcoming and past content here.
Rotterdam Philharmonic Orchestra: Beethoven at Home
RPO brought Beethoven to living rooms in December playing all nine symphonies. The musicians performed the first eight symphonies in small chamber ensembles varying from a string sextet to a 15-strong brass ensemble. The Grand Finale took place on New Year's Eve: Beethoven's Ninth, played by the full orchestra with chorus and soloists. View here.
Orli Shaham Bach Yard Playdates
Pianist Orli Shaham brings her acclaimed interactive concert series for kids to the internet. Bach Yard Playdates introduces musical concepts, instruments, and the experience of concert-going to a global audience of children and their families. A number of 10-minute episodes are already available for on-demand streaming. Programs and performances range from Bach's Two-Part Invention to Steve Reich's Clapping Music. Explore here.
The Sixteen Choral Odyssey
Actor Sir Simon Russell Beale, Harry Christophers and The Sixteen have recorded a special, five-part series. A Choral Odyssey explores choral music from across the ages in iconic, relevant surroundings—from Byrd in Elizabeth I's childhood home of Hatfield House, to Purcell in the reconstructed 17th-century theatre of the Sam Wanamaker Playhouse at London's Globe Theatre. With a mix of conversation, music demonstration and performance, these programs reunite Harry Christophers and Simon Russell Beale—a partnership which proved successful in the popular BBC Sacred Music series—and feature performers from The Sixteen. Tickets £10 per episode. View here until March 31.
Trinity Wall Street
New York's Trinity Church Wall Street introduces daily weekday "Comfort at One" (1 pm ET) streaming performances on Facebook with full videos posted here. Tune in for encore performances of favorite Trinity concerts, professionally filmed in HD, along with current at-home performances from Trinity's extended artistic family.
University of Colorado Boulder
University of Colorado Boulder College of Music faculty artists perform with students and colleagues in Faculty Tuesdays, chamber music recitals featuring world premieres alongside classics. Free most Tuesdays from September 2020 through March 2021. Upcoming performers include violinist Harumi Rhodes, violist Richard O'Neill, cellist David Requiro, pianist David Korevaar, harpist Janet Harriman, and more. Explore here.
Voices of Ascension
New York choir Voices of Ascension, which celebrates its 30th anniversary next season, is posting a daily offering of choral beauty on its website. Music is chosen by staff, members of the chorus and orchestra, and listeners. View here.
Warsaw Philharmonic
The Warsaw Philharmonic has made a selection of video recordings available on its YouTube channel. Recent offerings include Saint-Saëns's Organ Symphony and Arvo Pärt's Swansong conducted by Artistic Director Andrzej Boreyko, as well as rarities by Polish composers like Grazyna Bacewicz. It's an excellent orchestra very much in the Eastern European tradition and concerts have been master edited for posting online.
Paid Digital Arts Services
Berlin Philharmonic Digital Concert Hall
The BPO Digital Concert Hall contains over 600 orchestra concerts covering more than ten years, including 15 concerts with the orchestra's new Chief Conductor Kirill Petrenko, interviews, backstage footage. Subscriptions or single tickets available.
Medici TV
Thousands of classical music videos are available by subscription, as well as hundreds of events thatare broadcast live for free each year, available for 90 days. Subscriptions cost $83.85 per year but single tickets are also available. www.medici.tv
Pictured: Jessye Norman in the Met Opera's Ariadne auf Naxos

WHO'S BLOGGING


RENT A PHOTO
Search Musical America's archive of photos from 1900-1992.