---
MA's Free Guide to (Mostly) Free Streams, August 10-17
We will be updating this list weekly. Please note that all times are given in U.S. Eastern Time (ET). To calculate in other time zones or counties, British Summer Time (BST) is currently five hours ahead of ET and Central European Time (CET) is currently six hours ahead. U.S. Central Daylight Time (CDT) is one hour behind ET. Mountain Time (MT) is two hours behind ET, while Pacific Time (PT) is three hours behind. Contact editor@musicalamerica.com.
Classical music coverage on Musical America is supported in part by a grant from the Rubin Institute for Music Criticism, the San Francisco Conservatory of Music, and the Ann and Gordon Getty Foundation. Musical America makes all editorial decisions.
---
Monday, August 10
8 am ET: Edinburgh International Festival presents Nicky Spence & Malcolm Martineau. The tenor and pianist perform a program of Shakespearean Songs. View here and on demand until August 28. LIVE
1 pm ET: Church of Trinity Wall Street presents Comfort at One. From March 2018: Julian Wachner leads soloists from The Choir of Trinity Wall Street and the Trinity Baroque Orchestra in accounts of Bach's sacred cantatas "Ich hatte viel Bekümmernis" and "Der Herr denket an uns." View here.
6:30 pm ET: Canadian Opera Company presents Rufus Wainwright's Hadrian. Hadrian puts a spotlight on one of history's greatest romances between Hadrian, ruler of the Roman Empire, and his beloved Antinous. Peter Hinton's 2018 world premiere production is broadcast in partnership with Montréal Pride Festival and will feature a live Q&A session with Wainwright and librettist Daniel MacIvor. Cast includes Thomas Hampson as Hadrian, Isaiah Bell as Antinous, Karita Mattila as Plotina, and Ambur Braid as Sabina. View free with registration here.
7:30 pm ET: Met Opera Streams presents Puccini's Manon Lescaut. Starring Karita Mattila, Marcello Giordani, and Dwayne Croft, conducted by James Levine. From February 16, 2008. View here and for 24 hours.
8 pm ET: Tanglewood Online Festival presents Tanglewood Music Center Orchestra Encore Performances. In 2018 and 2019, the Director of Tanglewood's Festival of Contemporary Music was BSO Artistic Partner Thomas Adès. Here he conducts his own Asyla as well as Lutoslawski's Symphony No. 3. Register free and view here.
8 pm ET: Lincoln Center & WQXR present Mostly Mozart Festival: Opening Night Broadcast. A "mashup" radio program interweaving Mozart's Requiem with the music of Arvo Pärt to create a space of immersion and contemplation. Also featured are highlights from "A Concert from Mozart's House," a 2005 Live From Lincoln Center production featuring Renée Fleming and pianist Stephen Hough. Hosted by Terrance McKnight. Listen here.
Tuesday, August 11
8 am ET: Edinburgh International Festival presents Philip Higham & Susan Tomes. The cellist and pianist perform Beethoven's Cello Sonata in C, Op. 102, No. 5, Nadia Boulanger's Three Pieces for Cello & Piano, Debussy's Cello Sonata, Martinu's Nocturne for Cello and Piano, and Suk's Serenade, Op. 3. View here and on demand until August 28. LIVE
11 am ET: All City Orchestra Summer Academy presents Farandole. Digitally convened middle school and high school musicians perform a movement from Bizet's L'Arlesienne Suite. Parts have been recorded individually from the musicians' homes and then synced together under the pre-recorded video direction of Philadelphia Orchestra Music Director Yannick Nézet-Séguin. View here.
1 pm ET: Gstaad Festival presents Daniel Behle. From Saanen Church, tenor Daniel Behle and Jan Schultsz on fortepiano perform a recital of songs by Beethoven. There will be an interview with Daniel Behle before the concert. Register and view here.
1 pm ET: OperaVision presents #OperaHarmony 2. During lockdown, over 100 opera makers from across the world have formed an online community to create new digital operas. The project has compelled them to adapt to working in a new medium, as well as embracing new technologies and novel ways of creating, producing, and sharing work. Each Tuesday in August, five of these short operas will be streamed and, after each presentation, viewers will have one week to vote for their favorite creation. View here.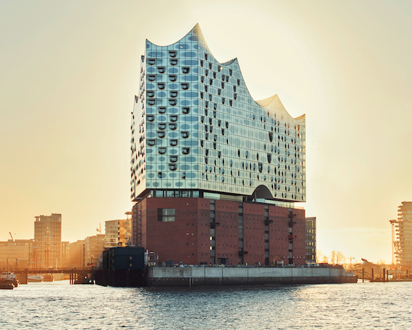 2 pm ET: European Concert Hall Organization presents Elbphilharmonie Hamburg. Alan Gilbert conducts the NDR Elbphilharmonie Orchester, Damen des NDR Chors, Damen des Chors des Bayerischen Rundfunks, Knabenchor Hannover, and alto Gerhild Romberger in Mahler's Symphony No. 3. View here and on demand.
5:45 pm ET: International Music Foundation presents Rush Hour Concert: Coleridge-Taylor's Clarinet Quintet. Clarinetist Stephen Williamson and the Chen String Quartet perform Samuel Coleridge-Taylor's Clarinet Quintet, Op. 10. View here and on demand. LIVE
7:30 pm ET: Nightly Met Opera Streams presents Bizet's Carmen. Starring Aleksandra Kurzak, Clémentine Margaine, Roberto Alagna, and Alexander Vinogradov, conducted by Louis Langrée. From February 2, 2019. View here and for 24 hours.
7:30 pm ET: 92Y Summer Concerts presents Kris Davis. The pianist performs a concert of solo improvisations. Davis is the rare artist who can sit down at the piano and explore whatever strikes her in the moment, conjuring something that might suggest a Boulez sonata one minute, and "Night and Day" the next. Tickets from $10. View here and on demand for one week. LIVE
8:30 pm ET: Sun Valley Music Festival presents Color & Light. Harpist Julia Coronelli plays Debussy's Arabesque No. 1 followed by Schumann's Romance for Oboe and Piano with Erik Behr and guest artist Orion Weiss. Clarinetist Jason Shafer plays Gershwin's Three Preludes and Polina Sedukh performs Missy Mazzoli's Vespers for amplified violin and electronic soundtrack. Concluding the concert, Music Director Alasdair Neale conducts the orchestra in the third movement from Tchaikovsky's Symphony No. 6, Pathétique. View here. LIVE
11 pm ET: Redlands Bowl Summer Music Festival presents An Evening of Orchestral Chamber Works. Conducted by Roger Kalia, the program includes George Walker's Lyric for Strings, Bach's Concerto for Two Violins in D minor, Sheridan Seyfried's Exuberant from Double Concerto for Two Violins, and Copland's Appalachian Spring (suite for 13 instruments). View here.
Wednesday, August 12
8 am ET: Edinburgh International Festival presents BBC Scottish Symphony Orchestra. Members of the BBC Scottish Symphony Orchestra perform Sally Beamish's Ariel for solo viola and Mendelssohn's Octet. View here and on demand until August 28. LIVE
2 pm ET: DG Stage presents Virtual Bayreuth Festival: Siegfried. Frank Castorf's controversial staging of The Ring premiered in 2013 and was filmed in 2016. For Castorf, the Rheingold of our days is oil with the first part of the tetralogy set at a gas station on Route 66. Die Walküre is situated in Baku, Azerbaijan, and Siegfried takes place in a socialist equivalent of Mount Rushmore and at Berlin's Alexanderplatz. Götterdämmerung is set somewhere in the GDR, ending up at New York's stock exchange. Marek Janowski's reading of the score was praised, as was the cast including Catherine Foster, John Lundgren, Nadine Weissmann, and Georg Zeppenfeld. Tickets 4.90 Euros here and view for 48 hours.
6 pm ET: National Sawdust presents Robert Wilson. In a Digital Discovery Festival special event scheduled on the 18th anniversary of the passing of John Cage, acclaimed director Robert Wilson will present an appreciation of the revolutionary composer with a solo performance of his famed "Lecture on Nothing." View here. LIVE
7:30 pm ET: Nightly Met Opera Streams presents Verdi's Rigoletto (Classic Telecast). Starring Christiane Eda-Pierre, Isola Jones, Luciano Pavarotti, Louis Quilico, and Ara Berberian, conducted by James Levine. From December 15, 1981. View here and for 24 hours.
8 pm ET: Tanglewood Online Festival presents Recitals from the World Stage: Boston Symphony Chamber Players. Hosted by Karen Allen. Program includes Poulenc's Trio for winds and piano, BSO Principal Flute Elizabeth Rowe performing Allison Loggins-Hull's Homeland, which explores racial injustice and the concept of belonging, Henze's Biagio 9 agosto ore 12.07 played by Edwin Barker, Steven Ansell playing Stravinsky's Elegy, and Brahms's Clarinet Trio, Op. 114. Cost of event: $8. View and purchase tickets here.
8:30 pm ET: Lakes Area Music Festival presents Requiem. Valerie Coleman and Caroline Shaw are two of the great living American composers. Coleman's Requiem Milonga offers a haunting vignette, while Shaw's By and By uses texts and textures from southern Appalachian folk music to create a meditation on death and the afterlife. Mozart's Wind Serenade in E-flat completes the program. View here. LIVE
Thursday, August 13
8 am ET: Edinburgh International Festival presents Steven Osborne. The pianist performs Schubert's Impromptu No. 1 in F, D.935, Rachmaninov's Nunc Dimittis (from All-Night Vigil Op. 37 transcribed for piano), and Beethoven's Piano Sonata No. 32 in C minor, Op.111. View here and on demand until August 28. LIVE
2 pm ET: DG Stage presents Virtual Bayreuth Festival: Götterdämmerung. Frank Castorf's controversial staging of The Ring premiered in 2013 and was filmed in 2016. For Castorf, the Rheingold of our days is oil with the first part of the tetralogy set at a gas station on Route 66. Die Walküre is situated in Baku, Azerbaijan, and Siegfried takes place in a socialist equivalent of Mount Rushmore and at Berlin's Alexanderplatz. Götterdämmerung is set somewhere in the GDR, ending up at New York's stock exchange. Marek Janowski's reading of the score was praised, as was the cast including Catherine Foster, John Lundgren, Nadine Weissmann, and Georg Zeppenfeld. Tickets 4.90 Euros here and view for 48 hours.
3 pm ET: Boosey and Juilliard present Doctor Atomic Symphony. A Live Score Reading of John Adams's Doctor Atomic Symphony on YouTube, set to the 2018 archival recording of the Juilliard Orchestra conducted by Adams himself, with real-time commentary from Adams, conductor David Robertson (director of conducting studies at Juilliard), and other Juilliard faculty and musicians. Adams dedicated the piece to Robertson, who gave the first North American performances in 2008. View here.
6 pm ET: National Sawdust presents Matthew Whitaker. The New Jersey-born pianist, percussionist and composer is one of America's fastest-rising and best-known young jazz musicians. Blind from birth, his talent on the keys won him endorsements from both Yamaha and Hammond by the age of fifteen. Trained at both Juilliard and The Harlem School of Arts, Whitaker's latest album, 2019's Now Hear This, features his Herb Alpert Young Jazz Composers Award-winning tracks "Emotions" and "Underground". View here. LIVE
7 pm ET: Lincoln Center & WQXR present Mostly Mozart Festival: Black Experience In The Concert Hall. Terrance McKnight hosts a conversation about the black experience in the concert hall and the unique challenges people of color face in the classical music world, with violinist Sanford Allen, vocalist Julia Bullock, tenor Lawrence Brownlee, cellist Alvin McCall, and vocalist Bobby McFerrin. Listen here.
7 pm ET: LA Opera presents Living Room Recital: Gabriela Flores. The mezzo-soprano, a member of the company's young artist program, teams with Gilberto Amaro for a program featuring music by Spanish composers Fernando Obradors, Joaquín Rodrigo and Xavier Montsalvatge, along with a selection of popular Latin American songs. View here. LIVE
7:30 pm ET: Nightly Met Opera Streams presents Puccini's Turandot. Starring Nina Stemme, Anita Hartig, Marco Berti, and Alexander Tsymbalyuk, conducted by Paolo Carignani. From January 30, 2016. View here and for 24 hours.
7:30 pm ET: Bay Chamber Concerts presents Masterworks. The final performances of BCC's online series are accompanied by images from Bay Chamber and Rockport's archives and the work of some of Maine's most innovative painters and photographers. Program: Brahms's Violin Sonata No. 1 in G, Op. 78 (from a 2018 performance with violinist Stefan Jackiw and pianist Conrad Tao) and Ravel's Introduction and Allegro (from a 2004 performance with the St. Lawrence String Quartet, Judith Loman, harp, Thomas Wolf, flute, and Stephen Cohen, clarinet). View here.
7:30 pm ET: Portland Chamber Music Festival presents Songs & Stories. Program includes songs by Schubert sung by baritone Thomas Meglioranza and accompanied by pianist Shai Wosner, Allison Loggins-Hull's Homeland for Solo Flute played by Alex Sopp, and Alan Ridout's Ferdinand the Bull for Speaker and Solo Violin with Walter Van Dyk and violinist Anthony Marwood. Marwood also plays a movement from Prokofiev's Sonata for Solo Violin, while Wosner also plays a movement from Schubert's Piano Sonata in B-flat, D.960. All events are pay-what-you-wish and accessed via YouTube Premieres with links sent to ticket-holders. Tickets available here. LIVE
8 pm ET: Tippet Rise Art Center presents Tippet Rise & Friends at Home. The second concert in a monthly series features pianist Stephen Hough in a program that includes his own Piano Sonata No. 4 (Vida Breve), Liszt's Funérailles, S. 173, the Bach/Gounod/Hough Meditation on the Prelude by Bach (Ave Maria), and Chopin's Nocturne Op. 9, No. 2. View here.
10 pm ET: Seattle Opera Songs of Summer presents Damien Geter. Bass-baritone Damien Geter most recently appeared at Seattle Opera as Colonedl in The Falling and the Rising. A composer in his own right, Geter is passionate about working to promote the preservation of the American art form—the spiritual. His program includes arias by Verdi and Mozart, a variety of art songs, and a musical theater selection. View here and on demand for two weeks. LIVE
10 pm ET: Pacific Symphony presents Summer Replay. Pianist Orli Shaham plays Mozart's Piano Concerto No. 17 conducted by Pacific Symphony's Music Director Carl St. Clair (From a concert performed on May 20, 2017 in the Renée and Henry Segerstrom Concert Hall). The event includes an interview with Shaham. Register and view here and on demand for 45 days.
Friday, August 14
8 am ET: Edinburgh International Festival presents Scottish Chamber Orchestra. Members of the Scottish Chamber Orchestra perform Glazunov's Reverie Orientale, Rebecca Clarke's Prelude, Allegro and Pastorale, and Weber's Clarinet Quintet. View here and on demand until August 28. LIVE
8 am ET: London Symphony Orchestra presents Live from LSO St Luke's. Program: Hannah Kendall's A Winged Spirit, Judith Lang Zaimont's Nocturne from her "Russian Summer" Piano Trio, and Rachmaninov's Trio Elegiaque No. 1. With Belinda McFarlane violin, Jennifer Brown cello, and Elizabeth Burley piano. View here and on demand. LIVE
1 pm ET: National Sawdust presents Trimpin Masterclass. Hosted by vocalist Helga Davis and composer and National Sawdust co-founder Paola Prestini. Live from his home studio, the interdisciplinary sculptor, inventor, experimental composer, and German-born MacArthur Genius Award winner Trimpin will conduct a masterclass performance and conversation on the nature and aims of innovation. View here. LIVE
1 pm ET: OperaVision presents Puccini's Turandot. Recorded at Croatian National Theatre in Zagreb. Puccini's final opera, staged in 2017, was awarded the prestigious Italian Music Critics Award Franco Abbiati for best direction. With Rebeka Lokar (Turandot), Renzo Zulian (Calaf), and Valentina Fijacko Kobic (Liu). View here and on demand for six months.
2 pm ET: Orchestre Métropolitain presents Beethoven's Symphonies Nos. 7 and 8. The Orchestre Métropolitain de Montréal, conductor Yannick Nézet-Séguin, and Deutsche Grammophon stream Beethoven's first eight symphonies. Recorded at the Montreal Museum of Fine Arts with cutting-edge sound and vision, over 50 musicians join forces to celebrate the composer's 250th birthday. Tickets 9.90 Euros here and on demand for 48 hours.
7 pm ET: Rockport Music presents Rum Runners String Band. The Rum Runners are a rising star North Shore-based string band that play a mix of gypsy jazz, folk, Americana, old time country, and fiddle tunes along with some original songs. The Rum Runners are Joe Wilkins on guitar and vocals, Joe Kessler on fiddle/mandolin and Luke Conlin on standup bass. View here. LIVE
7:30 pm ET: Nightly Met Opera Streams presents Wagner's Tristan und Isolde. Starring Deborah Voigt, Michelle DeYoung, Robert Dean Smith, and Matti Salminen, conducted by James Levine. From March 22, 2008. View here until 12 pm ET August 1.
8 pm ET: Tanglewood Online Festival presents BSO Musicians in Recital from Tanglewood. Hosted by Lauren Ambrose. The concert opens with Beethoven's String Trio in G and continues with a potpourri of music for low brass instruments ranging from Gabrieli's late 16th-century canzone and Johann Schein's early-17th-century Padoua (Pavane) to a new work by West Virginia-born composer and jazz pianist Kevin Day. Cost of event: $5. View and purchase tickets here. LIVE
8 pm ET: Lincoln Center & WQXR present Mostly Mozart Festival: Blue. A radio documentary with excerpts from the opera Blue, written by Tony Award-winner Jeanine Tesori and librettist Tazewell Thompson. Listen here.
8:30 pm ET: Sun Valley Music Festival presents French Impressions. Principal Flute Linda Lukas plays Debussy's Syrinx followed by the Edgar M. Bronfman String Quartet who play Debussy's String Quartet. View here. LIVE
8:30 pm ET: Lakes Area Music Festival presents Reflection. Arvo Pärt's Spiegel im Spiegel is followed by the world premiere of a new dance choreographed by Amsterdam-based House of Makers. Featuring Queen Elizabeth Competition-winning pianist, Henry Kramer, the new ballet weaves works by Satie, John Adams, and Ravel. Derrick Spiva Jr.'s haunting American Mirror rounds out the program. View here. LIVE
8:30 pm ET: Orcas Island Chamber Music Festival presents Encore Performance. The Festival concludes with a concert featuring violinist, violist and OICMF Founder Aloysia Friedmann, pianist Jon Kimura Parker, and special guest artists. Tickets $20, or $120 for a full Festival pass. More info, purchase and view here. LIVE
9 pm ET: Vilar Performing Arts Center presents Voice and the Violin. Violinist Joshua Bell, soprano Larisa Martínez, and pianist Peter Dugan will perform from the stage at the Gerald R. Ford Amphitheater in Vail, Colorado, to a limited audience of 350 people. This will be the first in-person performance by Bell and Martínez since the COVID-19 shutdown, and the premiere of their new work from which the program draws its name, "Voice and the Violin." A portion of proceeds will be donated to mental and behavioral health initiatives. Register for the free livestream here. LIVE
11 pm ET: Lincoln Center & WQXR present Mostly Mozart Festival: A Little Night Music. Performances by pianist Juho Pohjonen, the Junction Trio (Stefan Jackiw, violin, Conrad Tao, piano, Jay Campbell, cello) and an excerpt from the acclaimed The Black Clown featuring bass-baritone Davóne Tines. Hosted by Helga Davis. Listen here.
Saturday, August 15
1 pm ET: Gstaad Festival presents Patricia Kopatchinskaja. From Saanen Church, violinist Patricia Kopatchinskaja and pianist Joonas Ahonen play Schoenberg's Phantasy for Violin and Piano, Op. 47, Beethoven's Violin Sonata No. 7 in C Minor, Op. 30 No. 2, Webern's Four Pieces for Violin and Piano, Op. 7, and Beethoven's Violin Sonata No. 9 in A Major, Op. 47 "Kreutzer Sonata". There will be an interview with Kopatchinskaja before the concert. Register and view here.
2 pm ET: VOCES8 Live From London presents The Academy of Ancient Music. The VOCES8 digital choral festival continues with an orchestra that uses historically informed techniques, period-specific instruments and original sources to bring music to life in committed, vibrant performances. "Glories of the Baroque" features concertos from Bach, Vivaldi, and Marcello as well as works by Purcell and Handel. Tickets $16 and view here.
2 pm ET: DG Stage presents Virtual Bayreuth Festival: Lohengrin. American director Yuval Sharon's production from the 2018 Bayreuth Festival. The New York Times praised "the outstanding Piotr Beczala" as Lohengrin, "Anja Harteros [making] her impressive Bayreuth debut" as Elsa, and Ortrud "played with dominant presence by the incomparable Waltraud Meier." The whole performance was guided with "enthralling musicality" by conductor Christian Thielemann. Tickets 4.90 Euros here and view for 48 hours.
7:30 pm ET: Nightly Met Opera Streams presents Puccini's La Bohème. Starring Kristine Opolais, Susanna Phillips, Vittorio Grigolo, Massimo Cavalletti, Patrick Carfizzi, and Oren Gradus, conducted by Stefano Ranzani. From April 5, 2014. View here until 12 pm ET, August 16.
8 pm ET: Tanglewood Online Festival presents Great Performers in Recital from Tanglewood. Hosted by Nicole Cabell. American pianist Conrad Tao shows the breadth of his musical interests in this recital at the center of which is Beethoven's Tempest Sonata. Shorter 20th- and 21st-century works include two studies by Ruth Crawford Seeger, Cuban-born composer Tania León's Ritual, David Lang's introspective wed, and Tao's own contemplative All I had forgotten or tried to. Opening the program is a piece commissioned by Tao from Brazilian composer Felipe Lara, Injust Intonations, a response to the Black Lives Matter movement. Cost of event: $12. View and purchase tickets here. LIVE
8:30 pm ET: Sun Valley Music Festival presents Brahms's Magnum Opus. Often considered Brahms' greatest chamber work, the Piano Quintet in F Minor is played here by a string quartet from the Festival Orchestra—Erin Schreiber, Shawn Weil, Shannon Farrell Williams, and Bjorn Ranheim—with Peter Henderson on piano. View here. LIVE
8:30 pm ET: Lakes Area Music Festival presents Nightmares & Dreams. Chloe Fedor leads the LAMF baroque ensemble in a program of dreamscapes. From Tartini's "Devil's Trill" to the whimsy of Telemann's Don Quixote Suite the program highlights the opulence of the High Baroque. View here. LIVE
9 pm ET: Houston Symphony presents Live from Jones Hall: Mozart & Walker. Yue Bao conducts Lyric for Strings by George Walker, the first African American to win the Pulitzer Prize for Music. Plus, Principal Oboe Jonathan Fischer performs Mozart's Oboe Quartet in F alongside members of the Houston Symphony string section. The concert also highlights members of the Symphony's horn and cello sections. Tickets $10. Register for link to view here. LIVE
Sunday, August 16
12 pm ET: Glyndebourne Open House presents Brett Dean's Hamlet. Brett Dean and Matthew Jocelyn's 2017 opera is an award-winning reimagining of Shakespeare's play. Placing his audience at the heart of the drama, immersing them in sound and even physical sensation, Dean invites us all to inhabit the mind of one of the cleverest, wittiest, most troubled heroes in literature. Neil Armfield directs the premiere cast led by Allan Clayton and Barbara Hannigan. Vladimir Jurowski conducts. View here until August 23.
1 pm ET: The Metropolitan Opera presents Roberto Alagna and Aleksandra Kurzak. In the third of a 12-part series, the tenor and soprano perform live outdoors from the Château de la Chèvre d'Or overlooking the Mediterranean Sea, in Èze, France. The program, with accompaniment by the Vienna Morphing Quintet, includes arias and duets from Puccini's Madama Butterfly, Verdi's Otello, and Donizetti's L'Elisir d'Amore. Shot with multiple cameras, the concert will be linked by satellite to New York City where it will be hosted by soprano Christine Goerke. Pay-per-view tickets are $20 and available here. The concert can be viewed for 12 days. LIVE
1 pm ET: Odessa Philharmonic Orchestra presents Weinberg's Symphony No. 21. Hobart Earle conducts Weinberg's Symphony No. 21 (Kaddish). Recorded on January 27, 2020, International Holocaust Memorial Day and the 75th anniversary of the liberation of Auschwitz. Weinberg dedicated this emotional piece of music "to the memory of the victims of the Warsaw Ghetto," including, tragically, Weinberg's own family. View here.
2 pm ET: Salzburg Festival & Medici TV present Richard Strauss's Elektra. The 2020 Salzburg Festival opened with this well-received production of Richard Strauss's 1909 opera, performed live in the Felsenreitschule. Franz Welser-Möst conducts the Vienna Philharmonic, while Lithuanian soprano Aušrine Stundyte makes her debut in the title role, with Asmik Grigorian as Chrysothemis and Tanja Ariane Baumgartner as Klytämnestra. View here.
2:30 pm ET: Tanglewood Online Festival presents Encore Performance. Hosted by Jamie Bernstein. The Boston Pops Orchestra in an archived program TBA. Register free and view here.
3 pm ET: Bang On A Can presents The Third Online BOAC Marathon. The six-hour live event will be hosted by Bang on a Can Co-Founders and Artistic Directors Michael Gordon, David Lang, and Julia Wolfe. The Marathon starts with pipa virtuoso Wu Man and ends with Ligeti's diabolical etude The Devil's Staircase performed by Jeremy Denk. Eleven world premieres have been commissioned especially for the day, as well as music and performances by Leyla McCalla, Kaki King, Annea Lockwood, Craig Taborn, Missy Mazzoli, Tyondai Braxton and many more. This is a free concert, but please consider purchasing a ticket here.
3 pm ET: Lakes Area Music Festival presents Digital Finale. Honoring LAMF artists around the globe who weren't able to attend in person this summer. Program TBD. View here. LIVE
5 pm ET: Lincoln Center & WQXR present Mostly Mozart Festival: Closing Night Broadcast. A three-and-a-half-hour extravaganza recreating Beethoven's 1808 Akademie concert in Vienna. Originally recorded on March 1, 2020 by the Cincinnati Symphony Orchestra, conducted by Louis Langrée, soloists include pianist Inon Barnatan, sopranos Dorothea Röschmann and Janai Brugger, mezzo-soprano Joyner Horn, tenors Thomas Cooley and Victor Cardamone, and bass Nicholas Brownlee. Listen here.
5 pm ET: Chamber Music Society of Lincoln Center presents Summer Evenings VI. Program: Joélle Harvey sings Handel's "Let the Bright Seraphim" from Samson, plus Mendelssohn's Andante and Allegro Brillant for Piano, Four Hands, Op. 92 and Franck's Quintet in F minor for Piano, Two Violins, Viola, and Cello. With Huw Watkins, Orion Weiss, and Wu Qian (piano), Kenneth Weiss (harpsichord), Francisco Fullana, Paul Huang, Kristin Lee, and Cho-Liang Lin (violin), Matthew Lipman and Richard O'Neill (viola), Efe Baltacigil and Sophie Shao (cello), Xavier Foley (bass), Marc Goldberg (bassoon), and Brandon Ridenour (trumpet). View here.
5 pm ET: Live From Music Mountain presents New Zealand String Quartet. Program includes works by Debussy and New Zealand composers. Music Mountain will take questions from the public for the New Zealand String Quartet in real time. View here. LIVE
6:30 pm ET: Bridgehampton Chamber Music presents Travel the World at Home. Philippe Gaubert's Three Watercolors capture the French countryside, while Victoria Clark's Goodnight Kiwi refers to an old New Zealand television signoff. Reena Esmail's Saans (Breath) for Piano Trio brims with flourishes from India, and Haydn's "Surprise" Symphony was written by a German for London audiences in 1791. With Marya Martin flute, Ani Kavafian and Erin Keefe violin, Ettore Causa viola, Clive Greensmith and Paul Watkins cello, Juho Pohjonen, Gilles Vonsattel, and Orion Weiss piano. View here until August 23.
7 pm ET: PBS presents Joshua Bell: At Home With Music. A musical soirée of intimate performances from home and a behind-the-scenes look at family, Bell's musical inspirations, and more. With salon-style performances by Bell and his wife, soprano Larisa Martínez, the recital will also feature guest artists Jeremy Denk, Peter Dugan, and Kamal Khan in music ranging from Beethoven's Spring Sonata to a West Side Story medley. View here and for two weeks.
7:30 pm ET: Nightly Met Opera Streams presents Verdi's Luisa Miller (Classic Telecast). Starring Renata Scotto, Plácido Domingo, Sherrill Milnes, Bonaldo Giaiotti, and James Morris, conducted by James Levine. From January 20, 1979. View here and for 24 hours.
8:30 pm ET: Sun Valley Music Festival presents Pops Night. One of the most exciting musical developments in recent years has been the increasing popularity of ensembles who use their classical training to seek out new musical frontiers. This pops concert features Time for Three, the 442s, the Villalobos Brothers, and more. View here. LIVE
Monday, August 17
1 pm ET: Church of Trinity Wall Street presents Comfort at One. From May 2017: Members of the Choir of Trinity Wall Street—Molly Netter, Luthien Brackett, Andrew Fuchs, and Jonathan Woody—join New York Baroque Incorporated to perform works by Bach and Telemann, plus a special arrangement of "Stairway to Heaven" by Julian Wachner. View here.
7:30 pm ET: Met Opera Streams presents Puccini's Tosca. Starring Patricia Racette, Roberto Alagna, and George Gagnidze, conducted by Riccardo Frizza. From November 9, 2013. View here and for 24 hours.
8 pm ET: Tanglewood Online Festival presents Tanglewood Music Center Orchestra Encore Performances. Record during the 2019 season, Andris Nelsons conducts the Tanglewood Music Center Orchestra in Act III of Wagner's Die Walküre with Christine Goerke singing Brünnhilde. Register free and view here.
Artists and Organizations Offering Free Content
The following are all accessible during the coronavirus pandemic:
Academy of Ancient Music
The most listened-to period instrument ensemble, directed by Richard Egarr, has made a number of streams available on its website. Guest artists include Louise Alder, soprano, Nicola Benedetti, violin, Mary Bevan, soprano, David Blackadder, trumpet, Iestyn Davies, countertenor, Tim Mead, countertenor, Christopher Purvis, bass, and Tenebrae, directed by Nigel Short. Explore here.
American Composer's Orchestra
Volume 2 of Connecting ACO Community (June 7 - July 19, 2020) commissioned six short works for solo instrument or voice. Each composer was offered $500 to write the work, and each performer was offered $500 to perform the work, with the rights to stream for six months. Recorded sessions are available here.
American Opera Project
American Opera Project presents AOPTV: Opera Comes Home, three world premiere English-language productions. As One is a chamber opera by composer Laura Kaminsky, librettist Mark Campbell and librettist/filmmaker Kimberly Reed in which two voices trace a transgender protagonist from her youth in a small town to Norway. Three Way, with music by Robert Paterson and libretto by David Cote, is an opera on the present and future of sex and love comprised. Harriet Tubman, with music and libretto by Nkeiru Okoye, tells how a young girl born in slavery becomes Harriet Tubman, the legendary Underground Railroad conductor. View here.
American Symphony Orchestra
American Symphony Orchestra presents ASO Online. Each Wednesday, for as long as live performances are not possible, the ASO will release a recording from its archives. Content will alternate weekly between live video recordings of SummerScape operas and audio recordings from previous ASO concerts. Ethel Smyth's The Wreckers, Richard Strauss's Die Liebe aus Danae, and Korngold's Das Wunder der Heliane, all conducted by Leon Botstein, are highly recommended and available now. **
Apollo's Fire: Music for the Soul
The Cleveland-based baroque orchestra founded by Artistic Director Jeannette Sorrell is offering a series of video streams entitled "Music for the Soul." New episodes are posted here.
Australian Chamber Orchestra
ACO HomeCasts is an innovative digital content season curated by Artistic Director Richard Tognetti, and with an emphasis on content that reflects the ACO's artistry, dynamism, and sense of adventure. Musicians have been equipped with a mini in-home studio and training, enabling them to record, produce, and broadcast content directly from their homes. This includes full-length ACO concerts broadcast as Facebook Watch Parties hosted by an ACO musician, intimate solo performances filmed live from musicians' homes, and "Ask-Me-Anything" Instagram interviews. Each week's schedule is announced Monday mornings here.
Baltimore Symphony Orchestra
BSO musicians are putting live-streamed concerts on the orchestra's Facebook page on Wednesday and Sunday nights "for the near future."
Bard SummerScape & Fisher Center
Archival works highlight Bard's wealth and breadth of programming, including performances from its SummerScape Opera and BMF archives. Recent include Bard SummerScape's 2011 production of Strauss's rarely performed Die Liebe der Danae and last year's Daniel Fish directed staging of Michael Gordon's Acquanetta. More details here.
Budapest Festival Orchestra Quarantine Soirées
Hungarian conductor Ivan Fischer has created a new concert series in response to the worldwide musical shutdown. The Quarantine Soirées are LIVE and free to view online. Visit here for details of upcoming concerts.
Carnegie Hall
Live with Carnegie Hall features live performances, storytelling, and conversations that offer deeper insights and behind-the-scenes personal perspectives. In addition to live conversation and/performance, Live with Carnegie Hall programming will integrate historical or recent audio/video content drawn from concerts, master classes, and recordings. In most of the programs, artists will engage with viewers in real time via social media. A schedule will be found on carnegiehall.org/live.
Classical Movements Vox Virtual
An online a cappella festival from August 22-29 features nine professional vocal ensembles from around the world in daily livestreamed concerts, interviews and workshops. He lineup includes Cantus (USA), Insingizi (Zimbabwe), Olga Vocal Ensemble (Iceland and Netherlands), Nairyan Vocal Ensemble (Armenia), The Swingles (United Kingdom), Les Itinérantes (France), Accent (International), Ensemble Rustavi (Georgia) and Anúna (Ireland). Over the course of the week, ensembles will livestream five free concerts, each featuring two ensembles, and one finale concert featuring all nine. More details here.
The Cleveland Orchestra
The Cleveland Orchestra is offering archival videos, daily Mindful Music Moments videos, and videos from musicians performing from home. For information and to view visit here.
Cliburn at Home
Cliburn Watch Party relives some of the best moments of the Van Cliburn International Piano Competition, Cliburn Kids explores rhythm, storytelling, dance, and listening games in short entertaining, and educational journeys. Cliburn Amateur Spotlight are performance videos submitted by the 72 who were accepted as competitors for the 2020 Cliburn International Amateur Piano Competition (rescheduled to 2022). View here.
Daniel Hope
In Hope@Home on Tour, British violinist Daniel Hope took his livestreamed TV series out of his Berlin living room and on the road. The 27 half-hour episodes of live musical performance and conversation in English, all professionally produced for the German/French ARTE TV network, were filmed at a succession of visually compelling locations, many of which are not open to the public. All episodes have now been archived until October 31 in the ARTE Media Library here.
Detroit Symphony Orchestra
The Detroit Symphony Orchestra has made its webcast archive available for free. The collection features 200+ works going back three years, and highlights include Leonard Slatkin conducting John Luther Adams's climate change-inspired Become Ocean from 2019, several world premieres, and a host of bite-sized encores. Explore here.
Deutsche Grammophon Yellow Lounge
The German classical music giant is streaming Yellow Lounge broadcasts from its archives. Recent additions include clarinetist Andreas Ottensamer, pianists Alice Sara Ott and Chihiro Yamanaka, and cellist Mischa Maisky. Performances are broadcast in rotation, one video at a time, adding a new performance every few days. DG communicates the start of each new performance by newsletter at the start of each week. To keep updated sign up here.
Finnish National Opera
Finnish National Opera presents Stage24, a series of streamed archived performances on its website, which are then available for the next six months. Interesting recent content includes a staged version of Sibelius's Kullervo, Stravinsky's The Rake's Progress, Caspar Holten's staging of Wagner's Der Fliegende Holländer with Camilla Nylund and Christoff Loy's Tosca. An excellent company and some really interesting and original work worth investigating ** Explore here.
Handel and Haydn Society
Boston's Handel and Haydn Society has created the H+H Listening Room where you can hear and watch H+H performances including Mozart's Requiem, Handel's Messiah, and Purcell's Dido and Aeneas filmed at New York's Met Museum. There are also more than a dozen videos of musicians performing from their homes, a special video of principal flutist Emi Ferguson teaching people how to make their own baroque flute, and a new podcast called "Tuning In". In the first episode Principal Cellist Guy Fishman interviews Artistic Director Harry Christophers about Bach's St. Matthew Passion. Explore here.
Duo Ingolfsson-Stoupel
Violinist Judith Ingolfsson and pianist Vladimir Stoupel are seasoned soloists who united with the goal of exploring new paths and directions in the intimate atmosphere of the violin-piano recital winning acclaim for their performances across the globe. In response to the COVID-19 pandemic, they are presenting music that is close to their hearts every Friday and Tuesday at 1 pm EST on YouTube. LIVE
International Keyboard Institute & Festival
IKIF 2020 has made the 15 three-hour evenings that were streamed in 2015 available for free. Each video contains welcoming remarks, concert notes by David Dubal, pre-concert commentary, plus the concert and an intermission feature. Among the 27 performing artists are Jerome Rose, Marc-André Hamelin, Alessio Bax, Jeffrey Swann, Alon Goldstein, Arnaldo Cohen, and Alexander Kobrin. Explore here.
Kennedy Center
The Kennedy Center is offering a free, live digital performance initiative, Couch Concerts, to help inspire, uplift, heal, and bring the performing arts into homes across the country and around the world during these difficult times. Couch Concerts stream direct from artists' homes on the Kennedy Center website. Audiences can discover a wide range of other at-home programming through the Kennedy Center at Home webpage.
La Scala/RAI
Italy's RAI presents five productions from La Scala Milan including the world premiere of Kurtág's Fin de Partie, Daniel Barenboim conducting Götterdämmerung, Lisette Oropesa in Verdi's I Masnadieri, Montedervi's Orfeo conducted by Rinaldo Alessandrini, and Les Vêpres Siciliennes conducted by Daniele Gatti. A wide range of concerts are also available. Click here to to register, view and for further details.
Lincoln Center
From the archives of Lincoln Center's resident organizations comes a trove of video, including rarely seen footage from decades of Live from Lincoln Center, more recent performances from across campus, and live streams from wherever performances are still happening. In addition, Lincoln Center Pop-Up Classroom broadcasts on Facebook Live every weekday at 10 am ET and is led by some of the world's best artists and educators. Finally, #ConcertsForKids teams up with top artists to bring world-class performances and diverse musical perspectives from their homes to yours. Explore upcoming calendar here.
Los Angeles Chamber Orchestra
Los Angeles Chamber Orchestra presents free LACO AT HOME streaming and on demand performances, including a full showing of the orchestra's critically acclaimed performance last fall featuring the West Coast premiere of Dark with Excessive Bright for double bass and strings by LACO Artist-in-Residence Missy Mazzoli. View streaming here and on demand here.
Los Angeles Master Chorale
Videos recorded as part of the "Offstage with the Los Angeles Master Chorale" series from April 24 to June 19 included interviews conducted by Artistic Director Grant Gershon and Associate Conductor Jenny Wong with notable performers—including special guests Reena Esmail, Morten Lauridsen, Anna Schubert, Peter Sellars, Derrick Spiva—as well as Master Chorale singers. Available on demand here.
Mark Morris Dance Group
The Brussels Years, 1988-1991, is a series of on-demand archival collections that rediscover dances from the earlier years of the MMDG. The Brussels Years includes three dances Morris choreographed when he was Director of Dance at the Théâtre Royal de la Monnaie in Brussels, the national opera house of Belgium, plus introductions of each work by Morris himself. The first dance, Pas de Poisson (1990), choreographed for three dancers to music by Erik Satie, is collection from its BAM premiere. Love Song Waltzes (1989) is set to Brahms's song cycle of the same title and recorded at its Brussels premiere. The excerpt of Wonderland (1989) is from its premiere also at the Theatre Varia in Brussels. Performed only twice in the company's history, Wonderland is a danse noir set to music by Schoenberg. Mikhail Baryshnikov performs in both Pas de Poisson and Wonderland. Explore here.
Metropolitan Opera Free Student Streams
Students and teachers worldwide can draw from the Met's online library of operas and curricular materials plus new conversations with Met artists and educators. Resource materials will be made available weekly via the Met website starting on Mondays at 10 am ET, including extensive background information; activities to help students engage before, during, and after the performance stream; illustrated synopses; coloring pages; and audio clips. On Wednesdays at 5 pm ET, each week's performance will be made available for streaming on the Met website, where it will remain for 48 hours. An hour before each performance stream, students from around the world will have the opportunity to interact directly with a singer or member of the creative team on Zoom. More information here.
Minnesota Orchestra
Minnesota Orchestra at Home shares video, audio, and educational materials through the categories of Watch, Listen and Learn, including videos from the orchestra's archives and newly created "mini-concerts" directly from the homes of Orchestra musicians. Explore and view here.
National Sawdust
National Sawdust has launched Live@NationalSawdust, a free digital platform offering concerts from the past five seasons and professional development programs from Renée Fleming, Meredith Monk and others, and including fundraising efforts for National Sawdust and the artists involved. Initial releases will focus on the very first concert in the venue from October 2015, including performances by Philip Glass, Foday Musa Suso, Tanya Tagaq, Chris Thile, Nico Muhly, Nadia Sirota, Jeffrey Zeigler, Eve Gigliotti, Paola Prestini, Nels Cline, Glenn Kotche, Theo Bleckmann, ACME and more.
New World Symphony
The New World Symphony presents a web-based series called NWS Archive+. Michael Tilson Thomas moderates discussions with NWS Fellows, alumni, guest artists, and visiting faculty about archived recordings. Performances will be available here. NWS Fellows also play live, informal chamber music concerts from their homes in Miami Beach and broadcast via Facebook Live. In addition, the NWS online archive contains master classes, tutorials and town halls, which can be found here. Finally, for the past 10 years, the Fellows have performed one-hour concerts for local school children. These concerts and preparatory material will be available free to students and parents. NWS Educational concerts can be found here.
Opera Australia
OA | TV: Opera Australia on Demand is the Sydney-based company's new digital space. Alongside the world's largest collection of Dame Joan Sutherland on video, OA will offer exclusive content from the OA back catalogue, productions from Handa Opera on Sydney Harbour, and a new series of chat show-style interviews conducted by AD Lyddon Terracini. The first posted full show is Sutherland in The Merry Widow, and the fileted aria's in the section labelled "The Best of Dame Joan Sutherland" are even better. ** View here.
Opéra National de Paris
The Palais Garnier and Bastille Opera are making their digital stage, "The 3e Scène," free. The platform is a pure place of artistic adventure and exploration, giving free rein to photographers, filmmakers, writers, illustrators, visual artists, composers, and choreographers to create original works. Visit here. Some of Opéra National de Paris's productions are accessible on the company's Facebook Page. In addition, Octave, the Paris Opera's online magazine, is posting articles, videos, and interviews here.
Opera North
One of Britain's most respected smaller opera companies, Opera North has put its acclaimed semi-staged concerts of Wagner's epic Ring Cycle online. "Beg, borrow, or be like Wotan and steal a ticket for this show," said the UK's Times of Das Rheingold. "You'd be lucky to hear as good at Bayreuth," said The Telegraph of Die Walküre. Richard Farnes proves a seriously impressive Wagner conductor. Watch here.
Opera Philadelphia Digital Festival O
Opera Philadelphia premiered an online digital festival of new and classic works with four of the operas are available on demand. The Pedro Almodóvar-inspired staging of Rossini's The Barber of Seville can be watched through June 29, while Daniel Bernard Roumain's We Shall Not Be Moved, Lembit Beecher's Sky On Swings (starring Frederica von Stade and Marietta Simpson), and Missy Mazzoli's award-winning Breaking the Waves are available through August 31. Explore here.
Opera Saratoga: Connect Daily
In place of its planned 2020 Summer Festival, June, July and August will see Opera Saratoga feature performances by Festival Artists, premiering every morning at 9 am ET. Each month is dedicated to a different theme with July featuring Beethoven art song including many of his settings of folk melodies from around the world and scenes Fidelio. August will feature songs and ensembles from musicals by Stephen Sondheim, who celebrated his 90th birthday this year. View here and on demand.
OperaVision
OperaVision offers livestreams of operas available for free and online for six months. Previous offerings include Barrie Kosky's visually spectacular Moses und Aron, David McVicar's superb Die Entführung aus dem Serail from Glyndebourne, and Deborah Warner's thoughtful Death in Venice for English National Opera. View upcoming and past content here. **
The Philadelphia Orchestra
Music Director Yannick Nézet-Séguin and The Philadelphia Orchestra are offering new ways to engage with the music and musicians of the Orchestra. Through WATCH, LISTEN, LEARN the Virtual Philadelphia Orchestra will fulfill its ongoing commitment to bring music, in video and audio forms, as well as interactive education and enrichment, to audiences. Content is available here.
Seattle Symphony
Seattle Symphony is rebroadcasting concerts on Thursday and Saturday evenings. In addition, Morning Notes on YouTube or Facebook features solo performances by individual musicians.
Orli Shaham Bach Yard Playdates
Pianist Orli Shaham brings her acclaimed interactive concert series for kids to the internet. Bach Yard Playdates introduces musical concepts, instruments, and the experience of concert-going to a global audience of children and their families. A number of 10-minute episodes are already available for on-demand streaming. Programs and performances range from Bach's Two-Part Invention to Steve Reich's Clapping Music. Explore here.
The Sixteen
The Sixteen, with founder Harry Christophers, has launched Quarantine with The Sixteen, a regular schedule of digital content. The Sixteen Virtual Choir's performance of Sheppard's Libera nos involved each part being recorded at each singer' home. Other features include: Choral Chihuahua, a podcast by The Sixteen and I Fagiolini; Stay at Home Choir performing Sir James MacMillan's O Radiant Dawn; Archive performances, including Sir James MacMillan's Stabat Mater performed in the Sistine Chapel and Bach's St Matthew Passion with Streetwise Opera; Recipes for isolation; Video diaries providing insight into daily lives during lockdown; Weekly playlists. Explore here.
Trinity Wall Street
New York's Trinity Church Wall Street introduces daily weekday "Comfort at One" (1 pm ET) streaming performances on Facebook with full videos posted here. Tune in for encore performances of favorite Trinity concerts, professionally filmed in HD, along with current at-home performances from Trinity's extended artistic family.
Tulsa Opera
Tulsa Opera has launched its Staying Alive web series, which includes virtual performances of opera, popular music, and musical theater, directly from guest artists' homes. Each week, the series features artists from around the world, including artists that have been recently heard on the Tulsa Opera stage or would have been heard in the company's new production of Tobias Picker's Emmeline, cancelled due to the pandemic. New content appears every Monday, Wednesday, and Friday at 2 pm CT. Explore here.
Voices of Ascension
New York choir Voices of Ascension, which celebrates its 30th anniversary next season, is posting a daily offering of choral beauty on its website. Music is chosen by staff, members of the chorus and orchestra, and listeners. View here.
Warsaw Philharmonic
The Warsaw Philharmonic has made a selection of video recordings available on its YouTube channel. Recent offerings include Saint-Saëns's Organ Symphony and Arvo Pärt's Swansong conducted by Artistic Director Andrzej Boreyko, as well as rarities by Polish composers like Grazyna Bacewicz. It's an excellent orchestra very much in the Eastern European tradition and concerts have been master edited for posting online.
Paid Digital Arts Services
Berlin Philharmonic Digital Concert Hall
The BPO Digital Concert Hall contains over 600 orchestra concerts covering more than ten years, including 15 concerts with the orchestra's new Chief Conductor Kirill Petrenko, interviews, backstage footage.
Medici TV
Thousands of classical music videos are available by subscription, as well as hundreds of events that are broadcast live for free each year, available for 90 days. Subscriptions cost $83.85 per year. www.medici.tv
Archived Recent Performances
The following broadcast events have occurred since the start of the COVID-19 crisis and are still available for viewing:
March 12
The Philadelphia Orchestra and Music Director Yannick Nézet-Séguin performed BeethovenNOW: Symphonies 5 & 6 as well as Iman Habibi's Jeder Baum Spricht to an empty Verizon Hall for live broadcast. An outstanding concert captured in excellent visuals and sound. www.philorch.org/live
Miller Theater's Bach Collection was performed live for a virtual audience. The program included Jesu, Joy of Man's Desiring (arr. Hess), Concerto for Violin and Oboe in C minor, BWV 1060 (arr. Fischer), Chorale Prelude Ich ruf zu dir, Herr Jesu Christ, BWV 639 (arr. Busoni), and Cantata Ich habe genug, BWV 82, with Kady Evanyshyn, mezzo-soprano, Rebecca Fischer, violin, Alecia Lawyer, oboe, Simone Dinnerstein, piano, Baroklyn. View here.
March 14

Canadian pianist Garrick Ohlsson played an impressive selection of works by Beethoven, Prokofiev (the Sixth Sonata), and Chopin to an empty house at New York's 92nd Street Y. View here.
March 16
In front of an empty auditorium (very visible thanks to excellent camerawork) Melbourne Symphony Orchestra was conducted by Forth Worth Symphony Music Director Miguel Harth Bedoya in dynamic performances of Bloch's Schelomo with soloist Timo-Veikko Valve, and Rimsky-Korsakov's Scheherazade. Available here.
March 26

92nd St. Y presents Jonathan Biss playing Beethoven's last three piano sonatas. Written, as Beethoven said, "in a single breath," these pieces represent the apotheosis of his piano writing, showing his mastery of the variation form (in Op. 109), his expertise in the forms of the musical past (the fugue, in Op. 110), and an ability to be cutting-edge (considering Op. 111 as a whole, but especially the famous 'boogie woogie' moments in the second movement). Available here.
April 10
Handel's Messiah with The Tabernacle Choir and Orchestra at Temple Square and soloists Amanda Woodbury, Tamara Mumford, Tyler Nelson, and Tyler Simpson. Recorded in 2018 but archived for a rainy day such as this. Available here.
April 10
Bach's St. John Passion, performed by Bach Collegium Japan conducted by Masaaki Suzuki from the Cologne Philharmonic. View here.
April 14
92nd St Y presents Marc-André Hamelin who streamed a characteristically elegant program from his home, with the timely inclusion of Liszt's Bénédiction de Dieu dans la solitude. The repertoire also included C. P. E. Bach, Enescu, Fauré, Scriabin, and six selections from Debussy's Preludes, Book II. View here.
May 8
The Berliner Philharmoniker's European Concert. In order to comply with social distancing rules and hygiene requirements Kirill Petrenko conducts the orchestra in chamber music formation from the empty Philharmonie Berlin. Federal President Steinmeier to deliver opening address. Program: Pärt's Fratres, Ligeti's Ramifications, Barber's Adagio for Strings, Mahler's Symphony No. 4 (arrangement for chamber ensemble by Erwin Stein) with Christiane Karg, soprano. Subscribe or trial for free and view in the Digital Concert Hall.
June 28
San Francisco Symphony Orchestra presented MTT25: An Online Tribute for Michael Tilson Thomas. Hosted by famed vocalists Audra McDonald and Susan Graham, the event featured contributions and tributes by musicians of the San Francisco Symphony and Chorus, an array of distinguished guest artists, and many surprises. View here.
June 30
Live At Carnegie Hall presented Russian pianist Daniil Trifonov discussing his career with fellow pianists Emanuel Ax and Sergei Babayan and the venue's Executive and Artistic Director Sir Clive Gillinson. Interspersed with excerpts from Trifonov's performances, one newly recorded at home and others previously captured at Carnegie Hall. On demand here.
**Highly recommended
---

WHO'S BLOGGING

Interviews with musicians who have successfully created their own opportunities.
PROFESSIONAL
GROWTH
FIND:
»MORE

NETWORK
FIND:
Updates to artist manager rosters
»MORE
RENT A PHOTO
Search Musical America's archive of photos from 1900-1992.