---
Opera Australia's New Ring WILL Happen in 2020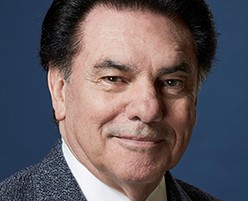 Opera Australia's Ring cycle, planned for November and December in Brisbane, will proceed on schedule, according to Artistic Director Lyndon Terracini. "I am very confident," he said by phone last week. "I just wrote a letter Thursday [June 18th] to all of our singers, technical people, and everyone in the company saying that I'm absolutely determined that the Ring and Aida--which we're doing in rep with the Ring--will go ahead … without any compromises in terms of the orchestra or what we're doing with the production." If they do pull it off, this will be the only Ring performed anywhere during 2020, and the most ambitious project left standing in the classical music world.
Terracini has been negotiating with the national government as well as the state government of Queensland. He pointed out Australia's health situation: "We haven't been as affected by COVID-19 as the U.S or Europe," he said. He is adamant that a "socially distanced" audience would not be cost effective but is willing to make arrangements to take pre-performance temperatures, require masks, and make hand sanitizers available. He cited a production of Phantom of the Opera that has been running in South Korea since December, without audience compromises other than temperature checks and masks (the cast is restricted, however, to a sort of "social bubble"). He also pointed out that Australian Rugby League football—"a very high contact game, with tackling, sweat, and blood spilled"—has been resumed before crowds of more than 10,000 (about one quarter of stadium capacity) and expects to have 40,000 in the stands by August.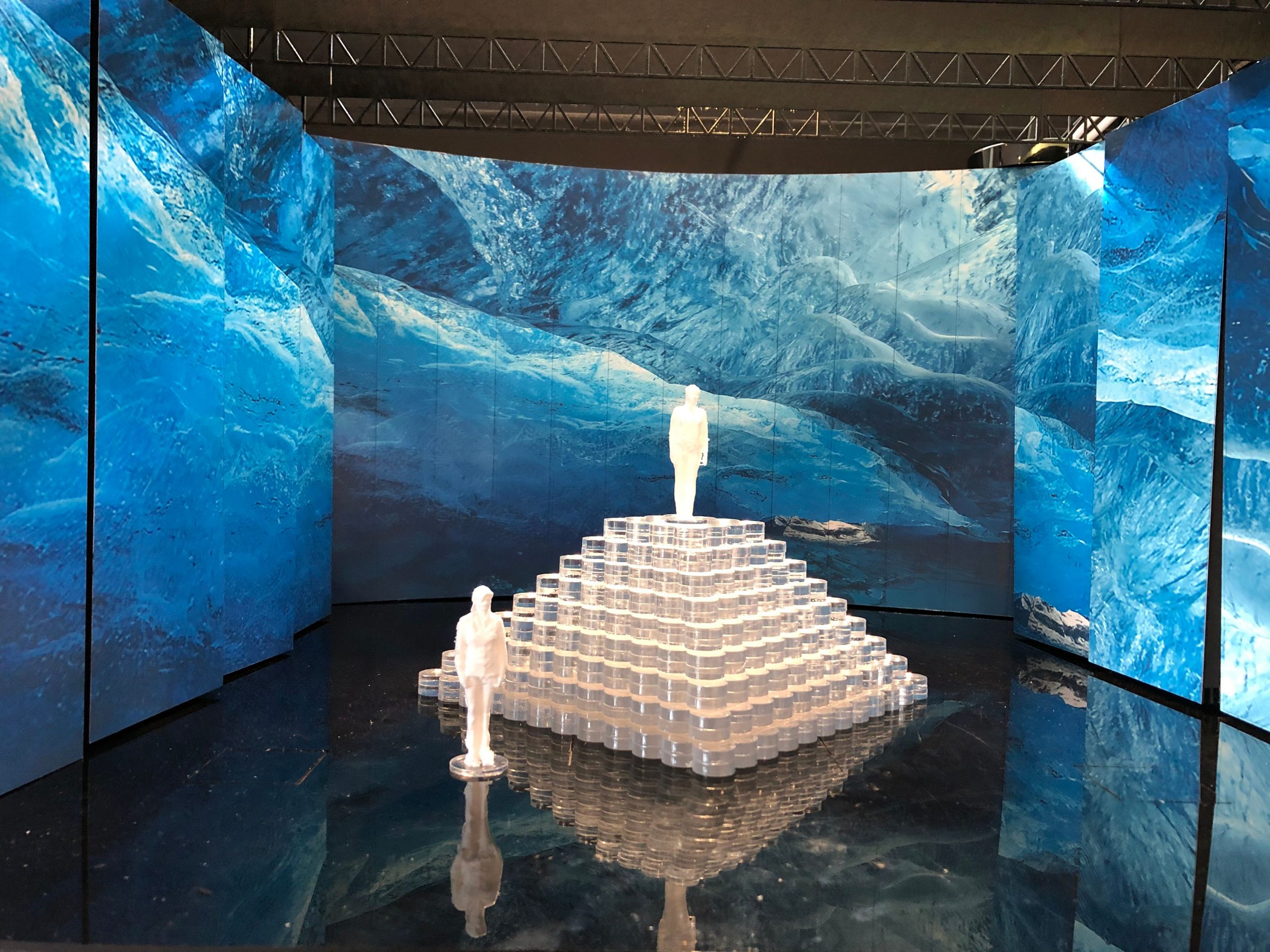 Model for Opera Australia Ring for a scene from Götterdämmerung
Furthermore, Qantas is flying domestically with full planes, which means adjacent seats. "To say that [people] can sit by each other on the plane and not in the theater would be silly beyond belief. So, I don't think it'll be an issue for us to have 2000 people in the theater each night," he said.
He admitted, however that "it might be difficult for people to come from the U.S. or Europe without self-isolating in a hotel for two weeks." Australia's pandemic approach has focused on keeping the borders closed. Right now, international visitors are prohibited with few exceptions, but a company spokesman confirmed that they anticipate some relaxation, especially for travelers from New Zealand.
Terracini's proposal is to keep the singers isolated when they aren't on stage, like the Korean Phantom, but not to mask them or otherwise change the way they perform and interact. He expects to deploy a full Wagner orchestra (built mostly from the Queensland Symphony), but is willing, if required, to spread out brass and wind players in a separate room and "put that sound straight into the pit; the technology is so good now that you literally can't tell the difference."
Much is at stake. Opera Australia, which normally has seasons in Melbourne, Sydney, and Brisbane, has been shuttered since the pandemic began and has lost the equivalent of U.S. $68mn just in ticket revenue. Most staff and musicians have been "stood down," but are able to collect much of their former salaries through Australia's liberal Covid-19 unemployment programs, which will soon run out. "We need to be up and running by the end of the year; we can't subsidize people without any income," said Terracini.
Press releases have highlighted the high-tech nature of the production, which relies on 24 Kinetic LED panels, approximately 23 feet by eight feet, that can be moved around, rotated, or linked together. From photos, it appears that the projections and lighting create the core of the scenic design, with only modest sets pieces. When asked about the most significant elements of this Ring, Terracini points to director Chen Shi-Zheng, the first Chinese person to undertake a Ring, who brings a uniquely Asian point of view to the opera. The Nibelungen, for instance, are immigrants.
"I think it's extremely important because of the changing ethnic demographics in the Western world. Australia is part of Asia, and the population is becoming more Asian than ever…. And the Ring couldn't be more contemporary in terms of what's going on in China now: this relentless pursuit of gold. I think the production will be provocative, but perfectly in line with the philosophy of viewing the Ring through Asian eyes."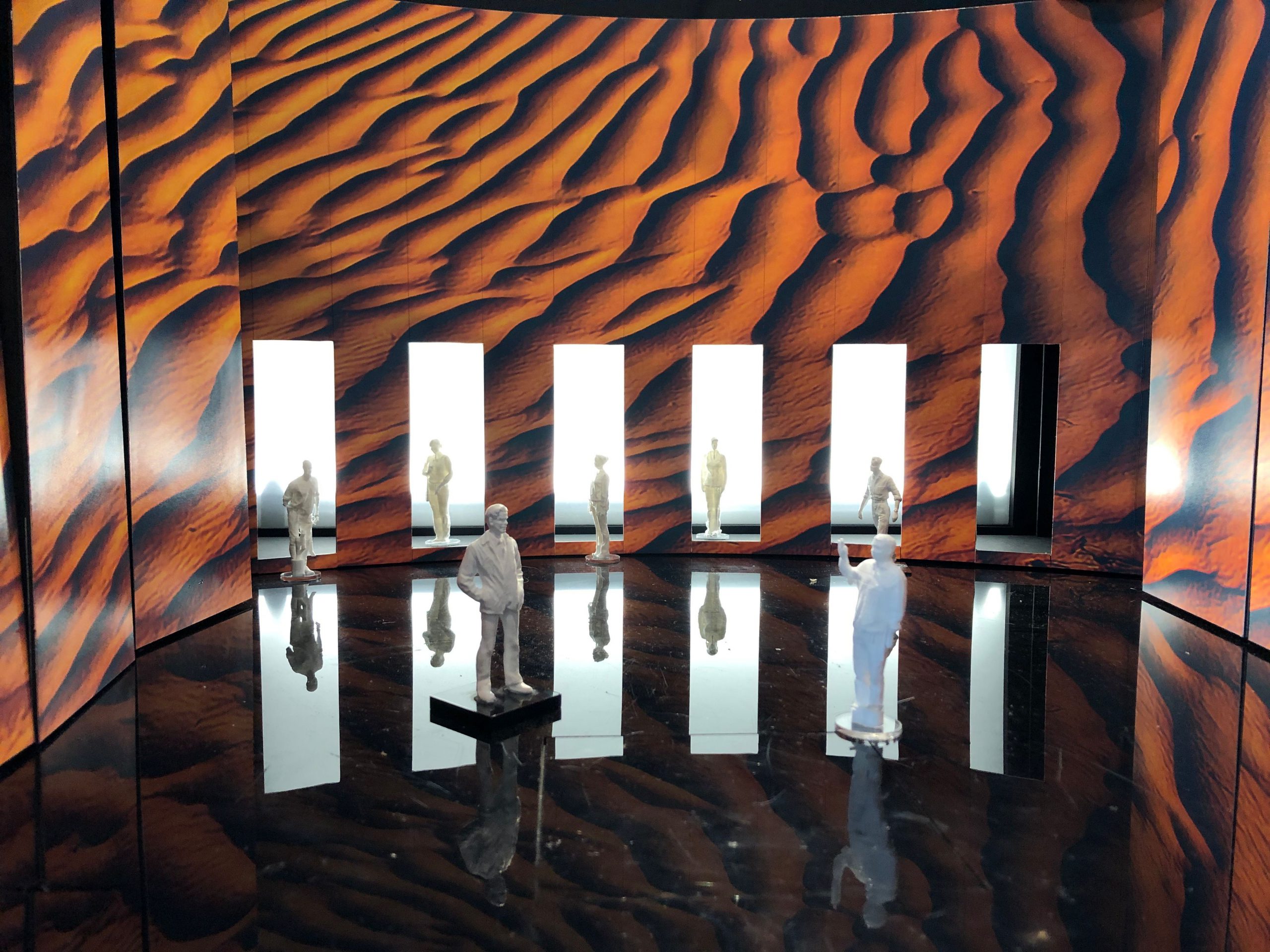 Model for Opera Australia Ring shows the sandstorm in Walküre.
Philippe Auguin is slated to conduct. Fast-rising bass-baritone Vitalij Kowaljow will portray Wotan. Allison Oakes is to sing Brünnhilde, her full-cycle role debut (she has sung the Die Walküre and Siegfried role in concert in Berlin.) Stefan Vinke, now a very busy heldentenor, is to sing Siegfried. Warwick Fyfe, an Australian whose career was jump-started when he stepped in as Alberich in the 2013 Melbourne Ring, will again take that role. Rosario La Spina is to sing Siegmund, with Anna-Louise Cole as Sieglinde.
Terracini indicated that there could be problems because of likely quarantine requirements, which could add an extra couple of weeks before singers can begin to rehearse, and after they return home. "We have extremely high-level replacements in case we're not able to get some of those people here," he added.
Terracini's determination is striking. He sometimes comes across as Gypsy's Mama Rose on testosterone, a quality that has worked in his favor in the past. The run-up to the 2013 Melbourne Ring, his and the company's first (the Adelaide Ring, which debuted in 2004, was produced by State Opera South Australia), seemed to presage a full-on operatic disaster. Houston Grand Opera, which had agreed to co-produce it, dropped out after work began, leaving a hole in the budget. The original Wotan resigned, as did both the Siegfried and the Alberich. Then the conductor, Richard Mills, deserted at the eleventh hour. Terracini brought in worthy replacements, including Pietari Inkinen, who was signed on to conduct the new Ring production at Bayreuth this summer. It became a major success.
Terracini: "As far as I am concerned, we are going to do it."
The three cycles are scheduled to begin November 10, at the Queensland Performing Arts Center.
Top photo: Artistic Director Lyndon Terracini
Ring photos courtesy Opera Australia
---

WHO'S BLOGGING

Interviews with musicians who have successfully created their own opportunities.
PROFESSIONAL
GROWTH
FIND:
»MORE

NETWORK
FIND:
Updates to artist manager rosters
»MORE
RENT A PHOTO
Search Musical America's archive of photos from 1900-1992.