---
All material found in the Press Releases section is provided by parties entirely independent of Musical America, which is not responsible for content.
Terra Han introduces East Asian Royal women's identity through her own family traditions of Han clan of Cheongju
Terra Han plays gayageum in the Carnegie Hall
Terra Han carries on the legacy of her family traditions through her Great-grandaunt Queen So-hye, as well as her own music

Grand Queen Dowager insu of Cheongju Han, the first female writer in Korea, wrote Naehun

Naehun, 15C Confucious morality guidebook for women, included of Chinese classical books Minxing Baojian, Lienu Zhua

Cheongju Han is a Korean royal clan produced 16 queens, the largest numbers of royal consort and married Emperors of China's Ming dynasty
Naehun is a Confucious morality book for royal women in South Korea 1495 written by Queen So-hye.
This September, Terra Han(38), well-known for a musical genius of South Korea, releases a new publication 'Naehun' English edition which is the first old classical book written by woman author Queen Insu Choseon dynasty 1495. It is the first time that Naehun is published in English and Korean translation in the United States.
Naehun is a guidebook for royal women written by Queen So-hye, grand queen dowager Insu in another name in the early Choseon dynasty. Compiled to teach the polite manners of a woman, Nae-hoon is the first female education book in Korea. The original text was written in Chinese characters, and it was translated into Hangul, Korean alphabet again. The composition of 3 volumes, 7 chapters, and each chapter conveyed episodes of outstanding women from various scriptures and conduct in China, such chinese classical famous old books as Mingxin baojian, Lienu Zhua.
Queen So-Hye was a queen of Deokjong of the Choseon dynasty (1392-1897) and became Grand queen dowager of King Seong-jong (1469-1494). Queen Sohye is a member of Cheongju Han family, the sixth daughter of Han Hwak, who served as a politician, diplomat, especially served as Ueijeong which was equivalent to vice prime minister. Cheongju Han is a Samhangapjok family considered one of the most royal clans of Korea. The clan produced the largest number of 16 queens in the long history of Korean peninsula since B.C. 1120. Not only that, but also the family produced 2 Queens of the Ming dynasty of 15 century China such as married to Yongle Emperor (Zhu Di, 1360 – 1424), Xuande Emperor (Zhu Zhanji, 1399~1435).
Queen So-hye, who was a devout Confucian intellect in her lifetime and was a Buddhist, was also deeply versed in Buddhist scripture, and also described a master in three languages: Sanskrit, Chinese, and Korean. She was the first female writer in Korea who left Naehun, the royal women's normative book.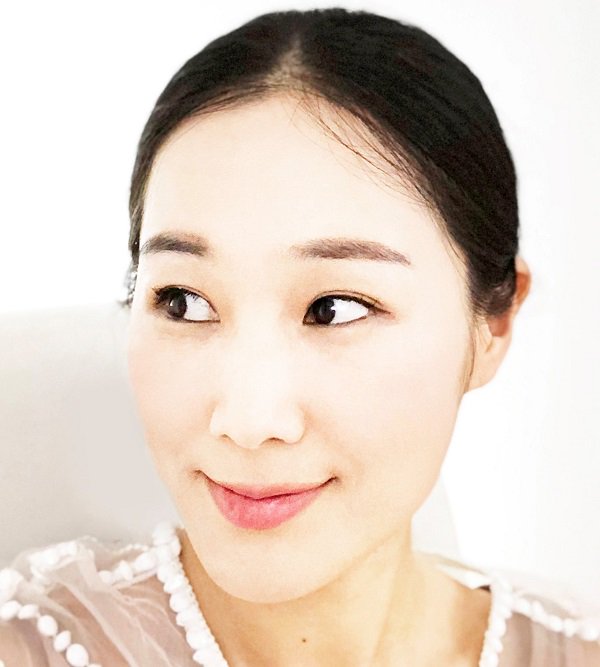 Terra Han, South Korean gayageum virtuoso. Member of Cheongju Han family 32th generation.
Terra Han (38), who translates Naehun of English and Korean edition, is a member of Cheongju Han in the 32th generation of the family, as well as, the author of Queen So-hye is her great-grandaunt in the 14th generation of Cheongju Han. Ms. Han has studied Korean royalty's music genuinely and is the 1st gayageum virtuoso who recorded the Korean royalty's music called Jeongak, as the first gayageum solo album. Her 6th album March of Thousand Years' was entered in the 60th Grammy Awards 2017.
Ms. Han introduces East Asian Royal women's identity, music and culture through her own family traditions of the Han clan of Cheongju as well as her own music. She studied on the genealogy of Cheongju Han and traced great grandaunt Queen So-hye with her grandfather Changwoo Han, this English edition of Naehun is considered an important feed for women's studies, as well as East Asian's gender, identity, culture and traditions based in the Confucius and Buddhism philosophy through past, present and future.
Ms. Han originally started music and wished to become a pianist from the age of 4, however at the age of 6, she entered the Korean traditional performing arts, and was praised as a music prodigy in fame in South Korea. She is a rare artist trained in pan-East Asian authentic traditional music and performing arts such as Chinese guzheng, guqin, Japanese koto, shamisen, Indian sitar.
Ms. Han was the first gayageum performer to be selected as Rockefeller fellows in 2010. After that, Ms. Han debuted the youngest solo recital in Carnegie Hall in New York. She released 10 solo albums and was admitted a voting member of the Grammy Awards, recording academy as few East Asian traditional musicians.
Naehun written by Queen So-hye another name Queen mother Insu, 14th generation of Cheongju Han clan and King Seongjong's mother Choseon dynasty. (Photo, Google Arts and Culture. Original book in the National Hangule Museum of Seoul)

WHO'S BLOGGING


RENT A PHOTO
Search Musical America's archive of photos from 1900-1992.