---
MA's Free Guide to Free Streams, 5/6-5/12
We will be updating this list weekly. Please note that all times are given in U.S. Eastern Time (ET). To calculate in other time zones or counties, British Summer Time (BST) is currently five hours ahead of ET and Central European Time (CET) is currently six hours ahead. U.S. Central Daylight Time (CDT) is currently one hour behind ET, while Pacific Time (PT) is currently three hours behind. Contact editor@musicalamerica.com.
Wednesday, May 6
4 am ET: Deutsche Oper Berlin presents Offenbach's Orpheus in der Unterwelt (in German). Conductor: Jesus Lopez Cobos, director: Götz Friedrich, with Julia Migenes Johnson, Astrid Varnay, Janis Martin, Anabelle Bernard, Mona Seefried; Donald Grobe, Hans Beirer, George Shirley, Peter Maus, Helmut Lohner, Chorus and Orchestra and Ballet of the Deutsche Oper Berlin. Live recording from the Deutsche Oper Berlin in 1984. View here until May 9.
6 am ET: Staatsoper unter den Linden presents Purcell's King Arthur. Conductor: René Jacobs, director: Sven-Eric Bechtolf, Julian Crouch, with Annett Fritsch, Robin Johannsen, Benno Schachtner, Mark Milhofer, Staatsopernchor, Akademie für Alte Musik Berlin. Available free for 24 hours.
10 am ET: Concertgebouworkest streams Brahms's Symphony No. 3 conducted by Herbert Blomstedt (includes interview). Introduction by Marijn Mijnders (violin). Recording January 15-17, 2014. View on YouTube, Facebook or website.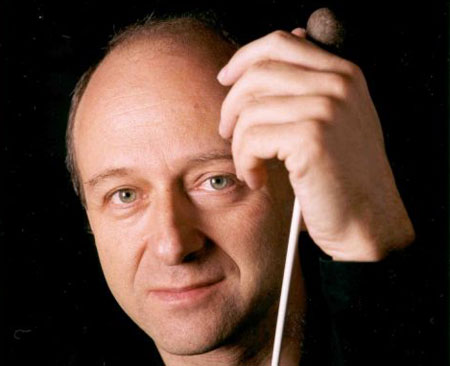 12 pm ET: IDAGIO presents Mahler Symphony No. 4. Iván Fischer, music director of the Budapest Festival Orchestra, walks us through the symphonies of Gustav Mahler. He shares his thoughts and feelings about each work, answering your questions and listening to his recording of these masterpieces. View here and later on demand.
12 pm ET: Staatskapelle Dresden presents a Richard Strauss Gala conducted by Christian Thielemann with Christine Goerke, Anja Harteros, and Camilla Nylund. View here and available for 48 hours.
12:30 pm ET: Chamber Music Society of Lincoln Center Weekly Playlist: Inspired by Art & Literature. Each day sees one new video added to the weekly playlist. Music includes works by Crumb (The Ghosts of Alhambra), Janácek (Intimate Letters), Neikrug (Green Torso for Piano, Violin, Viola, and Cello—New York Premiere), Prokofiev (selections from Romeo and Juliet for Viola and Piano), and Ives (Concord Sonata). Artists featured include Alessio Bax, Lucille Chung, Verona Quartet, Matthew Lipman, and Henry Kramer. View here along with supplemental articles, interviews with the artists, and lectures.
1 pm ET: IDAGIO presents Voyage of Mankind: The Beethoven Quartets. A new series premiere featuring the Kuss Quartet View here and later on demand.
1 pm ET: WQXR presents Midday Masterpieces: Juilliard's Historical Performance Program. Settle in for an hour of musical serenity with a live video stream featuring rising stars from The Juilliard School as they perform selections from some of classical music's most beloved composers. View here.
1 pm ET: Vienna Staatsoper streams Bellini's I Puritani (performance of March 10, 2015). Conductor: Marco Armiliato, director: John Dew, with Olga Peretyatko (Elvira), Carlos Álvarez (Sir Riccardo Forth), John Tessier (Lord Arturo Talbo), Jongmin Park (Sir Giorgio), Sorin Coliban (Lord Gualtiero Valton), Ilseyar Khayrullova (Enrichetta di Francia), Carlos Osuna (Sir Bruno Roberton). Sign up for free and view here.

1:30 pm ET: The Kanneh-Mason Family. "The Von Trapps of Classical Music" (Telegraph UK) go live via cellist Sheku Kanneh-Mason's Facebook every Wednesday and Friday with a mixture of intimate family chamber performances and behind the scenes chat. Watch here.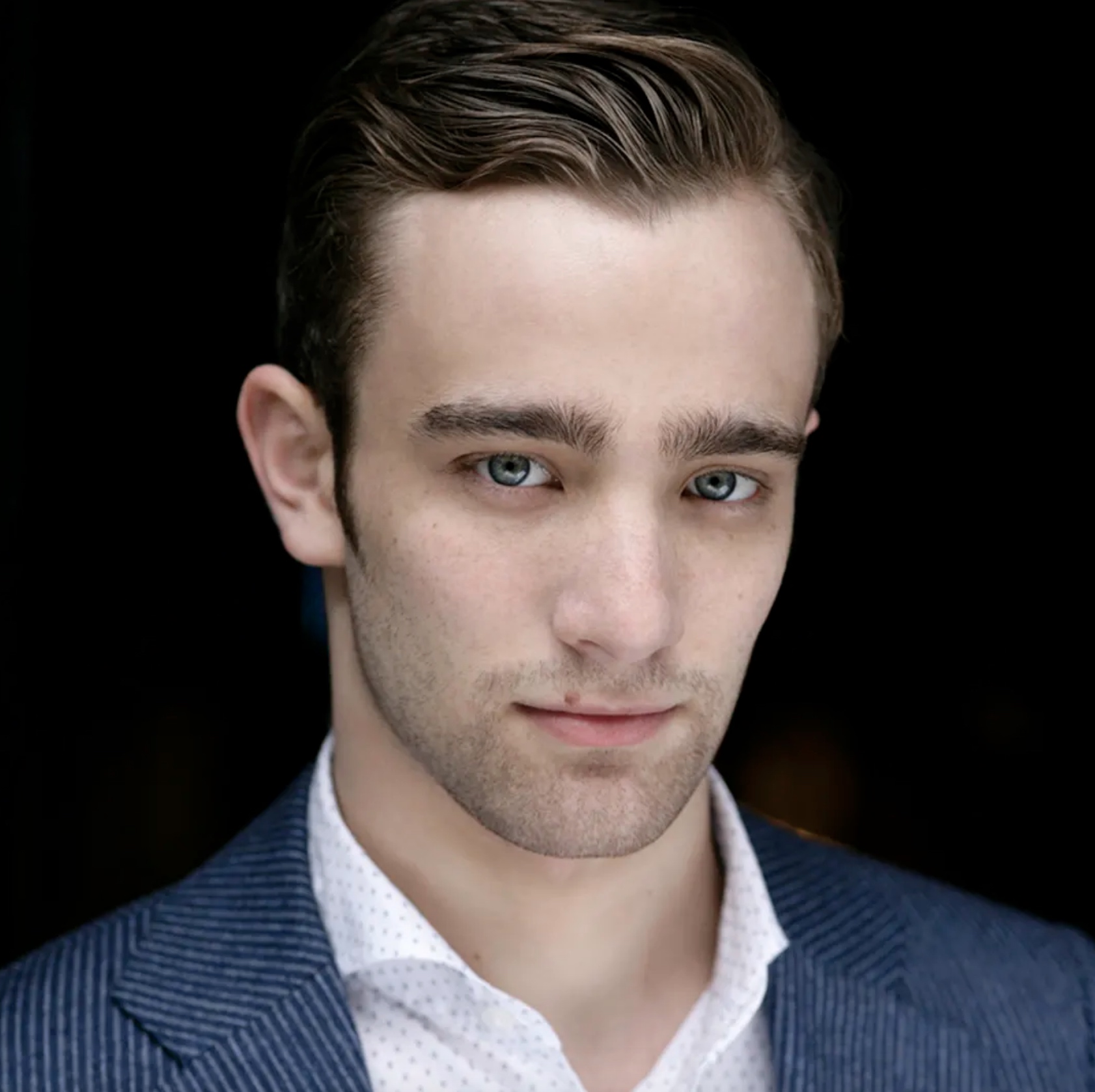 7 pm ET: LA Opera presents Living Room Recital with Theo Hoffman. Earlier this season, Theo Hoffman stole the show as Papageno in The Magic Flute. Catch this fast-rising baritone (a former LAO young artist) in a song recital including works by Schubert, Mahler, and Rachmaninoff, along with a healthy helping of Sondheim. View here and on demand.
7:30 pm ET: Nightly Met Opera Streams presents Saariaho's L'Amour de Loin. Conducted by Susanna Mälkki, starring Susanna Phillips, Tamara Mumford, and Eric Owens. Transmitted live on December 10, 2016. View here and for 24 hours.
9 pm ET: Cliburn Watch Party featuring 2017 Cliburn Audience Award Winner Rachel Cheung playing Schubert's Drei Klavierstücke, D. 946, Debussy's Voiles and Ce qu'a vu le vent d'ouest from Preludes, Book I, Liszt's Mephisto Waltz No. 1. View on Facebook and reposted after at the Cliburn website and YouTube.
Thursday, May 7
6 am ET: Staatsoper unter den Linden presents Staatskapelle Berlin & Daniel Barenboim plays Bruckner Symphony No. 4 from the Philharmonie Berlin. Available free for 24 hours.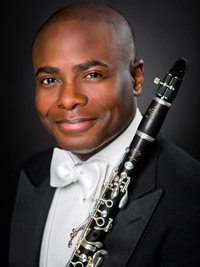 9 am ET: The Greene Space presents Morning Meditations: Beginner's Ear. WQXR's guided meditation series is created and hosted by New York Times contributing critic Corinna da Fonseca-Wollheim. This session features music for clarinet, viola and piano with Anthony McGill, principal clarinet of the New York Philharmonic, violist Amadi Azikiwe and pianist Kyle P. Walker. The program includes works by Bruch, Mozart, and David Baker. The meditation is led by Kien Chu, Founder of Cloth of Stillness. Originally recorded February 21, 2020. View here.
11 am ET: IDAGIO presents Antonio Pappano's Virtual Visit to Rome: Feste Romane. Respighi's third poem, Feste Romane, was originally commissioned by Toscanini and his NBC Orchestra and performed for the first time at Carnegie Hall in 1928. View here and later on demand.
12 pm ET: Beth Morrison Projects presents Paola Prestini's Aging Magician, a composite of sonic and visual elements that paints an allegory on time, youth, and the peculiar magic of ordinary life, and, perhaps, the ordinary magic of a peculiar life. Aging Magician moves us along with Harold from the surgical repair of a timepiece to the magic show of time itself, lives and deaths, appearances and disappearances. The man's vibrant last adventure is brought to life by a team of multidisciplinary artists who combine music, theater, puppetry, instrument making, and scenic design to create an enduring work for the stage. View here and on demand for a week.
1 pm ET: Vienna Staatsoper streams Massenet's Werther (performance of March 31, 2017). Conductor: Frédéric Chaslin, director: Andrei Serban, with Ludovic Tézier (Werther), Adrian Eröd (Albert), Alexandru Moisiuc (Le Bailli), Sophie Koch (Charlotte), Maria Nazarova (Sophie), Peter Jelosits (Schmidt), Marcus Pelz (Johann). Sign up for free and view here.
1 pm ET: Bolshoi Theater streams Minkus's Don Quixote. Conductor: Pavel Sorokin; Choreography: Marius Petipa, Alexander Gorsky; New choreographic version: Alexei Fadeyechev, with Maria Alexandrova, Vladislav Lantratov, Nikita Elikarov, Sergei Minakov, Daria Khokhlova, Daria Bochkova. Production filmed in 2016. Available here and for 24 hours.
1 pm ET: IDAGIO presents Thomas Hampson's World of Song. Tune in with the famed baritone and a special guest every Thursday for insights into some of his favorite repertoire and recordings. View here and later on demand.
1 pm ET: Parma Recordings presents Members of the Janácek Philharmonic in a concert of chamber works by Geminiani, Fauré, Telemann, and Saint-Saëns. View here and on demand.
2 pm ET: Live with Carnegie Hall presents Artists in Response. Though we may be physically apart, artists around the world are responding with messages of inspiration and hope. Take a journey through several performances and artistic collaborations that continue to bring audiences together, no matter where they are. View here.
2 pm ET: New World Symphony presents Archive+: Bach's Brandenburg Concerto No. 6 and Feldman's The Viola in My Life IV. Michael Tilson Thomas moderates discussions with NWS Fellows, alumni, guest artists, and visiting faculty ahead of streamed performances from the NWS video archives. Their personal reflections offer unique insights into the chosen repertoire. View here.
2:30 pm ET: London Symphony Orchestra presents Shostakovich & Gershwin. Gershwin's Piano Concerto and Shostakovich's Symphony No. 5 with Michael Tilson Thomas conductor and Yuja Wang piano. View on here and later on demand.
5:30 pm ET: Live from Lincoln Center presents New York Philharmonic Opening Night Gala (1997). Beloved American soprano Renée Fleming joins the New York Philharmonic, with maestro Kurt Masur, for a night of Richard Strauss orchestral songs, Prokofiev, and Mozart. View here.
7 pm ET: Detroit Symphony Orchestra Watch Parties presents William Grant Still & Beethoven. Still's Symphony No. 1, Afro-American, André Raphel, conductor; Beethoven's Piano Concerto No. 3, John Storgårds, conductor, Louis Lortie, piano. View here and later on demand.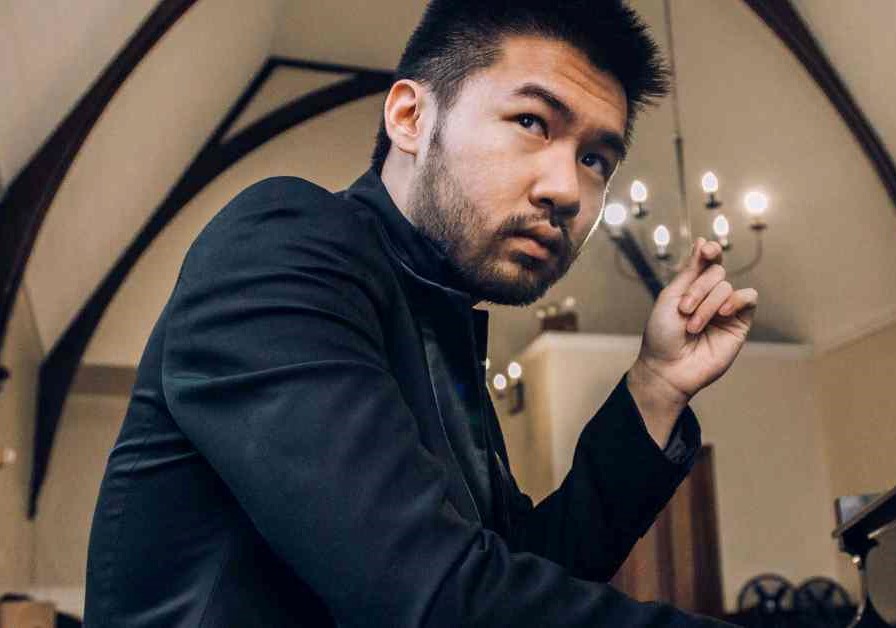 7 pm ET: YoungArts presents pianist and composer Conrad Tao who will explore and expand livestreaming as a medium through the experimental use of equipment, acoustic and electroacoustic elements, and improvisations with music by Todd Moellenberg, Dan Thorpe, Ruth Crawford Seeger, Federico Mompou and Brahms, among others. Originally scheduled to take place on the YoungArts campus in Miami, now YoungArts is inviting audiences into Tao's home in New York. Register and view here.
7:30 pm ET: Nightly Met Opera Streams presents Strauss's Capriccio. Conducted by Sir Andrew Davis, starring Renée Fleming, Sarah Connolly, Joseph Kaiser, Russell Braun, Morten Frank Larsen, and Peter Rose. Transmitted live on April 23, 2011. View here and for 24 hours.
7:30 pm ET: 92nd Street Y presents Roman Rabinovich. Program: Haydn's Sonata in B Minor, Hob. XVI:32, Rabinovich's Sonatina, Matan Porat's Orr, Haydn's Sonata in E-flat Major, Hob. XVI:52. Stay tuned after the concert for an informal chat about the program with Rabinovich and Performance Today's Fred Child. View here. LIVE
8 pm ET: The Philadelphia Orchestra presents Concert from Beijing's Great Hall of the People. Schubert Symphony No. 8 ("Unfinished"), Strauss Till Eulenspiegel's Merry Pranks, Dvorák Symphony No. 9 (From the New World). In 1973 The Philadelphia Orchestra became the first American orchestra to perform in the People's Republic of China, at the invitation of President Richard Nixon, following his historic visit in 1972. Twenty years later, the Orchestra returned with Music Director Wolfgang Sawallisch. View here.
9 pm ET: Living Music with Nadia Sirota: Pirate Radio Edition. Award-winning violist, broadcaster, and curator Nadia Sirota's new music and talk show airs from her garage in Los Angeles with special guests performing from their homes. Today's line-up includes Jonah Sirota, Gigi Brady, Du Yun, and Glenn Kotche. View here.
10 pm ET: UCLA virtual talk with James Conlon: "So you think you don't like Pelléas and Mélisande?" LA Opera Music Director James Conlon delivers one of his renowned lectures for UCLA and all who wish to join via Zoom. Journey through Claude Debussy's sublime and elusive opera, with musical examples. Free digital reservation required. RSVP here.
Friday, May 8
3 am ET: Carnegie Hall Live & Medici.TV present Daniel Barenboim and the West-Eastern Divan Orchestra performing Strauss, Saint-Saëns, Elgar, Wagner, and Tchaikovsky, with soloists Miriam Manasherov and Kian Soltani (Original broadcast date: November 8, 2018). View here and available for 72 hours.
6 am ET: Staatsoper unter den Linden presents Staatskapelle Berlin & Daniel Barenboim in Bruckner Symphony No. 5 from the Philharmonie Berlin. Available free for 24 hours.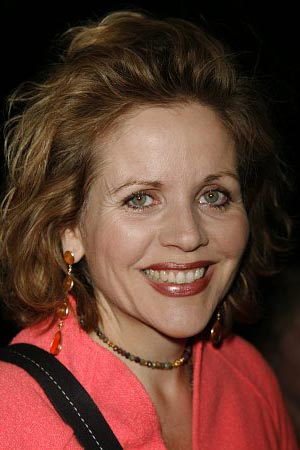 8 am ET: Semperoper Dresden streams Strauss's Arabella. (Recording of the performance in the Grosses Festspielhaus Salzburg in April 2014). Conductor: Christian Thielemann, director: Florentine Klepper, with Albert Dohmen (Graf Waldner), Gabriela Benacková (Adelaide), Renée Fleming (Arabella), Hanna-Elisabeth Müller (Zdenka), Thomas Hampson (Mandryka), Daniel Behle (Matteo), Benjamin Bruns (Graf Elemer), Derek Welton (Graf Dominik), Steven Humes (Graf Lamoral), Daniela Fally (Die Fiakermilli). Video here until May 10.
12 pm ET: Opernhaus Zürich presents Prokofiev's Romeo & Juliet. Christian Spuck choreography, Michail Jurowski conductor, with Lucas Valente (Graf Capulet), Katja Wünsche (Juliet), Tigran Mkrtchyan (Tybalt), William Moore (Romeo), Daniel Mulligan (Mercutio), Christopher Parker (Benvolio), Filipe Portugal (Pater Lorenzo), Elena Vostrotina (Juliet's Nurse). View here and until May 10.
12 pm ET: Faithful Friday with Angel Blue. The acclaimed American soprano welcomes soprano Golda Schultz for the latest episode of her topical talk show broadcast live every Friday on Facebook and Instagram. This is the eighth weekly instalment of the series that aims to help people "keep the faith," believe in themselves, get motivated, and support each other during these unsettling times.
1 pm ET: Vienna Staatsoper streams Peer Gynt (performance of December 4, 2018). Conductor: Simon Hewett, choreography and libretto: Edward Clug, with Jakob Feyferlik (Peer Gynt), Alice Firenze (Solveig), Eno Peci (Der Tod), Zsolt Török (Ein Hirsch), Franziska Hollinek (Åse, Peer Gynt's Mutter), Ioanna Avraam (Ingrid, die Braut), Nikisha Fogo (Die Frau in Grün). Sign up for free and view here.
1 pm ET: OperaVision presents Opera Ballet Vlaanderen's acclaimed production of Franz Schreker's Der Schmied von Gent. The Austrian-Jewish composer wrote his last work in 1932 with his usual harmonic flair and post-Wagnerian ravishment. Unseen outside Antwerp and Ghent since its premiere earlier this year, this insanely hallucinogenic operatic fairy tale is directed by Ersan Mondtag and conducted by Alejo Pérez, with Leigh Melrose, Kai Rüütel, and Vuvu Mpofu. ** View here and for six months.
2 pm ET: The Royal Opera House, Covent Garden streams Verdi's La Traviata (production from 2014). Richard Eyre's staging, which celebrated its 25th anniversary this year, starring Renée Fleming and Joseph Calleja. View here.
2 pm ET: Concertgebouworkest Mahler Festival streams Symphony No. 1 conducted by Marris Jansons (Recorded 2013 and includes half-hour documentary). View on YouTube, Facebook or website.
3 pm ET: WUOL Classical Louisville presents "In This Together." Louisville Orchestra MD Teddy Abrams joins Daniel Gilliam as a regular co-host. Video streaming live on the station's Facebook page, the live radio show is "a weekly segment to help bring us closer together with music and conversation when we need to be apart."
3 pm ET: LA Opera presents Living Room Recital with Christopher Maltman. Last seen at LA Opera as Beaumarchais in The Ghosts of Versailles, Maltman had been set to return in June as the conniving Count in The Marriage of Figaro. Now that the season has (prematurely) ended, he'll collaborate with pianist Audrey Saint-Gil for a recital that's heavy on Mozart, including the Count's aria — and Figaro's too. View here and on demand.
4 pm ET: The Greene Space presents WQXR's Jeff Spurgeon hosting some of classical music's brightest stars over the past decade. Revisit some of his highlights in a specially curated encore video stream. Performances by pianist Sir András Schiff, soprano Nadine Sierra and cellist Steven Isserlis. View here.
5:30 pm ET: Live from Lincoln Center presents Reich/Reverberations: Double Sextet and Music for 18 Musicians. Conductor Brad Lubman leads Ensemble Signal in minimalist master Steve Reich's Pulitzer Prize-winning Double Sextet and a landmark work from 1976. Recorded July 21, 2016 in the Appel Room. This performance was in honor of Steve Reich's 80th birthday that year, and a part of the 2016 Lincoln Center Festival. View here.
5:30 pm ET: Los Angeles Philharmonic presents its Centennial Celebration Gala, featuring Music Directors Gustavo Dudamel, Esa-Pekka Salonen, and Zubin Mehta. The concert airs on PBS Great Performances (check local listings) and the LA Phil is hosting a Facebook Live pre-show beginning an hour earlier, which will include a Q&A with a LA Phil musicians and additional content. Once the broadcast begins, the Facebook livestream converts to a watch party where viewers can chat with the host and other fans while watching the broadcast. View here.
7:30 pm ET: Nightly Met Opera Streams presents Puccini's La Bohème. A "Viewers' Choice" conducted by James Levine, starring Renata Scotto and Luciano Pavarotti. Transmitted live on March 15, 1977. Another little slice of operatic history **. View here and for 24 hours.
8 pm ET: New York City Ballet presents DSCH. Alexei Ratmansky's Concerto DSCH, filmed on October 5, 2018. Featuring Sara Mearns, Tyler Angle, Ashley Bouder, Gonzalo Garcia, Joaquin De Luz. Introduced by Ratmansky. View on website, Facebook or YouTube until May 11.
Saturday, May 9
6 am ET: Staatsoper unter den Linden presents Staatskapelle Berlin & Daniel Barenboim in Bruckner Symphony No. 6 from the Philharmonie Berlin. Available free for 24 hours.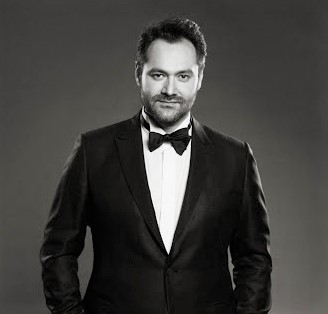 1 pm ET: San Francisco Opera presents Boito's Mephistopheles. Bare-chested and brazen, Russian bass Ildar Abdrazakov stars as the titular devil—sinister, scheming, and unapologetic about claiming centerstage in Robert Carsen's gleefully unconventional adaptation of the Faustian legend. With Ramón Vargas as Faust and Patricia Racette in the dual roles of Margherita and Elena. Nicola Luisotti conducts. View here and until midnight (PT) the following day.
1 pm ET: Vienna Staatsoper streams Weber's Der Freischütz (Performance of September 11, 2018). Conductor: Sebastian Weigle, director: Christian Räth, with Samuel Hasselhorn (Ottokar), Anna Gabler (Agathe), Chen Reiss (Ännchen), Tomasz Konieczny (Caspar), Christopher Ventris (Max), Hans Peter Kammerer (Samiel). Sign up for free and view here.
2 pm ET: Concertgebouworkest Mahler Festival streams Symphony No. 2 conducted by Daniele Gatti (Recorded 2016 and includes half-hour documentary). View on YouTube, Facebook or website.
2 pm ET: Parma Recordings presents MOTO VIRTUO featuring works by L. Peter Deutsch, Betty R. Wishart, Nora Morrow, Ovidiu Marinescu, Dave Williams, Hilary Tann, J.S. Bach. This online benefit concert with cellist Ovidiu Marinescu will raise money for The New Music Solidarity Fund, an artist-led initiative from New Music USA providing emergency funds to musicians impacted by COVID-19. View here and on demand.
3 pm ET: Cliburn Watch Party presents 2009 Cliburn Audience Award Winner Mariangela Vacatello playing Haydn's Sonata in C Major, Hob. XVI:50, Liszt's Transcendental Etude No. 10 in F Minor, Busoni's Ten Variations on a Prelude by Chopin, Stravinsky's Trois mouvements de Pétrouchka. View on Facebook and reposted after on the Cliburn website and YouTube.
6 pm ET: Baltimore Symphony Orchestra presents its BBC Proms debut. Marin Alsop leads the Royal Albert Hall concert, which took place in August 2018. The program comprises Leonard Bernstein's Slava! A Political Overture and Shostakovich's Symphony No. 5, and Bernstein's Symphony No. 2 (The Age of Anxiety) with pianist Jean-Yves Thibaudet. View on Maryland Public Television or for the full experience, including exclusive pre- and post-concert content and a link to MPT's telecast stream, view here.
7 pm ET: Jennifer Koh's "Alone Together." Twenty-one composers, most of whom have salaried positions or other forms of institutional support to carry them through this challenging time, are donating newly composed works to the project, while also each recommending a freelance composer to be formally commissioned. View via Instagram TV and Facebook Live. Subsequently available via YouTube. She will also share related content throughout the week, including composer insights, rehearsal footage, and musical scores posted on social media.
7 pm ET: Arts at MIT presents Tod Machover's A Toronto Symphony. The U.S. premiere of a revised version of Machover's first City Symphony. The planned March 13 performance was cancelled due to COVID-19 but the work was played in an empty Kresge Auditorium just before the campus was closed. Machover originally created the crowd-sourced work for the Toronto Symphony Orchestra in 2013 where the public was invited to record and upload sounds using a series of custom apps. Incorporating collected field recordings, material developed in workshops throughout the city, and contributions from local musicians, the result was a musical portrait of the city. View here.
7:30 pm ET: Met Opera Streams presents The Opera House. Susan Froemke's acclaimed 2017 documentary, which streams on what would have been the last night of the 2019–20 Met season, chronicles the building of the new Met at Lincoln Center and the long road to its opening in 1966. Spotlighting the many artists, administrators, urban planners, and politicians who shaped New York's cultural life in the 1960s, the film offers a captivating snapshot of what the new arts center meant for the city—as well an enthralling interview with Leontyne Price who starred in the new house's first Opening Night. View here and for 24 hours.
Sunday, May 10
6 am ET: Staatsoper unter den Linden presents Berg's Wozzeck. Conductor Daniel Barenboim, director: Patrice Chéreau, with Franz Grundheber, Waltraud Meier, Endrik Wottrich, Graham Clark, Mark Baker. Available free for 24 hours.
1 pm ET: Vienna Staatsoper streams Rossini's Il Barbiere di Siviglia (Performance of May 21, 2019). Conductor: Evelino Pidò, director: Günther Rennert, with Juan Diego Flórez (Graf Almaviva), Paolo Rumetz (Bartolo), Margarita Gritskova (Rosina), Rafael Fingerlos (Figaro). Sign up for free and view here.
1 pm ET: Dutch National Opera presents Verdi's Don Carlos. The production is directed by Willy Decker, Riccardo Chailly conducts the Concertgebouw Orchestra. Tenor Rolando Villazón was a sensation in the role of Don Carlo, alongside Robert Lloyd (Filippo II), Dwayne Croft (Rodrigo), Amanda Roocroft (Elisabetta di Valois) and Violeta Urmana (Eboli). The recording was made in 2004. View here until May 17.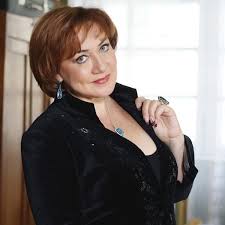 2 pm ET: London Symphony Orchestra presents Berlioz's Romeo & Juliet. Valery Gergiev conductor, Olga Borodina soprano, Kenneth Tarver tenor, Evgeny Nikitin bass-baritone, LSO Simon Halsey chorus director, Guildhall School Singers. View here and later on demand.
2pm ET: Grammophone presents a Virtual Charity Event featuring exclusive live performances in support of Help Musicians and those who have been affected by COVID-19. Performers include Jean-Efflam Bavouzet, Ian and Oliver Bostridge, Bertrand Chamayou, Colin Currie, Lise Davidsen, Sabine Devieilhe and Raphäel Pichon, James Ehnes, I Fagiolini, Vilde Frang, Sol Gabetta, Delphine Galou & Ottavio Dantone, Sir James and Lady Jeanne Galway, Boris Giltburg, Pavel Haas Quartet, Stephen Hough, Víkingur Ólafsson, Jakub Józef Orlinski and Aleksander Debicz, Sir Antonio Pappano, Rachel Podger, Beatrice Rana and Sean Shibe.
2 pm ET: Concertgebouworkest Mahler Festival streams Symphony No. 3 conducted by Marris Jansons (Recorded 2010 and includes half-hour documentary). View on YouTube, Facebook or website.
3 pm ET: Detroit Symphony Orchestra Watch Parties presents Puccini's Turandot (in concert). Conducted by Jader Bignamini, incoming DSO Music Director. View here and later on demand.
6 pm ET: Lincoln Center presents Memorial For Us All led by Yo-Yo Ma. While many rituals we hold dear are no longer possible, Memorial For Us All is an interfaith collaboration offering unity, comfort, and healing through music, an art form intertwined with so many of our most beloved rituals around the world. Anyone who has lost a loved one during this pandemic is invited to submit the name of a friend or family member to be honored here. Following the launch last Sunday led by Wynton Marsalis, more than 300 community members from New York City and beyond have submitted names of loved ones lost to be honored on this Sunday's broadcast. View here.
7 pm ET: American Opera Project presents A Grateful Embrace. An expression of Mother's Day gratitude for all those who nurture and care for us. Hosted by Grammy award-winning mezzo-soprano Isabel Leonard, the program is an artistic embrace of the multitude of heroes who make sacrifices big and small to show us love and to ensure we are cared for. Artists include Blythe Gaissert, mezzo-soprano, Daniel Gortler, piano, Colin Jacobsen, Grammy award-winning violin, Maile Okamura, dancer, Isabel Santiago, actor/singer/artist, Jorell Williams, baritone. The livestream is free with a suggested donation. 10% of funds raised will be donated to a charity of the host's choosing. The remainder will be split amongst the artists performing. View here.
7 pm ET: Opera Philadelphia presents We Shall Not Be Moved. Music by Daniel Bernard Roumain, libretto by Marc Bamuthi Joseph. On the run after a series of tragic incidents, five North Philly teens find refuge in an abandoned, condemned house in West Philadelphia at the exact location that served as headquarters of the MOVE organization, where a 1985 standoff with police infamously ended with a neighborhood destroyed and 11 people dead, including five children. This self-defined family is assuaged and even inspired by the ghosts who inhabit this home and begin to see their squatting as a matter of destiny and resistance rather than urgent fear. View here and until August 31.
7:30 pm ET: Nightly Met Opera Streams presents Cavalleria Rusticana & Pagliacci. Conducted by Fabio Luisi. Cavalleria Rusticana: Starring Eva-Maria Westbroek, Marcelo Álvarez, and George Gagnidze. Pagliacci: Starring Patricia Racette, Marcelo Álvarez, and George Gagnidze. Transmitted live on April 25, 2015. View here and for 24 hours.
Monday, May 11
6 am ET: Staatsoper unter den Linden presents Staatskapelle Berlin & Daniel Barenboim plays Bruckner Symphony No. 7 from the Philharmonie Berlin. Available free for 24 hours.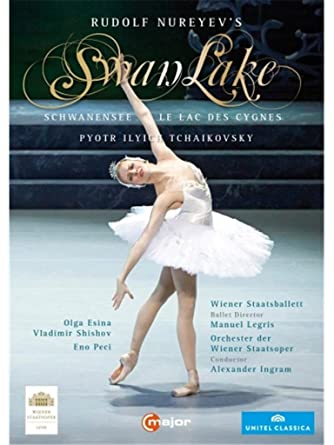 1 pm ET: Vienna Staatsoper streams Tchaikovsky's Swan Lake (Performance of March 16, 2014). Conductor: Alexander Ingram, choreography: Rudolf Nureyev after Marius Petipa, with Vladimir Shishov (Prinz Siegfried), Olga Esina (Odette/Odile), Eno Peci (Zauberer Rotbart). Sign up for free and view here.
1 pm ET: IDAGIO Live presents Kirill Gerstein's #ViewAcrossTheKeyboard. Join Kirill Gerstein in an exploration of the treasures of keyboard discography every Monday evening. View here.
1 pm ET: Bolshoi Theater streams Rimsky-Korsakov's Sadko. Conductor: Timur Zangiev, director: Dmitri Tcherniakov, with Ivan Gyngazov, Nadezhda Pavlova, Maria Barakova, Yuriy Mynenko, Nikolay Didenko, Mikhail Petrenko, Maxim Paster, Stanislav Trofimov. Production filmed in 2020. Available here and for 24 hours.
2 pm ET: Concertgebouworkest Mahler Festival streams Symphony No. 4 conducted by Iván Fischer (Recorded 2010 and includes half-hour documentary). View on YouTube, Facebook or website.
2:30pm ET: Wigmore Hall presents Marianne Crebassa and Fazil Say. The French mezzo explores her native repertoire— Debussy, Satie, Ravel and more—with the distinguished pianist, two of whose works recording a protest in his native Turkey are featured. Originally broadcast on January 8, 2020. View here and for 24 hours.
5:30 pm ET: Live from Lincoln Center presents San Francisco Ballet's Romeo and Juliet (2015 broadcast). Helgi Tomasson's bravura interpretation of the Bard's greatest tragedy "lifts Shakespeare's complex and familiar language off the gilded pages and translates it into lucid classical choreography that is visceral, fresh, and ultimately sublime." (The Huffington Post). With Maria Kochetkova and Davit Karapetyan in the title roles. View here.
7 pm ET: The Greene Space streams How to Think Like Bach. Part of Bach's Well-Tempered Lens with Jeremy Denk who wraps up his residency with an exploration of what our minds do when we hear Bach. View here. LIVE
7:30 pm ET: Nightly Met Opera Streams presents Massenet's Werther. Conducted by Alain Altinoglu, starring Lisette Oropesa, Sophie Koch, Jonas Kaufmann, David Bižic, Jonathan Summers. Transmitted live on March 15, 2014. View here and for 24 hours.
Tuesday, May 12
6 am ET: Staatsoper unter den Linden presents Staatskapelle Berlin & Daniel Barenboim in Bruckner Symphony No. 8 from the Philharmonie Berlin. Available free for 24 hours.
1 pm ET: Vienna Staatsoper streams Strauss's Ariadne auf Naxos (performance of October 23, 2014). Conductor: Christian Thielemann, director: Sven-Eric Bechtolf, with Soile Isokoski (Primadonna/Ariadne), Johan Botha (Der Tenor/Bacchus), Sophie Koch (Der Komponist), Daniela Fally (Zerbinetta). Sign up for free and view here.
1 pm ET: OperaVision presents Shostakovich's Lady Macbeth of Mtsensk. Dutch National Opera's production is conducted by Mariss Jansons and directed by Martin Kusej. In turns grotesque, gloomy and sexually explicit, the opera shocked Stalin enough to see him walk out before the final scene. If the musical modernism and brute force of Lady Macbeth still assault the ear eighty years after its premiere, the heroine—powerfully incarnated by Dutch soprano Eva-Maria Westbroek—is granted music of incendiary lyricism and heartfelt emotion. ** View here and for three months.
2 pm ET: Concertgebouworkest Mahler Festival streams Symphony No. 5 conducted by Daniele Gatti (Recorded 2010 and includes half-hour documentary). View on YouTube, Facebook or website.
5:30 pm ET: Chamber Music Society of Lincoln Center presents Masters and Masterpieces. Hugh Downs hosts this 1992 CMS concert with key works by Saint-Saëns, Mozart, and Ravel, concluding with a jubilant account of Franz Schubert's Trout Quintet. Artists include Ransom Wilson, flute, David Shifrin, clarinet, Nancy Allen, harp, John Browning, piano. View here.
7 pm ET: American Ballet Theatre presents Together Tonight, a virtual celebration in support of the ABT Crisis Relief Fund. A festive evening of dancing and camaraderie to recognize the incredible milestones made during ABT's first eight decades. Exciting cameos from favorite dancers and celebrities, as well as one-of-a-kind experiences and items available for auction. Check here for up-to-date information. View here.
7:30 pm ET: Nightly Met Opera Streams presents Adès's The Tempest. Conducted by Thomas Adès; starring Audrey Luna, Isabel Leonard, Iestyn Davies, Alek Shrader, Alan Oke, William Burden, Toby Spence, Simon Keenlyside. Transmitted live on November 10, 2012. View here and for 24 hours.
7:30 pm ET: 92nd Street Y presents Tamara Stefanovich. Program: Scarlatti's Sonata in G Major K 13, Sonata in G Minor, K 8, Sonata in G Minor, K 450, Soler's Sonata for Keyboard in G Minor, CPE Bach's Sonata for Keyboard in G Minor, Wq. 65/17 H.47. Stay tuned after the concert for an informal chat about the program with Tamara Stefanovich and Performance Today's Fred Child. View here. LIVE
8 pm ET: New York City Ballet present Jerome Robbins' Afternoon of a Faun. Also "Spring" from The Four Seasons, and excerpts from George Balanchine's Divertimento No. 15, The Four Temperaments, and Western Symphony. Filmed on May 9, 2019, featuring Teresa Reichlen and Roman Mejia, with Lauren King, Taylor Stanley, Megan Fairchild, and Jared Angle. Introduced by principal dancer Sterling Hyltin. View on website, Facebook or YouTube until May 15 at 8 pm ET.
Artists and Organizations Offering Free Content
The following are all accessible during the coronavirus pandemic:
Academy of Ancient Music
The most listened-to period instrument ensemble, directed by Richard Egarr, is making weekly streams available on its website. Guest artists include Louise Alder, soprano, Nicola Benedetti, violin, Mary Bevan, soprano, David Blackadder, trumpet, Iestyn Davies, countertenor, Tim Mead, countertenor, Christopher Purvis, bass, and Tenebrae, directed by Nigel Short. Explore here.
Aix Festival
The Festival d'Aix-en-Provence is offering the opportunity to watch or re-watch full performances of Festival d'Aix-en-Provence operas online and for free. Offerings include: Puccini's Tosca, staged by Christophe Honoré (2019), Mozart's Requiem, staged by Romeo Castellucci (2019) **, Strauss's Ariadne auf Naxos, staged by Katie Mitchell (2018), Stravinsky's The Rake's Progress, staged by Simon McBurney (2017) **, Mozart's Don Giovanni, staged by Jean-François Sivadier (2017). Many of these are rightly acclaimed. To view, click here.
American Opera Project
American Opera Project presents AOPTV: Opera Comes Home. Three world premiere English-language opera productions are available for livestream on the AOP website. As One is a chamber opera by composer Laura Kaminsky, librettist Mark Campbell and librettist/filmmaker Kimberly Reed in which two voices—Hannah after (mezzo-soprano) and Hannah before (baritone)—trace a transgender protagonist from her youth in a small town to her college years on the West Coast, and finally to Norway where she is surprised at what she learns about herself. Three Way, with music by Robert Paterson and libretto by David Cote, is an opera on the present and future of sex and love comprised of three, playful one-acts. Harriet Tubman, with music and libretto by Nkeiru Okoye, is a two-act theatrical work that tells of how a young girl born in slavery becomes Harriet Tubman, the legendary Underground Railroad leader.
American Pianists Association
To keep the music alive while they prepare for the 2021 American Pianists Awards, APA is revisiting the last two classical competitions. For two months, it will be uploading performances to its YouTube Channel from the 2013 and 2017 Awards competitions. Performances by Sean Chen and Claire Huangci are already posted, and new videos will be added daily until late May.
American Symphony Orchestra
American Symphony Orchestra presents ASO Online. Each Wednesday, for as long as live performances are not possible, the ASO will release a recording from its archives. Content will alternate weekly between live video recordings of SummerScape operas and audio recordings from previous ASO concerts. Korngold's Das Wunder der Heliane (The Miracle of Heliane), conducted by Leon Botstein, brilliantly directed by Christian Räth, and with a cast including Lithuanian soprano Ausrine Stundyte, tenor Daniel Brenna, and bass-baritone Alfred Walker is highly recommended and available now. **
Apollo's Fire: Music for the Soul
The Cleveland-based baroque orchestra founded by Artistic Director Jeannette Sorrell is offering a series of video streams entitled "Music for the Soul." New episodes are posted here.
Australian Chamber Orchestra
ACO HomeCasts is an innovative digital content season curated by Artistic Director Richard Tognetti, and with an emphasis on content that reflects the ACO's artistry, dynamism, and sense of adventure. ACO HomeCasts encompass a mix of hi- and lo-fi content presented across a range of channels. Musicians have been equipped with a mini in-home studio and training, enabling them to record, produce, and broadcast content directly from their homes. This includes full-length ACO concerts broadcast as Facebook Watch Parties hosted by an ACO musician, intimate solo performances filmed live from musicians' homes, and "Ask-Me-Anything" Instagram interviews. Audiences can request specific performances and submit questions to musicians. Each week's schedule is announced Monday mornings here.
Baltimore Symphony Orchestra
BSO musicians are putting live-streamed concerts on the orchestra's Facebook page on Wednesday and Sunday nights "for the near future."
Bayerischen Staatsoper
Individual performances – such as Bluebeard's Castle with John Lundgren and Nina Stemme, and Il Trovatore with Anja Harteros and Jonas Kaufmann – are available as live stream or as video-on-demand for 14 days. Visit here to view and for details.
Beth Morrison Projects
The new opera powerhouse is offering an "Opera of the Week," which streams every Thursday on BMP's home page. The current offering is Angel's Bone with music by Du Yun and libretto by Royce Vavrek. The 2017 Pulitzer Prize winner follows two fallen angels whose nostalgia for earthly delights finds them far from heaven. They are found battered and bruised by a man and his wife who set out to nurse the wounded angels back to health… then lock them in a room and decide to exploit these magical beings for wealth and personal gains.
Boston Symphony Orchestra
The Boston Symphony presents "BSO at Home," which includes self-produced videos from BSO musicians and conductors featuring anecdotes, personal reflections and insights, and short informal performances to be released periodically through the BSO's social media channels. There will also be six weeks of daily curated audio offerings available each weekday morning at 10 a.m. through www.bso.org/athome. For a complete list click here.
Budapest Festival Orchestra Quarantine Soirées
Hungarian conductor Ivan Fischer has created a new concert series in response to the worldwide musical shutdown. The Quarantine Soirées are LIVE and free to view online chamber music concerts given nightly at 7:45 pm. Visit here for details of upcoming concerts.
Carnegie Hall
Live with Carnegie Hall is a new online series designed to connect world-class artists with musical lovers everywhere, featuring live musical performances, storytelling, and conversations that offer deeper insights into great music and behind-the-scenes personal perspectives. Upcoming episodes will be specially curated by leading musicians including Emanuel Ax, Joshua Bell, Michael Feinstein, Renée Fleming, Angélique Kidjo, and Ute Lemper. Programs will be announced on a weekly basis. In addition to live conversation and/performance, Live with Carnegie Hall programming will integrate historical or recent audio/video content drawn from concerts, master classes, and recordings. In most of the programs, artists will engage with viewers in real time via social media, building an inspired sense of community. The series will be streamed via Facebook and Instagram. A schedule will be found on carnegiehall.org/live.
The Cleveland Orchestra
The Cleveland Orchestra is offering free on-demand access to its Centennial Celebration conducted by Music Director Franz Welser-Möst and featuring Lang Lang in Mozart's Piano Concerto No. 24. The concert also features Richard Strauss's Die Frau Ohne Schatten Symphonic Fantasy and Ravel's La Valse. Its also offers daily Mindful Music Moments videos, and videos from musicians performing from home. For information and to view visit here.
Cliburn at Home
The Cliburn has three new online initiatives. "Cliburn Watch Party" relives some of the best moments of the Van Cliburn International Piano Competition twice a week. "Cliburn Kids"—on Mondays and Thursdays at 11am—explores rhythm, storytelling, dance, and listening games in short (seven- to 10-minute), entertaining, and educational journeys. "Cliburn Amateur Spotlight," on Tuesdays, Fridays, and Sundays at 4 pm CDT, posts performance videos submitted by the 72 who were accepted as competitors for the 2020 Cliburn International Amateur Piano Competition (rescheduled to 2022). Visit Facebook, YouTube, Instagram or Cliburn.org.
NEW: Royal Concertgebouworkest Mahler Festival
An alternative to the Mahler Festival scheduled to take place in Amsterdam from May 8 through 17. This new festival includes an extensive line-up of digital programming: more than twenty-five streams will be shown via Facebook and the Concertgebouworkest website. Mahler symphonies have been selected as in the calendar above. Also "Mahler's Universe"—a documentary series shot the world over featuring interviews with musicians and experts such as Roderick Williams, Lahav Shani, and Thomas Hampson, while the composer's intriguing life story is told by his granddaughter Marina Mahler. The interview with Jessye Norman that took place last summer, a few weeks before her untimely death, looks like a must see. **
Daniel Hope
Violinist Daniel Hope presents "Hope at Home," a television series for our socially distanced times. Professionally produced by Kobalt Productions for Europe's ARTE television network, the series comprises half-hour episodes of live musical performance by leading classical artists. Episodes are archived for 90 days on the ARTE Concert website and on Deutsche Grammophon's YouTube channel.
David Korevaar's Beethoven Sonatas
Pianist David Korevaar will perform, record and share 32 Beethoven Sonatas in 60 days to celebrate the composer's 250th birthday, recorded from his living room in Colorado with no edits and minimal equipment. Please be forgiving of the piano tuning as his local piano tuners were social distancing too! Daily instalments available here.
Detroit Symphony Orchestra
The Detroit Symphony Orchestra has made its webcast archive available for free on its website. The collection features 200+ works going back three years, and highlights include Leonard Slatkin conducting John Luther Adams's climate change-inspired Become Ocean from 2019, several world premieres, and a host of bite-sized encores.
Deutsche Grammophon Yellow Lounge
The German classical music giant is streaming Yellow Lounge broadcasts from its archives. Recent additions include clarinetist Andreas Ottensamer, pianists Alice Sara Ott and Chihiro Yamanaka, and cellist Mischa Maisky. Performances are broadcast in rotation, one video at a time, adding a new performance every few days. DG communicates the start of each new performance by newsletter at the start of each week. To keep updated sign up here.
Finnish National Opera
Finnish National Opera presents Stage24, a series of streamed archived performances on its website, which are then available for the next six months. Interesting recent content includes a staged version of Sibelius's Kullervo, Stravinsky's The Rake's Progress, Caspar Holten's staging of Wagner's Der Fliegende Holländer with Camilla Nylund and Christoff Loy's Tosca. An excellent company and some really interesting and original work worth investigating ** View here.
IDAGIO
Streaming service IDAGIO has launched a new live video series called IDAGIO Live to help artists and listeners feel more connected through live interviews with prominent artists from the comfort of their own homes. Baritone Thomas Hampson will be hosting a weekly program each Tuesday and Thursday. Details here.
Duo Ingolfsson-Stoupel
Violinist Judith Ingolfsson and pianist Vladimir Stoupel are seasoned soloists who united with the goal of exploring new paths and directions in the intimate atmosphere of the violin-piano recital winning acclaim for their performances across the globe. In response to the COVID-19 pandemic, they are presenting music that is close to their hearts every Friday and Tuesday at 1 pm EST on YouTube. LIVE
Jonathan Biss's #DailyBeethoven
Renowned Beethoven interpreter Jonathan Biss gives daily performances for his Facebook followers of sonata movements and miniatures by the composer. View and explore archived performances here.
Kennedy Center Couch Concerts
The Kennedy Center is offering a free, live digital performance initiative, Couch Concerts, to help inspire, uplift, heal, and bring the performing arts into homes across the country and around the world during these difficult times. Couch Concerts stream direct from artists' homes on the Kennedy Center website at 4 pm ET every Monday, Wednesday, and Friday. Audiences can discover a wide range of other at-home programming through the Kennedy Center at Home webpage.
La Monnaie
Belgium's La Monnaie de Munt has launched free streaming of a virtual season of seven operas from the archives: Mozart's Mitridate, Re di Ponto, Poulenc's Dialogues des Carmélites, Offenbach's Les Contes d'Hoffmann, Puccini's Madama Buttetrfly, Verdi's Macbeth, Philippe Boesmans's Au Monde, Howard Moody's Push all available until May 17. Details and access here.
LA Opera
LA Opera is maintaining a weekly #LAOAtHome schedule including live Living Room Recitals and popular productions from the vaults. Weekly details here.
La Scala/RAI
Italy's RAI presents five productions from La Scala Milan including the world premiere of Kurtág's Fin de Partie, Daniel Barenboim conducting Götterdämmerung, Lisette Oropesa in Verdi's I Masnadieri, Montedervi's Orfeo conducted by Rinaldo Alessandrini, and Les Vêpres Siciliennes conducted by Daniele Gatti. A wide range of concerts are also available. Click here to view and for further details.
Lincoln Center
Lincoln Center at Home enables families and communities to keep the arts front and center. From the archives of Lincoln Center's resident organizations comes a trove of video, including rarely seen footage from decades of Live from Lincoln Center, more recent performances from across campus, and live streams from wherever performances are still happening. In addition, Lincoln Center Pop-Up Classroom broadcasts on Facebook Live every weekday at 10 am ET. Led by some of the world's best artists and educators, each creative learning activity utilizes simple materials found at home to help families with children explore a variety of art forms. Each classroom will remain available on Facebook after the live broadcast. Finally, #ConcertsForKids teams up with top artists to bring world-class performances and diverse musical perspectives from their homes to yours. Check web calendar for latest digital offerings.
Los Angeles Chamber Orchestra
Los Angeles Chamber Orchestra presents free LACO AT HOME streaming and on demand performances, including a full showing of the orchestra's critically acclaimed performance last fall featuring the West Coast premiere of Dark with Excessive Bright for double bass and strings by LACO Artist-in-Residence Missy Mazzoli. Available on demand here with more being added soon.
Los Angeles Master Chorale
"Offstage with the Los Angeles Master Chorale" is a weekly series airing at 5 pm (PT) and beginning on Friday, April 24. The series will feature interviews conducted by Artistic Director Grant Gershon and Associate Conductor Jenny Wong with notable performers as well as Master Chorale singers. Before each interview, viewers will be able to submit questions via social media; recordings of each session available here. Special guests include newly appointed Artist-in-Residence Reena Esmail, Morten Lauridsen, Anna Schubert, Peter Sellars, Derrick Spiva, and more.
Metropolitan Opera Free Student Streams
Students and teachers worldwide can draw from the Met's online library of operas and curricular materials plus new live virtual conversations with Met artists and educators from the company's national education program. Resource materials will be made available weekly via the Met website starting on Mondays at 10 am ET, including extensive background information; activities to help students engage before, during, and after the performance stream; illustrated synopses; coloring pages; and audio clips. On Wednesdays at 5 pm ET, each week's performance will be made available for streaming on the Met website, where it will remain for 48 hours. An hour before each performance stream, students from around the world will have the opportunity to interact directly with a singer or member of the creative team on Zoom. Upcoming streams include Massenet's Cendrillon, Donizetti's L'Elisir d'Amore, Humperdinck's Hansel and Gretel, Bizet's Carmen and Puccini's Madama Butterfly. More information here.
Minnesota Orchestra
Minnesota Orchestra at Home shares video, audio, and educational materials through the categories of Watch, Listen and Learn, including videos from the orchestra's archives and newly created "mini-concerts" directly from the homes of Orchestra musicians. Explore and view here.
National Sawdust
National Sawdust has launched Live@NationalSawdust, a free digital platform offering concerts from the past five seasons and professional development programs from Renée Fleming, Meredith Monk and others, and including fundraising efforts for National Sawdust and the artists involved. Initial releases will focus on the very first concert in the venue from October 2015, including performances by Philip Glass, Foday Musa Suso, Tanya Tagaq, Chris Thile, Nico Muhly, Nadia Sirota, Jeffrey Zeigler, Eve Gigliotti, Paola Prestini, Nels Cline, Glenn Kotche, Theo Bleckmann, ACME and more. Future releases will draw from an extensive digital archive of more than 1,200 live performances, including highlights like Terry Riley's Archangels featuring the Choir of Trinity Wall Street, Du Yun's Pan Asia Sounding Festival, and more.
New World Symphony
The New World Symphony presents a web-based series called NWS Archive+. Michael Tilson Thomas moderates discussions with NWS Fellows, alumni, guest artists, and visiting faculty about archived recordings. Performances will be available here. NWS Fellows also play live, informal chamber music concerts from their homes in Miami Beach and broadcast via Facebook Live. In addition, the NWS online archive contains master classes, tutorials and town halls, which can be found here. Finally, for the past 10 years, the Fellows have performed one-hour concerts for local school children. These concerts and preparatory material will be available free to students and parents. NWS Educational concerts can be found here.
Olyrix
French opera streaming site Olyrix is making its content free throughout the COVID-19 crisis. Not all content is watchable in the U.S., but there are many fascinating productions and concerts from top-notch opera companies, from Cavalli's Ercole Amante from Paris's Opéra Comique and Purcell's The Indian Queen from Opéra de Lille to Korngold's Violanta from Teatro Reggio Torino. A really well-curated collection. ** Explore here.
Onsite Opera
The New York opera company, which specializes in site-specific and immersive productions, have made five filmed productions available through the company's website and Facebook page. Operas include Rhoda and the Fossil Hunt staged at the American Museum of Natural History, Rameau's Pygmalion staged at the Lifestyle-Trimco mannequin showroom, Mozart's The Secret Gardener staged at the Westside Community Garden, and Murasaki's Moon filmed at the Metropolitan Museum.
Opéra National de Paris
The Palais Garnier and Bastille Opera are making their digital stage, "The 3e Scène," free and available to all. Founded in 2015, the platform is a pure place of artistic adventure and exploration, giving free rein to photographers, filmmakers, writers, illustrators, visual artists, composers, and choreographers to create original works. Visit here. Some of Opéra National de Paris's productions are accessible on the company's Facebook Page. In addition, Octave, the Paris Opera's online magazine, is posting articles, videos, and interviews here.
Opera North
One of Britain's most respected smaller opera companies, Opera North has put its acclaimed semi-staged concerts of Wagner's epic Ring Cycle online. "Beg, borrow, or be like Wotan and steal a ticket for this show," said the UK's Times of Das Rheingold. "You'd be lucky to hear as good at Bayreuth," said The Telegraph of Die Walküre. Richard Farnes proves a seriously impressive Wagner conductor. Watch here.
OperaVision
OperaVision offers livestreams of operas available for free and online for six months. Previous offerings include Don Giovanni from Finnish National Opera and David McVicar's superb Die Entführung aus dem Serail from Glyndebourne. ** View past content here.
The Philadelphia Orchestra
Music Director Yannick Nézet-Séguin and The Philadelphia Orchestra are offering new ways to engage with the music and musicians of the Orchestra. Through WATCH, LISTEN, LEARN the Virtual Philadelphia Orchestra will fulfill its ongoing commitment to bring music, in video and audio forms, as well as interactive education and enrichment, to audiences. Content is available here.
Pierre Boulez Saal
The Pierre Boulez Saal is making an ongoing list of recordings available for a limited time. Highlights include Barenboim and the Boulez Ensemble playing Schubert, Berg, Widmann, and Boulez, lectures and concerts led by Jörg Widmann, and a Beethoven cycle with the West-Eastern Divan Orchestra conducted by Barenboim. Explore here.
San Francisco Symphony
San Francisco Symphony is making all documentary and concert episodes of Michael Tilson Thomas and the San Francisco Symphony's groundbreaking Keeping Score project available for unlimited free streaming on the Symphony's YouTube channel. MTT explores the motivations and influences behind major classical works by Tchaikovsky, Beethoven, Copland, Stravinsky, Berlioz, Ives, Shostakovich, and Mahler. Each episode is accompanied by a one-hour concert program by the San Francisco Symphony. Unmissable. **
Seattle Symphony
Seattle Symphony is rebroadcasting concerts on Thursday and Saturday evenings. In addition, Morning Notes on YouTube or Facebook features solo performances by individual musicians.
Trinity Wall Street
New York's Trinity Church Wall Street introduces daily weekday "Comfort at One" (1 pm ET) streaming performances on Facebook with full videos posted here. Tune in for encore performances of favorite Trinity concerts, professionally filmed in HD, along with current at-home performances from Trinity's extended artistic family. "During trying times, music stills our souls and provides a healing grace," writes Trinity. "We hope these performances help you find a daily haven of peace and comfort."
NEW: Verbier Festival
The cancelled Verbier Festival is presenting QuarantineConcerts, a platform where artists can perform live in the comfort of their homes as a way to keep the Festival alive. The concerts are both streaming on their website but also on quarantineconcerts.tv. Archived performances include Quatuor Ebène, Gautier Capuçon, and Matthias Goerne, but Academy Artists will also stream LIVE.
Voices of Ascension
New York choir Voices of Ascension, which celebrates its 30th anniversary next season, is posting a daily offering of choral beauty on its website. Music is chosen by staff, members of the chorus and orchestra, and listeners. View here.
Warsaw Philharmonic
The Warsaw Philharmonic has made a selection of video recordings available on its YouTube channel. Recent offerings include Saint-Saëns's Organ Symphony and Arvo Pärt's Swansong conducted by Artistic Director Andrzej Boreyko, as well as rarities by Polish composers like Grazyna Bacewicz. It's an excellent orchestra very much in the Eastern European tradition and concerts have been master edited for posting online.
Paid Digital Arts Services
Berlin Philharmonic Digital Concert Hall
The BPO Digital Concert Hall contains over 600 orchestra concerts covering more than ten years, including 15 concerts with the orchestra's new Chief Conductor Kirill Petrenko, interviews, backstage footage.
Medici TV
Thousands of classical music videos are available by subscription, as well as hundreds of events that are broadcast live for free each year, available for 90 days. Subscriptions cost $83.85 per year. www.medici.tv
Archived Recent Performances
The following broadcast events have occurred since the start of the COVID-19 crisis and are still available for viewing:
March 12
The Philadelphia Orchestra and Music Director Yannick Nézet-Séguin performed BeethovenNOW: Symphonies 5 & 6 as well as Iman Habibi's Jeder Baum Spricht to an empty Verizon Hall for live broadcast. An outstanding concert captured in excellent visuals and sound. www.philorch.org/live
Miller Theater's Bach Collection was performed live for a virtual audience. The program included Jesu, Joy of Man's Desiring (arr. Hess), Concerto for Violin and Oboe in C minor, BWV 1060 (arr. Fischer), Chorale Prelude Ich ruf zu dir, Herr Jesu Christ, BWV 639 (arr. Busoni), and Cantata Ich habe genug, BWV 82, with Kady Evanyshyn, mezzo-soprano, Rebecca Fischer, violin, Alecia Lawyer, oboe, Simone Dinnerstein, piano, Baroklyn. View here.
March 14
Canadian pianist Garrick Ohlsson played an impressive selection of works by Beethoven, Prokofiev (the Sixth Sonata), and Chopin to an empty house at New York's 92nd Street Y. View here.
March 16
In front of an empty auditorium (very visible thanks to excellent camerawork) Melbourne Symphony Orchestra was conducted by Forth Worth Symphony Music Director Miguel Harth Bedoya in dynamic performances of Bloch's Schelomo with soloist Timo-Veikko Valve, and Rimsky-Korsakov's Scheherazade. Available here.
March 22
Dorn Music presented the Kuss Quartett playing Beethoven's String Quartet in F, Op.18 No. 1, String Quartet in F, Op. 135 and String Quartet in A minor, Op. 132 Movement No. 3 Heiliger Dankgesang eines Genesenen an die Gottheit, in der lydischen Tonart for the benefit of freelance musicians in Lower Saxony and across the world. The Live Broadcast from Hannover is available here. Donate here.
March 26
92nd St. Y presents Jonathan Biss playing Beethoven's last three piano sonatas. Written, as Beethoven said, "in a single breath," these pieces represent the apotheosis of his piano writing, showing his mastery of the variation form (in Op. 109), his expertise in the forms of the musical past (the fugue, in Op. 110), and an ability to be cutting-edge (considering Op. 111 as a whole, but especially the famous 'boogie woogie' moments in the second movement). Available here.
April 5
Violinist Isabelle Faust live-streamed a solo Bach recital on from Leipzig's Thomaskirche, the church where JS Bach was Kapellmeister from 1723 until 1750. The concert is on Arte.tv and free to view until July 4. Highly recommended **
April 10
Handel's Messiah with The Tabernacle Choir and Orchestra at Temple Square and soloists Amanda Woodbury, Tamara Mumford, Tyler Nelson, and Tyler Simpson. Recorded in 2018 but archived for a rainy day such as this. Available here.
Bach's St. John Passion, performed by Bach Collegium Japan conducted by Masaaki Suzuki from the Cologne Philharmonic. View here.
April 14
92nd St Y presents Marc-André Hamelin who streamed a characteristically elegant program from his home, with the timely inclusion of Liszt's Bénédiction de Dieu dans la solitude. The repertoire also included C. P. E. Bach, Enescu, Fauré, Scriabin, and six selections from Debussy's Preludes, Book II. View here.
May 8
The Berliner Philharmoniker's European Concert. In order to comply with social distancing rules and hygiene requirements Kirill Petrenko conducts the orchestra in chamber music formation from the empty Philharmonie Berlin. Federal President Steinmeier to deliver opening address. Program: Pärt's Fratres, Ligeti's Ramifications, Barber's Adagio for Strings, Mahler's Symphony No. 4 (arrangement for chamber ensemble by Erwin Stein) with Christiane Karg, soprano. View in the Digital Concert Hall.
**Highly recommended
Classical music coverage on Musical America is supported in part by a grant from the Rubin Institute for Music Criticism, the San Francisco Conservatory of Music, and the Ann and Gordon Getty Foundation.
Photos from the top: Iván Fischer, Theo Hoffman, Anthony McGill, Conrad Tao, Renee Fleming, Ildar Abdrazakov, Olga Borodina, Olga Esina in Nureyev's Swan Lake
---

WHO'S BLOGGING

Interviews with musicians who have successfully created their own opportunities.
PROFESSIONAL
GROWTH
FIND:
»MORE

NETWORK
FIND:
Updates to artist manager rosters
»MORE
RENT A PHOTO
Search Musical America's archive of photos from 1900-1992.