---
MA's Free Guide to Free Streams, 4/29-5/5
We will be updating this on Wednesdays. Please note that British Summer Time (BST) is currently five hours ahead of U.S. Eastern Time (ET) and Central European Time (CET) is currently six hours ahead. Central Daylight Time (CDT) is currently one hour behind ET, while Pacific Time (PT) is currently three hours behind. Contact editor@musicalamerica.com.
Wednesday, April 29
10 am ET: Virtually Gilmore: A performance of works by Scarlatti, Lieberman, Chopin, and Schumann, as well as Haydn's Sonata in D Major, Hob. XVI:24, presented by Hong Kong-born pianist Tiffany Poon. The concert launched the 2019- 20 Gilmore Rising Stars Series. (Recorded on September 22, 2019). View on YouTube or The Gilmore website.
12 pm CET: Staatsoper unter den Linden presents Verdi's Falstaff. Conductor: Daniel Barenboim, director: Mario Martone, with Michael Volle, Barbara Frittoli, Alfredo Daza, Nadine Sierra, Francesco Demuro, Staatsopernchor, Staatskapelle Berlin. Available free for 24 hours.
12 pm ET: IDAGIO presents Mahler Symphony No. 3. Iván Fischer, music director of the Budapest Festival Orchestra, walks us through the symphonies of Gustav Mahler. He shares his thoughts and feelings about each work, answering your questions and listening to his recording of these masterpieces. View here and later on demand.
12:30 pm ET: Chamber Music Society of Lincoln Center Weekly Playlist: Stories & Legends. Each day sees one new video added to the weekly playlist. Great stories told through music include works by Reinke (Undine), Brett Dean (Twelve Angry Men for Twelve Cellos), Kodály (Serenade), Joseph Hallman (short stories), and Schubert (Death and the Maiden). Artists featured include Tara O'Connor, flute, Inon Barnatan, piano, Anthony McGill, clarinet, and Alisa Weilerstein, cello. View here along with supplemental articles, interviews with the artists, and lectures.
1 pm ET: IDAGIO presents Voyage of Mankind: The Beethoven Quartets. A new series premiere featuring the Kuss Quartet View here and later on demand.
1 pm ET: The Greene Space presents Music Break: Revisit Bach's Goldberg Variations with Simone Dinnerstein. View here.

1:30 pm ET: The Kanneh-Mason Family. "The Von Trapps of Classical Music" (Telegraph UK) go live via cellist Sheku Kanneh-Mason's Facebook every Wednesday and Friday with a mixture of intimate family chamber performances and behind the scenes chat. Watch here.
4 pm CET: Concertgebouworkest streams Mozart's Symphony No. 35 and Strauss's Vier letzte Lieder with soprano Anja Harteros conducted by Bernard Haitink. Introduction by Tjeerd Top (first violin). View on YouTube, Facebook or website.
4 pm ET: Silkroad Home Sessions presents Indian and contemporary dance-theater practitioner Preeti Vasudevan in "Family stories" as part of Silkroad collective's virtual concert mini-series bringing music of comfort and joy directly from their homes into ours. Performance on Facebook and Instagram.
6 pm CET: Staatskapelle Dresden presents Wagner's Faust Overture and Liszt's Faust-Symphonie conducted by Christian Thielemann. View here and available for 48 hours.
7 pm CET: Bolshoi Theater streams Shostakovich's Katerina Izmailova. Conductor: Tugan Sokhiev; Stage Director: Rimas Tuminas, with Taras Shtonda, Maxim Paster, Maria Lobanova, Oleg Dolgov, Maria Gorelova, Ivan Maximeyko. Production filmed in 2016. Available here and for 24 hours after.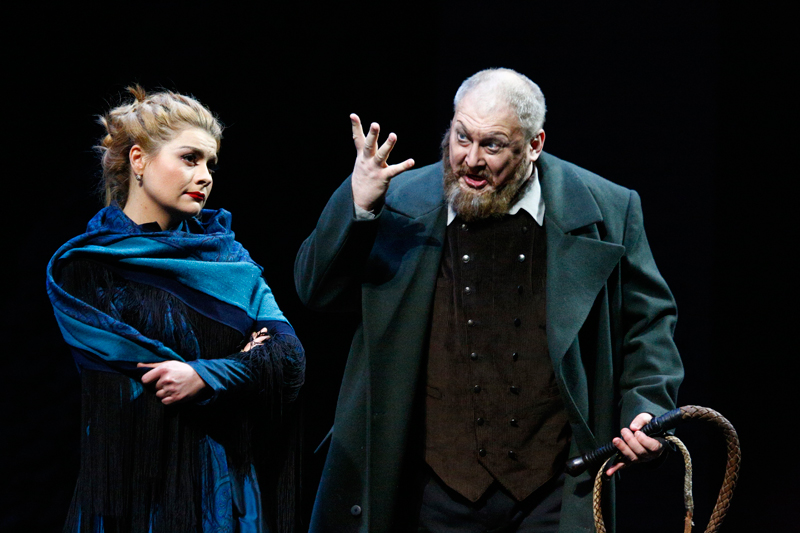 Maria Gorelova and Taras Shtonda as Katerina and Boris in Katerina Izmailova
7 pm CET: Vienna Staatsoper streams Adam's Le Corsaire (performance of April 2, 2016). Conductor: Valery Ovsyanikov, choreography: Manuel Legris after Marius Petipa, with Robert Gabdullin (Conrad), Maria Yakovleva (Médora), Liudmila Konovalova (Gulnare), Kirill Kourlaev (Lanquedem), Davide Dato (Birbanto), Alice Firenze (Zulméa), Mihail Sosnovschi (Seyd Pascha). Sign up for free and view here.
7:30 pm ET: Nightly Met Opera Streams presents Donizetti's Roberto Devereux. Conducted by Maurizio Benini, starring Sondra Radvanovsky, Elina Garanca, Matthew Polenzani, and Mariusz Kwiecien. Transmitted live on April 16, 2016. Go to www.metopera.org on the day.
8 pm CDT: Cliburn Watch Party featuring 2013 Cliburn Finalist Tomoki Sakata playing Theofandis's Birichino, Debussy's Etudes, Book I, Verdi-Liszt's Danza Sacra e Duetto Finale di Aida, Rachmaninov's Sonata No. 2 in B-flat Minor, Op. 36. View on Facebook and reposted after at Cliburn.org/watchparty and YouTube/thecliburn.

Thursday, April 30
9 am ET: The Greene Space presents Morning Meditations: Beginner's Ear. WQXR's guided meditation series is created and hosted by New York Times contributing critic Corinna da Fonseca-Wollheim. This session features guided meditation and musical reveries for 4-hands piano performed by Alessio Bax and Lucille Chung and includes Schubert's F minor Fantasy and Debussy's Petite Suite — works full of whimsy. This event was originally recorded February 14, 2020. View here.
10 am ET: Virtually Gilmore: A performance by Charles Richard-Hamelin of works by Chopin, Rachmaninov, and Prokofiev in Kalamazoo's Wellspring Theater on the 2019-20 Rising Stars Series. (Recorded on November 10, 2019). View on YouTube or The Gilmore website.
11 am ET: IDAGIO presents Antonio Pappano: The Sound of Rome. A movie by the Orchestra of Santa Cecilia about the Respighi Trilogy. View here and later on demand.
12 pm CET: Staatsoper unter den Linden presents Jörg Widmann's Babylon. Musical Director: Christopher Ward, director: Andreas Kriegenburg, with Susanne Elmark, Charles Workman, Mojca Erdmann, Marina Prudenskaya, John Tomlinson, Staatsopernchor, Staatskapelle Berlin. Available free for 24 hours.
12 pm ET: Beth Morrison Projects presents Angel's Bone with music by Du Yun and libretto by Royce Vavrek (from Hong Kong New Vision Arts Festival, November 2018). Director: Michael Joseph McQuilken, conductor: Daniela Candillari. The 2017 Pulitzer Prize winner follows two fallen angels whose nostalgia for earthly delights finds them far from heaven. They are found battered and bruised by a man and his wife who set out to nurse the wounded angels back to health… then lock them in a room and decide to exploit these magical beings for wealth and personal gains. View here and on demand for a week.
1 pm ET: IDAGIO presents Thomas Hampson's World of Song. Tune in with the famed baritone and a special guest every Thursday for insights into some of his favorite repertoire and recordings. View here and later on demand.
1 pm ET: Parma Recordings presents the Benda Quartet of the Janácek Philharmonic Orchestra performing Mendelssohn's String Quartet Op. 44 No. 2. View here and on demand.
2 pm ET: Live with Carnegie Hall presents Joshua Bell. One of the world's preeminent violinists, Joshua Bell reunites with his frequent trio partners—pianist Jeremy Denk and cellist Steven Isserlis—for an after12 pm of performances and conversation. View here.
2 pm ET: New World Symphony presents Archive+: Dvorák's Symphony No. 8. Michael Tilson Thomas moderates discussions with NWS Fellows, alumni, guest artists, and visiting faculty ahead of streamed performances from the NWS video archives. Their personal reflections offer unique insights into the chosen repertoire. View here.
5 pm CET: Vienna Staatsoper streams Berlioz's Les Troyens (performance of November 4, 2018). Conductor: Alain Altinoglu, director: David McVicar, with Anna Caterina Antonacci (Cassandre), Brandon Jovanovich (Enée), Rachel Frenkel (Ascagne), Joyce DiDonato (Didon), Szilvia Vörös (Anna), Paolo Fanale (Iopas). Sign up for free and view here.
7 pm ET: Detroit Symphony Orchestra Watch Parties presents Loren Loiacono's Smothered by Sky (world premiere when original concert program), with an introduction by DSO Assistant Principal Flute Sharon Sparrow, and Ravel's Suite No. 2 from Daphnis et Chloé and Piano Concerto in G major featuring pianist Jean-Efflam Bavouzet. Conducted by Leonard Slatkin. View here and later on demand.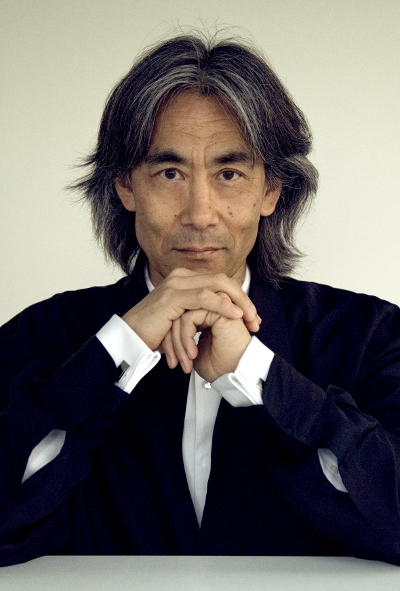 7 pm ET: Orchestre Symphonique de Montréal presents Kent Nagano Celebrates Montréal's Metro with Richard Strauss's Ein Heldenleben, Op. 40. Recorded October 20, 2016 at the Maison Symphonique de Montréal. View here.
7:30 pm ET: New York Philharmonic Digital Mahler Festival concludes with the first-ever rebroadcast of the historic 1963 telecast of Mahler's Symphony No. 2, led by then Music Director Leonard Bernstein in tribute to JFK, two days after the assassination. It marked the first televised performance of the Resurrection Symphony and began a long tradition of performing music by Mahler during times of national mourning. View here, and medici.tv will make this concert available free for 48 hours.
7:30 pm ET: Nightly Met Opera Streams presents Nico Muhly's Marnie. Conducted by Roberto Spano, starring Isabel Leonard, Iestyn Davies, and Christopher Maltman. Transmitted live on November 10, 2018.Go to www.metopera.org on the day.
7:30 pm ET: 92nd Street Y presents Angela Hewitt's Bach Odyssey, a re-broadcast of her May 2019 recital at 92Y, in which she played all seven of Bach's Toccatas. Says Hewitt, "The seven Toccatas are rarely played all together in one concert but it's a great experience for the listener to hear how the young Bach showed off not only his touch (the word Toccata comes from the Italian "toccare"– to touch), but also his skill at improvisation." View here.
7:30 pm BST: London Symphony Orchestra presents Adams and Berlioz. John Adams' Harmonielehre and Berlioz's Symphonie Fantastique, Sir Simon Rattle conductor, London Symphony Orchestra. View on YouTube and later on demand.
8 pm CET: European Concert Halls present Bruckner's Symphony No. 6 performed by the London Symphony Orchestra conducted by Sir Simon Rattle, from Philharmonie Luxembourg. View here.
8 pm ET: The Philadelphia Orchestra presents Our Legendary Woodwinds. Christopher Rouse's Oboe Concerto (Conductor: Alan Gilbert, Richard Woodhams oboe) and Mahler's Symphony No. 1 (Conductor: Yannick Nézet-Séguin). View here.
9 pm ET: Living Music with Nadia Sirota: Pirate Radio Edition. Award-winning violist, broadcaster and curator Nadia Sirota's new music and talk show airs from her garage in Los Angeles with special guests performing from their homes. Tonight's line-up features gambist Liam Byrne and percussionist and keyboardist Mick Rossi. View here.
Friday, May 1
10 am ET: Virtually Gilmore: Frédéric Chopin's 24 Preludes, Op. 24, performed by acclaimed pianist Seong-Jin Cho on the Gilmore Rising Stars Series. (Recorded on February 19, 2017). View on YouTube or The Gilmore website.
11 am CET: The Berliner Philharmoniker's European Concert. In order to comply with social distancing rules and hygiene requirements Kirill Petrenko conducts the orchestra in chamber music formation from the empty Philharmonie Berlin. Federal President Steinmeier to deliver opening address. Program: Pärt's Fratres, Ligeti's Ramifications, Barber's Adagio for Strings, Mahler's Symphony No. 4 (arrangement for chamber ensemble by Erwin Stein) with Christiane Karg, soprano. View in the Digital Concert Hall (sign up before April 30 for 30 days free access).
12 pm CET: Staatsoper unter den Linden presents Bruckner's Symphony No. 1. Conductor Daniel Barenboim, Staatskapelle Berlin (from the Philharmonie de Paris). Available free for 24 hours.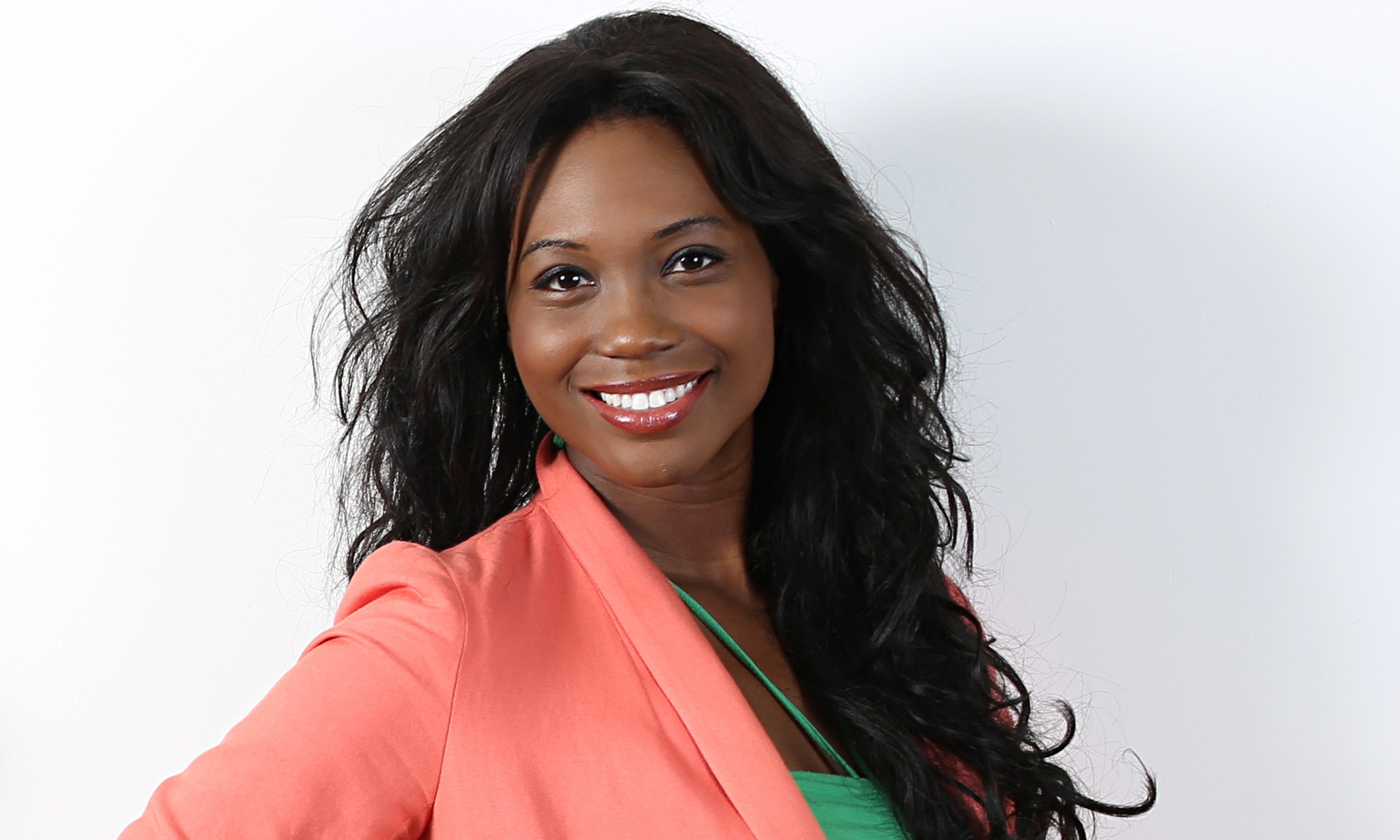 12 pm ET: Faithful Friday with Angel Blue. The acclaimed American soprano welcomes baritone Thomas Hampson for the latest episode of her topical talk show broadcast live every Friday on Facebook and Instagram. This is the seventh weekly installment of the series that aims to help people "keep the faith," believe in themselves, get motivated, and support each other during these unsettling times.
1:30 pm ET: The Kanneh-Mason Family. "The Von Trapps of Classical Music" (Telegraph UK) go live via cellist Sheku Kanneh-Mason's Facebook every Wednesday and Friday with a mixture of intimate family chamber performances and behind the scenes chat. Watch here.
2 pm CET: Semperoper Dresden streams Verdi's Rigoletto. (Recording of the production at the Semperoper in June 2008). Conductor: Fabio Luisi, director: Nikolaus Lehnhoff, with Juan Diego Flórez (Il Duca di Mantova), Zeljko Lucic (Rigoletto), Diana Damrau (Gilda). Video here until May 3.
3 pm ET: WUOL Classical Louisville presents "In This Together." Louisville Orchestra MD Teddy Abrams joins Daniel Gilliam as a regular co-host. Video streaming live on the station's Facebook page, the live radio show is "a weekly segment to help bring us closer together with music and conversation when we need to be apart."
4 pm CET: Concertgebouworkest streams Piazzolla's Cuatro Estaciones Porteñas led by concertmaster Liviu Prunaru, Vivaldi's Le Quattro Stagioni led by concertmaster Vesko Eschkenazy. Introduction by Liviu Prunaru and Vesko Eschkenazy (concertmasters). View on YouTube, Facebook or website.
6 pm CET: Opernhaus Zürich presents Verdi's Nabucco. Andreas Homoki stages the gripping story of the rivalry between Babylonian half-siblings Fenena and Abigaille amidst the madness and recovery of Babylon's king, Nabucco. Michael Volle celebrated his role debut as the megalomaniac Nabucco with this production, accompanied by Anna Smirnova as Abigaille and Georg Zeppenfeld as Zaccaria. Veronica Simeoni and Benjamin Bernheim play the lovers Fenena and Ismaele. Fabio Luisi conducts. View here and until May 3.
7 pm CET: OperaVision presents Tchaikovsky's Eugene Onegin from the Komische Oper Berlin. Barrie Kosky's staging features an opulent stage design that underscores the poetry of the characters and their tragedy with the vastness of natural space as a metaphor. Conductor: Henrik Nánási, with Asmik Grigorian, Günter Papendell, Karolina Gumos, Christiane Oertel, Aleš Briscein. View here.
7 pm BST: The Royal Opera House, Covent Garden streams The Winter's Tale (production from 2014). Shakespeare's tale of love and loss becomes the most masterful of narrative ballets in Christopher Wheeldon's inspired adaptation, with music by Joby Talbot. View here.
7 pm ET: Parma Recordings presents And The Snow Did lie by Hilary Tann, performed by Sirius Quartet. A multimedia artwork to be appreciated by both the eyes and the ears, using ten images for string quartet based on André Bergeron's lithographs for Germaine Guèvremont's French-Canadian classic, "Le Survenant". View here and on demand.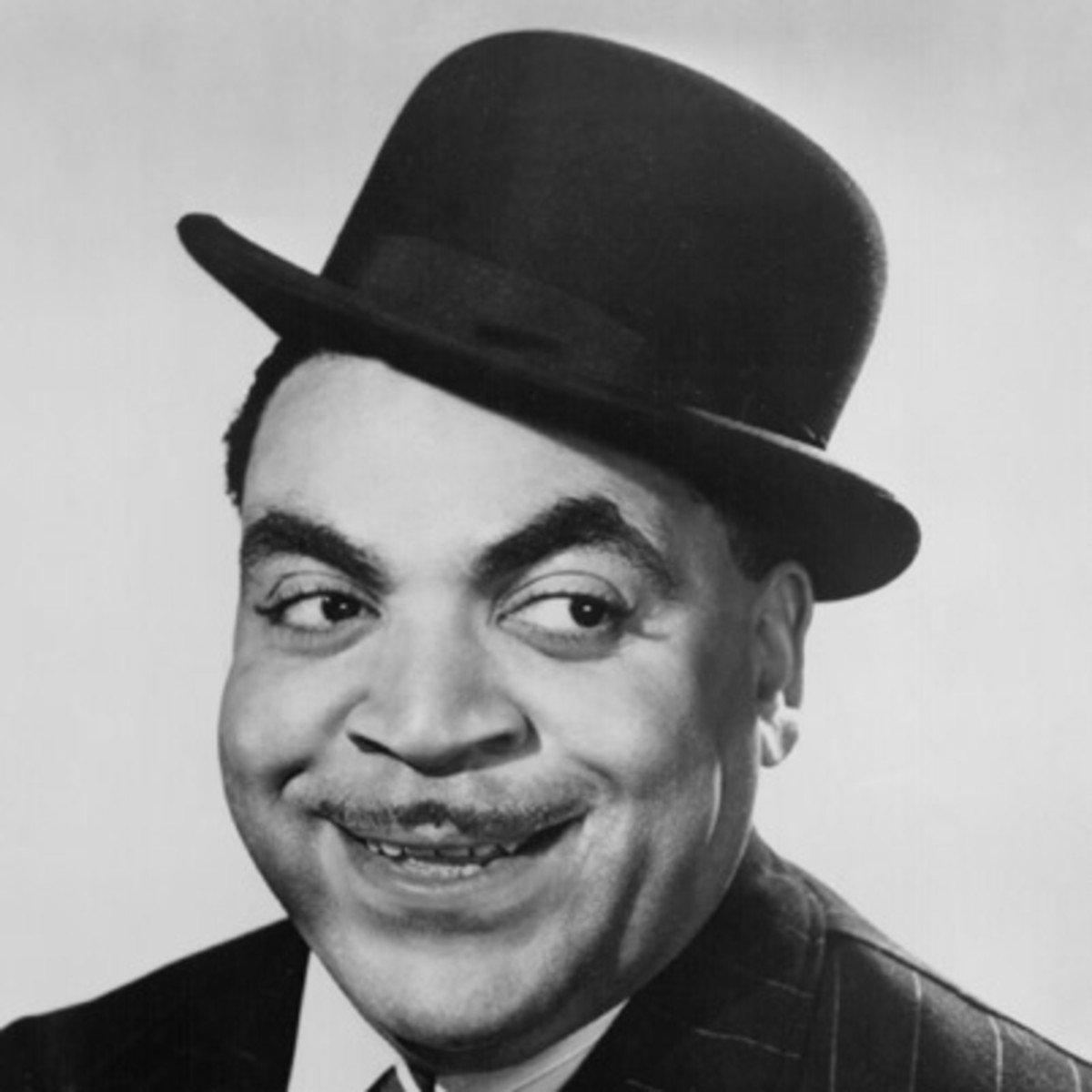 7 pm CDT: University of Chicago presents pianist Aaron Diehl in a streaming performance of stride and ragtime compositions by James P. Johnson, Thomas "Fats" Waller, and Willie "The Lion" Smith. Performing from his home in New York City, Diehl connects the Harlem Rent Parties of the 1920s with our present moment through the energetic and athletic sounds that came out of the Harlem Renaissance. View on Facebook Live or YouTube.
7:30 pm PT: Los Angeles Chamber Orchestra presents Miró Quartet in Schubert's Quartettsatz, D. 703. (Originally recorded in the group's home city of Austin). View here.
7:30 pm ET: Nightly Met Opera Streams presents Verdi's Aida. Conducted by James Levine, starring Leontyne Price, Fiorenza Cossotto, James McCracken, and Simon Estes. Transmitted live on January 3, 1985. Leontyne Price's heartfelt final Met performance is a little slice of operatic history **. Go to www.metopera.org on the day.
8 pm ET: New York City Ballet presents Ballo Della Regina. Music by Giuseppe Verdi, choreography by George Balanchine, with Megan Fairchild, Anthony Huxley, NYCB Orchestra, conductor Andrews Sill (Filmed on May 12, 2016). After the Rain Pas de Deux, Music by Arvo Pärt, choreography by Christopher Wheeldon, with Wendy Whelan, Craig Hall. Filmed on October 9, 2012). View on website, Facebook or YouTube until May 4.
8 pm ET: Opera Philadelphia Digital Streaming Festival presents Denis & Katya. Music by Philip Venables; libretto by Ted Huffman (world premiere: September 2019). A timely and immersive multimedia chamber opera inspired by the true story of 15-year-old runaways Denis Muravyov and Katya Vlasova, who became social media sensations when they livestreamed the armed stand-off with Russian Special Forces that culminated in their own deaths. The online stream features the first of two casts pairing American baritone Theo Hoffman with German-American mezzo-soprano Siena Licht Miller. Musical America called it "the most brilliantly original operatic work I've seen in a decade." View here.
Saturday, May 2
12 pm CET: Staatsoper unter den Linden presents Bruckner's Symphony No. 2. Conductor Daniel Barenboim, Staatskapelle Berlin (from the Philharmonie de Paris). Available free for 24 hours.
1 pm ET: Budapest Operetta Theatre presents Semmelweis by American composer Raymond J. Lustig. Hungarian obstetrician Ignác Semmelweis—who championed the practice of handwashing that is the foundation of today's antiseptic procedures—was an "outsider," working in Vienna in a xenophobic era. Amidst a devastating epidemic in 1846, Dr. Semmelweis discovered that the disease was being spread to healthy mothers by their own doctors. Tragically, the medical community scoffed at his findings and drove him into an asylum where he died alone. View here for free until May 31, but viewers may make donations to support organizations currently working to combat the global coronavirus pandemic: UNICEF USA, Alight, and the Semmelweis Foundation.
2 pm CDT: Cliburn Watch Party presents Alessandro Deljavan (2013 Cliburn jury discretionary award) playing Bach's Partita No. 5 in G Major, BWV 829, Chopin's Twelve Etudes, Op. 25. View on Facebook and reposted after at Cliburn.org/watchparty and YouTube/thecliburn.
4 pm ET: Virtually Gilmore: 2020 Gilmore Young Artist Misha Galant will stream a new program consisting of works by Chopin and Rachmaninov, as well as Mussorgsky's Pictures at an Exhibition. The program is being recorded specifically for Virtually Gilmore. (Premiere broadcast). View on YouTube or The Gilmore website. LIVE
7 pm CET: Bolshoi Theater streams Demutsky's A Hero of our Time. Conductor: Alexander Soloviev; choreographer: Yuri Possokhov, with Denis Rodkin, Yulia Stepanova, Alexander Smoliyaninov. Production filmed in 2017. Available here and for 24 hours after.
7 pm ET: Jennifer Koh's "Alone Together." Twenty-one composers, most of whom have salaried positions or other forms of institutional support to carry them through this challenging time, are donating newly composed works to the project, while also each recommending a freelance composer to be formally commissioned. View via Instagram TV and Facebook Live. Subsequently available via YouTube. She will also share related content throughout the week, including composer insights, rehearsal footage, and musical scores posted on social media.
7:30 pm ET: Met Opera Streams presents Verdi's Luisa Miller. Conducted by Bertrand de Billy, starring Sonya Yoncheva, Piotr Beczala, and Plácido Domingo. Transmitted live on April 14, 2018. Go to www.metopera.org on the day.
Sunday, May 3
10 am ET: Virtually Gilmore: The 2018 Gilmore Keyboard Festival appearance of Spanish Harlem Orchestra at Kalamazoo's Chenery Auditorium. (Recorded on May 5, 2018). View on YouTube or The Gilmore website.
12 pm CET: Staatsoper unter den Linden presents Bruckner's Symphony No. 3. Conductor Daniel Barenboim, Staatskapelle Berlin (from the Philharmonie de Paris). Available free for 24 hours.
3 pm ET: Detroit Symphony Orchestra Watch Parties Mahler's Symphony No. 4. Conducted by Jader Bignamini, incoming DSO Music Director. Featuring soprano Janai Brugger. Watch Party hosted by DSO horn Johanna Yarbrough. View here and later on demand.
3 pm ET: Bang on a Can presents Bang on a Can Marathon 2020 Live Online! featuring 26 LIVE performances from musicians' homes in NYC and around the country. The concert begins with a performance by Meredith Monk at 3 pm and concludes with a performance by Bang on a Can All-Star pianist Vicky Chow playing John Adams's China Gates. Additional highlights include Steve Reich's Vermont Counterpoint performed by flutist Claire Chase, performances by Vijay Iyer, Maya Beiser, Shara Nova, Nathalie Joachim, and many more. The six-hour live Marathon will be hosted by Bang on a Can Co-Founders and Artistic Directors Michael Gordon, David Lang, and Julia Wolfe. View here.
3 pm ET: Caramoor presents Rob Kapilow and Michael Brown for a streamed performance of "What Makes It Great." View here.
7 pm CET: Dutch National Opera streams Berg's Wozzeck. Marc Albrecht conducts the Netherlands Philharmonic Orchestra, stage direction by Krzysztof Warlikowski. Christopher Maltman performs the title role and Eva-Maria Westbroek stars in the role of Marie. During the stream there will be live moderation for all your questions. View here.
7 pm CET: Bolshoi Theater streams Shostakovich's The Bright Stream. Conductor: Pavel Sorokin, choreographer: Alexei Ratmansky, with Svetlana Lunkina, Mikhail Lobukhin, Maria Alexandrova, Ruslan Skvortsov, Denis Savin. Production filmed in 2012. Ratmansky's brilliantly inventive choreography coupled with Shostakovich's wild and witty score made a rediscovery into a Bolshoi classic**. Available here and for 24 hours after.
7 pm BST: London Symphony Orchestra presents Mozart Concertos from LSO St Luke's. Program: Horn Concerto No. 4, Clarinet Concerto, Oboe Concerto, Sinfonia Concertante in E-flat major. Jaime Martín conductor with Olivier Stankiewicz oboe, Andrew Marriner clarinet, Timothy Jones horn, Juliana Koch oboe, Chris Richards clarinet, Rachel Gough bassoon. View on YouTube and later on demand.
7:30 pm ET: Nightly Met Opera Streams presents Borodin's Prince Igor. Conducted by Gianandrea Noseda, starring Oksana Dyka, Anita Rachvelishvili, and Ildar Abdrazakov. Transmitted live on March 1, 2014. Go to www.metopera.org on the day.
Monday, May 4
12 pm CET: Staatsoper unter den Linden presents Strauss's Der Rosenkavalier. Conductor Zubin Mehta, director: André Heller, with Camilla Nylund, Michèle Losier, Günther Groissböck, Nadine Sierra, Roman Trekel, Staatsopernchor, Staatskapelle Berlin). Available free for 24 hours.
2 pm ET: Virtually Gilmore: An all-Beethoven recital by pianist Jonathan Biss recorded especially for the occasion from his home. He performs Piano Sonatas Nos. 4, 27, and 30 and introduces them in a brief pre-concert talk. Biss won the Gilmore Young Artist Award in 2002 and is donating his fee to Artist Relief Tree, a relief fund for artists affected by cancellations due to COVID-19. View on YouTube or The Gilmore website.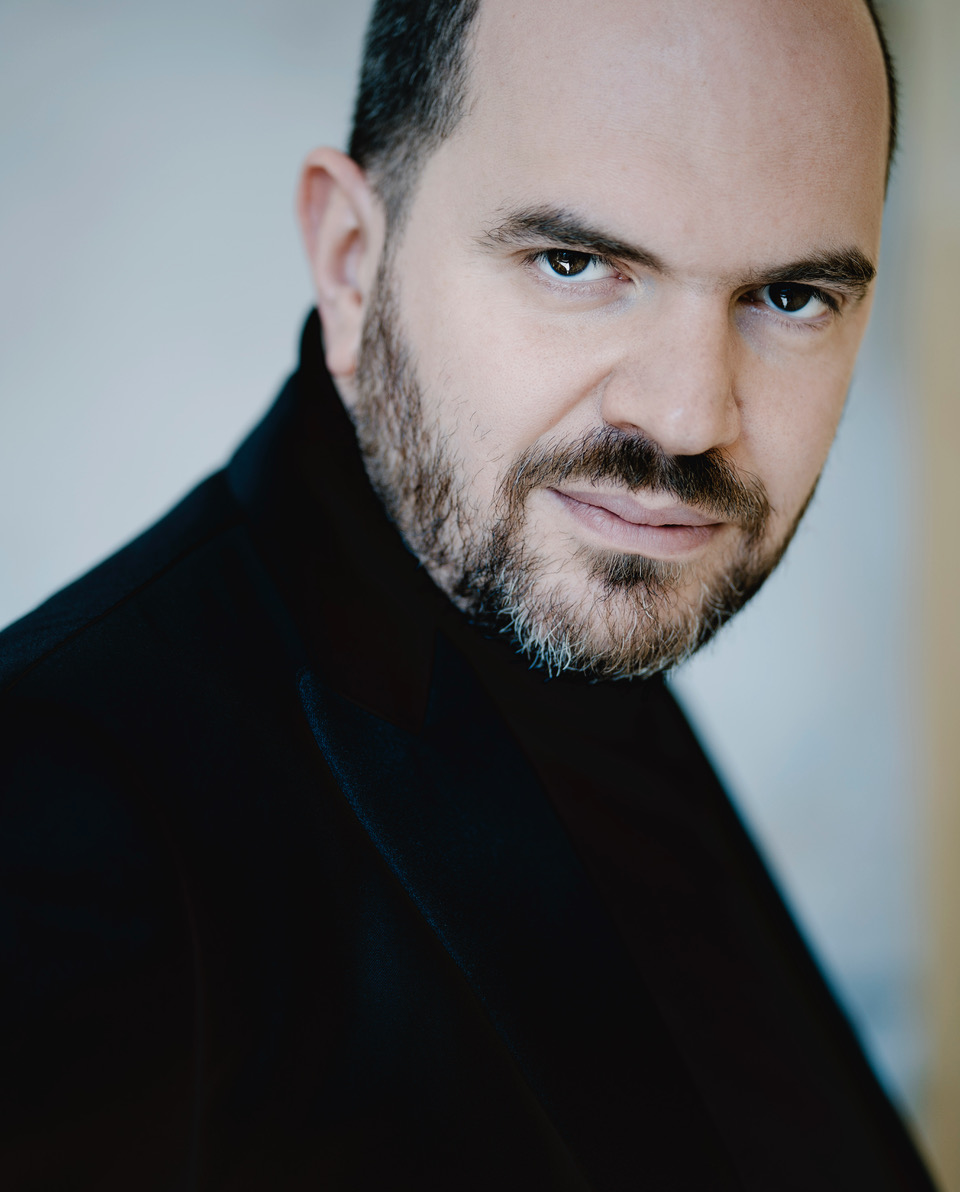 7 pm CET: IDAGIO Live presents Kirill Gerstein's #ViewAcrossTheKeyboard. Join Kirill Gerstein in an exploration of the treasures of keyboard discography every Monday evening. View here.
7:30 pm ET: Nightly Met Opera Streams presents Mozart's Le Nozze di Figaro. Conducted by James Levine, starring Renée Fleming, Cecilia Bartoli, Susanne Mentzer, Dwayne Croft, and Sir Bryn Terfel. Transmitted live on November 11, 1998. Go to www.metopera.org on the day.
Tuesday, May 5
12 pm CET: Staatsoper unter den Linden presents Mendelssohn and Brahms. Mendelssohn's Violin Concerto in E-Minor, Op. 64 and Brahms's Symphony No. 2 in D. Conductor: Daniel Barenboim, with Jiyoon Lee violin and Staatskapelle Berlin. Available free for 24 hours.
2 pm ET: Virtually Gilmore: 2018 Gilmore Artist Igor Levit will close the series with a live performance from Berlin. He will perform his planned Festival repertoire, an all-Beethoven program including the Sonata in B-flat Major, Op. 106 (Hammerklavier). Additional works include Sonata in E Major, Op. 14, No. 1; Sonata in G Major, Op. 14, No. 2; and Sonata in B-flat Major, Op. 22. View on YouTube or The Gilmore website. LIVE
5:30pm ET: Chamber Music Society of Lincoln Center presents 25th Season Opening Gala. Corigliano's Fanfares to Music, Debussy's Premiere Rhapsody, Mozart's Clarinet Quintet in A, Schubert's Piano Trio No. 1 in B- flat, Op. 99, with David Shifrin, clarinet. Robert Routch, horn, American Brass Quintet, Meridian Arts Ensemble, Joseph Silverstein, violin, Ani Kavafian, violin, Paul Neubauer, viola, Gary Hoffman, cello, André Watts, piano and Hugh Downs, host. Originally broadcast October 10, 1993. View here.
7:30 pm ET: Nightly Met Opera Streams presents Thomas's Hamlet. Conducted by Louis Langrée, starring Marlis Petersen, Jennifer Larmore, Simon Keenlyside, and James Morris. Transmitted live on March 27, 2010. Go to www.metopera.org on the day.
8 pm ET: New York City Ballet present Rubies. Music by Igor Stravinsky, choreography by George Balanchine, with Megan Fairchild, Gonzalo Garcia, Mira Nadon, the NYCB Orchestra, conductor Andrew Litton. Filmed on September 19, 2019, Lincoln Center. Introduction by Andrew Litton, NYCB Music Director. View on website, Facebook or YouTube until May 8 at 8 pm ET.
Artists and Organizations Offering Free Content
The following are all accessible during the coronavirus pandemic:
Academy of Ancient Music
The most listened-to period instrument ensemble, directed by Richard Egarr, is making weekly streams available on its website. Guest artists include Louise Alder, soprano, Nicola Benedetti, violin, Mary Bevan, soprano, David Blackadder, trumpet, Iestyn Davies, countertenor, Tim Mead, countertenor, Christopher Purvis, bass, and Tenebrae, directed by Nigel Short. Explore here.
Aix Festival
The Festival d'Aix-en-Provence is offering the opportunity to watch or re-watch full performances of Festival d'Aix-en-Provence operas online and for free. Offerings include: Puccini's Tosca, staged by Christophe Honoré (2019), Mozart's Requiem, staged by Romeo Castellucci (2019) **, Strauss's Ariadne auf Naxos, staged by Katie Mitchell (2018), Stravinsky's The Rake's Progress, staged by Simon McBurney (2017) **, Mozart's Don Giovanni, staged by Jean-François Sivadier (2017). Many of these are rightly acclaimed. To view, click here.
American Opera Project
American Opera Project presents AOPTV: Opera Comes Home. Three world premiere English-language opera productions are available for livestream on the AOP website. As One is a chamber opera by composer Laura Kaminsky, librettist Mark Campbell and librettist/filmmaker Kimberly Reed in which two voices—Hannah after (mezzo-soprano) and Hannah before (baritone)—trace a transgender protagonist from her youth in a small town to her college years on the West Coast, and finally to Norway where she is surprised at what she learns about herself. Three Way, with music by Robert Paterson and libretto by David Cote, is an opera on the present and future of sex and love comprised of three, playful one-acts. Harriet Tubman, with music and libretto by Nkeiru Okoye, is a two-act theatrical work that tells of how a young girl born in slavery becomes Harriet Tubman, the legendary Underground Railroad conductor.
American Pianists Association
To keep the music alive while they prepare for the 2021 American Pianists Awards, APA is revisiting the last two classical competitions. For two months, it will be uploading performances to its YouTube Channel from the 2013 and 2017 Awards competitions. Performances by Sean Chen and Claire Huangci are already posted, and new videos will be added daily until late May.
American Symphony Orchestra
American Symphony Orchestra presents ASO Online. Each Wednesday, for as long as live performances are not possible, the ASO will release a recording from its archives. Content will alternate weekly between live video recordings of SummerScape operas and audio recordings from previous ASO concerts. Korngold's Das Wunder der Heliane (The Miracle of Heliane), conducted by Leon Botstein, brilliantly directed by Christian Räth, and with a cast including Lithuanian soprano Ausrine Stundyte, tenor Daniel Brenna, and bass-baritone Alfred Walker is highly recommended and available now.
Apollo's Fire: Music for the Soul
The Cleveland-based baroque orchestra founded by Artistic Director Jeannette Sorrell is offering a series of video streams entitled "Music for the Soul." New episodes are posted here.
Australian Chamber Orchestra
ACO HomeCasts is an innovative digital content season curated by Artistic Director Richard Tognetti, and with an emphasis on content that reflects the ACO's artistry, dynamism, and sense of adventure. ACO HomeCasts encompass a mix of hi- and lo-fi content presented across a range of channels. Musicians have been equipped with a mini in-home studio and training, enabling them to record, produce, and broadcast content directly from their homes. This includes full-length ACO concerts broadcast as Facebook Watch Parties hosted by an ACO musician, intimate solo performances filmed live from musicians' homes, and "Ask-Me-Anything" Instagram interviews. Audiences can request specific performances and submit questions to musicians. Each week's schedule is announced Monday mornings here.
Baltimore Symphony Orchestra
BSO musicians are putting live-streamed concerts on the orchestra's Facebook page on Wednesday and Sunday nights "for the near future."
Bayerischen Staatsoper
Individual performances – such as Bluebeard's Castle with John Lundgren and Nina Stemme, and Il Trovatore with Anja Harteros and Jonas Kaufmann – are available as live stream or as video-on-demand for 14 days. Visit here to view and for details.
LAST CHANCE: Berlin Philharmonic
The BPO has made its Digital Concert Hall free of charge until April 30. Use the password BERLINPHIL. The Digital Concert Hall remains free of charge for 30 days from the time of activation. Available are over 600 orchestra concerts covering more than ten years, including 15 concerts with the orchestra's new Chief Conductor Kirill Petrenko, interviews, backstage footage.
Beth Morrison Projects
The new opera powerhouse is offering an "Opera of the Week," which streams every Thursday on BMP's home page. The current offering Kamala Sankaram and Susan Yankowitz's Thumbprint inspired by the extraordinary transformation of Mukhtar Mai, a young woman whose world was shattered by an act of brutality that could have destroyed her. Instead, she discovers a weapon—her voice—and against all odds, to the astonishment of her country and herself, she seeks justice and finds it.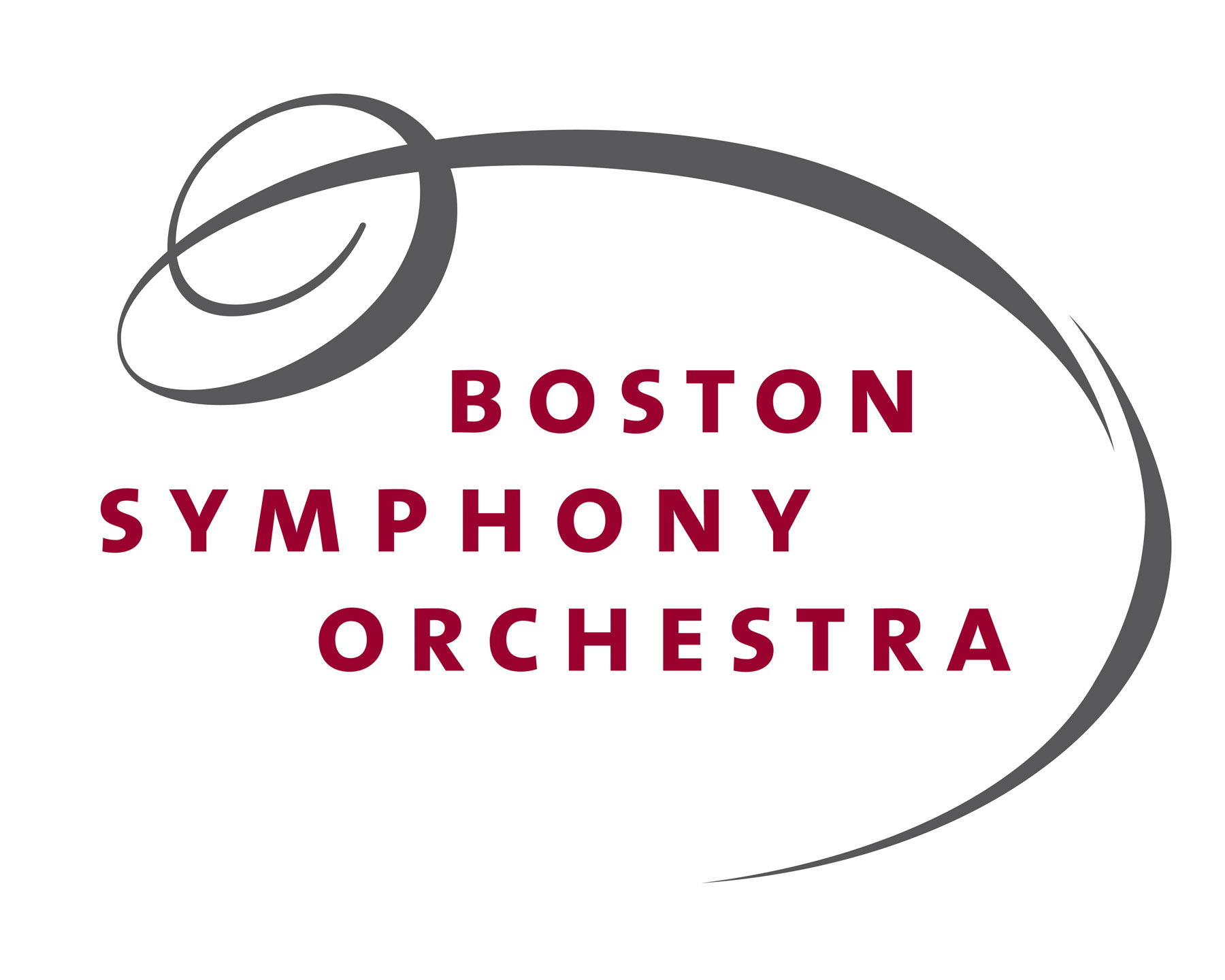 Boston Symphony Orchestra
The Boston Symphony presents "BSO at Home," which includes self-produced videos from BSO musicians and conductors featuring anecdotes, personal reflections and insights, and short informal performances to be released periodically through the BSO's social media channels. There will also be six weeks of daily curated audio offerings available each weekday morning at 10 a.m. through www.bso.org/athome. For a complete list click here.
Budapest Festival Orchestra Quarantine Soirées
Hungarian conductor Ivan Fischer has created a new concert series in response to the worldwide musical shutdown. The Quarantine Soirées are LIVE and free to view online chamber music concerts given nightly at 7:45 pm. Visit here for details of upcoming concerts.
Carnegie Hall
Live with Carnegie Hall is a new online series designed to connect world-class artists with musical lovers everywhere, featuring live musical performances, storytelling, and conversations that offer deeper insights into great music and behind-the-scenes personal perspectives. Upcoming episodes will be specially curated by leading musicians including Emanuel Ax, Joshua Bell, Michael Feinstein, Renée Fleming, Angélique Kidjo, and Ute Lemper. Programs will be announced on a weekly basis. In addition to live conversation and/performance, Live with Carnegie Hall programming will integrate historical or recent audio/video content drawn from concerts, master classes, and recordings. In most of the programs, artists will engage with viewers in real time via social media, building an inspired sense of community. The series will be streamed via Facebook and Instagram. A schedule will be found on carnegiehall.org/live.
The Cleveland Orchestra
The Cleveland Orchestra is offering free on-demand access to its Centennial Celebration conducted by Music Director Franz Welser-Möst and featuring Lang Lang in Mozart's Piano Concerto No. 24. The concert also features Richard Strauss's Die Frau Ohne Schatten Symphonic Fantasy and Ravel's La Valse. Its also offers daily Mindful Music Moments videos, and videos from musicians performing from home. For information and to view visit here.
Cliburn at Home
The Cliburn has three new online initiatives. "Cliburn Watch Party" relives some of the best moments of the Van Cliburn International Piano Competition twice a week. "Cliburn Kids"—on Mondays and Thursdays at 11am—explores rhythm, storytelling, dance, and listening games in short (seven- to 10-minute), entertaining, and educational journeys. "Cliburn Amateur Spotlight," on Tuesdays, Fridays, and Sundays at 4 pm CDT, posts performance videos submitted by the 72 who were accepted as competitors for the 2020 Cliburn International Amateur Piano Competition (rescheduled to 2022). Visit Facebook, YouTube, Instagram or Cliburn.org.
Daniel Hope
Violinist Daniel Hope presents "Hope at Home," a television series for our socially distanced times. Professionally produced by Kobalt Productions for Europe's ARTE television network, the series comprises half-hour episodes of live musical performance by leading classical artists. Episodes are archived for 90 days on the ARTE Concert website and on Deutsche Grammophon's YouTube channel.
David Korevaar's Beethoven Sonatas
Pianist David Korevaar will perform, record and share 32 Beethoven Sonatas in 60 days to celebrate the composer's 250th birthday, recorded from his living room in Colorado with no edits and minimal equipment. Please be forgiving of the piano tuning as his local piano tuners were social distancing too! Daily instalments available here.
Detroit Symphony Orchestra
The Detroit Symphony Orchestra has made its webcast archive available for free on its website. The collection features 200+ works going back three years, and highlights include Leonard Slatkin conducting John Luther Adams's climate change-inspired Become Ocean from 2019, several world premieres, and a host of bite-sized encores.
Deutsche Grammophon Yellow Lounge
The German classical music giant is streaming Yellow Lounge broadcasts from its archives. Recent additions include clarinetist Andreas Ottensamer, pianists Alice Sara Ott and Chihiro Yamanaka, and cellist Mischa Maisky. Performances are broadcast in rotation, one video at a time, adding a new performance every few days. DG communicates the start of each new performance by newsletter at the start of each week. To keep updated sign up here.
Finnish National Opera
Finnish National Opera presents Stage24, a series of streamed archived performances on its website, which are then available for the next six months. Interesting recent content includes a staged version of Sibelius's Kullervo, Stravinsky's The Rake's Progress, Caspar Holten's staging of Wagner's Der Fliegende Holländer with Camilla Nylund and Christoff Loy's Tosca. An excellent company and some really interesting and original work worth investigating ** View here.
IDAGIO
Streaming service IDAGIO has launched a new live video series called IDAGIO Live to help artists and listeners feel more connected through live interviews with prominent artists from the comfort of their own homes. Baritone Thomas Hampson will be hosting a weekly program each Tuesday and Thursday. Details here.
NEW: Duo Ingolfsson-Stoupel
Violinist Judith Ingolfsson and pianist Vladimir Stoupel are seasoned soloists who united with the goal of exploring new paths and directions in the intimate atmosphere of the violin-piano recital winning acclaim for their performances across the globe. In response to the COVID-19 pandemic, they are presenting music that is close to their hearts every Friday and Tuesday at 1 pm EST on YouTube. LIVE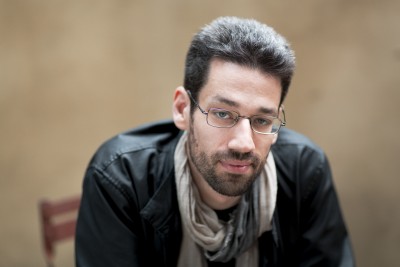 Jonathan Biss's #DailyBeethoven
Renowned Beethoven interpreter Jonathan Biss gives daily performances for his Facebook followers of sonata movements and miniatures by the composer. View and explore archived performances here.
Kennedy Center Couch Concerts
The Kennedy Center is offering a free, live digital performance initiative, Couch Concerts, to help inspire, uplift, heal, and bring the performing arts into homes across the country and around the world during these difficult times. Couch Concerts stream direct from artists' homes on the Kennedy Center website at 4 pm ET every Monday, Wednesday, and Friday. Audiences can discover a wide range of other at-home programming through the Kennedy Center at Home webpage.
NEW: La Monnaie
Belgium's La Monnaie de Munt has launched free streaming of a virtual season of seven operas from the archives: Mozart's Mitridate, Re di Ponto, Poulenc's Dialogues des Carmélites, Offenbach's Les Contes d'Hoffmann, Puccini's Madama Buttetrfly, Verdi's Macbeth, Philippe Boesmans's Au Monde, Howard Moody's Push all available until May 17. Details and access here.
LA Opera
LA Opera is maintaining a weekly #LAOAtHome schedule including live Living Room Recitals and popular productions from the vaults. Weekly details here.
La Scala/RAI
Italy's RAI presents five productions from La Scala Milan including the world premiere of Kurtág's Fin de Partie, Daniel Barenboim conducting Götterdämmerung, Lisette Oropesa in Verdi's I Masnadieri, Montedervi's Orfeo conducted by Rinaldo Alessandrini, and Les Vêpres Siciliennes conducted by Daniele Gatti. A wide range of concerts are also available. Click here to view and for further details.
Lincoln Center
Lincoln Center at Home enables families and communities to keep the arts front and center. From the archives of Lincoln Center's resident organizations comes a trove of video, including rarely seen footage from decades of Live from Lincoln Center, more recent performances from across campus, and live streams from wherever performances are still happening. In addition, Lincoln Center Pop-Up Classroom broadcasts on Facebook Live every weekday at 10 am ET. Led by some of the world's best artists and educators, each creative learning activity utilizes simple materials found at home to help families with children explore a variety of art forms. Each classroom will remain available on Facebook after the live broadcast. Finally, #ConcertsForKids teams up with top artists to bring world-class performances and diverse musical perspectives from their homes to yours. Check web calendar for latest digital offerings.
Los Angeles Chamber Orchestra
Los Angeles Chamber Orchestra presents free LACO AT HOME streaming and on demand performances, including a full showing of the orchestra's critically acclaimed performance last fall featuring the West Coast premiere of Dark with Excessive Bright for double bass and strings by LACO Artist-in-Residence Missy Mazzoli. Available on demand here with more being added soon.
Los Angeles Master Chorale
"Offstage with the Los Angeles Master Chorale" is a weekly series airing at 5 pm (PT) and beginning on Friday, April 24. The series will feature interviews conducted by Artistic Director Grant Gershon and Associate Conductor Jenny Wong with notable performers as well as Master Chorale singers. Before each interview, viewers will be able to submit questions via social media; recordings of each session available here. Special guests include newly appointed Artist-in-Residence Reena Esmail, Morten Lauridsen, Anna Schubert, Peter Sellars, Derrick Spiva, and more.
Metropolitan Opera Free Student Streams
Students and teachers worldwide can draw from the Met's online library of operas and curricular materials plus new live virtual conversations with Met artists and educators from the company's national education program. Resource materials will be made available weekly via the Met website starting on Mondays at 10 am ET, including extensive background information; activities to help students engage before, during, and after the performance stream; illustrated synopses; coloring pages; and audio clips. On Wednesdays at 5 pm ET, each week's performance will be made available for streaming on the Met website, where it will remain for 48 hours. An hour before each performance stream, students from around the world will have the opportunity to interact directly with a singer or member of the creative team on Zoom. Upcoming streams include Massenet's Cendrillon, Donizetti's L'Elisir d'Amore, Humperdinck's Hansel and Gretel, and Bizet's Carmen. More information here.
Minnesota Orchestra
Minnesota Orchestra at Home shares video, audio, and educational materials through the categories of Watch, Listen and Learn, including videos from the orchestra's archives and newly created "mini-concerts" directly from the homes of Orchestra musicians. Explore and view here.
National Sawdust
National Sawdust has launched Live@NationalSawdust, a free digital platform offering concerts from the past five seasons and professional development programs from Renée Fleming, Meredith Monk and others, and including fundraising efforts for National Sawdust and the artists involved. Initial releases will focus on the very first concert in the venue from October 2015, including performances by Philip Glass, Foday Musa Suso, Tanya Tagaq, Chris Thile, Nico Muhly, Nadia Sirota, Jeffrey Zeigler, Eve Gigliotti, Paola Prestini, Nels Cline, Glenn Kotche, Theo Bleckmann, ACME and more. Future releases will draw from an extensive digital archive of more than 1,200 live performances, including highlights like Terry Riley's Archangels featuring the Choir of Trinity Wall Street, Du Yun's Pan Asia Sounding Festival, and more.
New World Symphony
The New World Symphony presents a web-based series called NWS Archive+. Michael Tilson Thomas moderates discussions with NWS Fellows, alumni, guest artists, and visiting faculty about archived recordings. Performances will be available here. NWS Fellows also play live, informal chamber music concerts from their homes in Miami Beach and broadcast via Facebook Live. In addition, the NWS online archive contains master classes, tutorials and town halls, which can be found here. Finally, for the past 10 years, the Fellows have performed one-hour concerts for local school children. These concerts and preparatory material will be available free to students and parents. NWS Educational concerts can be found here.
Olyrix
French opera streaming site Olyrix is making its content free throughout the COVID-19 crisis. Not all content is watchable in the U.S., but there are many fascinating productions and concerts from top-notch opera companies, from Purcell's The Indian Queen from Opéra de Lille to Korngold's Violanta from Teatro Reggio Torino. A really well-curated collection. ** Explore here.
Onsite Opera
The New York opera company, which specializes in site-specific and immersive productions, have made five filmed productions available through the company's website and Facebook page. Operas include Rhoda and the Fossil Hunt staged at the American Museum of Natural History, Rameau's Pygmalion staged at the Lifestyle-Trimco mannequin showroom, Mozart's The Secret Gardener staged at the Westside Community Garden, and Murasaki's Moon filmed at the Metropolitan Museum.
Opéra National de Paris
The Palais Garnier and Bastille Opera are making their digital stage, "The 3e Scène," free and available to all. Founded in 2015, the platform is a pure place of artistic adventure and exploration, giving free rein to photographers, filmmakers, writers, illustrators, visual artists, composers, and choreographers to create original works. Visit here. Some of Opéra National de Paris's productions are accessible on the company's Facebook Page. In addition, Octave, the Paris Opera's online magazine, is posting articles, videos, and interviews here.
Opera North
One of Britain's most respected smaller opera companies, Opera North has put its acclaimed semi-staged concerts of Wagner's epic Ring Cycle online. "Beg, borrow, or be like Wotan and steal a ticket for this show," said the UK's Times of Das Rheingold. "You'd be lucky to hear as good at Bayreuth," said The Telegraph of Die Walküre. Richard Farnes proves a seriously impressive Wagner conductor. Watch here.
OperaVision
OperaVision offers livestreams of operas available for free and online for six months. Previous offerings include Don Giovanni from Finnish National Opera and David McVicar's superb Die Entführung aus dem Serail from Glyndebourne. ** View past content here.
The Philadelphia Orchestra
Music Director Yannick Nézet-Séguin and The Philadelphia Orchestra are offering new ways to engage with the music and musicians of the Orchestra. Through WATCH, LISTEN, LEARN the Virtual Philadelphia Orchestra will fulfill its ongoing commitment to bring music, in video and audio forms, as well as interactive education and enrichment, to audiences. Content is available here.
Pierre Boulez Saal
The Pierre Boulez Saal is making an ongoing list of recordings available for a limited time. Highlights include Barenboim and the Boulez Ensemble playing Schubert, Berg, Widmann, and Boulez, lectures and concerts led by Jörg Widmann, and a Beethoven cycle with the West-Eastern Divan Orchestra conducted by Barenboim. Explore here.
San Francisco Symphony
San Francisco Symphony is making all documentary and concert episodes of Michael Tilson Thomas and the San Francisco Symphony's groundbreaking Keeping Score project available for unlimited free streaming on the Symphony's YouTube channel. MTT explores the motivations and influences behind major classical works by Tchaikovsky, Beethoven, Copland, Stravinsky, Berlioz, Ives, Shostakovich, and Mahler. Each episode is accompanied by a one-hour concert program by the San Francisco Symphony. Unmissable. **
Seattle Symphony
Seattle Symphony is rebroadcasting concerts on Thursday and Saturday evenings. In addition, Morning Notes on YouTube or Facebook features solo performances by individual musicians.
Trinity Wall Street
New York's Trinity Church Wall Street introduces daily weekday "Comfort at One" (1 pm ET) streaming performances on Facebook with full videos posted here. Tune in for encore performances of favorite Trinity concerts, professionally filmed in HD, along with current at-home performances from Trinity's extended artistic family. "During trying times, music stills our souls and provides a healing grace," writes Trinity. "We hope these performances help you find a daily haven of peace and comfort."
Voices of Ascension
New York choir Voices of Ascension, which celebrates its 30th anniversary next season, is posting a daily offering of choral beauty on its website. Music is chosen by staff, members of the chorus and orchestra, and listeners. View here.
Warsaw Philharmonic
The Warsaw Philharmonic has made a selection of video recordings available on its YouTube channel. Recent offerings include Saint-Saëns's Organ Symphony and Arvo Pärt's Swansong conducted by Artistic Director Andrzej Boreyko, as well as rarities by Polish composers like Grazyna Bacewicz. It's an excellent orchestra very much in the Eastern European tradition and concerts have been master edited for posting online.
Paid Digital Arts Services
Medici TV
Thousands of classical music videos are available by subscription, as well as hundreds of events that are broadcast live for free each year, available for 90 days. Subscriptions cost $83.85 per year. www.medici.tv
Archived Recent Performances
The following broadcast events have occurred since the start of the COVID-19 crisis and are still available for viewing:
March 12
The Philadelphia Orchestra and Music Director Yannick Nézet-Séguin performed BeethovenNOW: Symphonies 5 & 6 as well as Iman Habibi's Jeder Baum Spricht to an empty Verizon Hall for live broadcast. An outstanding concert captured in excellent visuals and sound. www.philorch.org/live
Miller Theater's Bach Collection was performed live for a virtual audience. The program included Jesu, Joy of Man's Desiring (arr. Hess), Concerto for Violin and Oboe in C minor, BWV 1060 (arr. Fischer), Chorale Prelude Ich ruf zu dir, Herr Jesu Christ, BWV 639 (arr. Busoni), and Cantata Ich habe genug, BWV 82, with Kady Evanyshyn, mezzo-soprano, Rebecca Fischer, violin, Alecia Lawyer, oboe, Simone Dinnerstein, piano, Baroklyn. View here.
March 14
Canadian pianist Garrick Ohlsson played an impressive selection of works by Beethoven, Prokofiev (the Sixth Sonata), and Chopin to an empty house at New York's 92nd Street Y. View here.
March 16
In front of an empty auditorium (very visible thanks to excellent camerawork) Melbourne Symphony Orchestra was conducted by Forth Worth Symphony Music Director Miguel Harth Bedoya in dynamic performances of Bloch's Schelomo with soloist Timo-Veikko Valve, and Rimsky-Korsakov's Scheherazade. Available here.
March 22
Dorn Music presented the Kuss Quartett playing Beethoven's String Quartet in F, Op.18 No. 1, String Quartet in F, Op. 135 and String Quartet in A minor, Op. 132 Movement No. 3 Heiliger Dankgesang eines Genesenen an die Gottheit, in der lydischen Tonart for the benefit of freelance musicians in Lower Saxony and across the world. The Live Broadcast from Hannover is available here. Donate here.
March 26
92nd St. Y presents Jonathan Biss playing Beethoven's last three piano sonatas. Written, as Beethoven said, "in a single breath," these pieces represent the apotheosis of his piano writing, showing his mastery of the variation form (in Op. 109), his expertise in the forms of the musical past (the fugue, in Op. 110), and an ability to be cutting-edge (considering Op. 111 as a whole, but especially the famous 'boogie woogie' moments in the second movement). Available here.
April 5
Violinist Isabelle Faust live-streamed a solo Bach recital on from Leipzig's Thomaskirche, the church where JS Bach was Kapellmeister from 1723 until 1750. The concert is on Arte.tv and free to view until July 4. Highly recommended **
April 10
Handel's Messiah with The Tabernacle Choir and Orchestra at Temple Square and soloists Amanda Woodbury, Tamara Mumford, Tyler Nelson, and Tyler Simpson. Recorded in 2018 but archived for a rainy day such as this. Available here.
Bach's St. John Passion, performed by Bach Collegium Japan conducted by Masaaki Suzuki from the Cologne Philharmonic. View here.
April 14
92nd St Y presents Marc-André Hamelin who streamed a characteristically elegant program from his home, with the timely inclusion of Liszt's Bénédiction de Dieu dans la solitude. The repertoire also included C. P. E. Bach, Enescu, Fauré, Scriabin, and six selections from Debussy's Preludes, Book II. View here.
**Highly recommended
Classical music coverage on Musical America is supported in part by a grant from the Rubin Institute for Music Criticism, the San Francisco Conservatory of Music, and the Ann and Gordon Getty Foundation. Musical America makes all editorial decisions.
Photos from the top: Kent Nagano, Angel Blue, "Fats" Waller, Kirill Gerstein, Jonathan Bis

WHO'S BLOGGING


RENT A PHOTO
Search Musical America's archive of photos from 1900-1992.