---
New Artist of the Month: Conductor Michele Gamba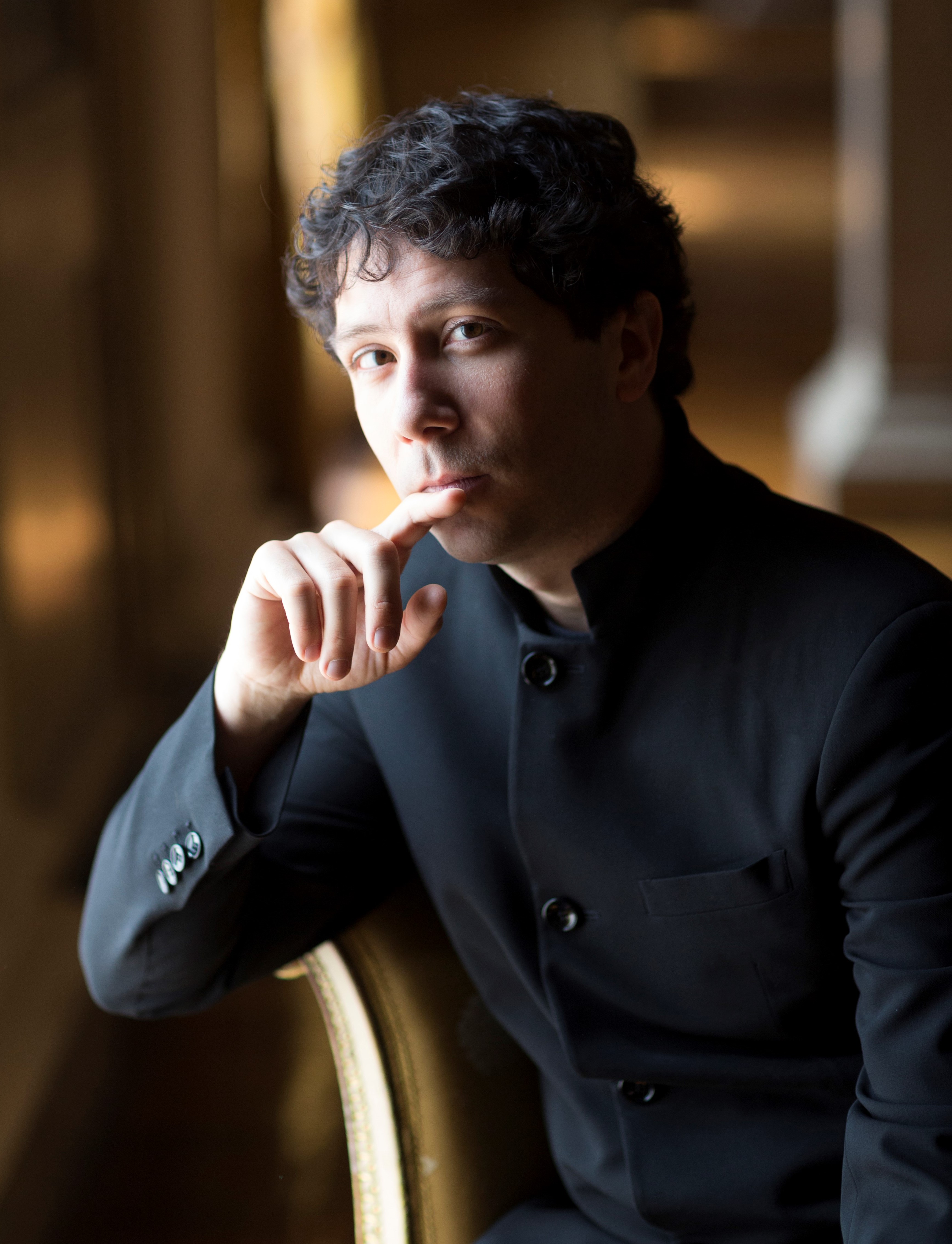 MILAN — When I meet conductor Michele Gamba in October, his latest musical marathon is drawing to a close. He has recently concluded a run of L'elisir d'amore at La Scala featuring baritone Ambrogio Maestri, rising soprano Rosa Feola, and, trickily, tenor Vittorio Grigolo, recently been embroiled in a scandal. During the La Scala run, Gamba also launched the latest Milano Musica, a contemporary music festival, leading the "La Verdi" Symphony in a program of Luca Francesconi and Mahler. Still on the horizon was an opera gala with star tenor Francesco Meli in Parma. "My agent advised me against taking on all these engagements at once," Gamba tells me. "I said to him, 'Look, we need to make this happen.'"
Days earlier at La Scala, his conducting hardly sounded overstretched. Skittering orchestral passages were brilliant and crisp, limpid bel canto lines elegantly shaped, and all was weaved into a lively, spacious whole. As I search for words, Gamba offers the perfect metaphor: "It's L'elisir," he says. "It needs to feel like a chilled sparkling wine."
Bright, charming, irreverent, and cultured (he peppers our conversation with references to writer Italo Calvino, French poet Charles Baudelaire, and John Locke), it is no surprise Gamba, 36, has impressed the city's cultural elite. He has a handful of La Scala productions under his belt and has been entrusted with a run of La traviata featuring Angel Blue, Charles Castronovo, and Plácido Domingo next year. Other engagements this season have included Il barbiere di Siviglia at the Maggio Musicale and Rigoletto at Deutsche Oper Berlin.
With a wider background than Italy's prominent 40-and-under homegrown opera specialists (Michele Mariotti, Daniele Rustioni, and Francesco Ivan Ciampa, among them), Gamba trained with Tony Pappano and Daniel Barenboim in London and Berlin. Plus, his taste in orchestral repertoire—he has performed Donatoni and Bernstein (2016), Elgar (2017), Berg and Reich (2018), and Brahms and Shostakovich (2019)—is decidedly cosmopolitan.
In Italy, land of the autocratic maestro, Gamba's communicative podium manner feels fresh. "When you enter an authentic dialogue, it keeps it unpredictable and every performance is different," he says. "They [La Scala's orchestra] know the local idiom so well, so there's no need to impose anything. I don't even conduct 'Una furtiva lagrima.' I let the bassoon play and the orchestra follows."
An auspicious start
Gamba's La Scala break came in 2016, after Michele Mariotti fell ill moments before a performance of I due foscari. Cast member Fracesco Meli recalled that Gamba, who had assisted Pappano on the work at Covent Garden, was in town. The young maestro was cooking pasta when he received La Scala's call; minutes later he was on the podium (just a quarter-of-a-hour behind schedule).
"The first thing the concertmaster said to me was 'We talk down here," so there I was shouting out numbers" in the pit, Gamba says. Despite some hairy moments (an early trombone cue) he survived, and was deemed an "overnight sensation" by the media. ("The journalists were "kicking me out of bed the next morning," he laughs). Crucially, he hit it off with the players. "The decision to give me more commitments ultimately came from them," he says.
Initially, Gamba's career was on a different path. Born to non-musician parents in Milan, his aptitude for the piano was spotted early, and studies at the Milan Conservatory (latterly combined with a degree in Philosophy) followed. Specializing in chamber music and lieder at London's Royal Academy of Music thereafter, he won a place as répétiteur in the Royal Opera House's Jette Parker Young Artists Program. Gamba caught Pappano's eye, and was snapped up as his assistant at Covent Garden where he was involved with wide swath of repertoire, from George Benjamin's Written on Skin to Szymanowski's Krol Roger and Mark-Anthony Turnage's Anna Nicole (in addition to plenty of Verdi, Puccini and Wagner).
It was invaluable training. "[Pappano] is so careful in the way he works with voices. It is never about finding a quick fix," Gamba says. Winning a spot to assist Barenboim at the Staatskapelle Berlin was the next big step. Gamba beams when he describes his mentor's unparalleled conducting technique. "I could have stayed with Barenboim for 40 years and learned every day," he says.
Cue the horns, taste the wine
But Gamba learned most about Italian repertoire from the orchestras of his home. How do notoriously ill-disciplined Italian orchestras respond to his democratic approach? "They can be vocal, especially with young conductors," Gamba admits. "They like food and wine and enjoy speaking about it in rehearsals. You need to find the right balance, to give them freedom within your frame."
In a culture where authority is often closely aligned with age, managing singers also can be a challenge. Grigolo's arrival in Milan for L'elisir coincided with news he had been dismissed from Convent Garden's touring production of Faust for allegedly groping a chorister. Asked how he was during performances, Gamba responded, "musically generous but erratic and unpredictable." Gamba's solution? To watch him like a hawk, offering the illusion of flexibility while holding a tight leash.
The Covent Garden charges notwithstanding, in Milan, Grigolo was bathed with applause during his first curtain call--a tacit expression of local solidarity in a nation seemingly impervious to #MeToo.
Did working with Grigolo make him feel uncomfortable? Gamba dodges the question, but, when pushed, reveals his fears about the potential implications of #MeToo. "Things [can get] badly mixed up," he says ruefully. "But I'm going to keep being myself. I am unapologetic about that."
With another milestone on the books--Kasper Holten's new production of Idomeneo at the Israeli Opera in January—Gamba sees his next biggest challenge as acquiring comparable experience in symphonic music as in opera. However Gamba's career progresses, he will surely relish it: "I simply enjoy making music, being prepared, and knowing my stuff," he says.

WHO'S BLOGGING


RENT A PHOTO
Search Musical America's archive of photos from 1900-1992.