---
New Artist of the Month: Composer Gabriella Smith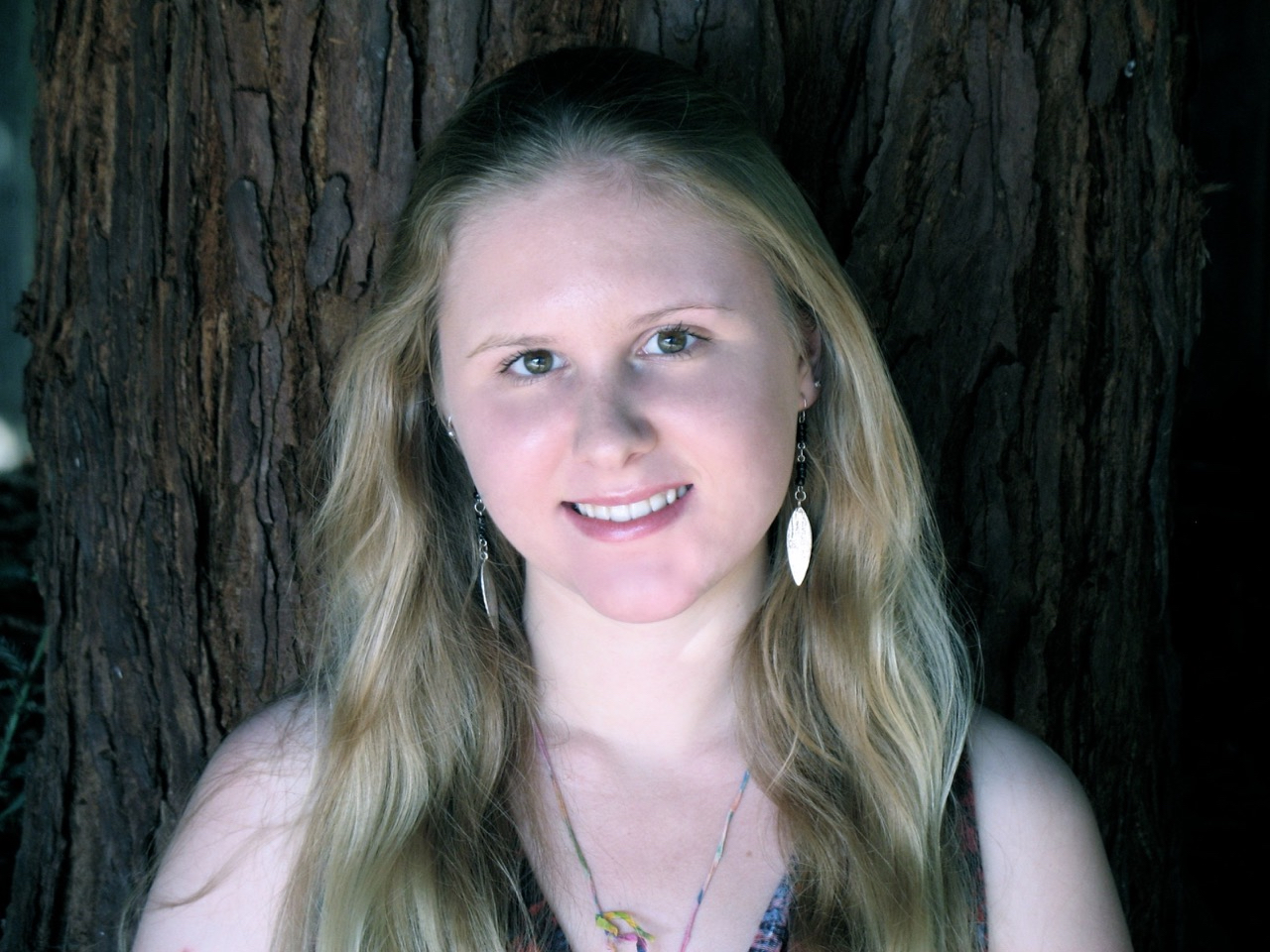 It must be a young composer's dream to be programmed by John Adams as one of the musicians whose creative force he sees as "the future of American music." In the case of Gabriella Smith's Carrot Revolution, featured on an Adams-curated New York Philharmonic "Nightcap" concert in March, the riotous, high-voltage string quartet pretty much stole the show.
"Wild and tangy, it put an instant smile on more faces than just mine," I wrote at the time, calling Smith "the coolest, most inventive, and most exciting new voice I've heard in ages."
Equally impressive is her sparkling guitar duet Loop the Fractal Hold of Rain, included on a winning CD recorded last year by guitarists Thomas Flippin and Christopher Mallett. Still only 27, Smith has had works performed across the U.S. and internationally by new music luminaries from eighth blackbird to Bang on a Can All-Stars.
Smith is a San Francisco Bay area composer who Adams has known since she started dropping by "with stacks of scores" at age 15. (She currently resides in Marseille, where her physicist boyfriend is completing a study of clarinet acoustics.) In January, after the LA Phil played her orchestral work Tumblebird Contrails, the musicians went straight to management asking that she be commissioned for a new piece—something Adams says never happens.
Smith started to compose soon after taking up the violin at age seven. "At first it was a way to try and figure out how the music I was playing came into existence," she explains, "but it quickly became this really fun puzzle. Of course, never having had any training, it never turned out the way I wanted it to. So, I became obsessed with trying to turn this sound in my head into something that actually sounded like [what I was hearing]. Really, that's still what I'm trying to do."
Music wasn't her first love. A passion for biology, ecology, and conservation led to five years of formative experiences volunteering at a bird-banding and songbird research center in Point Reyes, CA. "Even after I went to Curtis, I thought, 'This is a really cool opportunity.' I might still go back and do a degree in ecology," she says.
But music had a way of taking over. Plucking up her courage, she first shared her compositions as an 11-year-old with an enthusiastic piano teacher; soon, she became convinced that music was something worth going for. Later on, the John Adams Young Composers Program at Crowden Music Center in Berkeley gave her the chance to meet Adams himself. "I pestered him a little bit when I was a teenager," she laughs. "I was very prolific back then, so why not turn up with all of [my pieces]?"
At 17, she won a place at Curtis where she wrote the first piece that she felt really expressed her own voice, an 11-minute work for oboe and string quartet called Kisiabaton. "Most pieces before that were imitating stuff I liked," she admits. "I stumbled upon it unexpectedly and thought 'Oh, this is my music--this is how it sounds.'"
Her music began to evolve. "When I left the West Coast, all my music became about nature because I missed it so much," she says, but it was her process, too, that was changing. "Back then, I would imagine everything in my head, now I mostly sing and play violin when I'm writing, so it's much more tactile and physical. Now I record everything and make a mock-up, layering all the parts on top of each other, and then I transcribe it. I definitely think that's helped me write different music. It's still the same voice, but it's allowed me to go a lot further in the direction I want to go."
Carrot Revolution, a quirky string quartet that includes extended percussive techniques—what Smith describes as "crunchings and tappings"—also came out of that period of evolving process. "It's looking at the ordinary and the familiar in a new way," she explains. Commissioned for the Aizuri Quartet, it was in effect tailor-made, something Smith actively prefers. "When you write chamber music, you can write it for the people playing it, not just for their instruments," she says.
Aizuri Quartet performing Carrot Revolution

At Curtis she studied with David Ludwig, Jennifer Higdon, and Richard Danielpour. She then moved on to Princeton where she worked under Steve Mackey, Paul Lansky, Dan Trueman, Dmitri Tymoczko, Donnacha Dennehey, and Ju Ri Seo. Placements and prizes followed. In 2016, she was the Nashville Symphony's inaugural Composer Lab & Workshop Fellow. To date, she has won three ASCAP Morton Gould Young Composer Awards, earned a Copland House Residency, and last year she won a BMI Student Composer Award.
When not composing, she can be found backpacking in the California Sierras—sometimes for up to 16 days at a time—with her trusty ukulele. "I wanted a cheap, indestructible instrument I could take with me just to have some music," she laughs. "It's a good way to make friends on the trail!"
She's also had a hand in underwater hydrophone recordings and someday plans to use them in a big project. "People think about the ocean as a silent place, but it's not at all," she says. "There are many species of fish that make grunting sounds, but also shrimps—they make a snapping, crackling noise—and parrotfish."
Right now, she's working on an orchestral commission for the Cincinnati Symphony to premiere in September, followed by a work for the Oregon Symphony and a solo piece for American composer/pianist Timo Andres. For the curious, there are plenty of opportunities to hear her work. This month the Omer Quartet premieres Porcupine Wash at the Caramoor Festival in Katonah, NY, while the Aizuri Quartet plays Carrot Revolution at the Rockport [MA] Chamber Music Festival. Finally, the LA Phil New Music Group will play Carrot Revolution in a November concert co-curated by John Adams and Jay Campbell at Walt Disney Concert Hall. Tune in to catch the future of American music.

WHO'S BLOGGING


RENT A PHOTO
Search Musical America's archive of photos from 1900-1992.