---
MA 30 Movers & Shapers: Alex Laing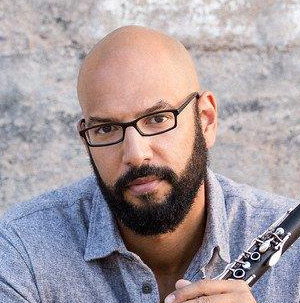 Principal Clarinet, Phoenix Symphony
Founder, The Leading Tone
Alex Laing, who calls himself a "citizen artist," first picked up the clarinet as an 11-year-old kid in Silver Spring, Maryland, his hometown. Over time, he worked his way through Northwestern University, the Manhattan School of Music, and the Sweelinck Conservatorium Amsterdam, eventually landing the top clarinet job in the Phoenix Symphony in 2002, which he still holds today. He also serves on the board of the Arizona School for the Arts and co-chairs the Institutional Readiness Task Force for the League of American Orchestras' Diversity Forum. And he holds a certificate in nonprofit management from Arizona State University's Lodestar Center for Philanthropy and Nonprofit Innovation.
He has put all of that to good use by founding and directing The Leading Tone, a nonprofit after-school project in the Phoenix area. The name of the organization comes from the leading tone in the diatonic scale. With that metaphor in mind, Laing hopes to inspire kids to "develop skills to lead themselves."
In 2015, The Leading Tone started what it calls "the first-ever REACH Bucket Band," consisting of 36 first- and second-grade pupils at Phoenix's Vista College Preparatory hammering away on plastic buckets. REACH is an acronym for Respect, Enthusiasm, Achievement, Courage, and Hard work. In 2016, the organization added a recorder class and another on movement, using stepping as a way of getting kids to play rhythmically
together.
This year, Laing was chosen by the Sphinx Organization as one of three emerging classical artists of color to receive the 2018 Sphinx Medal of Excellence. The distinction comes with a $50,000 grant to advance his career development, which will be presented at a special Kennedy Center Sphinx luncheon on March 21.

WHO'S BLOGGING


RENT A PHOTO
Search Musical America's archive of photos from 1900-1992.