---
Q&A with Catherine French: The Go-to Executive Recruiter in the Music Biz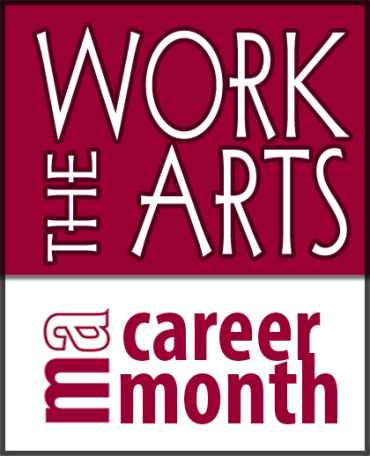 When a major opera company, orchestra, or presenter has an important position to fill, more often than not, one of the first places they turn is to the Catherine French Group. Based in Washington, D.C., it was founded in 1998 after French, fresh off 16 years as CEO of the American Symphony Orchestra League (now the League of American Orchestras), was asked to help an orchestra find a new executive director.
"I found I enjoyed the search process very much," she said in a recent interview, "and then somebody else called. One thing led to another, and the next thing you know, I had a full-time thing to do."
CFG is a boutique operation, mainly consisting of French and Managing Director Christopher Wingert, who joined in 2005. They call in consultants for some assignments, such as Henry Fogel, former CEO of the Chicago Symphony Orchestra, who collaborates on music director searches. CFG's client list is up to about 300, including National Symphony Orchestra, Aspen Music Festival and School, Carnegie Hall, Opera Theater of Pittsburgh (now rebranded as Pittsburgh Festival Opera), and the University of Chicago Presents.
Recent placements include Gary Ginstling, Executive Director of the National Symphony Orchestra; Edward Yim, president of the American Composers Orchestra; Jacob Yarrow, executive director of the Green Music Center at Sonoma State University; Anna Kuwabara, executive director of the Albany Symphony Orchestra; Ryan Taylor, president and general director of Minnesota Opera; and Aram Demirjian, music director of the Knoxville Symphony.
Organizations seeking staff pay CFG a fixed fee based on scope of the search and estimate of time required, plus expenses. If a candidate is hired but doesn't work out in the first year for reasons that, in the client's view, should have been identified in the search process, CFG will do a new search for reimbursement of expenses only.
Musical America spoke by phone with French and Wingert from their Washington office. What follows has been edited and condensed from that interview.
Musical America: What are your clients looking for in a CEO?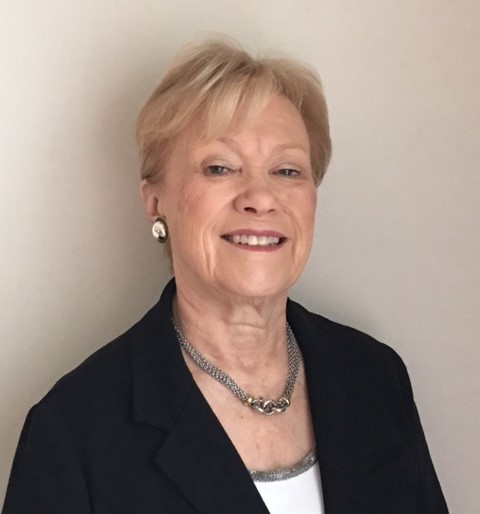 Catherine French: First of all, they look for leadership, which means a point of view on where the organization should go and how it should get there. It also means the ability to focus externally, to be out in the community as an advocate. All of that is tied to fundraising. Every organization these days expects the chief executive to be an active fundraiser and a leader in the fundraising efforts of the board. A chief executive also needs to be able to manage internally, to be a decision maker, a problem solver, someone who can be a good supervisor. More and more we hear boards looking for some level of entrepreneurial spirit, for someone who is open to new ways of doing business and new revenue streams, so the dependency is not entirely on ticket sales and philanthropy.
MA: How do you identify a candidate who will be a good fundraiser?
CF: Do you know Charles Mackay, the general director of Santa Fe Opera? When he talks about fundraising, he says that to be a good fundraiser you have to be passionate about the work you're doing, and you have to have very good manners.
That's someone who is able to speak intelligently and energetically about the arts, but who also has the ability to listen and understand what is interesting to the potential donor – because it's all about matching the donor's interest with the organization's needs. So I think empathy is an important quality. And that goes back to the whole question of external focus. You want someone who is more comfortable and willing to be out in the community dealing with people than sitting behind a computer working on spreadsheets.
MA: What is the toughest position to fill?
CF: Development. Every time we take on a development search, we say never again. It is difficult because of the competition. There are so many worthy not-for-profits, and the competition for terrific development directors is very strong. Plus, oftentimes, universities are able to provide a lot more perks without expecting you to be out every single night at a concert or an event.
Development directors also have to be able to communicate about the arts. Many donors know a lot about music and artists and repertoire, and development directors have to be able to converse with them. When a donor comes back from New York and is all excited about having heard the Berlin Philharmonic at Carnegie Hall, a development officer has to be able to understand and share in that delight.
MA: Has the talent pool changed for executive jobs in the arts?
CF: We have seen some changes. There was a time when people would simply go where the opportunity was, and it might not be in the city of their dreams. But there was still a job to be done and the person knew that being a success in that town would allow their career to develop to something greater or to something in a more desirable community. People would pick up and move. You see a lot less willingness to do that these days, and particularly in younger people.
Christopher Wingert: Part of the reason Cathy and I work well together is that we represent different generations. I have noticed that younger people are less likely to move unless the location is as desirable as the job. Traditionally people would move three times and then finally land their dream job in their dream city. That is less the case now.
We like talking to people who say they are happy in their jobs and happy with where they live. That's good for the field and terrific for the organizations they're working for. But it does sometimes make our job harder.
CF: Especially if they have teenage children.
MA: More women seem to be landing top-level administrative jobs in the arts. What has been the gender breakdown of your recent placements?
CF: Of 36 searches we've done over the past three years, 17 hires were men, 19 were women.
MA: And age? What's the oldest placement you've made?
CF: Peter Pastreich was appointed executive director of Philharmonia Baroque in San Francisco when he was 70 years old. We did that search in 2009. We're not able to formally ask a candidate's age, but I'm quite sure he was the most senior placement.
MA: Do you ever place unconventional candidates?
CF: The main source for the kinds of positions we're recruiting for are people in leadership positions in other musical organizations. But we are certainly open to people who want to come to the field from other backgrounds. You still have to have the basic understanding of the art in order to be successful.
There's a certain amount of self-selection: A musician, an artist, someone working in corporate America, a lawyer who wants to cross over will get in touch with us. The League and Opera America have training programs. We go to all these conferences and we just hang out, we talk to people, we meet people. There's a lot of networking.
MA: Do you ever take on job seekers as clients or do you only work with organizations seeking employees?
CF: We only work with employers. However, we do our best to respond to anyone who is looking for career advice.
MA: How valuable is getting an MBA or going to an arts administration programs?
CF: I personally think that the MBA is a valuable tool. Getting an MBA from Wharton or Harvard or Stanford means you are competing with the other people who are going to be bankers and captains of industry. You learn not only valuable skills for running your arts business but you also learn the language that your board members and donors use. You'll be able to communicate better with them, plus you're building a network. I have always been impressed by the network available to people who come out of some of the better business schools.
MA: Is it different to work with search committees and boards from different sorts of organizations – symphony orchestras, opera companies, presenters?
CF: One of the observations I always make is that in the opera field, the board members I have worked with are amazingly interested in and knowledgeable about opera. Whenever three or four of them get together, the conversation is, 'Did you hear this performance? What about that singer?' And they travel to see opera. There's a level of …
MA: Fanaticism?
CW: It's similar to talking to someone who is a major baseball fan, where they can remember a certain play from a certain game 20 years ago. Some opera buffs can remember a certain Tosca at a certain opera house 20 years ago, It's inspiring to work with them because you really do see how connected to the art they are.
The orchestra world is not really so different. More than idiosyncrasies between fans of each genre, I think the point is that every organization is different and unique in its way. What works for one orchestra is not necessarily the same thing that works for another orchestra the next state over. It's more about getting to know what sort of personality is going to be the best fit for the organization.
CF: That's a very important point. The cultural fit is critically important. We can try to be sure that the person has the knowledge, skills and experience, the basic ability to do the job, but it's finding the person who is the right fit, who will work well in that community, with that board. This can be the hardest thing to explain to candidates who don't get jobs. It's nothing they did wrong, and there's nothing wrong in their skills, it's just a matter of fit.
CW: With some search committees, there can be a strong presence of humor and lots of laughter in the meetings, and you can tell that they perhaps will be most successful with someone who will be social with them, will join them for dinner after a meeting, and knows how to tell a joke. Other times a community may be a little more formal. Some cities have a strong corporate presence and they might look for a leader who talks and dresses like a Fortune 500 CEO. The successful candidate will also demonstrate that they are able to adopt the community as their own and vice versa in pretty short order, because there's not a lot of time for a learning curve to get to know the area. They've got to hit the ground running and dive into the community headfirst.
MA: Do you ever have to steer a search away from a wrong turn?
CF: I think we have an obligation. If we feel something is wrong we need to speak up.
MA: If an organization has big problems, what do you tell candidates?
CF: You have to tell them everything. Nothing's worse than bringing somebody into an organization that is not what it was presented to be. Sometimes that happens through no fault of the client or the search firm. Someone will go in and discover that the situation is much worse than expected. Generally, if we've done our research properly, we know what the situation is, and we level with the candidate. I think the search committees expect us to do that.
CW: If there are challenges for an organization, the way we frame it is that the next right executive for them is going to be the person who sees those challenges as an opportunity for success. Every job has its own unique set of problems that will need solving.
Du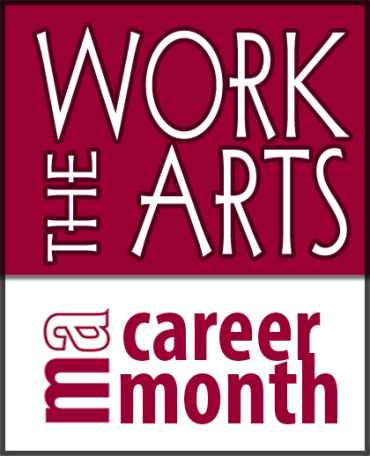 ring the month of June, Musical America will be posting four free articles per week devoted to careers in the business. On Mondays and Wednesdays, we'll post new features on preparing for/finding/performing in a job; Tuesdays and Thursdays will be devoted to "The Best of Edna," culled from the blog, "Ask Edna." Edna Landau is a founding director of IMG Artists, the former director of Career Development at the Colburn School in Los Angeles, CA, and a special career consultant at The Juilliard School in New York.

WHO'S BLOGGING


RENT A PHOTO
Search Musical America's archive of photos from 1900-1992.