---
New Artist of the Month: Beste Kalender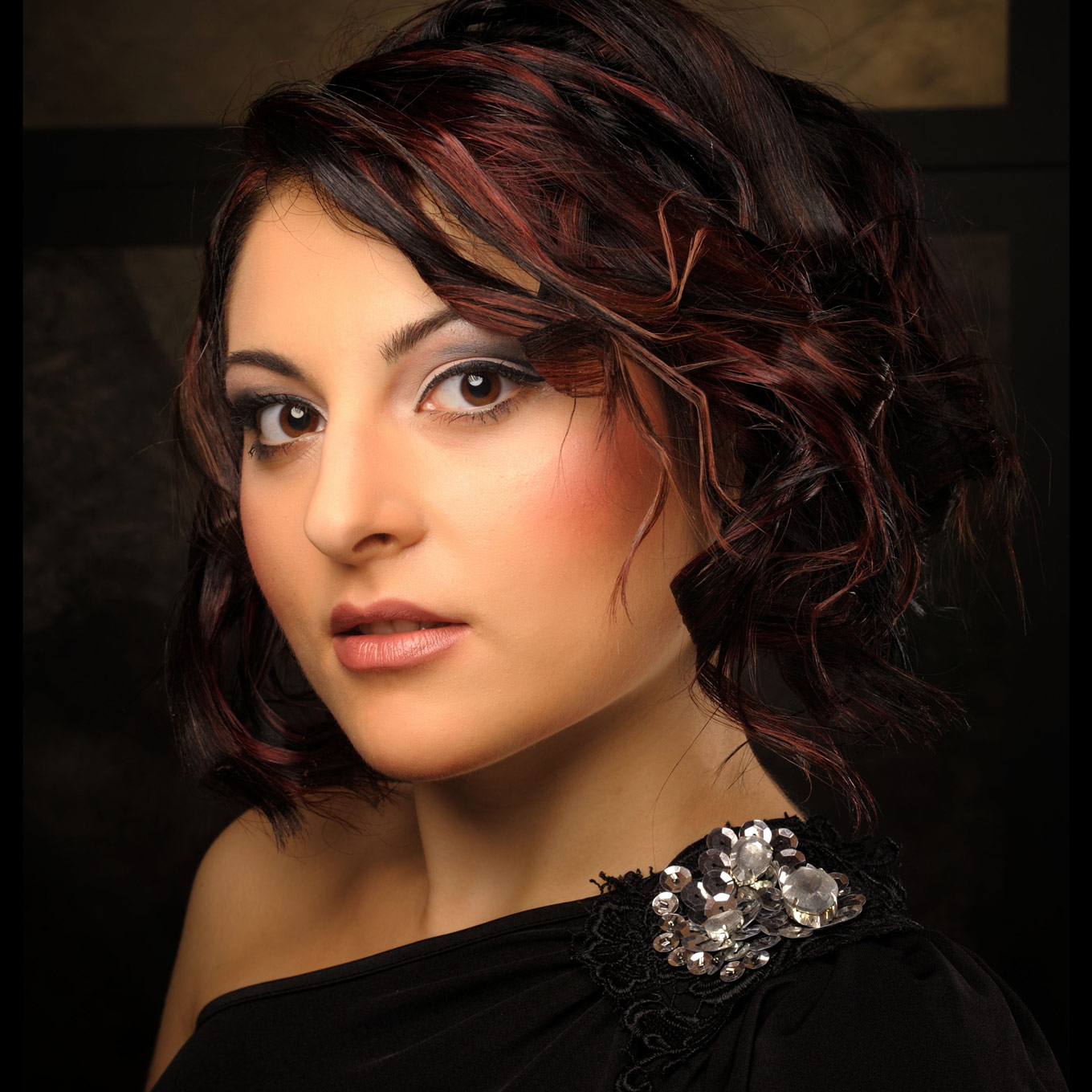 At a recent press luncheon, I was seated, fortuitously, next to the great mezzo-soprano and teacher Marilyn Horne. I asked her if she might remember a young singer whom I had heard and interviewed recently and who had mentioned Ms. Horne with some frequency.
Her first name was Beste ["Best-uh"], I said, she was a mezzo-soprano from Turkey.
"Beste Kalender!" responded Marilyn Horne. "Yes. I remember her well. She was our Cenerentola. Fantastic! Especially the second night."
She was referring to Kalender's performances two summers ago at the Music Academy of the West, where Horne is vocal director.
"Miss Horne has taught me so much," says Kalender, who in January performed a recital in Weill Hall, part of Horne's "The Song Continues," Carnegie Hall series.
"The first time I sang for her, I was so nervous I could hardly breathe," recalls Kalender.
"When I ran into her later, Miss Horne asked me, 'Why are you so scared, dear? Why are you afraid of me?' And I told her I was just overwhelmed by her presence--it was like a dream come true." Apparently, nerves interfered with breath control (as Horne gently hinted to her in the wash room later), so she ended up covering the part of Mercedes in Carmen, rather than landing the title role she coveted. No matter, for she did get to study under Horne that summer, an experience that she now calls "life changing." She also got to know her surroundings, such that when she returned the following summer, she breathed easy and landed the top role: Cenerentola.
I first heard Beste Kalender sing through the north wall of my living room. She was in rehearsal with my neighbor, collaborative pianist Warren Jones (also on staff at MAW), for the aforementioned recital. Subsequently, Jones invited me to a full run-through of the recital, which she was to share with baritone Benjamin Dickerson, a program of late-19th/early-20th-century fare from Italy, France, Germany, and Austria.
I was immediately struck by the warmth, depth, and richness of her sound and by an aural radiance that never faded, even in the lower registers. She appeared in absolute control (although, this was a run-through, not the final event) of dynamics and phrasing, and inhabited the texts fully, be they about longing for love in Hugo Wolf's "Wandl' ich in dem Morgentau" ("When I wander in the morning dew") or the bucolic moon rise depicted in "Alba di luna sul bosco" ("Moonrise Over the Woods") by Neapolitan composer Francesco Santoliquido (d. 1971).
Kalender grew up largely in the city of Antalya, Turkey, and in Instanbul, singing in children's opera choruses and attending both the State Conservatory and Bogazici University, one of the country's top schools. There was music in the household. "My father is the maestro in our family," she laughs. In fact, he is a banker, but self-taught on a number of instruments. "He named me Beste--which means musical composition--because he was so much in love with music." Her mother and sisters are avocational singers: "Singing and playing is a family ritual when we get together."
She says she has known from an early age that opera was for her, recounting a story that her proud mother tells at every opportunity.
"There was a TV show in Turkey on Sunday afternoons hosted by [the late conductor] Hikmet Simsek. When I was five or six, my parents were watching it and there was this lady in a huge, puffy red dress making this magnificent sound. I didn't know it was opera, of course, but I pointed at her and said, 'I want to be her.'"
The path to "her" has been more circuitous than most, partly because Kalender was determined to have an international career, for which she knew she would have to leave Turkey. Fearing that music credits would not be fully transferable to a North American conservatory, she entered Bogazici University, not as a music student, but as a psychology major. It would be a means to an end.
Upon graduation, she was accepted at the University of Toronto as a graduate student in developmental psychology, on a PhD track. While working on her masters thesis, Do Older Professional Musicians Have Cognitive Advantages? (the findings of which have led to other similar studies that prove the answer to be decidedly yes), she "convinced" (her word) Jean MacPhail to take her on as a student. She had also begun to explore the festival circuit, working with Opera on the Avalon in Newfoundland, France's Les Choregies D'Orange, and the International Vocal Arts Institute (IVAI/CVAI) in Montreal, where she first met her current teacher, Laura Brooks Rice.
After UT came the Glenn Gould School at the Royal Conservatory, from which she earned an Artist Diploma in 2014. By April of 2015 she was enrolled in the Emerging Artist Development Program at the Calgary Opera, singing the role of Mercedes, when Sandra Piques Eddy developed vocal trouble after her first aria in Carmen. The call went out to Kalendar; she had one hour to prepare.
She sang the role at the side of the stage, equipped with the score, as Eddy went through the blocking and mimed the words.
"It was such an honor," says Kalender. "And everyone was so supportive."
Future plans include Zerlina in Don Giovanni, Carmen, and Jade Boucher in Dead Man Walking. In a crowded field, Kalender unquestionably has the talent to succeed (and the work ethic, according to Warren Jones), but she is also a consistently bright, positive presence. Asked a typical journalist's question about her preferences—contemporary music, recital, opera, standard rep—she responds, "As long as I can communicate with people through my music, I'm the happiest person in the world."

WHO'S BLOGGING


RENT A PHOTO
Search Musical America's archive of photos from 1900-1992.