---
MA 30 The Innovators: Chad Smith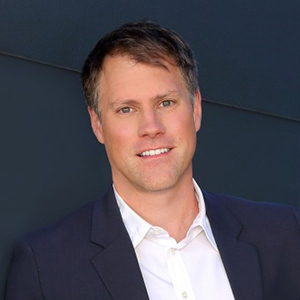 Chief Operating Officer, Los Angeles Philharmonic
The Los Angeles Philharmonic's current position as one of the most innovative orchestras in the country is due in large part to the imagination of Chad Smith, its youthful-looking chief operating officer. As conductor James Gaffigan has described him, "Chad is a thoughtful and intelligent programmer who knows the repertoire inside out, and that is so exciting to me as a conductor."
Not only has Smith kept the orchestra's long-running Green Umbrella new-music series going, he has helped to inject more contemporary programming into the regular Philharmonic season and overseen dozens of festivals. Among those that he has worked on are the Minimalist Jukebox, West Coast Left Coast, and Next on Grand. Also, Smith has consistently championed the confrontational Dutch composer Louis Andriessen, offering him a platform that has resulted in several premieres over the last decade, including the first U.S. performances of Racconto dall'Inferno (2006), La Commedia (2010), and Mysterien (2015), and the world premieres of the double piano concerto The Hague Hacking (2009) and Theatre of the World (2016).
Having earned an MM in vocal performance from the New England Conservatory, Smith began his orchestra administration career in 2000 with another innovative team, Michael Tilson Thomas and the New World Symphony. He arrived at the LA Phil in 2002 as artistic administrator, overseeing Green Umbrella; after three years, he went to work briefly for the New York Philharmonic, only to return to LA in 2006 as VP of artistic planning. He was promoted to COO in 2015.
Last month, Smith had the idea to launch the Green Umbrella season with a "Noon to Midnight" marathon, during which the LA Phil played host to a plethora of new music groups performing inside and outside Disney Hall. The jamboree attracted hordes of young people in their 20s and 30s, an indication that new music in unusual settings may well be a viable way to reel in those longsought demographics.
In April 2017, the LA Phil plays host to a Reykjavik Festival, a U.S. first, with performances of Icelandic music that promise to cross boundaries between classical and pop. Credit Smith with thinking outside the symphonic box.

WHO'S BLOGGING


RENT A PHOTO
Search Musical America's archive of photos from 1900-1992.