---
Winners Tell Their Stories:
Carol Wincenc

Carol Wincenc, Flutist
Winner 1978 Walter W. Naumburg International Flute Competition, New York, NY (Photo: Christian Steiner)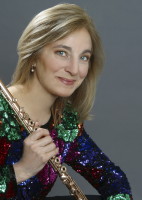 What was the atmosphere at the Competition? Did just being there help your career?
By the time I had made it to the final round, which was held in Carnegie Hall, I had prepared myself up the wazoo. I didn't see other contestants, and I didn't even know who was in the finals. Everyone was very cordial, but I was so blinders-on, I just wanted to go out there and do my best. In retrospect, just being there made me a more refined player, one who knew more about herself as a person and as a performer. The jury was very illustrious, and when I was announced as the winner, I think I was totally numb. It took a little time until the light bulb went off in my head that I had been catapulted into a new category.
How did winning impact your career?
It was a major life-changing experience. I left orchestral life. I was aware of thinking, "Oh my God, the work is really beginning." I suddenly had management and a publicist. I was even sent to the Elisabeth Arden hair salon where seated right next to me was the extraordinary opera star Maureen Forester. It was all very daunting, but I feel I adapted pretty well.
Why did you enter the Competition?
I'm driven to want to excel. I had two musician parents with very high standards and that wet my whistle to want to be on top of the heap. In the summer of 1977, I was in Spoleto, Italy, and heard that the next Naumburg Competition was going to be for flute. I thought, "I'm going to enter." My career was already established. I had previously won the Concert Artists Guild Award and had a job as principal flute in the St. Paul Chamber Orchestra. But what I hoped to get out of entering the Naumburg was the obvious—recognition, and something deeper. I wanted to be making music in every conceivable combination of ways—as a soloist, recitalist, collaborator, chamber player, juror, commissioner of new works, etc. And in order to achieve all that, I had to be on the map, I had to get the credibility. In those days, it meant winning a prestigious competition. And so I asked for a leave of absence from St. Paul and I went into the Naumburg like a warrior. I was determined to win.
How did you prepare?
I moved to New York, found a fabulous pianist to work with—Bernard Rose. And Charles Hamlen [co-founder and now chair of IMG Artists] who was then a pianist, asked me to play concerts with him. I rehearsed and performed, working nonstop for nine months. I was 28 years old, and it was high stakes for me. When it was time to compete, I walked onstage fiercely, as if to battle.
What are your thoughts today about competitions?
In these times, kids want more and more visibility. I'm very careful about who I encourage to go into a big international competition. But I do tell my students that entering a competition is a win-win situation. You get into extraordinary shape. You have to go out there totally integrated with who you are and what you want to be. You have to have stamina, and you have to be naturally competitive. But you are powerless over the jury. It's a lesson in surrendering. It's out of your hands.
---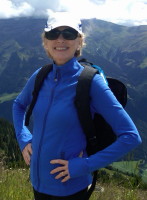 Eugenia Zukerman, flutist, is also a writer, arts administrator, TV journalist, educator, and Internet entrepreneur ( ClassicalGenie.com). In demand worldwide as a soloist with orchestras, as a recitalist, and as a chamber-music player, she has recorded more than 20 CDs. As a writer, she has published two novels and two non-fiction books, and from 1998 to 2010 she was the artistic director of the Vail Valley Music Festival in Vail, Colorado. In the summer of 2011 she performed at the Verbier Festival in Switzerland, where she also created Eugenia Zukerman's Verbier Vlog for MusicalAmerica.com.
Additional Winner Stories
Joshua Weilerstein, violinist/conductor
Nadja Salerno-Sonnenberg, violinist

WHO'S BLOGGING


RENT A PHOTO
Search Musical America's archive of photos from 1900-1992.