---
Jennifer Koh's Pandemic Project Bears Fruit on Recording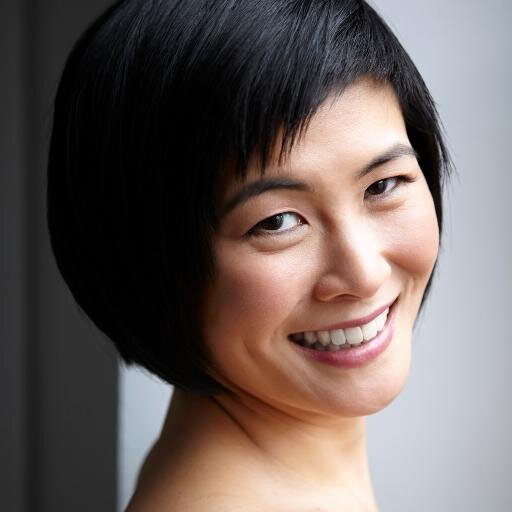 Panic was the operative word for many in the classical music world when the pandemic shut down their industry in March 2020. "I lost all of my work," recalls violinist Jennifer Koh. "It was not good times." At one point she had to rely on food stamps to feed herself.
As previously reported, Koh set out to generate some work for herself and others. She approached established composers such as Tania León and Vijay Iyer and asked them to write short solo violin pieces without receiving any compensation. She then asked each one to nominate an emerging composer to also write a piece, but for a modest commission paid for from Koh's foundation, ARCO Collaborative.
By April 4, Koh was ready to give her first recital, on Instagram. Over the next ten weeks she premiered 40 pieces, none longer than five minutes, displaying a range of moods from contemplative to anxious and even angry. All 40 works can now be heard on Alone Together, a new release from Cedille, the not-for-profit label in Chicago that records most of Koh's works.
Thanks to Zoom, Koh was able to work closely with each composer. "In some circumstances I was spending maybe five hours per week on one piece of work, going back and forth," she recalls. "It was one of the most beautiful experiences I've had… to see how much my community cared about each other, and also about the younger generation and about the art form itself."
Many of the composers sought to reflect their experience of the pandemic in their work. "Hail, Horrors, Hail," by Koh's longtime friend and collaborator Missy Mazzoli, "comes from a passage in Milton's Paradise Lost and really encapsulated how I felt at the beginning of the pandemic," she recalls. Cassie Wieland, a younger colleague offered "shiner," explaining, "I wanted some sort of contentment and some sort of comfort. So, I wrote what I wanted to hear, which was something small and beautiful and light."
"It's not all darkness and gloom and doom and horrors, you know," observed Mazzoli. "There's something really beautiful about everyone coming together in this one way." For Koh, the project offered the chance "to meet these 20 wonderful human beings, and wonderful artists, and wonderful composers…. Whenever I play works from "Alone Together," it brings me back to that time period."
Jennifer Koh was Musical America's 2016 Instrumentalist of the Year.

WHO'S BLOGGING


RENT A PHOTO
Search Musical America's archive of photos from 1900-1992.