---
Small Venues Struggle as SBA Snoozes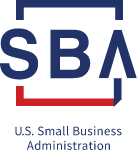 These days the Small Business Administration (SBA) is looking more and more like the gang that can't shoot straight. Charged with disbursing $16bn of federal relief under the Small Venue Operators Grant (SVOG) program, which was enacted into law nearly six months ago, the SBA has thus far approved only 90 applications worth $127.9mn. Just a few of the awardees have received actual cash to date.
On June 9 NIVA (National Independent Venue Association) sent a distress call to members of Congress. "We are past our breaking point," lamented the organization. "We can't hang on any longer…. We have no funds left—many of us have exhausted our PPP loans, our EIDL loans and whatever assistance we've been able to garner at the State and Local levels."
Big guys cherry picking staffers of the little

Ironically, the distress of these smaller venues is working to the advantage of major corporate competitors such as Live Nation and AEG, who have the working capital to resume operations and cherry pick staff from independent presenters. As the rest of the country begins to open up, independent venues remain shuttered, unable to pay back rent, put deposits on bands and productions, order food and beverage to serve patrons, and complete the many other steps necessary to resume business.
The reasons for the SBA's ineptitude remain a mystery. Congress appropriated funds for the agency to employ 500 reviewers for the SVOG program. In the 45 days since the portal was able to accept applications, after software malfunctions stymied the first effort to open for almost 3 weeks, over 20,000 applications could/should have been processed if each reviewer had analyzed one per day. On Wednesday the SBA failed to respond to a request for comment from Variety.
"We come to you once more to ask that you reach out to the White House and SBA to urge them to do whatever possible to get this funding into the hands of small businesses owners to Save Our Stages," NIVA's letter beseeched the Congress. With apologies to Desi Arnaz, "Somebody got some splainin' to do."

WHO'S BLOGGING


RENT A PHOTO
Search Musical America's archive of photos from 1900-1992.