---
Software Snafu Botches Day 1 of Shuttered Stages Grants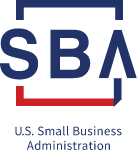 Apparently, it is not as easy to give away money as it might seem. The Shuttered Venue Operators Grant (aka "Save our Stages") program, the $16bn in relief funds for music clubs, theaters and other live event venues included in last December's Covid-19 relief package, has yet to "grant" a single dollar.
Administered by the Small Business Administration (SBA), the initial attempt to begin accepting applications, scheduled for noon on April 8, was first delayed by four hours and then shut down for the day. Andrea Roebker, an SBA spokeswoman, blamed the shutdown on "technical issues… despite multiple successful tests of the application process." For those eager to take a bite of the apple, like Eric Sosa, owner of the Brooklyn club C'mon Everybody, "This is an absolute disaster."
"It's hard to keep hearing 'help is on the way' and then not be able to apply," added Tom Weyman, the director of programing at the Columbus Theater in Providence, R.I. "I don't think any of us thought the application process would be totally smooth, but this is life and death for our venues." The snafu is all the more frustrating in light of the SBA's bungled rollout last spring of the Paycheck Protection Program. In this case, the second time is clearly not the charm.
The formula
Available on a first-come, first-served basis, grants equal to 45 percent of an approved applicant's gross earned revenue from 2019, capped at $10mn, will be available. Venues that lost 90 percent of their revenue (compared to the prior year) after the pandemic shuttered their operations will have a 14-day priority window for receiving such a grant. Thereafter those who lost 70 percent or more will also have a 14-day priority window. Any remaining funds will go to applicants who had a 25 percent sales loss in at least one quarter of 2020. Live Nation and other corporate entities are not eligible to apply.
No one doubts the urgency felt by the venue owners. Tom DeGeorge, the primary owner of Crowbar, a music club in Tampa, FL, took out more than $200,000 in personal loans to keep the business afloat, in one case using his liquor license as collateral. "We lost an entire year of concerts in the blink of an eye, which was close to $1mn in revenue," Mr. DeGeorge told The New York Times. "That's why we need this grant so badly."
Even those venues that successfully navigate the extensive application process and receive federal funds will still face several months before touring and live events return to anything close to pre-pandemic levels.
Small clubs like the 300-capacity Rebel Lounge in Phoenix have been surviving on fumes for months. "We're losing a lot less than we were losing when we were completely closed," says the club's owner Stephen Chilton, who has kept his business afloat with "a few hundred thousand" in loans. "It's not making up for the lost revenue from doing events." If his application is not successful, he exclaimed, "There is no Plan B."

WHO'S BLOGGING


RENT A PHOTO
Search Musical America's archive of photos from 1900-1992.