---
New Artist of the Month: Tenor Miles Mykkanen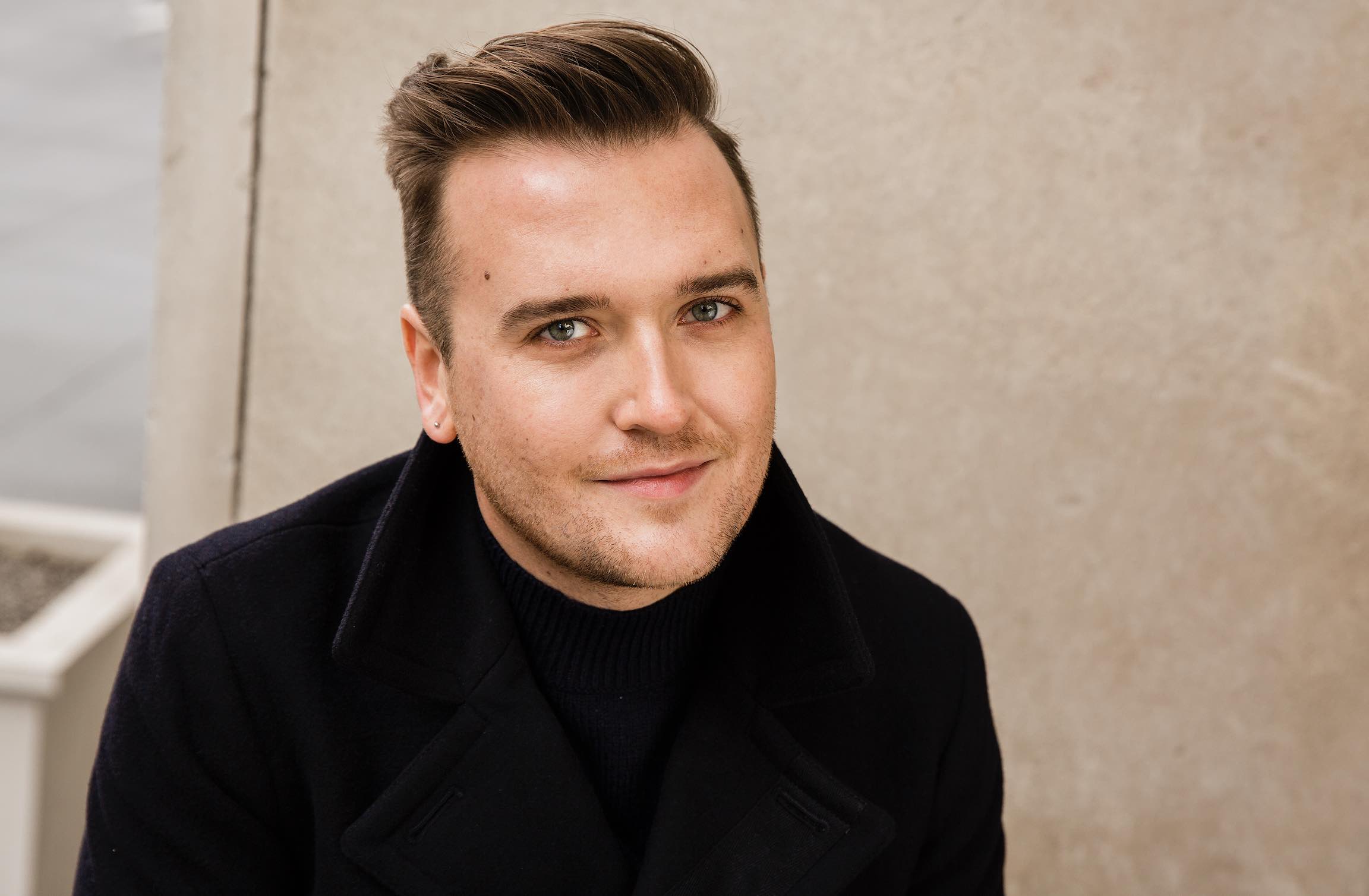 It looked set to be a gala year for Miles Mykkanen. The 29-year-old tenor made his Metropolitan Opera debut as Second Apprentice in the company's new production of Wozzeck, but when the run ended on January 22, 2020, lockdown was less than two months away.
I'd seen him twice previously, as a fabulously funny Flute in Robert Carson's A Midsummer Night's Dream at Opera Philadelphia in 2019 and singing Jonathan Dove's The End at the Marlboro Festival, the last of three summers he spent in Vermont making music with the likes of Mitsuko Uchida and Jonathan Biss. His clear, penetrating, lyric tenor comes with a winning stage presence, great comic timing, and a real way with words. Mykkanen's is the kind of voice, you sense, that could develop in all sorts of interesting directions. Like a Wunderlich or a Gedda, he should flourish across a range of repertoire.
Back to his Michigan roots
The pandemic found him in Lausanne about to sing the lead in Candide, something of a signature role. Instead of a sitz probe, the director told the cast to go home. "The first few months were spent processing the disbelief," he explains over Zoom where he's holed up in the bedroom of his childhood home in Bessemer, Michigan. "I'd open a score and think, let's learn the St. Matthew Passion, but that would only last 45 minutes. Because music felt too hard, over the summer I became the typical Michigander and fell in love with camping, biking, and hiking."
Of Finnish heritage on his father's side, Mykkanen grew up the son of two high school band directors. With Minneapolis four-and-a-half hours away, culture was very much what he could absorb at home. That meant piano lessons, community theater, ten years of dance classes, and summers spent at arts camp. Just before his high school senior year he got an email from the Interlochen Arts Academy looking for singers. "I wanted to end up on Broadway doing musical theater," he smiles. "I thought, make me a chorus boy and that will do."
His parents suggested voice lessons at age 15—"if you're going to be on Broadway, don't be one of those people who can't really sing," they told him. A teacher was found two-and-a-half hours away and his dad would drive him there every Wednesday night. Meanwhile, at Interlochen, his teachers started telling him he should apply to Juilliard, Curtis, or Eastman for opera. "I hadn't heard of Curtis, and with Eastman in Rochester, I felt I'd lived with enough snow in my life. So, I thought I'd apply to Juilliard."
Baritone or tenor?
Mykkanen auditioned successfully, but as a baritone. "The whole faculty was sitting there and as I was leaving, Brian Zeger [Artistic Director of Vocal Arts] said, 'are you actually a baritone or are you a tenor?' And I said, 'I don't know.' We laugh now, but I was so out of my depth."
As a young singer he was particularly drawn to three voices. "I was interested in Jussi Björling to try and figure out what my triangular, big-boned, Scandinavian facial structure could potentially produce," he laughs. "I loved Pavarotti's technique, but the real big one was Renée Fleming, for her breadth of musical interests."
"I wanted to sing Puccini, the big full-throated stuff. Also, Mozart really grabbed me—it hit me viscerally and I knew how to sing it. That grew into a passion for Britten and a lot of time just living in that English music world."
At Juilliard he earned his Artist Diploma in Opera Studies and his Bachelor's and Master's degrees under the tutelage of Cynthia Hoffmann. Progress was slow but steady. "Brian Zeger said I was not a singer who is going to shoot off overnight," he admits. "It took me seven years before I did any role on the mainstage when he gave me the opportunity to sing Tamino."
The big break
That all changed with the 2019 Metropolitan Opera's National Council Auditions, the last in a rapid string of successes. "I had my Cleveland Orchestra debut that January, my Opera Philadelphia debut in February, my Chamber Music Society of Lincoln Center debut in March, and then I won the Met competition and went off to the Bayerische Staatsoper," he says. "That led to a handful of Met contracts, which always makes other administrators perk up. It's also a relief to a singer to be able say, okay, I'm at the Met—even if it's only 16 bars in Wozzeck."
Over the last five years he's sung for many, including Manfred Honeck, Leonard Slatkin (his New York Philharmonic debut in excerpts from West Side Story), and Leon Botstein. New music has seen him in premieres of Ricky Ian Gordon's Twenty-Seven and Matthew Aucoin's Crossing. His Minnesota Opera debut was in Kevin Puts's Pulitzer Prize-winning Silent Night.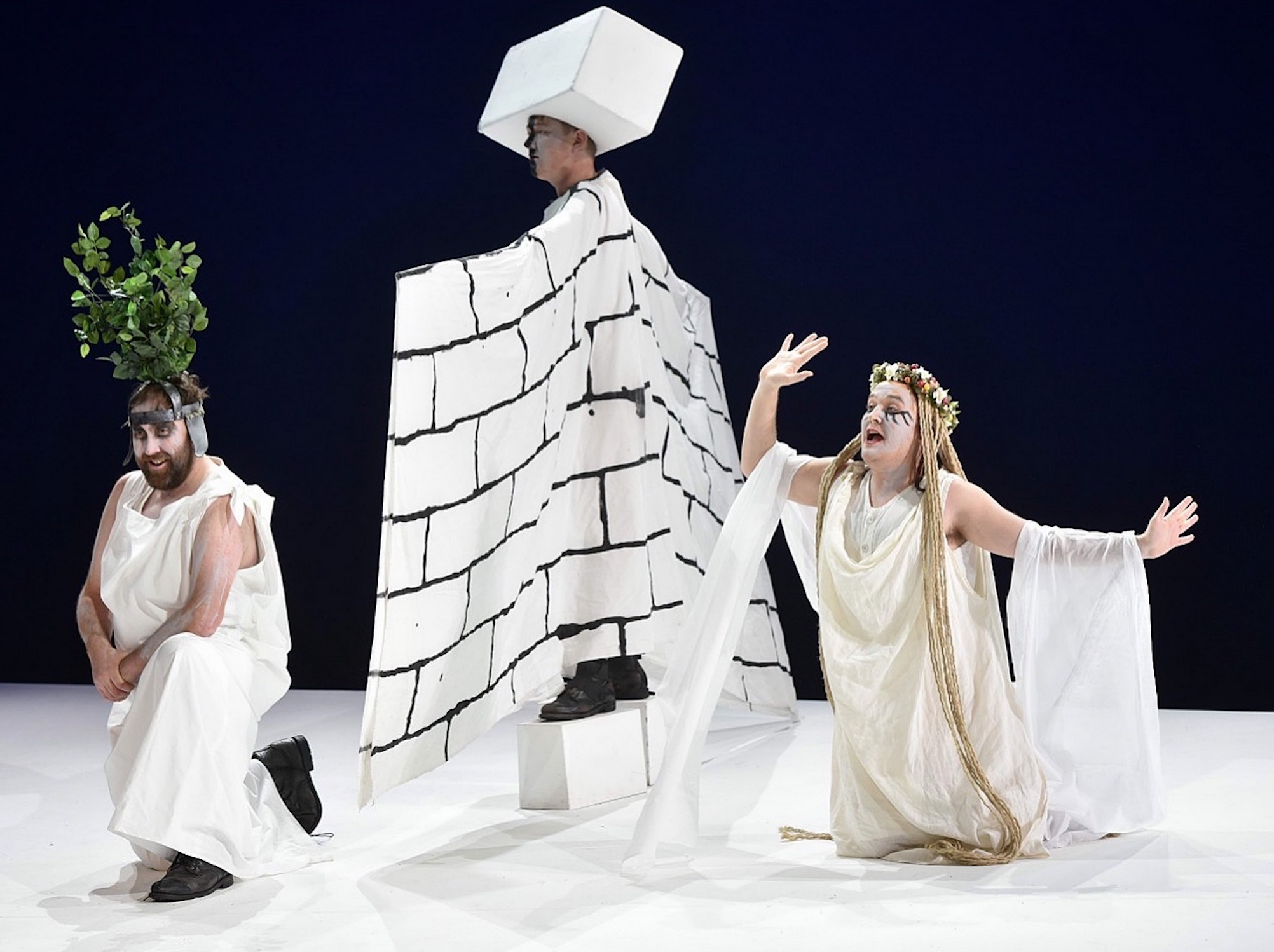 Midsummer Night's Dream at Opera Philadelphia
Meanwhile, the pandemic has provided an unprecedented opportunity to reconnect with his local community. "My hometown theater and I are producing an arts festival—the Emberlight Festival—that premieres this summer," he explains. "We have an international film festival, four art shows, two weekends of live performances, and an Ambassador program for 16 to 22-year-olds. Everything is outdoors with distanced performances."
He's also started teaching choir at his hometown high school. "I have an a cappella choir, junior high, and senior high classes. It's a long way from The Met, but it has been incredibly rewarding."
Pandemic willing, Mykkanen will return to performance this year with three Met contracts: The Holy Fool in Boris Godunov at the start of the season, Kunz Vogelgesang in Meistersingers in November, and Brighella in Ariadne auf Naxos in 2022. "The big question is can we open in September and will the audiences come," he says. "But 2020 has taught us to be resilient. Keep your feet on the ground, do the work, be prepared. Anything could happen tomorrow so live for today."

WHO'S BLOGGING


RENT A PHOTO
Search Musical America's archive of photos from 1900-1992.