---
One Pianist's Crusade to Balance the Repertoire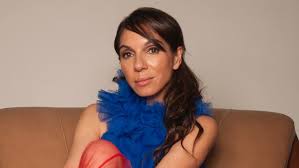 Pianist Lara Downes is on a mission to fashion a more inclusive future for American classical music by incorporating composers of color and acknowledging the genre's diverse origins. Working with the producer Adam Abeshouse, she has launched Rising Sun Music to record works, many never before captured, by Black composers.
Beginning on Feb. 5, Downes and guest artists will release one song per week to streaming platforms, with each month featuring a new theme. February's theme—"Remember Me to Harlem"—highlights Harlem Renaissance composers such as William Grant Still and Eubie Blake. In March Downes will turn her attention to "Phenomenal Women," a theme that will include the music of Florence Price.
Beginning with her teenage years, Downes lived abroad, training at conservatories in Vienna, Paris, and Basel, Switzerland, and immersing herself in the music of Beethoven, Mozart, and other traditional composers. Yet, she tells an interviewer, she felt the contradiction implicit in practicing the piano eight hours a day while also feeling like an outsider both as an American and as a person of color (her father was Jamaican and her mother Jewish).
"I remember wanting to play something American, and… they didn't know anything about American music," she recalls. "I think they had vaguely heard of Aaron Copland, maybe, but I remember wanting to play Rhapsody in Blue and it was laughable that I would do such a thing."
When she returned to the U.S., she found that Black composers were as unknown here as American composers in general were in Europe. About 15 years ago, she first became acquainted with the music of Florence Price, which now figures regularly in her recital programs. Now, with the creation of Rising Sun Music, Downes has been building on her most recent explorations into black classical compositions with two 2020 albums—Florence Price Piano Discoveries and Some of These Days, which features music by Price as well as pioneers like Harry T. Burleigh and Margaret Bonds.
Her goal is to set people on a journey of discovery wherein they come to understand the roots of American classical music, where it has been, and who it has connected with along the way. "We're all just feeling this urgency to find the places where we come together," she says. "When you hear the music, you hear that… we're all connected, and you hear a song with different references or context or memories than I do. But it's the same song, and that's the beauty of it."

WHO'S BLOGGING


RENT A PHOTO
Search Musical America's archive of photos from 1900-1992.