---
Nashville Symphony Suspends All Activity Through 7/31/2021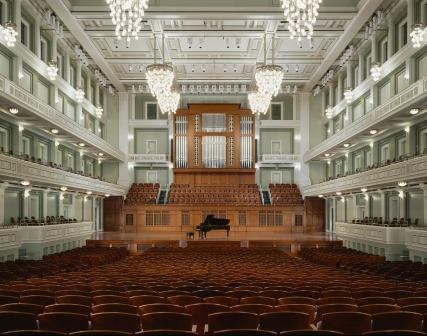 With new data projecting an uptick in Covid-19 cases in Tennessee, the Nashville Symphony has suspended all operations through July 31, 2021. The orchestra had signaled major furloughs to come last week. Now it has said all musicians and 49 full-time staff members, including Music Director Giancarlo Guerrero, are furloughed as of July 1.
To date it has lost $8 million in revenue, nearly 30 percent of its annual income, due to cancelled concerts. With operation costs at $2.3 million per month, according to Board Chair Mark Peacock, and no predicting when normal activity—either in the concert hall or elsewhere in the U.S.—can resume, "we felt it necessary to take decisive action to ensure that the Nashville Symphony can continue serving our community in the long run."
The orchestra is currently shifting much of next season's programming to 2021-22.
Longtime President and CEO Alan D. Valentine noted that the orchestra had been through rough times in the past and persevered. "Our orchestra has experienced many challenges over the years, including the Great Recession of 2008, the catastrophic Nashville flood of 2010 and a subsequent restructuring in 2013. As we re-emerged from these challenges, we have become a stronger, more resilient and innovative organization.
"What enabled us to emerge whole from each of our challenges, and what will get us through this one," Valentine continued, "is our unwavering dedication to our mission and our vision, along with the community's generous and enthusiastic support."
Pictured: Schermerhorn Center, home to the Nashville Symphony

WHO'S BLOGGING


RENT A PHOTO
Search Musical America's archive of photos from 1900-1992.