---
Wigmore Hall Will Stream Live Concerts to an Empty House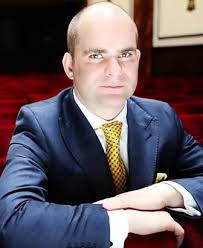 London's Wigmore Hall and the BBC have announced a ray of sunshine amidst the dark clouds of the COVID-19 pandemic. Twenty hour-long concerts will be performed onstage and livestreamed on the venue's website, as well as broadcast on Radio 3 and BBC Sounds, each weekday at 1 p.m. throughout June.
"When we shut the hall . . . we made sure to leave the piano on the stage, and the camera and audio equipment—all of which can be operated remotely—in place," said the Hall's artistic director, John Gilhooly. "With only one or two performers on stage it's very possible to make this work within government guidelines observing social distancing."
The auditorium will be empty and the technical set-up minimal. All the scheduled performers live in or near London and most will walk or bicycle to the venue. "We are lucky that the level of international musicians living in central London is phenomenal," noted Gilhooly.
Pianist Stephen Hough, who inaugurates the series on 1 June with the Bach-Busoni Chaconne and the Schumann Fantasie, confesses to a bit of nerves. "I am slightly anxious about how it will feel to leave the house and 'go to work' again. It seems an age since I stood in the wings, preparing to walk towards a piano."
Among the other artists scheduled to perform are singers Iestyn Davies and Roderick Williams; pianists Benjamin Grosvenor, Angela Hewitt, and Paul Lewis; and Mark Padmore and Mitsuko Uchida, who will conclude the June calendar with Schubert's song cycle Winterreise.
"It is a great joy to restore this service to the nation while also ensuring maximum health and safety," said Alan Davey, controller of BBC Radio 3. The live performances, he continues, provide a much-missed connection between artists and their audiences and classical music. He is already exploring an expansion of the initiative to other venues across the UK.
An anonymous donor has underwritten Wigmore Hall's costs, but continuing or expanding the program poses daunting challenges in the face of absent ticket sales. "It's going to be very tough getting our balance sheets right again," laments Gilhooly. "It is unworkable to open venues to only small audiences." And, he continues, "I don't think there will be as much sponsorship circulating in the months and years to come."
But for the moment, the June weekday concerts feel like a triumph. "This may only be a poking of a head above the parapet for now," says Hough, "but it's a clear sign that we're back."
Pictured: John Gilhooly

WHO'S BLOGGING


RENT A PHOTO
Search Musical America's archive of photos from 1900-1992.