---
Updated 3/27: Guide to COVID-19 Relief Funds for Musicians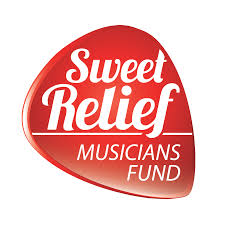 UPDATE, JUNE 2: The best list we've seen thus far is provided by the New York Foundation of the Arts (NYFA), a national listing of COVID-19 Emergency Grants for all artists.
*******
A growing number of organizations are providing relief funding to performing artists who have lost income due to cancelled concerts, teaching jobs, and recording sessions since the Coronavirus (COVID-19) outbreak. Below are some of the more notable opportunities at this stage in the pandemic.
National Funds
American Guild of Musical Artists (AGMA) Relief Fund
AGMA contracts with the nonprofit Actors Fund of America to administer the AGMA Relief Fund, providing individual grants of up to $2,000 to its members who have lost work. Grants are awarded on a case-by-case basis, and applicants must provide evidence of lost earnings and current needs (i.e. mortgage, rent statements). The application form is available online; expect "up to a week" for processing.
Equal Sound Corona Relief Fund
This scrappy new-music presenter in Los Angeles has established a relief fund aimed at distributing artist grants of up to $500 each for cancelled gigs. It is also soliciting donations. "Requests [from musicians in need] are coming in way faster than money," reads a statement on its website.
** Freelancers Relief Fund
The Freelancers Union, a national nonprofit, has established a Freelancers Relief Fund, which aims to provide grants of up to $1,000 to freelancers in any field who are experiencing sudden hardship; the money covers lost income and essential expenses (food, utilities) not covered by government relief programs. Applications for funding open on April 2;Freelancers Union is also seeking donations.
** Groupmuse Relief Fund
Groupmuse, the online facilitator of house concerts, has established a relief fund to assist musicians whose Groupmuse events have been cancelled. Organizers aim to raise $25,000, an amount that they say will make up for cancellations expected over the next month (assuming an average performance earning of $150 per player).
MusiCares Relief Fund
The MusiCares Foundation, the philanthropic arm of the Recording Academy, has established a new $2 million COVID-19 Relief Fund. It provides musicians with grants of up to $1,000 to compensate for cancelled concerts or recording work; applicants do not have to be Recording Academy members. The Recording Academy and MusiCares each have contributed $1 million to start the relief fund, and have invited others to donate.
** New Music Solidarity Fund
The service organization New Music USA is administering a New Music Solidarity Fund that plans to distribute "at least" 260 grants of $500 each to musicians whose new-music concerts have been cancelled because of the pandemic. The fund was developed by several artists including soprano Julia Bullock, flutist Claire Chase, and composers Marcos Balter and Andrew Norman; it has to date raised more than $130,000 and is seeking donations until April 30.
** Sound Royalties
The music finance firm Sound Royalties has established a new $20 million fund, in which creators (composers, arrangers, etc.) impacted by COVID-19 can apply for no-fee royalty advances of up to $25,000. Musicians may apply for cash advances — on a one-year, cost-free repayment schedule — through April 16, or until the money is depleted.
Sweet Relief Musicians Fund
This Fullerton, CA nonprofit has established a COVID-19 Fund for musicians and industry workers who have been ill and need assistance with medical or other living expenses. Applicants must be able to furnish proof of cancellations and relevant medical conditions. "Funds raised will go towards medical expenses, lodging, clothing, food and other vital living expenses to those impacted due to sickness or loss of work," states the website. Grants are available for up to $400.
Greater New York
Local 802's Musicians' Emergency Relief Fund
Local 802 this week said that its Emergency Relief Fund is earmarking "a significant portion of its cash reserves" to support musicians affected by Coronavirus-related cancellations. Like AGMA, Local 802 partners with the Actor's Fund of America to administer the fund; union members can apply for $150 grants, each of which pertain to single cancelled service. Though the fund is currently aimed at "our most at-risk freelancers," the union may later offer relief for salaried (e.g. Broadway) orchestra musicians.
NYC COVID-19 Response & Impact Fund
The new $75 million fund will provide grants and loans to support New York City-based social services and arts and cultural organizations that have been affected by the current coronavirus public health crisis. In the arts and cultural sector, the Fund will prioritize small and mid-size organizations that work from and are attentive to their communities. Interested organizations can get more information and apply here.
California
AFM Local 47 Emergency Relief Fund
Local 47 has established an Emergency Relief Fund for members affected by cancellations. Union members can apply to receive funding for up to two service sets lost, "in the amount of $75 per service set, for a maximum total of $150."
** Bay Area Musicians Relief Fund
This Emergency Relief Fund organized by the Musicians Union Local 6 of the American Federation of Musicians (AFM) is seeking to raise $40,000 to assist freelance musicians who perform in any of the 15-20 orchestras in the San Francisco Bay Area. The union, which represents some 2,000 musicians, has posted an online application form for funding requests.
Music Fund of Los Angeles
This charity, which assists musicians in the L.A. area who are experiencing hardships, has set up an Emergency Relief Fund. It is accepting applications based on the same criteria as above ($75 per service set for a maximum of two grants totaling $150), and the employer must be signed to an AFM Local 47 contract).
Boston
Boston Artist Relief Fund
Administered by the Mayor's Office of Arts and Culture, the Boston Artist Relief Fund aims to help artists recoup financial losses due to cancelled events, teaching engagements, and tours. Artists living in the city of Boston can apply for grants of $500 and $1,000. The application cycle is expected to close on April 30.
Boston Music Maker Relief Fund
The Record Co., a nonprofit recording studio and community center, has established a relief fund to help offset the loss of cancelled work. As of March 17, the organization plans to distribute up to 160 grants of up to $200 each. "We currently have over 600 submissions, but don't let that deter you from applying," reads a website statement. Applicants must provide evidence of cancelled engagements and lost income.
** Boston Singers' Relief Fund
The Boston Singers Resource, a membership organization, has established a Boston Singers' Relief Fund to distribute grants of up to $500 each to New England-based singers impacted by cancellations. The deadline for the first round of grant applications is April 1; the organization is currently seeking donations.
Other Cities
** Chicago Musicians Emergency Relief Fund
The Chicago Federation of Musicians, Local 10-208, is raising $50,000 towards an emergency relief fund intended to help offset members' lost wages. The initial application deadline is March 30; checks are to be distributed in early April. Grant amounts will be determined by the number of requests and the available resources, states the CFM website, which also contains an application form.
Greater Pittsburgh Arts Council
The Emergency Fund for Artists is providing up to $500 in grants to artists who live in 10 Pittsburgh-area counties and are experiencing loss of income due to virus-related cancellations.
** Indianapolis Emergency Relief Fund
The Arts Council of Indianapolis, along with a coalition of foundations, has established the Indy Arts & Culture COVID-19 Emergency Relief Fund to provide grants of $500 per individual artist. Staff of small nonprofit arts organizations may also apply. The council is seeking $50,000 in donations in addition to the $250,000 it has already raised. According to the arts council, cancellations have impacted more than 125 arts and cultural organizations in the region.
** Michigan Artist Relief Fund
The Michigan Music Alliance has established a Michigan Artist Relief Fund to pay musicians up to $500 per cancelled concert on a first-come, first-served basis. Applicants must live in Michigan and prove that live music-making is their primary source of income. The organization is seeking $100,000 in donations.
** New Mexico Musicians Relief Fund
This artist-led GoFundMe campaign aims to provide grants to New Mexico-based freelance musicians who have lost work due to the pandemic. As of Thursday, it has raised some $22,000 toward a $30,000 goal. Though no specific grant amount is listed, artists can state their needs on an online application.
New Orleans Business Alliance Relief Fund
This fund is awarding grants of $500 to $1000 for New Orleans musicians who demonstrate that at least 60 percent of their income is generated via "gig work," and can demonstrate a loss of income due to COVID-19. The fund has to date earmarked $100,000 for the grants.
** COVID-19 Oregon Musicians' Relief Fund
Organized by the Jeremy Wilson Foundation, The COVID-19 Oregon Musicians' Relief Fund is designed to assist with medical expenses, lodging, food, and other crucial living expenses for musicians living in Oregon and Clark County, WA. Once the fundraising goal of $25,000 is met, application details will be posted on its website.
** Philadelphia Musicians Relief Fund
Local 77 of the AFM is seeking to raise $100,000 toward a Philadelphia Musicians Relief Fund (via GoFundMe) to help artists offset lost income from cancelled concerts. Grant amounts are not specified. The union states that its members include freelancers with Pennsylvania Ballet, the Chamber Orchestra of Philadelphia, Opera Philadelphia, and other organizations, all of which are not performing.
Seattle Artist Relief Fund
In hard-hit Washington, this GoFundMe campaign, organized by the writer Ijeoma Oluo, aims to assist artists facing virus-related cancellations with payments for rent, food, utilities, and medical needs. Grants range from $100 to $1,000.
Springboard for the Arts (Minneapolis)
This Minneapolis service organization has established a Personal Emergency Relief Fund, in which Minnesota-based artists can request up to $500 to compensate for cancelled work. The nonprofit has committed $10,000 to the fund.
Also see:
A State-by-State Resource Guide for Music Professionals
U.S. Small Business Administration: Guidance and Loan Resources
New York Foundation for the Arts: Emergency Grants

WHO'S BLOGGING


RENT A PHOTO
Search Musical America's archive of photos from 1900-1992.