---
Vienna Phil May Leave Salzburg Festival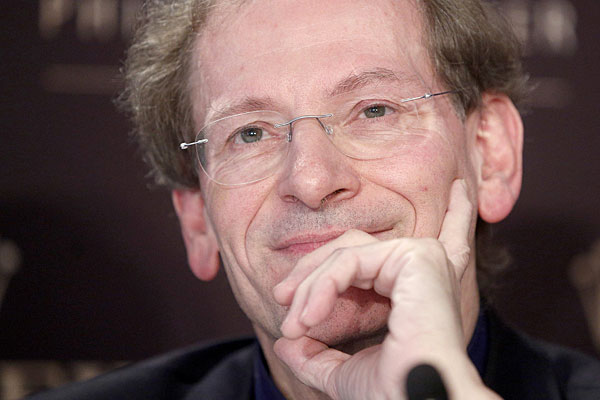 BERLIN -- It seems impossible to imagine the Salzburg Festival without the Vienna Philharmonic. But board members of the orchestra have revealed to the Salzburger Nachrichten that they are having second thoughts about the future.
Discontinuity in leadership; the exclusion of the orchestra from planning sessions; a widening infrastructure that diminishes the Philharmonic's prominence; the possibility of capitalizing on other opportunities abroad —all have led the musicians to publicly question whether they will renew their contract in 2016.
"An intendant comes, makes a plan for five years…then it all lies in ruins," laments orchestra board member and flutist Dieter Flury, referencing Intendant Alexander Pereira's premature departure for La Scala after next summer. "Meanwhile, one has to come to the fundamental decision about whether the Vienna Philharmonic should [or even] want to remain the backbone of the Salzburg Festival."
The orchestra looks back on a 93-year relationship and, in the words of Philharmonic President and first violin  Clemens Hellsberg, "identifies itself very strongly with Salzburg." But he notes that a partial marriage isn't possible: If the festival wants to continue the relationship, it will have to take into account the orchestra's vision.
With over 280 events this summer, including the import of 1,300 El Sistema musicians, the orchestra members see the hallowed summer event as struggling to find its center. "If the festival continues to sell over 200,000 tickets and soon reaches the 300,000 mark, they can't remain wienerphilharmonisch."
While sales are at a record high, so are technical costs, what with the unprecedented concentration of events.
Flury explains that while he and his older colleagues from the Karajan era bear a certain loyalty to Salzburg, that is not necessarily the case for their younger colleagues.
"There are new centers in the world at large. The New York Philharmonic, for example, has spent the last few summers in Shanghai…opportunities in South America and South Africa are developing at an explosive rate. We have offers but problems finding the time."
He advises the incoming intendant to prioritize the drafting of a new contract with the Philharmonic in 2017. Meanwhile, the Governor of Salzburg maintains that the orchestra will be consulted in the coming search. "We will bring in the opinion of the Vienna Philharmonic," he told the local newspaper, adding that the ensemble is the "artistic core" of the festival. "That is currently the case, and so it will remain."
In September, the board of the festival will vote on an interim leader. Sven-Eric Bechtolf, festival theater intendant and a close colleague of Pereira, is slated to assume the position.
Pictured:  Clemens Hellsberg
---

WHO'S BLOGGING

PROFESSIONAL
GROWTH
FIND:
»MORE

NETWORK
FIND:
Updates to artist manager rosters
»MORE
RENT A PHOTO
Search Musical America's archive of photos from 1900-1992.