---
Welser-Möst Quits the Salzburg Festival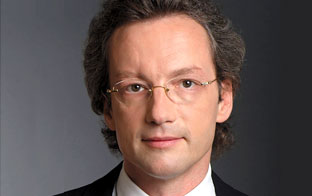 BERLIN -- Franz Welser-Möst has abruptly withdrawn from conducting the Mozart-Da Ponte opera cycle at the Salzburg Festival. Starting with Così fan tutte, he was to have led one each in 2013, 2014, 2015.
"I am resigning over performance conditions that I learned about in the printed program which are in my opinion not feasible," he told the Austrian press over the weekend. "It is simply not fair to the singers to plan three performances of Così in less than five days."
The tipping point appears to have been Intendant Alexander Pereira's decision to schedule an 11 a.m. performance, which, said Welser-Möst, would force cast members to wake up at three in the morning in order to warm up their voices.
As one observer put it, the conductor's excuse seems a bit far fetched.
Pereira, for his part, sent out a detailed statement this morning expressing his regret over the inability to negotiate with Welser-Möst and explaining that the opera could have been delayed to the early afternoon.
"I wanted to risk an experiment at the last minute and test the audience's reaction to an 11a.m. performance. Knowing how delicate scheduling issues are for Welser-Möst, we should have made an effort to win his approval, but unfortunately that didn't happen at the last hour.
"On the other hand, I must [say] that it is completely out of proportion to cancel not only Così but productions in 2014 and 2015 over an issue that could have been arranged over a phone call."
Pereira adds that he said as much to the conductor last week. He also says that he offered Welser-Möst the opportunity to begin rehearsals as early as August 9 or 10, 2013, while the conductor insisted they begin on August 15 because he would be on vacation.
As for the five-day game plan, the intendant points to Welser-Möst's schedules in Vienna and Cleveland as evidence that "it is absolutely not unusual to give performances with one-day pauses in between." He concludes that "the real reason for the cancellation must be that two people who worked intensively together over many years have gone their separate ways."
Welser-Möst had already
expressed contempt for the intendant
before his official tenure in Salzburg began, referring to their years at the Zürich Opera House from 1995 to 2008 as a marriage from which he was now "happily divorced." He also slammed Pereira's plans to stage
Carmen, La Bohème,
and
Die Zauberflöte
in one season as beneath the standards of what should be "the Olympics of the music world." At the time, Welser-Möst had declined to conduct
Così
in 2013 but had announced unspecified plans for 2014 that would allow him to determine casting and terms of rehearsal.
The Festival has not announced a replacement.
---

WHO'S BLOGGING

PROFESSIONAL
GROWTH
FIND:
»MORE

NETWORK
FIND:
Updates to artist manager rosters
»MORE
RENT A PHOTO
Search Musical America's archive of photos from 1900-1992.