---
New Artist of the Month: Conductor Lee Reynolds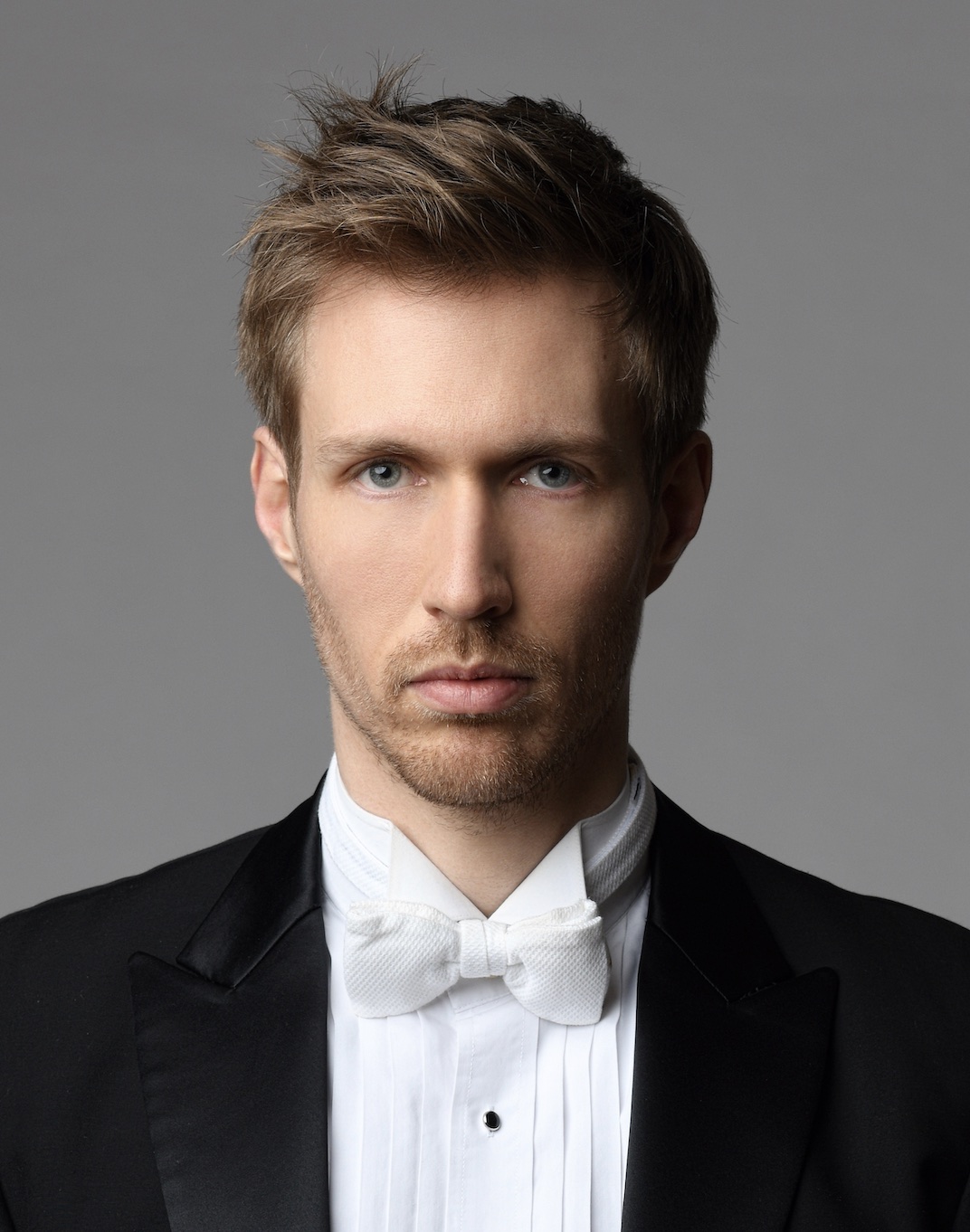 Opera Holland Park's Rigoletto might easily have been just another London night at the opera. That it turned out to be rather special was largely down to conductor Lee Reynolds. Despite reduced forces, he managed to pull a rabbit out of the hat. His incandescent interpretation was "flexible, punchy, and full of subtle details that brought out the colors in Verdi's score," I wrote at the time.
While preparing the work, a colleague had dismissed it as "one of those six-eight operas," something Reynolds was keenly aware of. "With a piece from this tradition, you have to find the specificity in everything," he explains. "If it ever descends into generality you've lost. It becomes just pleasant, nice classical music that's happening over there and doesn't mean very much."
Like many British musicians, Reynolds has relocated to Germany, living in what he calls "Brexile." "Back in 2020, nobody knew what the outcome of the Brexit negotiations would be," he explains. "The drawbridge might have been pulled up completely and we'd have lost the right to work across the 28 members of the European Union."
Now 37, Reynolds grew up in Lewes, a stone's throw from Glyndebourne. There wasn't a great deal of classical music at home, but both his parents are still involved in amateur musicals. "I was parked in my pram at two months old backstage at the local am-dram, so I probably never stood a chance," he laughs. Indeed, his conducting debut was The Pirates of Penzance for Lewes Operatic Society (now known as LOS Theater, operating out of Lewes Town Hall).
At school, Reynolds learned cello. Playing in the county youth orchestra, he vividly remembers the moment in the first movement of Tchaikovsky's Fifth Symphony that changed his world. "It was a lightbulb moment," he recalls. "I thought, I want to be a part of this. It was as instantaneous as that."
Remarkably, Reynolds started on the amateur circuit with no conducting training whatsoever—"those poor patient musicians," he laughs. "But since nobody ever told me I couldn't, I just sort of did."
He went on to study at University of Surrey, one of the few colleges offering conducting as an undergraduate option. When no immediate offers followed, in the summer of 2007 he applied for the librarian job with the London Symphony Orchestra. "It gave me such an insight," he says. "If the touring department wants to know how many plane tickets to book for a tour to Korea, it's the music library they ask about how many players they'll need. Then there's fishing out orchestral sets, bowing up Sibelius One… You really are the sharp end of the organization."
Knowing about his conductorly aspirations, the LSO gave him the flexibility to go off and work with choral societies and youth orchestras around the U.K. And for seven precious years he was free to take scores into the stalls and observe different maestros at work. "Seeing it done well is useful in its way, but seeing it done badly is ten-times as useful," he admits. "You can't pay for that experience."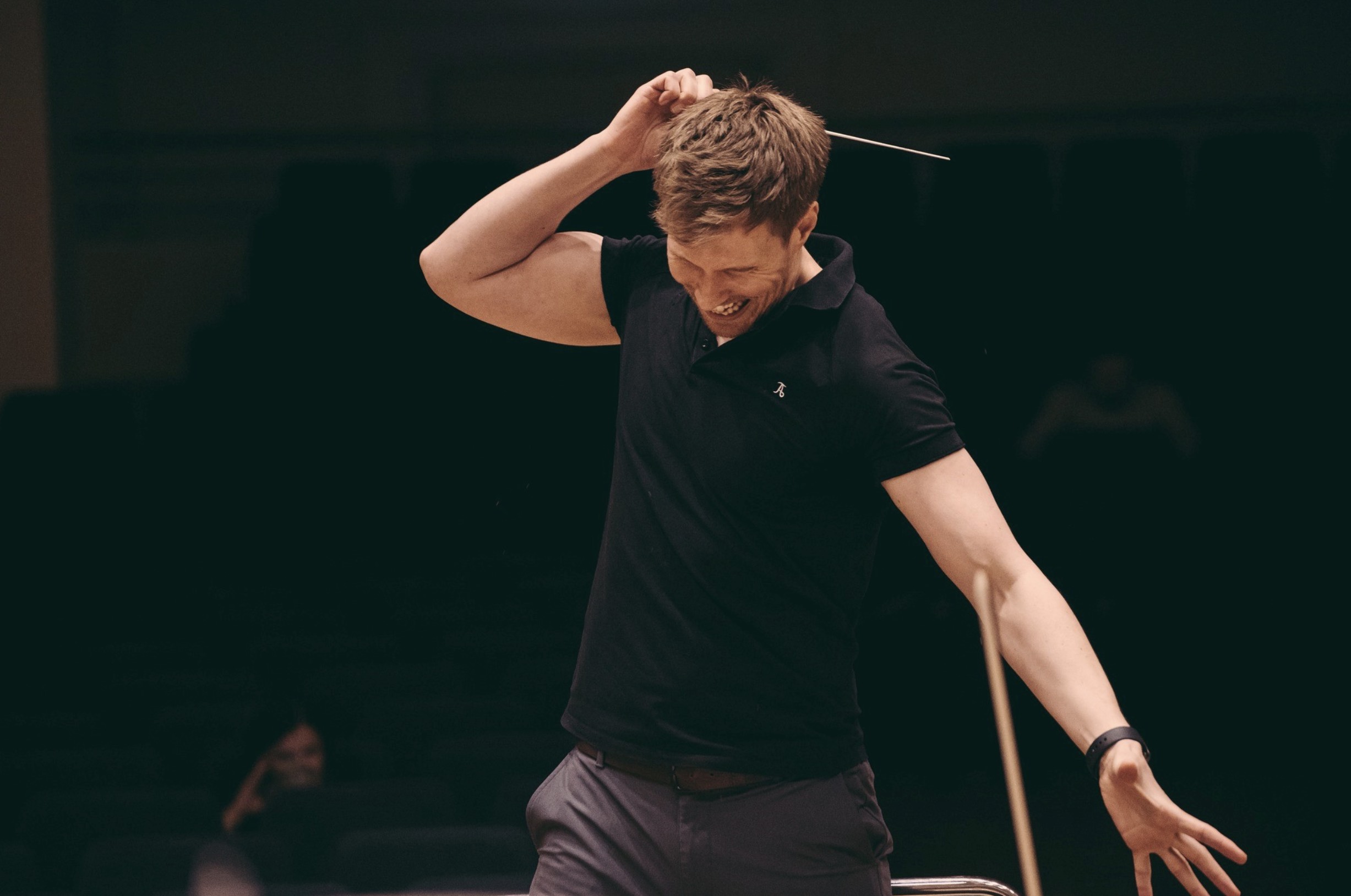 Reynolds in action: "Since nobody ever told me I couldn't, I just sort of did."
All the time he was building up his professional flying hours, conducting education projects with the Royal Opera House, Glyndebourne, and English National Opera. Then one day a golden opportunity arose when Valery Gergiev failed to turn up for rehearsals. "At an hour-and-a-half's notice I was rehearsing Mahler One with the LSO," he explains. "They knew I conducted, and that I knew the piece, so they took a risk."
Having passed that test, the LSO gave him education projects and then recording sessions. These days he works with the orchestra two or three times a season. Among others, he's conducted the BBC Philharmonic, the Royal Scottish National Orchestra, and the Beethoven Academy Orchestra in Kraków. He's worked on Britten and Wagner at the Royal Opera House, been involved in four world premieres at Glyndebourne, and conducted Eugene Onegin for Nederlandse Reisopera.
His expanding discography, meanwhile, ranges from gnarly works by Vito Palumbo for violin and electronics with the LSO to horn concertos by Malcolm Arnold, Christoph Schönberger, and Ruth Gipps with the Philharmonia Orchestra, both released this year.
For Reynolds, a key milestone was jumping in at Opéra de Monte-Carlo conducting Kurt Weill's Street Scene, a work he'd assisted on previously. "It was just before the pandemic and the walls were closing in, but the show was still able to go on." he says.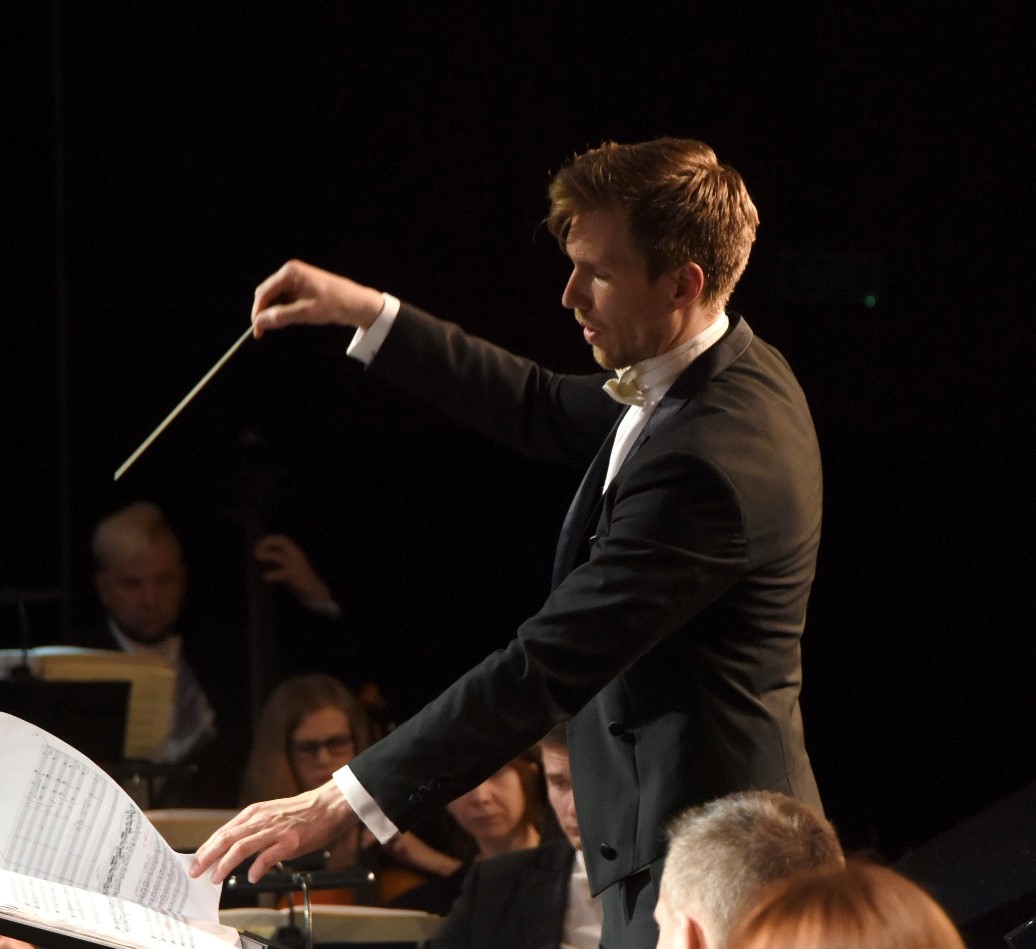 During lockdown, he worked alongside John Wilson (who he describes as an inspiration) on a made-for-TV version of The Turn of the Screw. That was followed by a film of Ravel's L'enfant et les sortilèges for a company called VOPERA that won both the Royal Philharmonic Society Award in 2021 and the Sky Arts Award. "The singers recorded their roles from four different continents," he recalls. "It was like the most enormous 20,000-piece jigsaw but such a joy."
Among other projects this year, he's conducted Jonathan Dove's Mansfield Park in Manchester and has concerts coming up in Dublin, Belgium, and the U.K., as well as working with Deutsches Symphonie-Orchester Berlin for the first time. In November, he'll be recording trumpet concertos with rising star Matilda Lloyd for Chandos. Eclectic fare.
"I'm up for anything that's good," he explains. "It's too easy to get pushed into one area, and it can be extraordinarily limiting. For me, Street Scene and Rigoletto and a contemporary violin concerto can all act in symbiosis with one another. If you've got the craft, you can make them all work."
An even-headed approach is typical of Reynolds. "A lot of conductors fall into the trap of saying 'I want to have conducted such and such by the time I am 40.' It's a really excellent way to bring yourself disappointment and feelings of inadequacy," he laughs. "Better to keep your eyes open for opportunities. If you're given one, work your tits off at it and hopefully you'll be asked back."

WHO'S BLOGGING


RENT A PHOTO
Search Musical America's archive of photos from 1900-1992.