---
New Artist of the Month: Composer James Díaz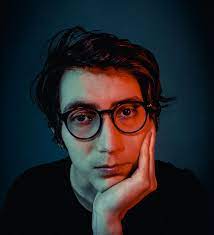 When he was 14, James Díaz started taking keyboard lessons thanks to the toss of a coin. His parents wanted to have one of their two sons receive training so as to be able to play in the local church. Díaz, born in 1990, would commute every day from his working-class district on the outskirts of Bogotá.
In the nearly two decades since, he's traveled far beyond the world in which he grew up. On May 6 at David Geffen Hall, the New York Philharmonic will be joined by young musicians from Juilliard's Music Advancement Program to premiere Díaz's and does the Moon also fall?, one of the inaugural commissions in the new partnership between the two Lincoln Center constituents. In August, the ensemble Yarn/Wire will perform another new piece by Díaz at New York's TIME: SPANS festival: negative mercury, which he wrote for piano, percussion, and electronics.
"I didn't know anything about how a music career would work," Díaz said in a recent conversation via Zoom. After his initial lessons, he went on to earn a degree in accounting and got an office job. But he missed music and started taking piano lessons again. "One of my teachers told me that I was a composer, because I was always changing everything when I played it back," he recalls.
That gave Díaz the confidence to apply to the National Conservatory of Music in Bogotá; after several attempts, he was admitted at the age of 20. He studied with a complementary pair of mentors—Gustavo Parra and Harold Vázquez—who gave him a grounding in writing for orchestra as well as in electroacoustic experimentation. Díaz is equally at home in both sound worlds, whether composing actual electro-acoustic hybrids or creating an illusion thereof (as in the all-acoustic and does the Moon also fall?). Díaz discovered the principles of Spectralism and musique concrète on his own by using a battery of synthesizers, which are an integral part of his process. "For me, this was never 'experimental'— it was just my music."
Díaz also found support from Baldur Brönnimann, music director of the National Symphony of Colombia at the time and a fervent champion of new music. Brönnimann introduced some of his pieces as part of a series featuring young Colombian composers, which in turn made it possible for Díaz to build a portfolio so he could apply to study abroad.
Options for young composers in his native country have improved dramatically in recent years—when he was still living at home, Díaz had to access the internet from cafes—but in general he felt cut off from the larger world of music. "Classical music is not really seen as part of Colombian culture," according to Díaz. "Even though we have composers from the 19th century, a tradition has been missing. Until recently, we lacked the technology and the publishing infrastructure to make their work known."
The obstacles to finding a way to an American conservatory were formidable. "It's almost impossible for a Colombian composer to go abroad and study without a scholarship because of the currency exchange," Díaz explains. Indeed, imagery involving walls and borders is one of several recurrent themes in his work (such as the ensemble piece iron curtains or the kaleidoscopic orchestral collage Behind a wall of illusions, commissioned by the Orchestra of St. Luke's).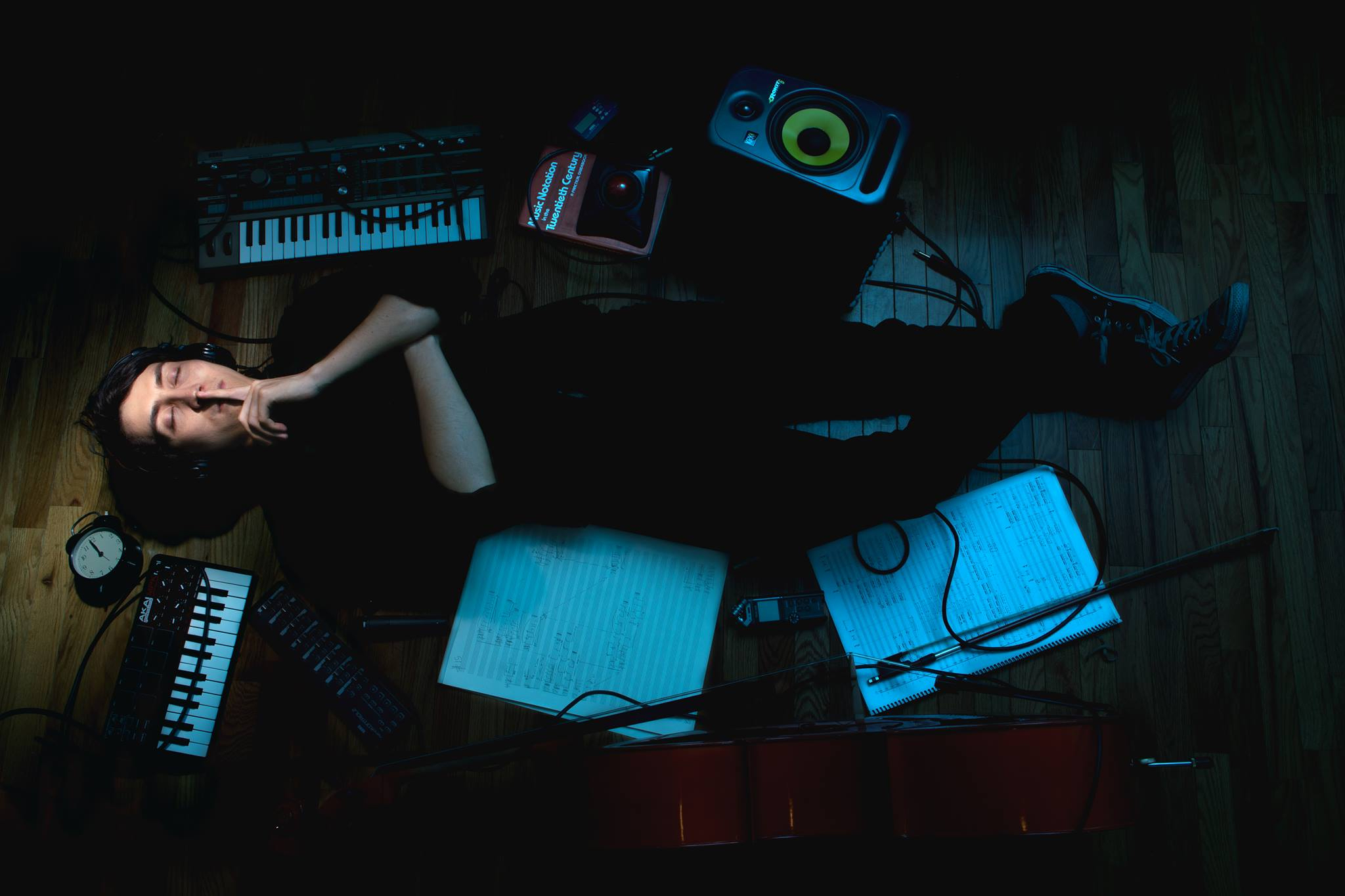 Finally, the chance to study abroad
Díaz experienced a stroke of luck when he was selected to receive a fellowship sponsored by the Central Bank of Colombia, offered to just one person every two years. It enabled him to enroll in the master's program at the Manhattan School of Music in 2016, where he found an especially important mentor in Reiko Fueting. "The program was just perfect for me because I was finally able to hear a lot of contemporary pieces played live and not just on recordings," he says. The focus of MSM's contemporary-performance degree allowed him to work more closely with performers, such as violinist Julia Jung Un Suh, who has become an important collaborator.
Mirrors in the Void, the first work Díaz wrote after arriving in New York in 2016, channeled the experiences not only of his first winter in North America but of a volatile political moment, with a newly elected President stoking anti-immigrant sentiment. Selected for the Nashville Symphony Composer Lab & Workshop in 2017, Mirrors in the Void was a breakthrough piece. "It redefined my whole composing process," says Díaz.
He describes himself as both a composer and a "soundmaker." Díaz's vision of composition involves the creation of soundscapes: not in the sense of mere "ambient sound" but as a kind of psychoacoustic exploration of how we perceive sounds—of the liquid borders that blur instrumental identities—which also relates to his fascination with psychedelia. "This allows us to focus on what we imagine from the sounds that are produced, on the experience in the hall." In and does the Moon also fall?, which was inspired by his reading about the epiphany that led Isaac Newton to his theory of gravity, Díaz reflects on how musical time itself is perceived.
In Her Dream Song, a trio for amplified violin, cello, and piano, and RETRO, a concerto for orchestra and electronics, are especially engrossing examples of Díaz's singular ear for textures and his pursuit of what lies beneath the surfaces of sounds. For the most part, his titles are intended as gentle suggestions or invitations —"vehicles to open the space for the audience." But a few are designed to reference specific political or environmental issues, such as the orchestral piece frack[in]g, his response to the decision to allow fracking in Colombia.
Currently based in Philadelphia, Díaz is pursuing his doctorate in composition with Tyshawn Sorey, an assistant professor at Penn. His focus is on the meaning of collaboration and how studio-made music can function as a composition space with his album-in-progress [speaking in a foreign language] with Julia Jung Un Suh. "I'm not trying to look for new sounds in this exploration of the identity of the violin," he says. "It's about how far we can shape a very familiar sound using different electronic processes."

WHO'S BLOGGING


RENT A PHOTO
Search Musical America's archive of photos from 1900-1992.