---
New Artist of the Month: Plucked Instrument Specialist Brandon Acker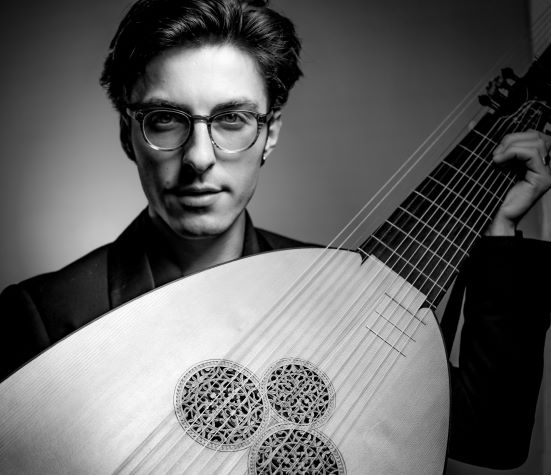 CHICAGO—Brandon Acker's name is synonymous with Chicago's early music scene. If the repertoire calls for a lute, theorbo, or other historical plucked instrument, you can bet Acker, 33, will be there, his easygoing, soulful virtuosity standing apart even in accompanimental lines.
Acker admits that his broad virtuosity was somewhat premeditated. He didn't study historically informed performance, receiving instead classical guitar degrees at DePaul and Northwestern Universities. But he fell hard for Baroque music after hearing a YouTube video of countertenor Alfred Deller sing Purcell's "Music for a While" as an undergrad, and he noticed a conspicuous lack of practitioners in the field after moving to Chicago in 2008.
"I saw this open window in Chicago for someone who could really play a variety of early plucked instruments. Professionals were getting flown in [for gigs]," Acker recalls. "I wondered if, someday, I could be that guy."
He could and did, by being a yes-man for period-performance juggernauts Newberry Consort and Haymarket Opera and taking lessons with a more experienced "early plucker" who briefly worked the local Baroque circuit. It was a far cry from his original musical aspirations, playing in a hard-rock band in his hometown of Madison, WI, and pursuing music production as a day job. Not until graduate school did Acker learn his hometown hosted the prestigious Madison Early Music Festival, playing there at the recommendation of one of its directors, Cheryl Bensman-Rowe. He cites that experience as another turning point.
"I thought the instruments were too intimidating. The improvisational aspect, the stylistic challenges... It sounded like rocket science to me," Acker admits. "The next thing you know, I had lutes and guitars and theorbos in my hands that I had never even dreamt of. The community was so warm, the music was so intriguing, and the instruments were fascinating."
YouTube as star-maker

YouTube remained a constant font of knowledge for Acker in those early years. Nowadays, he pays it forward, uploading weekly videos to his popular YouTube channel, which boasts more than 35 million channel views and some 455,000 followers to date. His channel views spiked after Rob Scallon, a guitarist with his own viral fan following, tapped Acker to guest-star in a February 2019 video about the theorbo. The video now has 5.5 million views.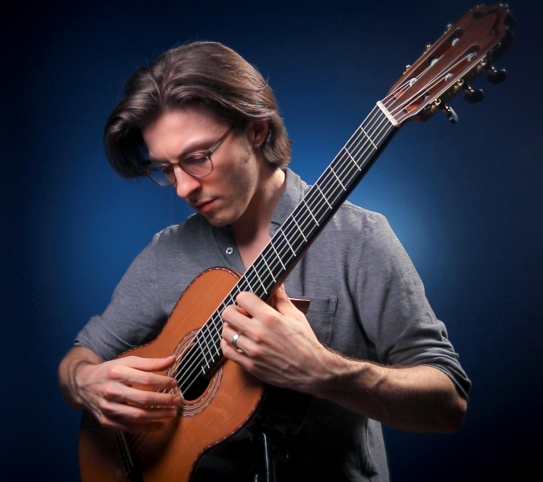 "That was a huge surprise. I started my channel around 2007, just as a place to upload things that I was doing. But people were genuinely interested and wanted to hear more from me….So I [thought], 'Okay, maybe I should do something,'" Acker says.
Acker posts not just performances—including a haunting rendition of "Music for a While" with Reginald Mobley—but a bevy of instructional content, from tips of the trade to deep dives into different plucked instruments. Both pillars have taken on lives of their own: In 2020, Acker and his wife Meriem Bahri started Arpeggiato, an online music school "for all things that go pluck," and Acker has amassed a truly global instrument collection—to the point that he's trying to cut back, he sheepishly admits.
"I decided to put a stop on that, actually, and really try to specialize on theorbo and Baroque guitar. But I did get an archlute, which is another type of theorbo-like instrument, and I'm trying to specialize on that, too. It [requires] a different tuning and approach to playing," Acker says.
Until recently, Acker filmed and produced all his YouTube videos from his house, which he estimated could take as many as 30 hours a week. Starting this year, however, he's outsourced video editing and production, enabling him to better balance his teaching load—a small studio of students as far-flung as Norway and Japan—and his just-as-illustrious live career.
Acker's engagements this month include concerts with cornettist Bruce Dickey, touring his album On the Breath of Angels through March 14, and a concert with Ars Musica Chicago and harpsichordist Jason Moy on March 25. Otherwise, just make your way to a show by the Newberry Consort, Haymarket Opera Company, Music of the Baroque, or Third Coast Baroque. Nine times out of ten, he'll be there.

WHO'S BLOGGING


RENT A PHOTO
Search Musical America's archive of photos from 1900-1992.