---
MA Top 30 Professional: Matthew Shilvock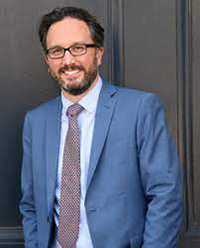 In September, San Francisco Opera opened its 100th-anniversary season with the premiere of John Adams's Antony and Cleopatra, his setting of the Shakespeare tragedy. But during the previous two years and more of the pandemic there had been many times that it looked like the historic season might not take place as planned.
"We were preparing for the centenary—one of the biggest things this company has ever done—while still in the darkest days of the pandemic when we didn't know what we would be allowed to do," said Matthew Shilvock, who has headed the company since 2016. "Once the vaccines came out and we became more confident we were going to be able to move forward, I came to see the timing of the centenary as a gift, even as hard as the work has been to do amidst the protocols we are still following. After coming out of a time of silence, when we got to do opera on this epic scale, it felt like a rebirth."
This is the first SFO season in three years with a full lineup of eight mainstage productions. The offerings include another new opera, El Último Sueño de Frida y Diego ("The Last Dream of Frida and Diego"), about artists Frida Kahlo and Diego Rivera, with music by Gabriela Lena Frank and libretto by Nilo Cruz. It's the SFO's first opera in Spanish, as well as the first by a woman composer, to be on the company's subscription series.
For Shilvock, who proposed to Adams five years ago that he write an opera for the centenary, opening night for Antony and Cleopatra was memorable. "It was one of those moments you can hold close to your heart your whole life," he said. "It felt like something very special had entered the world. I'm still on cloud nine."
SOCIAL LINKS

WHO'S BLOGGING


RENT A PHOTO
Search Musical America's archive of photos from 1900-1992.