---
MA Top 30 Professional: Andrea Kalyn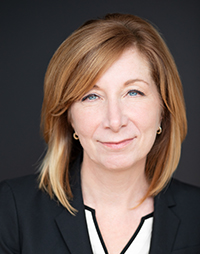 Andrea Kalyn came out of the pandemic feeling optimistic. "In the worst of circumstances, we learned that we can create change," said Kalyn, a musicologist and pianist. Kalyn is the 17th and first female president of the New England Conservatory, founded in Boston in 1867. Her tenure began in 2019.
"I think the theme since March 13, 2020—a date I'll never forget, when we sent everybody home—is change on every front," she said. "For decades, we have been talking about the need for radical change in how we prepare the 21st-century musician, and Covid was the opportunity for that change, a fulcrum to the future. And we really seized the opportunity. We tried to use this time, both through necessity and choice, to change the way we teach. In the end, we got to a transformed musical landscape."
As an example, Kalyn recounts how NEC voice faculty member Ian Howell came up with a solution to mitigate online sound latency, which had made it impossible for musicians to perform together virtually. "Ian and his team worked with Soundjack software to enable online performance in real time," she said. "By fall 2020, we could have a teacher in one space, a pianist in another, and a singer in a third, all performing together seamlessly. Remote performance is not [as] critical now, but the creativity in that process was incredible."
Theory Reimagined is a new program Kalyn cites as another important development. It elevates the teaching of music theory by incorporating extensive technology, composition, and a wide range of repertoire.
"During Covid, the decisions were constant, and we—administration, faculty, students—became comfortable with the [accelerated] rate of change," she said. They functioned as a finely tuned ensemble of musicians might, "all improvising within a fixed form."
SOCIAL LINKS

WHO'S BLOGGING


RENT A PHOTO
Search Musical America's archive of photos from 1900-1992.