---
MA Top 30 Professional: Christina Jensen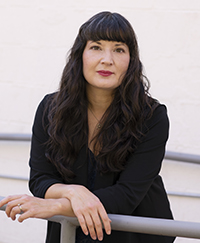 Christina Jensen's public relations firm was founded in 2007 to promote classical musicians, and eight years later she expanded its scope to include artist management services, an addition that turned out to be valuable during the pandemic. "In the past few years it has been very good for our business to be versatile in what we're able to offer," Jensen said." I feel like being on the management side has offered us the opportunity to have a deeper relationship with artists."
On a roster of about 20 artists and organizations, longtime Jensen clients include the American Composers Orchestra, pianist Simone Dinnerstein, Sony Masterworks, composer Lisa Bielawa, the American Contemporary Music Ensemble, and conductor Donato Cabrera. While she provides conventional press and PR, Jensen also collaborates on the development of projects, such pianist Sarah Cahill's "The Future Is Female," a program featuring more than 70 compositions by women.
"One project that really stretched me was being managing producer for The Day," Jensen said of an evening-length music/dance work performed by cellist Maya Beiser and dancer Wendy Whelan, choreographed by Lucinda Childs with music by David Lang. It premiered in 2019 at Jacob's Pillow and toured to major venues, with a hiatus due to Covid. In an email, Jensen summarized what she and her small staff did:
"Being managing producer for The Day entailed grant writing; assembling the commissioning consortium of presenters; creating the budget, and managing all the spending via Maya Beiser's company, Islandia Music, which was the production company; finding and setting up development workshops to create the work; booking the performances; contracting the designers and production team as well as the artists; creating the marketing language and materials; and servicing the dates alongside the production manager (travel, itineraries, load-in schedule, etc.)."
Jensen Artists was able to keep its staff intact during the pandemic. "I did not have furloughs or lay off anyone or reduce anybody's hours," said Jensen, who received relief funding from the Small Business Administration. "We were able to do that by pivoting to online work. I was very grateful to the artists who stuck with us."
Photo: Darya Golubina
SOCIAL LINKS

WHO'S BLOGGING


RENT A PHOTO
Search Musical America's archive of photos from 1900-1992.