---
'Renewed' Artist of the Month: Tenor Limmie Pulliam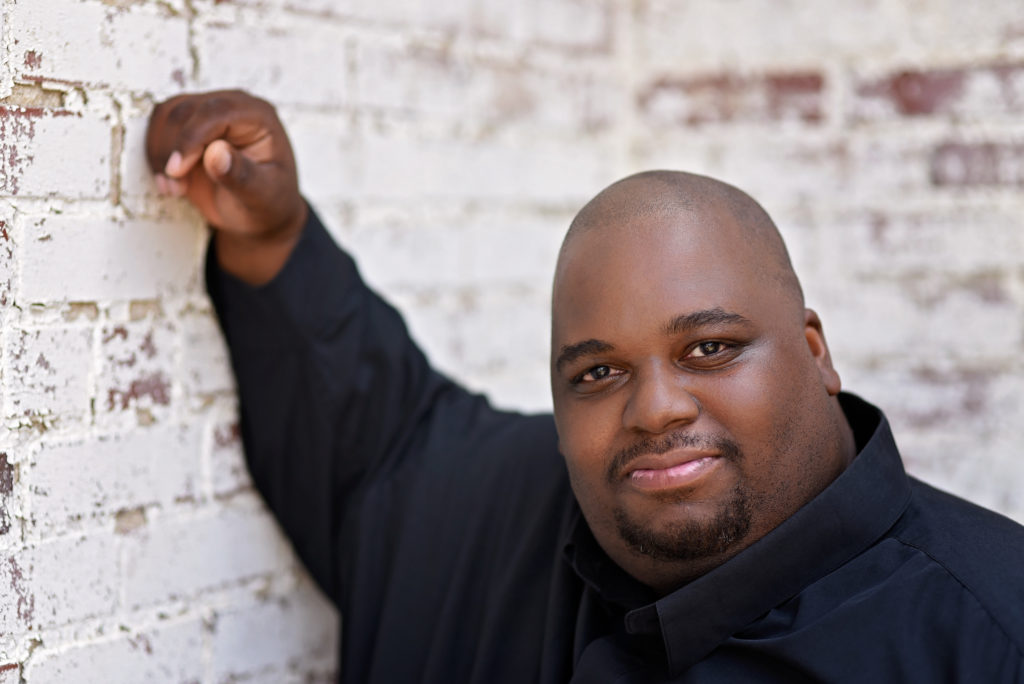 After stepping away from music entirely for over a decade, disenchanted with the scene, especially for black musicians, tenor Limmie Pulliam is back. With a vengeance.
"That entrance, you have to nail it," says the Missouri native. "You have to come out with guns blazing."
In the title role of the Cleveland Orchestra's concert production of Verdi's Otello last May, he indeed "nailed it," commanding the stage, declaring a hero's victory, then later simmering with rage and slowly descending into paranoia. "There's really no way to describe that initial bombardment of the storm scene, even from backstage. It gives you such a rush…. That will always be a career highlight for me."
Sharing the limelight with him and Music Director Franz Welser-Möst in Severance Hall were soprano Tamara Wilson as Desdemona and baritone Christopher Maltman as Iago. "I'm still pinching myself that I got to share the stage with the Cleveland Orchestra," says Pulliam. He considers it his "big break. It's already opened doors for me."
And it almost didn't happen.
Already a replacement for another artist who'd withdrawn from the role months earlier, Pulliam contracted Covid shortly before rehearsals in Cleveland, and had to go into quarantine. Fortunately, his case was mild.
Once recovered, he faced another hurdle: His father, a pastor who had long nurtured his son's interest in music, passed away. Pulliam considered backing out.
"It was his wish that I continue," Pulliam says. "But it was difficult. You want to be at the optimal level, but we as singers, there are very few times when we truly feel 100 percent. We learn to depend on our technique to usher ourselves through difficult times."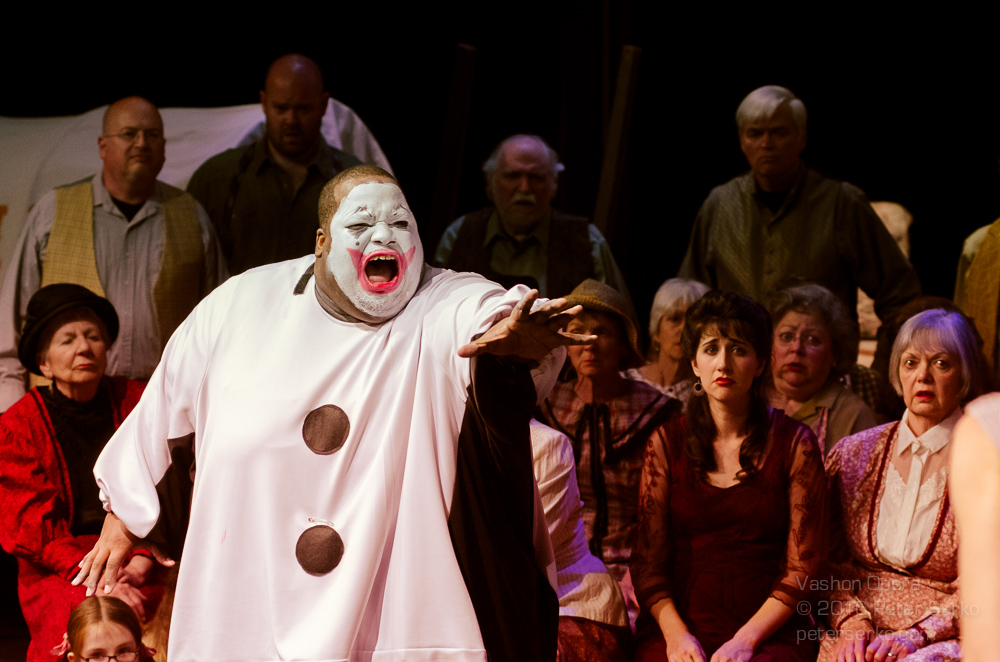 Limmie Pulliam as Canio, with Washington's Vashon Opera
It's fitting that Pulliam's big break took place in Cleveland. After attending Oberlin Conservatory, where he studied with Richard Miller, Pulliam made his professional debut in Northeast Ohio, as a member of the Young Artist Program at the former Cleveland Opera. His fondest memory of that time is of a touring performance of Carmen for area schoolchildren. "It was great fun. You never know those things are going to affect a child's trajectory in life."
By that point, Pulliam already had been singing for a while, especially in his father's church ("It was my introduction to how my voice affected people").
His first exposure to classical music was in middle school choir, where he sang in the choir and was classified as a bass. "I didn't have the technical know-how to access my upper range, but it was there," Pulliam says. Confirmed, no doubt, by his popular imitations of Stevie Wonder.
A high school choir director was the first to correctly identify his voice part and to point him to opera, specifically to "Una Furtiva Lagrima," from Donizetti's L'elisir d'amore, with which the young singer won a Missouri state singing competition. That was enough to land Pulliam a spot at Oberlin and implant the notion of a career in music.
He could have continued on that trajectory. He wasn't having trouble finding work. Around 2000, however, the budding professional grew "disenchanted," he says, and went on hiatus for what he thought would be six months.
It turned out to be 12 years. A stint as a bodyguard (Pulliam is an imposing physical presence) gradually led him to launch a successful security firm in St. Louis, MO.
Obama opens the door
Then, in 2007, Pulliam took another sharp turn, one that eventually led him back to music. Working for the Obama campaign, he began singing the national anthem at rallies. There he re-discovered both his love for music and the darker, more mature nature of his instrument.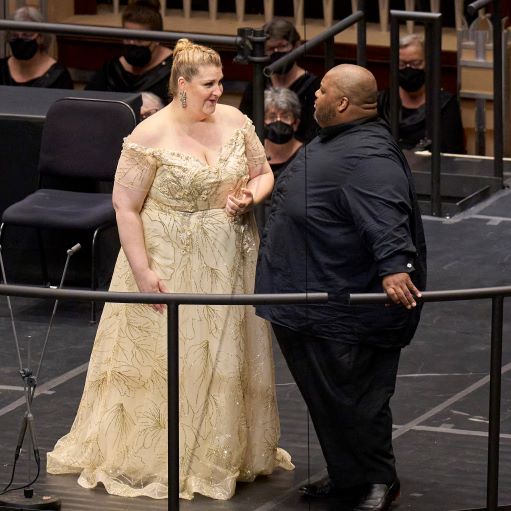 "It was through that process that I began to notice the changes I'd gone through vocally," Pulliam says. "I could tell that I had missed singing."
Thus began the climb back to nuture his innate gift. Pulliam began training independently, then with a teacher. He also returned to performing and competing, and again met with success, winning the 2012 Vocal Competition of the National Opera Association. In opera, his "debut 2.0" was as Canio in Pagliacci, with Vashon Opera in Washington state.
Things moved quickly. Through social media, a tool he'd mastered working for Obama's campaign, he was able to get his name and voice on the radar of far more presenting groups than ever before. Indeed, it was on YouTube that Wesler-Möst and the Clevelanders discovered Pulliam, singing Otello with Livermore Valley Opera.
He also discovered that he wasn't always the only person of color on stage anymore. Noting that there is still much room for improvement, Pulliam thinks that equity in classical music is markedly better than it was in the mid-1990s. Not only are there more young artists of color, there's also an older generation of mentors.
"I'm heartened to see the youngest crop, who are just starting out on new careers," he says, "but it's [also] priceless to have a support system of people who've walked the path before me."
Pulliam's own path now is looking particularly bright. His Cleveland performance led swiftly to a call from the Philadelphia Orchestra. Ahead of him now lie appearances with Portland Opera, the San Diego Symphony, and his alma mater, the Oberlin Conservatory.
Limmie Pulliam is not a new artist. But he certainly has a new career ahead of him.
Photo above: With Tamara Wilson as Desdemona in Cleveland Orchestra's Otello

WHO'S BLOGGING


RENT A PHOTO
Search Musical America's archive of photos from 1900-1992.