---
New Artist of the Month: Violist Jordan Bak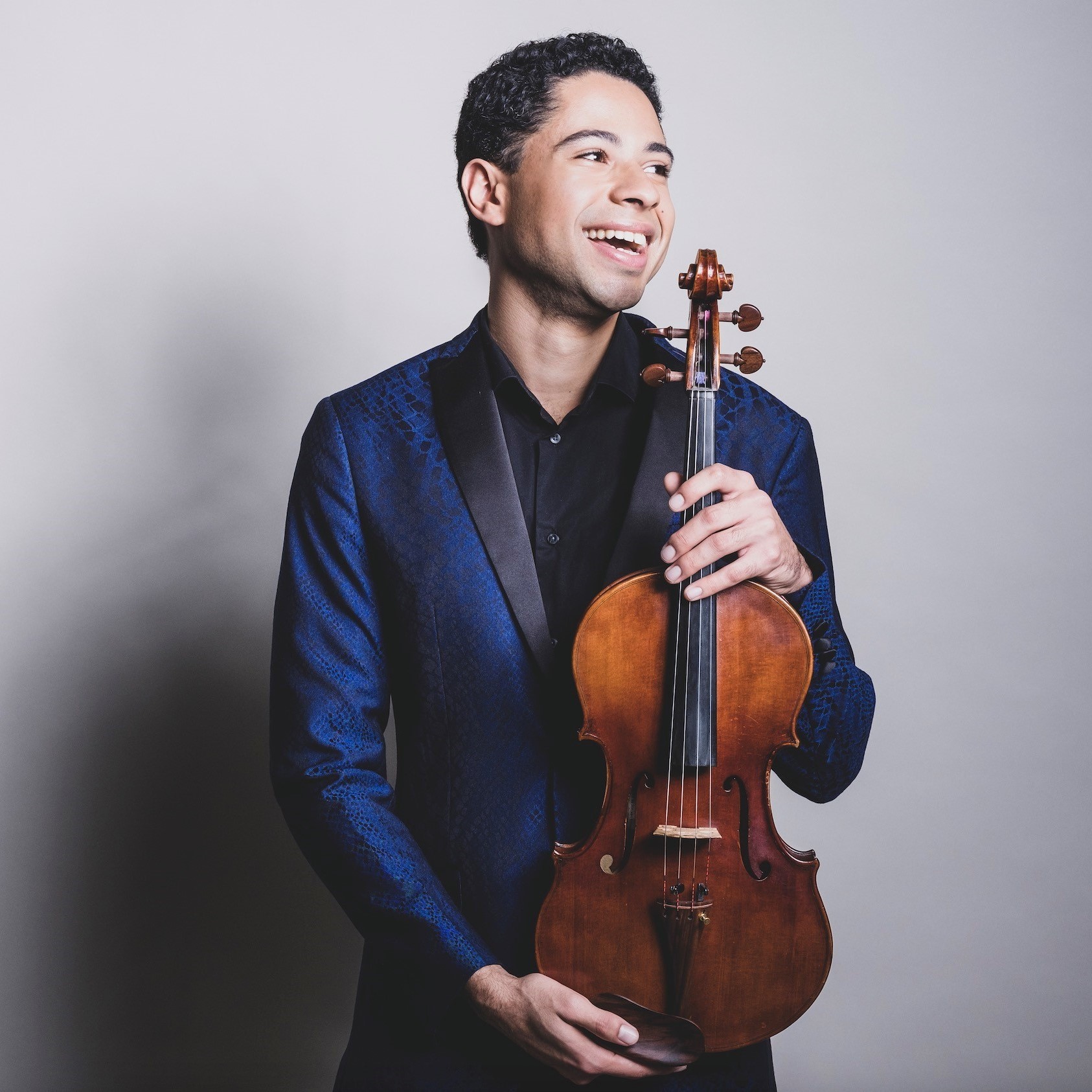 It's a plucky American musician who makes his Wigmore Hall debut playing Arnold Bax, but it was a sonata by that quintessentially British 20th-century composer that formed the centerpiece of Jordan Bak's recital at London's celebrated chamber music venue last March. The rest of the Jamaican-American violist's program had a similarly transatlantic feel with works by British-American composer Rebecca Clarke alongside Cleveland-born composer H. Leslie Adams, and a confronting piece by Jessica Meyer, Excessive Use of Force, written just days after the murder of George Floyd.
That mix of original programing, combined with a technique that marries power with precision is earning the 27-year-old violist a reputation as a rapidly rising star. Recent accomplishments include third prize in the 2020 Sphinx Competition, a Grand Prize winner at the 2019 Concert Artists Guild Competition, and the 2019 John White Special Prize from the Tertis International Viola Competition. A member of New York Classical Players, Bak is currently a featured musician for WQXR's Artist Propulsion Lab.
Born in Far Rockaway, NY, both his Jamaican-born mother and American father work in healthcare. With a younger sister training to be a doctor, Bak is clearly breaking with family tradition in his choice of career. His father, however, does have a sufficiently musical ear to pick out tunes on a keyboard. Bak remembers as a toddler, watching his dad at the keyboard and thinking, "I'm going to do better," he laughs. Apparently, he did. "You should have seen the look in my father's eyes. It was like, 'What have I created?!'"
Young Jordan turned out to have both an instinct for the piano and perfect pitch. Lessons followed, but it wasn't until he was eight that he picked up a viola, something he wasn't keen on at first. "I was in public school, and we were asked to pick instruments we would like to play in group class. Of course, I wanted to play the violin, but by the time they got to me there were no violins left," he says, recalling how at the time, a viola simply didn't cut the mustard. "I was sulking all the way home thinking it's a fake violin, it's not a real instrument. I was miserable for about three years."
The aha moment
In his teens that all changed. Recruited for a youth orchestra program in Long Island run by Yeou-Cheng Ma (that's Yo-Yo Ma's sister), he got his first taste of playing chamber music and listened to the first-class soloists that Yeou-Cheng brought in to play concertos. "It was really a 180 for me," he says. "This isn't a big violin at all. It has a real function and a really nice voice, and I love it!"
Bak always knew music would be his career of choice, but he also knew he wanted to branch out from New York. He'd considered Juilliard, but at the time he didn't see a lot of musicians there that looked like him and worried about fitting in. Knowing there was a strong musical community in Boston, he went to New England Conservatory where he studied with Dimitri Murrath. Graduating with his Bachelor of Music, Bak bit the bullet and went for a place at Juilliard. "I did more than fit in," he laughs. "It was a really, really great experience for me. But I'm glad I made the decision to go somewhere else first and meet new people. It really does broaden your reach."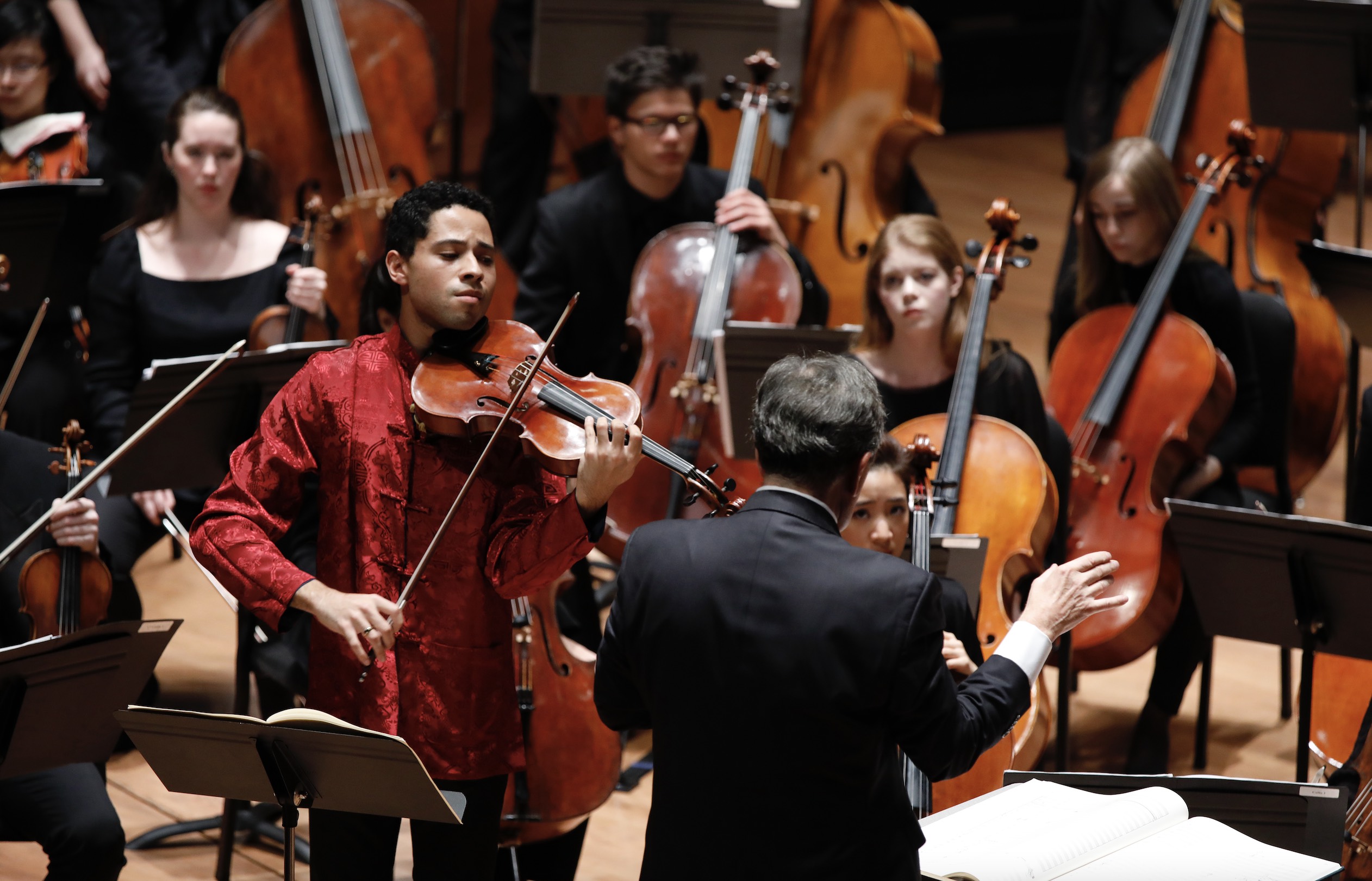 Despite limited (but growing) repertoire, Jordan Bak has chosen the solo route--and succeeded
Bak earned his Master of Music from Juilliard, going on to win the 2017 Concerto Competition, and after two more years of study became only the third ever violist to earn the prestigious Artist Diploma.
Opportunities in the U.S. came his way as a result of his Concert Artists Guild win, while Sphinx opened doors for him in the European Union, including the chance to study with Japanese violist Nobuko Imai in Switzerland. Meanwhile, he polished up his chamber music credentials, taking part in festivals from Marlboro to the Verbier Academy. With new music at the heart of his repertoire, he gave the world premiere of Kaija Saariaho's Du gick, flög for viola and mezzo-soprano and the viola premiere of Meyer's Excessive Use of Force.
With limited repertoire, a violist faces a tricky decision if he or she wants to join the modest band of professional soloists. And although he never rejected outright the idea of being an orchestral violist, Bak's post-graduate career led him inexorably down the solo route. "The journey I took in terms of the competitions and concerto playing, and the recitals I've been giving—and getting noticed as my own artist doing my own thing—all that has worked in my favor as a solo player with a whole bunch of ideas," he explains.
Cars and cats in CT
Currently a resident of New Haven, he lives there with his wife, fellow violist Rubina Bak, and cats named Walton and Bartok after two favorite viola concertos. When not performing, he's a passionate educator, for example, with Opportunity Music Project in New York City, a pre-college scheme focused on lower-income students without access to other music education programs. He's also a highly readable blogger, writing about everything from his beloved viola to his equally beloved Dodge Dakota 5.9 R/T.
Over the next few months, Bak has performances in Sarasota and San Antonio, with summer appearances at festivals including Newport, Napa Valley and Tippet Rise. He should also get plenty of attention for Impulse, his debut CD due to be released May 13 on the Bright Shiny Things label. It's a bold program, mixing 20th-century masters—Rebecca Clarke and Toru Takemitsu—with music by a diverse quintet of contemporary composers: Joan Tower, Anne Leilehua Lanzilotti, Quinn Mason, Jeffrey Mumford, and Tyson Gholston Davis (a world premiere recording of a work written for Bak and commissioned by WQXR).
In many ways, Impulse reflects Bak's musical philosophy. "It's a really golden era with all of these new compositions happening for the instrument," he explains. "So, when it comes to programming, why not provide a spotlight for an artist who's actually living right now."

WHO'S BLOGGING


RENT A PHOTO
Search Musical America's archive of photos from 1900-1992.