---
MA Top 30 Professional of the Year: Christina Scheppelmann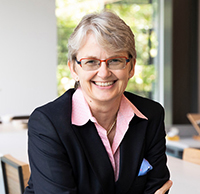 In January 2020, when Seattle Opera announced its next season, it was the first to be programmed by the company's new general director, Christina Scheppelmann. She had arrived eight months earlier as one of only a few women to lead a major opera company, but after the pandemic lockdown set in, the season might have been lost entirely if not for her determination,
"I don't like to stick my head in the sand," said Scheppelmann, previously artistic director of Barcelona's Fundació del Gran Teatre del Liceu. "Doing nothing and waiting out the pandemic was not an option. I wanted to deliver the season we promised, and I saw an opportunity to get it done within public health restrictions we needed to follow."
And get it done Seattle did, filming five productions to stream: a double bill of Cavalleria rusticana and Pagliacci, The Elixir of Love, Don Giovanni, Tosca, and Flight, a contemporary opera by Jonathan Dove. "I'm not aware that anybody else in North America delivered the season they had announced in a digital form as we did," Scheppelmann said. [The Dallas Symphony managed to do so—another exception to the rule. —Ed]
As a piece of filmmaking, Flight was especially impressive, set in the spectacular Museum of Flight, which has historic aircraft suspended in a six-story gallery. The score was recorded by musicians from the Seattle Symphony and 10 singers at the orchestra's Benaroya Hall, the cast was filmed acting (and lip-synching) their parts at the museum, and then music and video were edited into the final product. Of the season's operas, accessed by subscribers on the company's website, Tosca, set in St. James Cathedral, had the most views with 4,300, followed by Don Giovanni with 3,800, and Flight with 3,500.
"We learned skills that will be valuable for special projects, but streaming is no substitute for live performances," Scheppelmann said. "Also, the income it generates is just too marginal. It's not going to be another way to support your business." In August, the company gave an outdoor concert of Die Walküre that drew paid attendance of 2,100. Two months later, live audiences returned to McCaw Hall for the first time in 19 months, with La Bohème playing eight performances to about 60 percent capacity.
SOCIAL LINKS

WHO'S BLOGGING


RENT A PHOTO
Search Musical America's archive of photos from 1900-1992.