---
MA Top 30 Professional of the Year: Charlotte Lee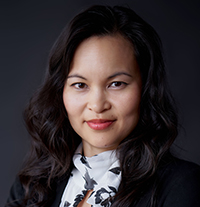 Soon after the world went into pandemic lockdown, Charlotte Lee, president and founder of New York-based Primo Artists, decided that she had to do something to help her segment of the performing arts industry. In May 2020, Lee founded the Performing Arts Managers and Agents Coalition (PAMAC), which quickly grew to a membership of more than 250 artist managers, booking agents, and independent producers.
"This was a first for the artist management community to come together," said Lee, whose firm has an elite roster, including Itzhak Perlman, Joshua Bell, and Wynton Marsalis. "Agents are known more for our independence and competitiveness, but it became very clear in the pandemic that the only way we were going to survive was to work together."
The shutdown "was existential for talent agencies," Lee said. "None of us had the cash to survive since our revenue is based on commissions. As for-profit companies, we don't have access to the donations, grants, and endowments that support the nonprofit sector. Without a bailout, many agencies would be forced to close, and that would leave the entire industry vulnerable, because artists and presenters can't do their work without us." There were casualties, notably Columbia Artists Management Inc., which folded several months into the pandemic.
Lee led PAMAC to join the Save Our Stages lobbying effort that ultimately evolved into the Shuttered Venue Operators Grants program, passed into law in December of 2020. Distributed through the Small Business Administration, the fund would provide $16.5 billion in relief to the arts and culture industry. "This was historic, and the artist management sector needed to be part of it," she said.
SBA's online portal crashed on the day it was supposed to open, and disbursements didn't commence until June, but in the end the program came through. "One hundred percent of the agencies in our coalition that applied for SVOG were funded," Lee said. "Initial grants are up to 45 percent of an applicant's 2019 revenue, and supplemental grants are up to 50 percent of initial grants. It took a while, but we stuck together, and 18 months after performances stopped, we were back. And stronger than ever."
SOCIAL LINKS

WHO'S BLOGGING


RENT A PHOTO
Search Musical America's archive of photos from 1900-1992.